Because Paul George loves fresh grapes so much, Nike created the new "Score in Bunches" PG1 colorway. The kids-only colorway features a grape design across the forefoot strap on the left sneaker and the words "Score in Bunches" across the right sneaker's forefoot strap.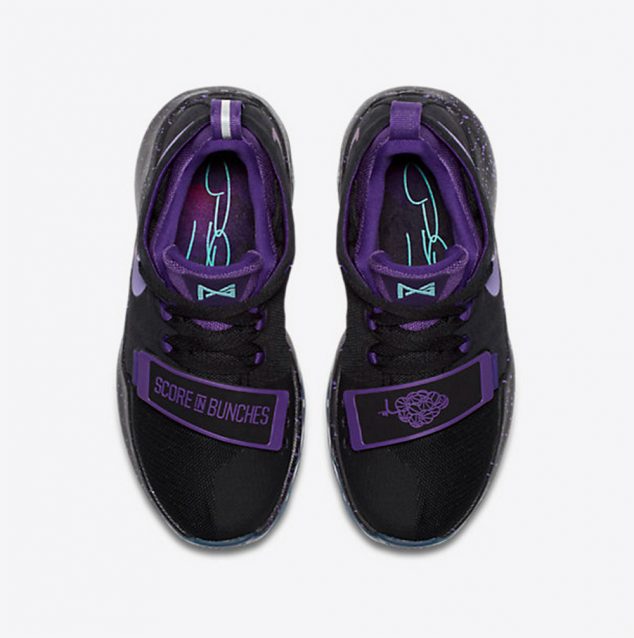 George appeared in a video back in 2013 where he spoke about his love for grapes.
"I started eating grapes because of my mother," he said in that video. "She always picked up grapes and ate grapes, so I think that's where I got it from."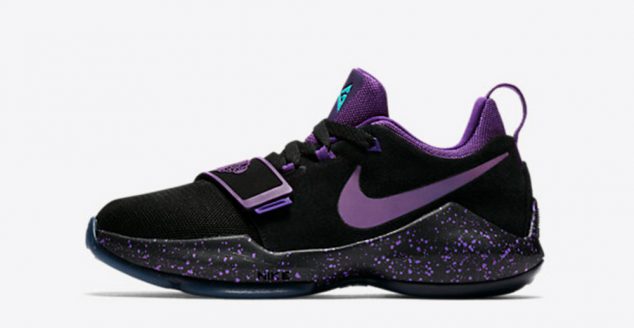 Initially thought to be a JellyFam-inspired sneaker, Nike reached out to SLAM to clarify that the colorway is PG's way of honoring his mother. See the below for an official statement from the Swoosh:
Nike recently released a kids-only PG1 inspired by Paul George's love for fresh grapes and graphics to let the next generations score in bunches.
The "Score in Bunches" Nike PG1 can be picked up now for $90.
Photos courtesy of Nike
1,643