Quincy Acy, now going into his sixth year in the NBA, has been lacing up the Under Armour Curry 4 throughout the preseason. With the exception of Stephen Curry and Bulls guard Jerian Grant, a UA endorser, no one else has played in the highly anticipated Curry 4.
Before last week's preseason game at the Nassau Coliseum in Uniondale, NY, we caught up with Acy to talk about the 4.
"Isaiah Whitehead's with Under Armour and the Under Armour rep was at the gym," Acy said. "He said he'd get me a pair of shoes. They're real comfortable."
"I've got a narrow foot so they're formfitting to my foot," he continued. "They've got a lot of cushion. I had ankle surgery this summer and it keeps it from rolling."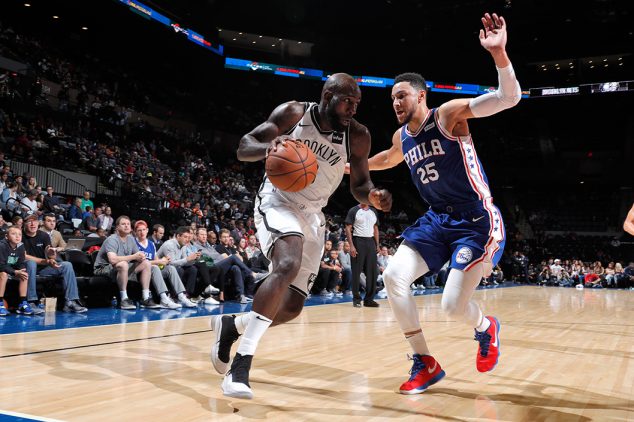 Acy's played in adidas silhouettes since he was a Baylor Bear. But now that he's a sneaker free agent, he's feeling good in the Curry 4.
"I'm a guy that sticks to some shoes if they're comfortable," he said. "For right now, these are gonna stay on my feet."
The Curry 4 has a knit upper and a new midsole technology that's making its UA debut on the sneaker. They first popped up before Game 1 of the 2017 NBA Finals, when Stephen Curry rocked a clean all-white version. We asked Stephen about the sneaker and he said, "It's a progression of the Curry line that we're trying to continue to elevate and make that best shoe in the market. So I'm feeling pretty good about it."
Photos courtesy of Getty Images