Over the weekend, Reebok and Future announced a brand new partnership. If you follow Future on Snapchat or Instagram (@Future), you were probably among the first to see the news.
Future posted a photo of himself rocking the new InstaPump Fury "Overbranded" sneakers on Instagram with the caption, "I'm excited to announce my new partnership with Reebok. S/o my family DAME Frm @reebokclassics & my big bro @therealswizzz #FBGREEBOK16"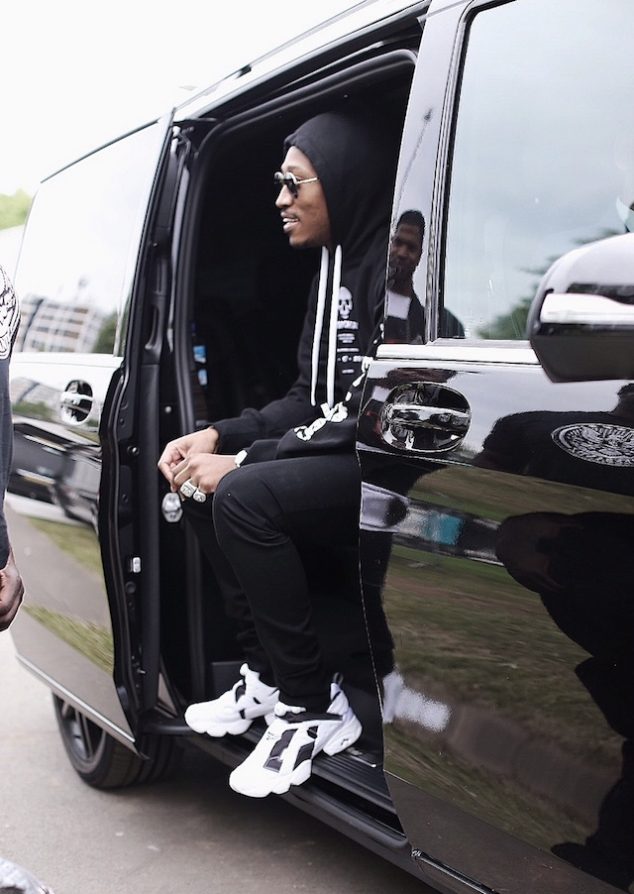 Here are more details, from our friends at Reebok:
Future has joined Reebok's like-minded collective of innovative and inspirational creators. The American hip-hop superstar hailing from Atlanta, Georgia, is a true creative visionary. Known for his pioneering unique sound within the music space mixed with his trend-setting style, Future continues to innovate both in and outside of the music industry.

Future launched the partnership on Saturday, July 9, 2016, on his Snapchat (@Future) and Instagram channels where he touched on the synergies between both parties while unveiling the InstaPump Fury "Overbranded," launching Fall 2016. The InstaPump Fury marks one of Reebok's most iconic innovations in the sneaker industry from the 90's, a fitting pairing to the brand's new partner, a trailblazer in his own right.

"Future exudes the type of fearlessness and authenticity that Reebok Classic stands for," said Todd Krinsky, Global Vice President of Reebok Classic and Entertainment. "This partnership not only continues our brand's longstanding legacy of working with the world's best hip hop artists, but also solidifies Reebok Classic's commitment to never back down from pushing boundaries. I've had a preview of what's to come from Future and Reebok and I can't wait for everyone to see!"

The announcement marks the beginning of a significant creative relationship between Reebok Classic and Future, with more to come in 2016 and beyond. Next up, Future will kick off his highly anticipated Summer Sixteen tour starting July 20th where fans can expect to see a Reebok presence at each stop.