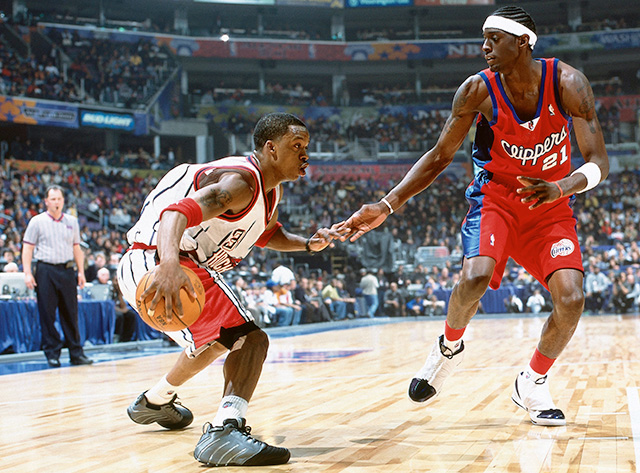 Steve Francis has been in the news for some not-so-great reasons as of late, most recently for getting his chain snatched during a fight in a Houston nightclub. Amidst all of the negativity, though, may be some positive news: Buried in the TMZ report about Francis eventually getting his jewelry back is the fact that Stevie Franchise and his publicist were—according to the publicist—in Boston this week to set up a deal to rerelease Francis' signature sneaker, presumably the Reebok Wink DMX.
Per TMZ:
Now, Steve's publicist Dre Johnson tells us … "The situation is being resolved as we speak and we will provide physical verification that we have the chain in our possession upon our return to Houston later this week."

Johnson says Francis and his business team have been traveling ever since the incident — "We had to fly to Boston yesterday to do a deal with Reebok to re-release the classic Steve Francis shoes."
Francis wore the Wink DMX—the kicks were named the "Wink" after Francis' childhood nickname—in the 2001 Rising Stars Challenge and throughout the '00-01 season, a year he finished with averages of 19.9 points, 6.9 rebounds and 6.5 assists per game. We reached out to Reebok for more information and will update as details are provided.
UPDATE: A rep for Reebok has informed us that as of now, there are no plans to re-issue Francis' signature sneaker.