"For so many sneakerheads, their journey begins with the Air Jordan I. It's truly inspiring to hear how much one shoe can mean to so many people," says Andrea Perez, the GM and VP of Jordan Brand Women's and Kids.
Earlier this year, before the Jordan Women's line officially launched, Perez traveled around the world to gather insight. She found that for women passionate about kicks and basketball culture, the Air Jordan I stood out. It was attached to stories and memories, held sentimental and nostalgic value and played a major role in defining their overall love of sneakers.
"That's all the motivation we need to keep striving to make the community proud to wear Air Jordans, both old and new," Perez says.
She, herself, feels a personal connection to the Jordan I. As an athlete growing up, the iconic silhouette always represented greatness to her.
"Just wearing an AJI or the Jumpman logo has the power to instill confidence in someone," Perez explains, drawing from her own experience. "That's why it means so much to me."
A source of confidence and a symbol of excellence, it made sense that the Air Jordan I would serve as the building block for the recently introduced Women's line. Not to mention it's the sneaker that started it all back in 1984, when Michael Jordan hit the hardwood in the OGs.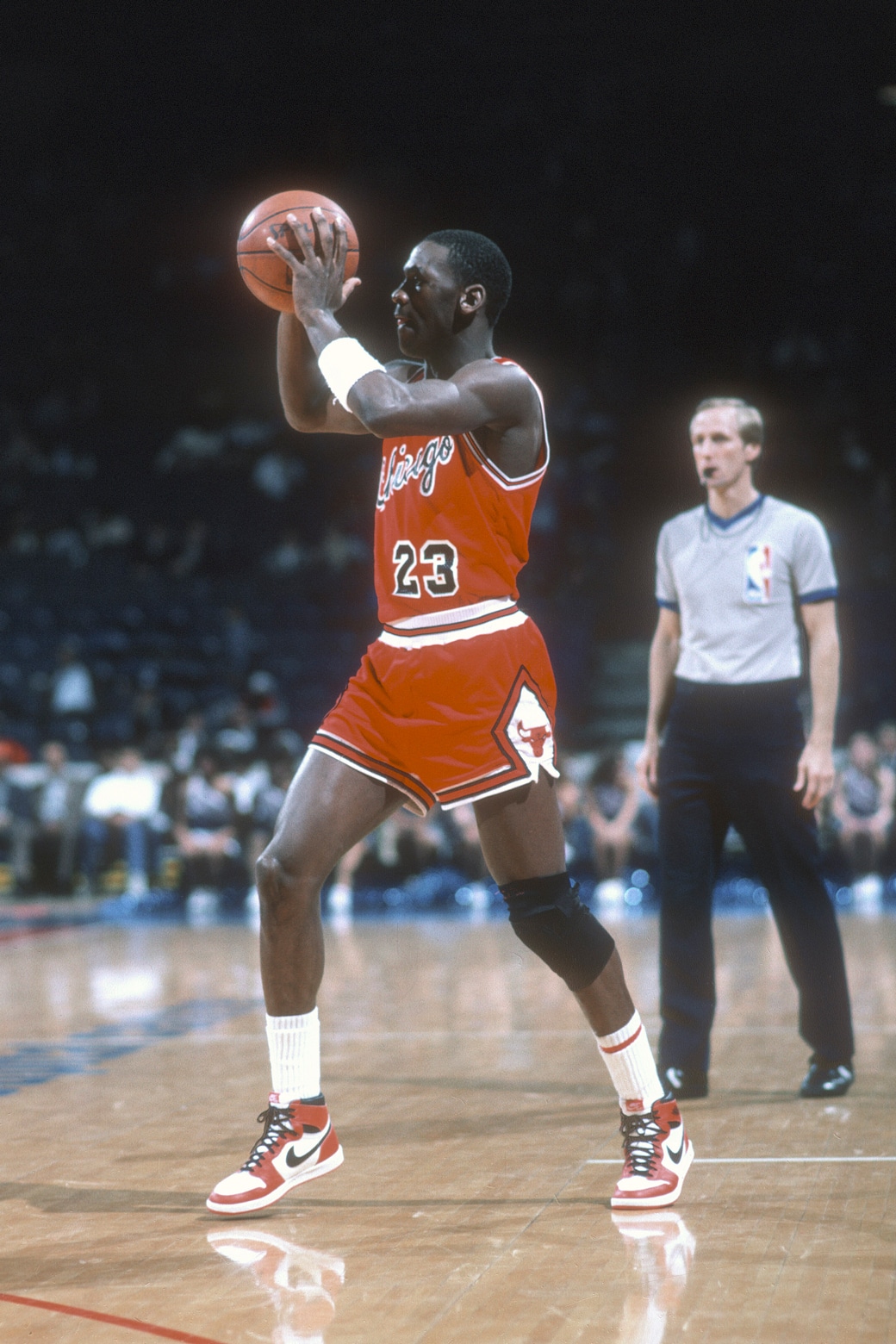 Perez and her team have ensured that the classic AJI styles are now available to a wider audience, offering the original designs down to a women's 5.5 size. Yet they also felt it was important to reimagine the look, bringing distinct flavors that add to the existing AJI narrative.
"We are confident there is a way to balance keeping a silhouette special and still pushing it forward," Perez says. "Innovation is at the heart of our brand, and we will always push designs forward for her."
With the Women's line, there's a clear focus on honoring what has led Jordan Brand to flourish, while also expanding and enriching that legacy. It's a combination of preserving traditions and forming new ones, specifically for women.
"Obviously we have an incredible opportunity to now dimensionalize the AJI," David Creech, the VP of Design at Jordan Brand, told us back in June. "So they're remastered through this idea of reimagining. So for us, it's taking that, and then taking it to a dual-gender offense, and expanding the arsenal, if you will, to that next level. We have a great design team that's only focused on women. Really they've taken the icon itself and [said], OK, hey, what for her could we reimagine to create, bring in the outside world into our world?"
The line remixed the "Shattered Backboard" Air Jordan I, a pre-existing black and orange colorway constructed in premium leather, by adding a satin veneer. They made tweaks to the Jordan I "Rebel XX," contorting the appearance and changing the placement of the Wings logo. Both reinventions were extremely popular.

"We want to take design risks that embody both the DNA of the AJI and also the fearless attitude of the Jordan Women's community," says Perez.
They've gotten assistance along the way from several renowned collaborators. Designer and influencer Aleali May worked with the Brand to devise her own AJI colorway last year, becoming the first woman to partner with Jordan on a sneaker for both genders. The mix of silver and black (a nod to May's favorite NHL team, her hometown Los Angeles Kings) sold out quickly. Since then, May has continued to contribute to the line, helping to deliver the AJI Zip—a re-mastered model consisting of a fresh metallic zipper.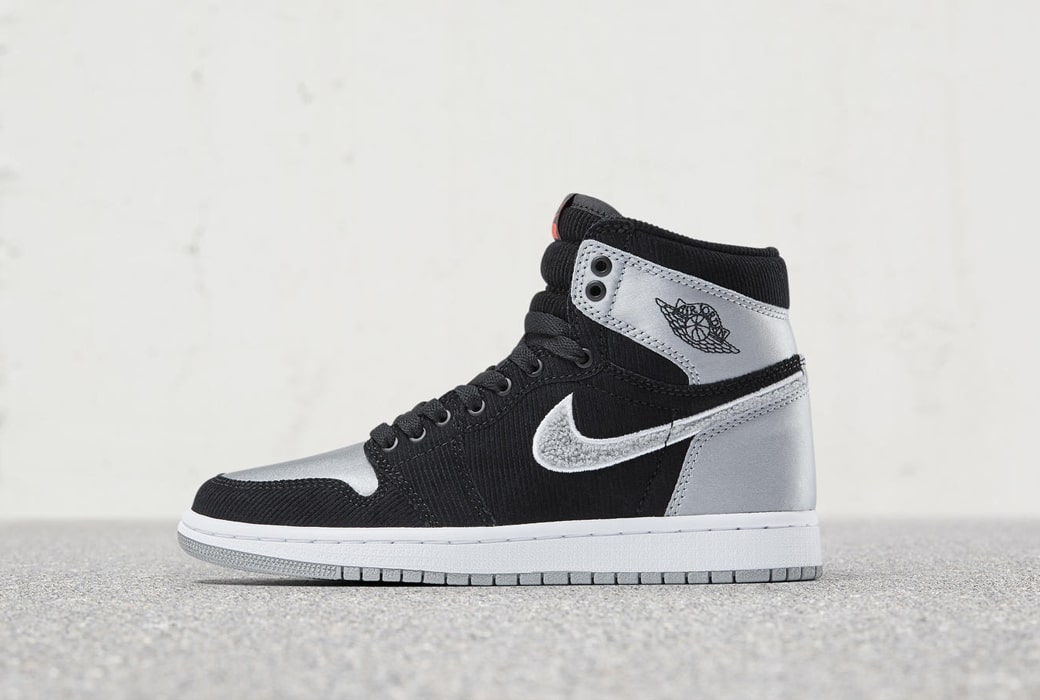 The Zip was given a different spin in a debut collaboration between Jordan and Vogue magazine. Dubbed the AWOK—which stands for "Anna Wintour OK," the stamp of approval given to writers at the mag by their editor-in chief—the shoe dropped in University Red and Sail colorways and was produced exclusively for women. It features an "Edited by Vogue" Nike air tag and the AWOK signature on the outsole and tongue.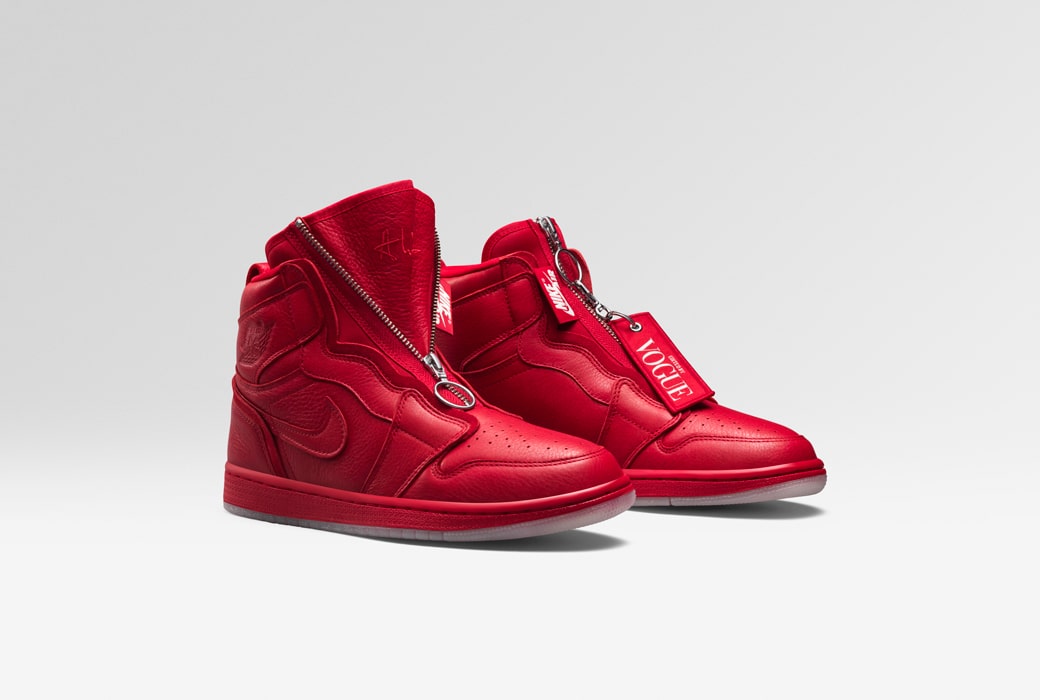 Jasmine Jordan, MJ's daughter, has been instrumental in developing the line, using her deep understanding of the business and unique perspective to serve as an advisor. Singer Billie Eilish has been brought in to be a voice as well. At the age of just 16, the Is are among Eilish's favorite kicks of all time.
"You can wear Jordan Is with everything," she said, via a press release. "With the Is, it's not just that they started everything. It's still going. They never end. I feel like they're the most popular shoe ever."
Eilish is right. Since its introduction over 30 years ago, the popularity of the AJI has not dwindled. It's still going. It's never-ending.
And now, it's being highlighted even further as the centerpiece of the revolutionary Jordan Brand Women's line.
"We knew that to offer the best of the brand for her," Perez says, "the AJI would always be at the core of that effort."
—
GRAB YOUR COPY OF SLAM PRESENTS JORDANS VOL. 4!
Alex Squadron is an Associate Editor at SLAM. Follow him on Twitter @asquad510.
Photos via Nike and Getty.