Everything's on the line in the Finals. Every rebound or deflection could mean the difference in winning or losing.
The Finals' high stakes, elevated pressure and intense magnifying glass make it the perfect place to debut sneakers. LeBron James pulled out the Nike Zoom Soldier 10 in last season's mythical run. And if brands aren't bringing new silhouettes, they're making sure the current kicks get treated with eye-catching colorways.
With the exception of Dirk Nowitzki in 2011–it's all good, he's still a style icon–the last decade of Finals MVPs have won the 'chip in either signature sneakers or PEs. In 2006, Dwyane Wade, who was the face of Converse, dropped 36 points in Game 6 while rocking the Wade 1.  James has worn signatures in each of his three title runs, and Kobe Bryant captured his last two rings while wearing his own sneakers. Paul Pierce, Andre Iguodala, Kawhi Leonard and Tony Parker all joined the Finals MVP club in their own special colorways.
Check out the gallery above to see what they were wearing during their respective runs.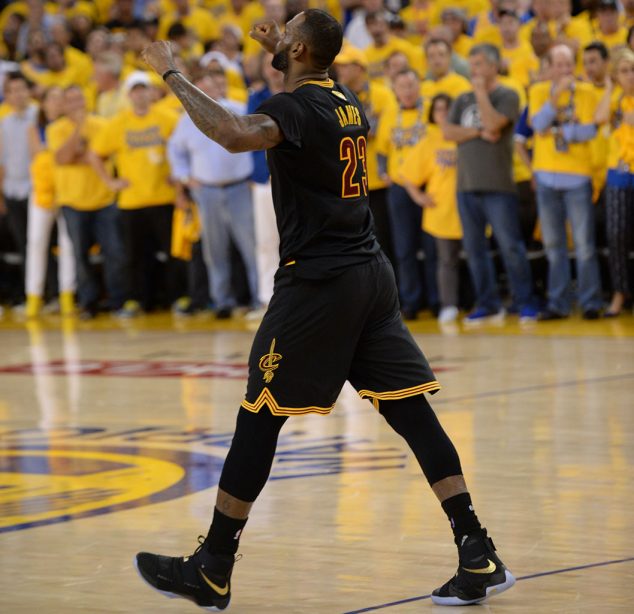 Related
SLAM 209 Cover Story: Cavs/Warriors Round 3 is the Clash of the Titans 

Photos courtesy of Getty Images

[ngg_images gallery_ids='2332' display_type='photocrati-nextgen_basic_imagebrowser']