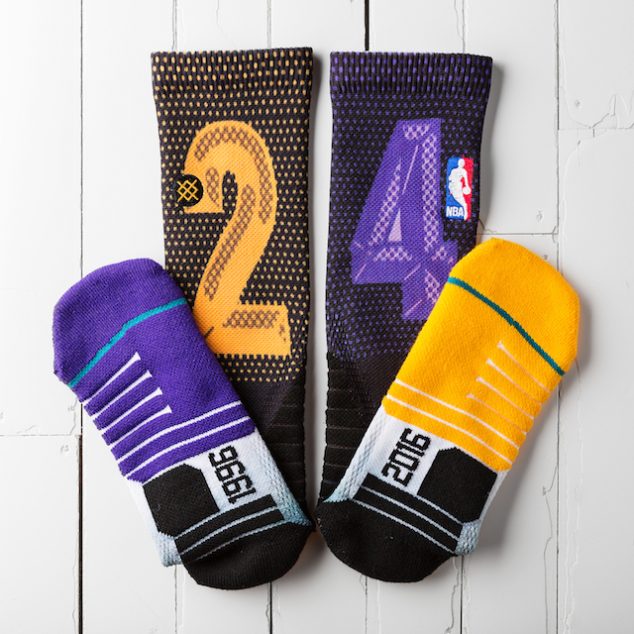 The Lakers will rock a special edition sock on Wednesday night for Kobe Bryant's NBA farewell against the Utah Jazz in Los Angeles.
It's the sock you see above—the same one that Kobe and the Lakers wore back on March 6th, when they beat the Golden State Warriors (who are chasing history themselves on Wednesday). Kobe jokingly credited the socks for the huge upset victory, and reportedly other members of the Lakers begged to wear them again.
Back by popular demand, the Lakers will indeed wear the design dubbed "The Final" with the numerals 2 and 4 each on one foot's sock.
Want to get yours? They're available at retail via Stance.com and Foot Locker.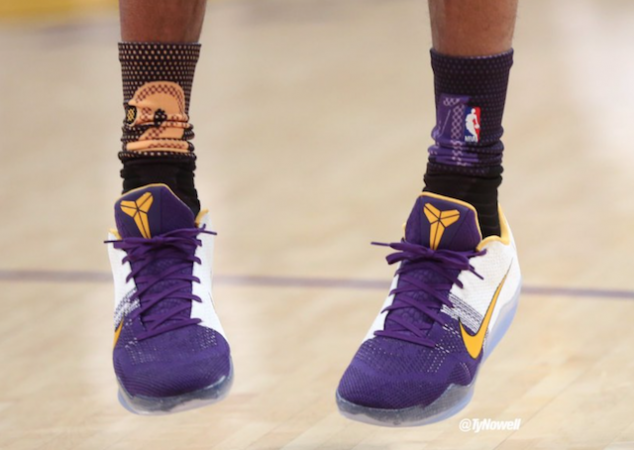 Photo: @tynowell
477