The Celtics were in London, getting ready to play (and beat) the Sixers in early January. At practice the day before the game, Terry Rozier and his teammates were putting on a dunk show. Rozier flew through the air, soaring from at least 10 feet out. He threw down a mean one-handed tomahawk with ease and grace.
Rozier was out there touching the sky in the black and red Nike Air Zoom Generation. It was LeBron James' first signature sneaker, originally released back in 2003. But it's just another sneaker in Rozier's modest collection.
Well, maybe not so modest.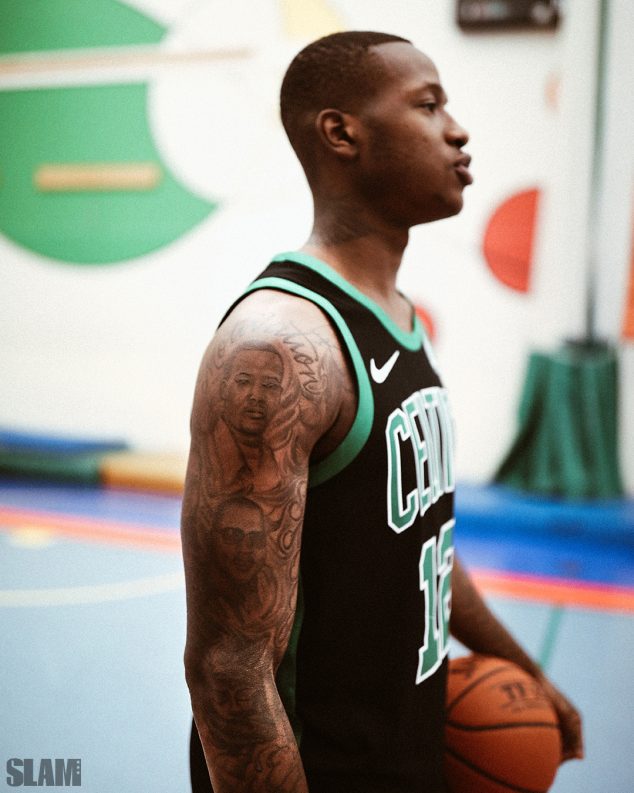 "Oh, best style?" Rozier repeats with a smile when asked who has the most sauce on the Cs. "Me, for sure. We was talking about that last night. Guys were giving it to me. Young punks like Jayson Tatum probably won't respect it," he jokes, with Tatum close by.
Rozier says that he and Kyrie Irving have a mutual respect for each other's shoe game.
"Me and Kyrie was talking—obviously about shoes—he said he was going to hook me up with a couple pairs of shoes. He probably got me, like, five pairs of shoes. Kyries, Js—he's got some Nikes with his logo. He just brought 'em to me randomly."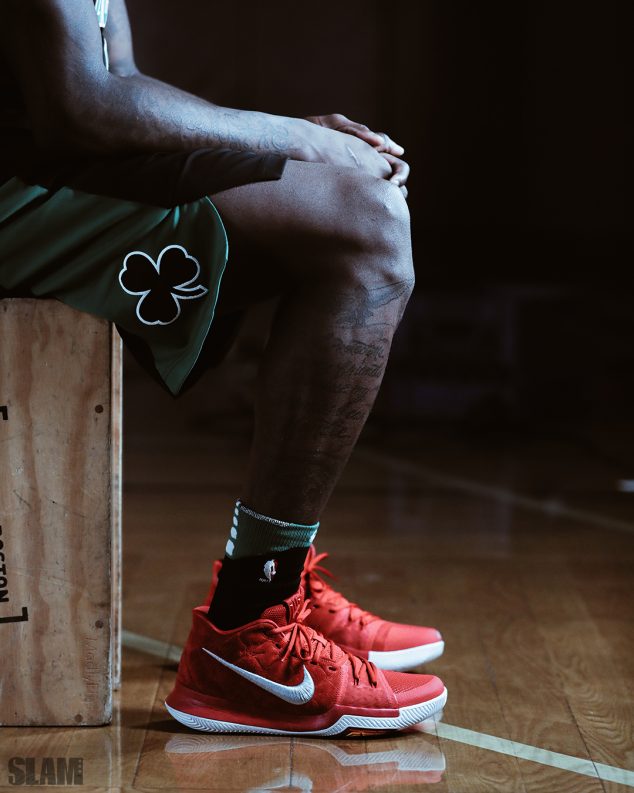 Rozier's been flaunting his collection all season long on the court, wearing the AZG, PG1, Kobe AD and even the Air Jordan XVIII, but he throws the assist to his family when it comes to most of his kicks.
"I be quick to give away my shoes," the 23-year-old says. "I got a lot of people I give away my shoes to, my family members."
That type of maturity and unselfishness is helping Rozier on the floor this season. He's bringing a discipline and poise to the hardwood, constantly locking down his opponent and then dropping buckets on 'em, too. And that versatility's reflected in his sneakers.
"I like different styles," he says. "Back and forth from designers, Jordans, Air Forces. I switch it up. It's all the style for me."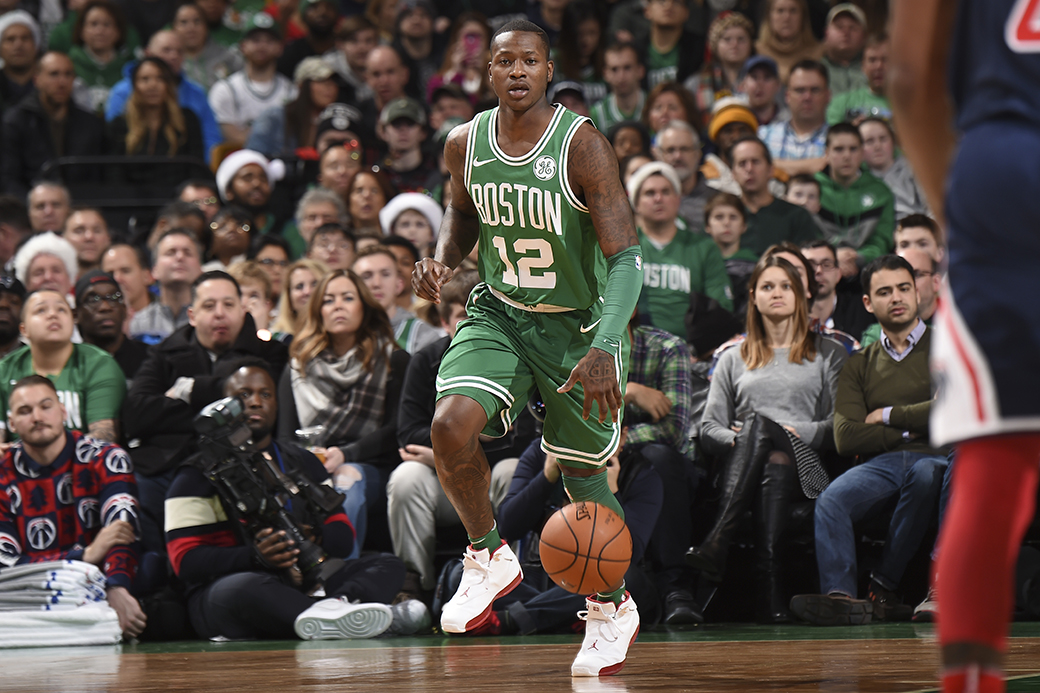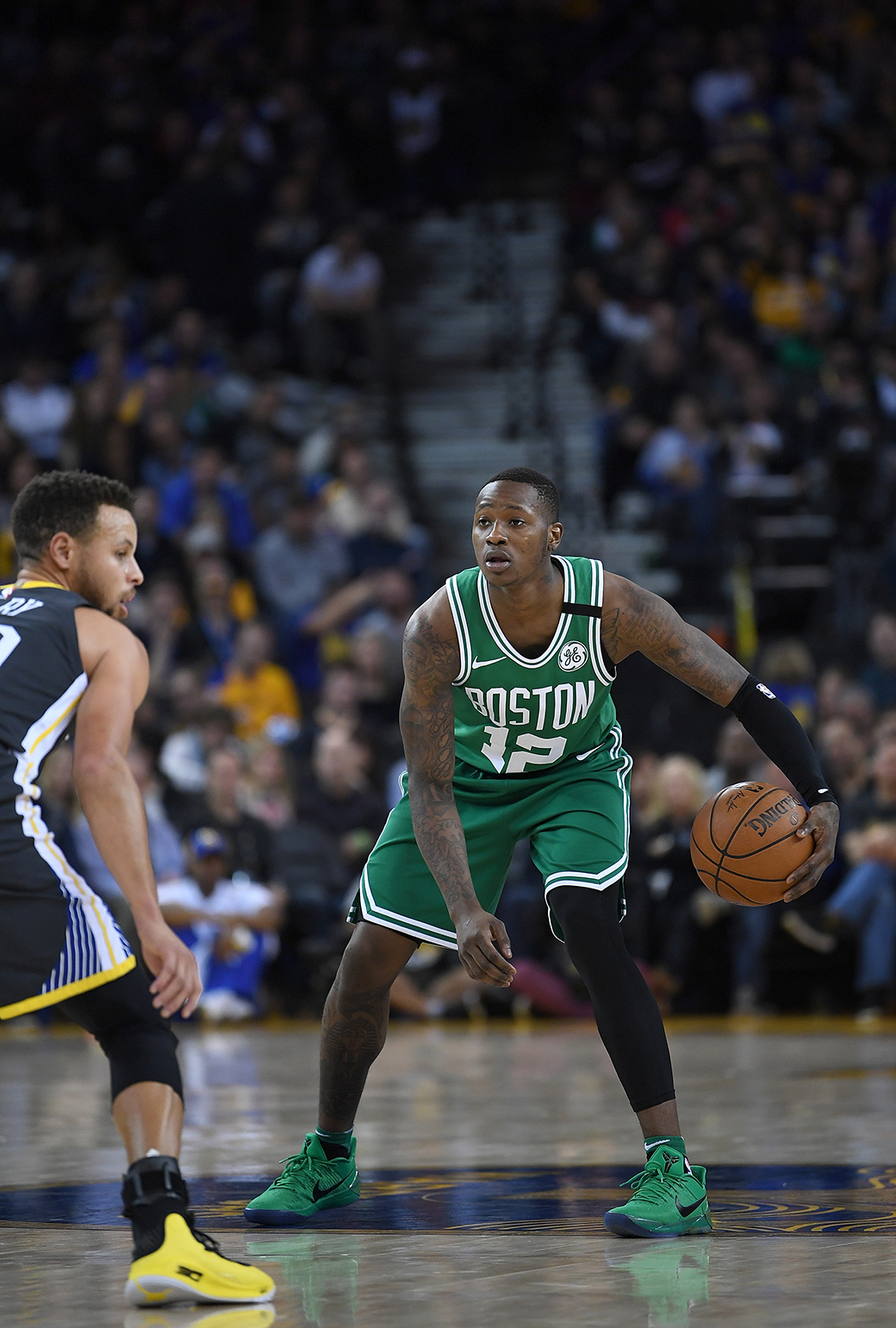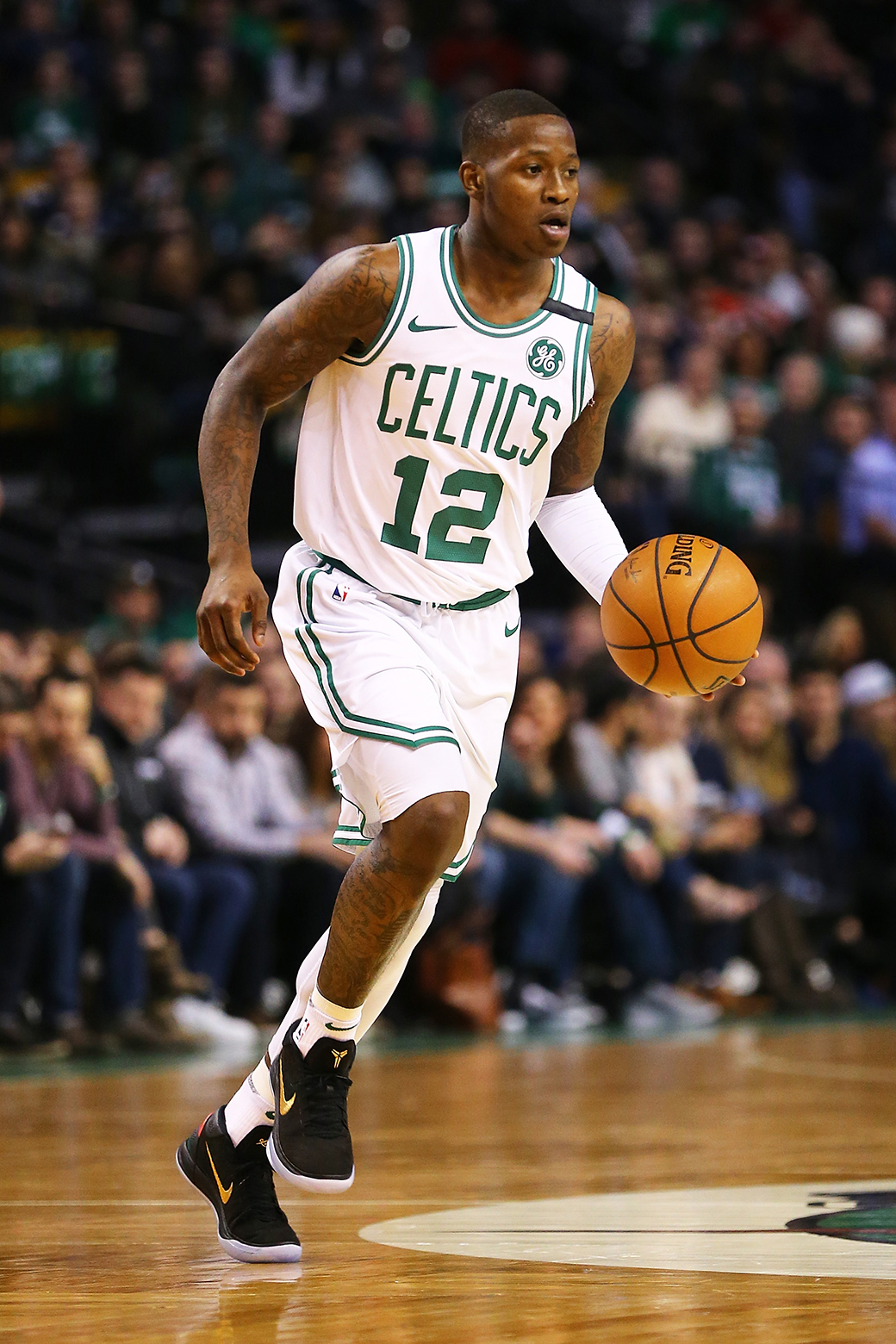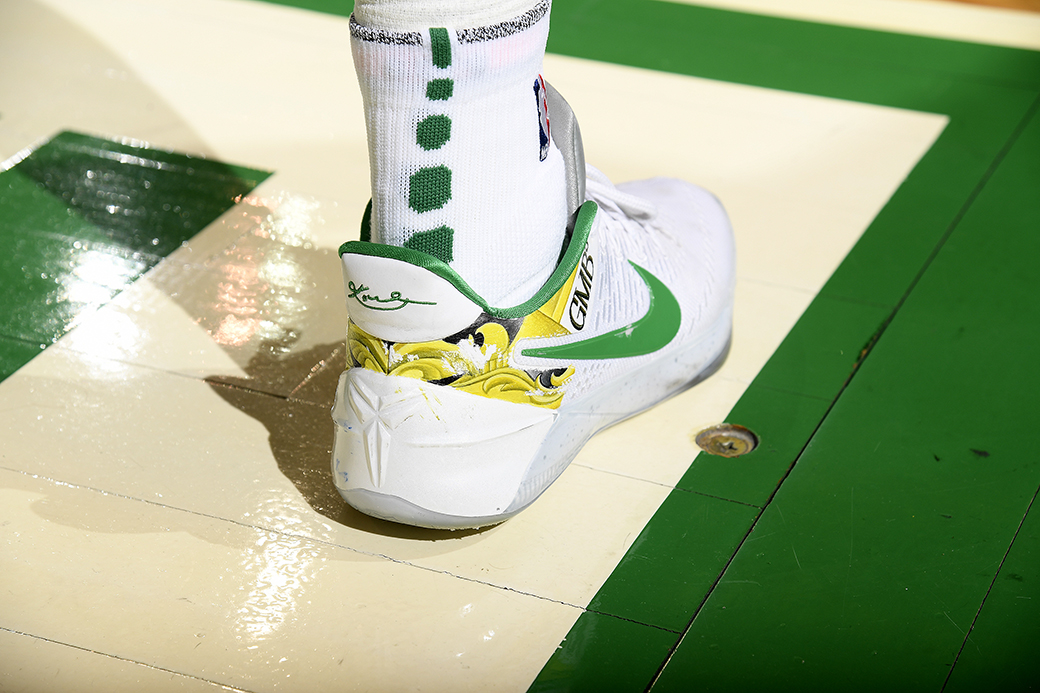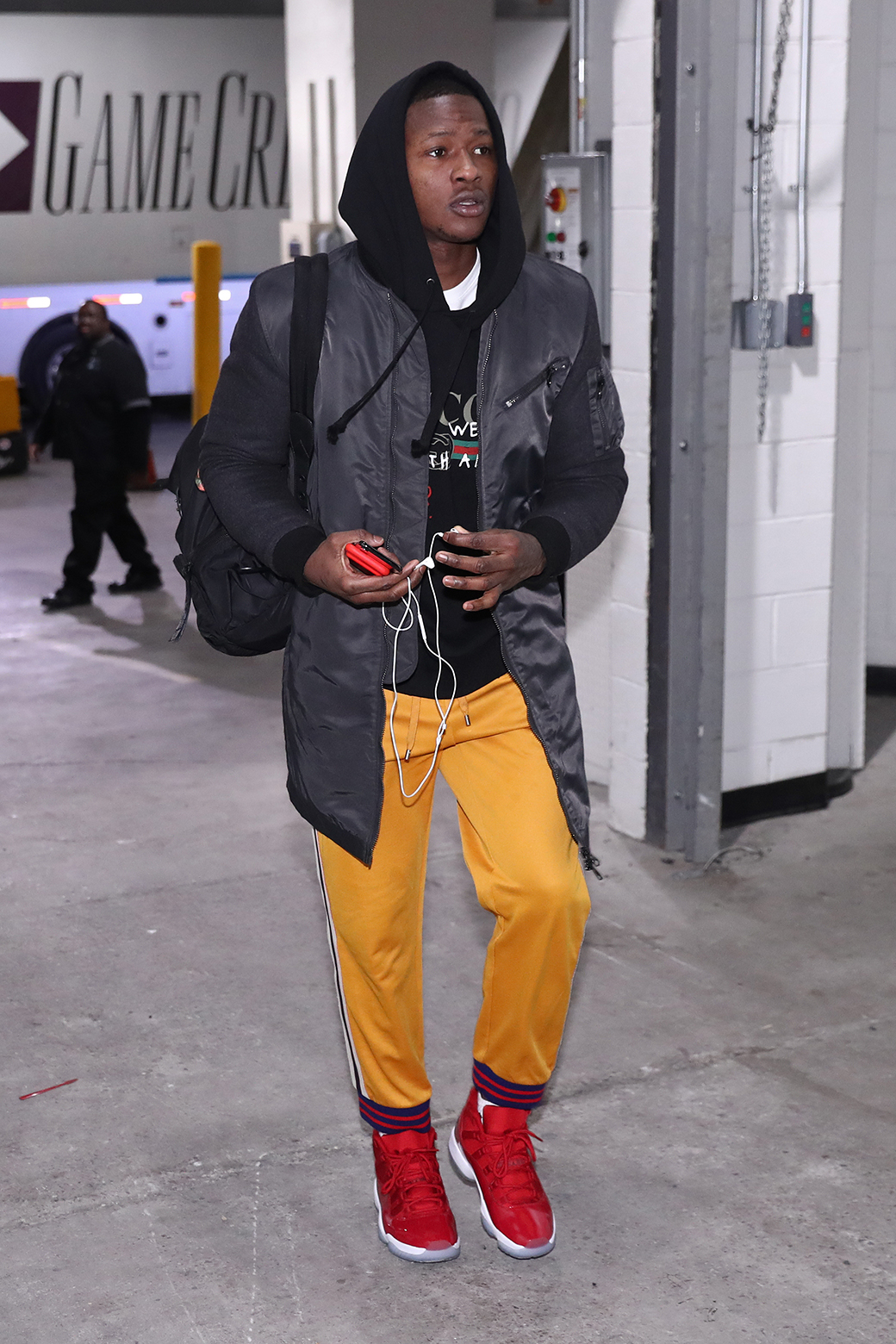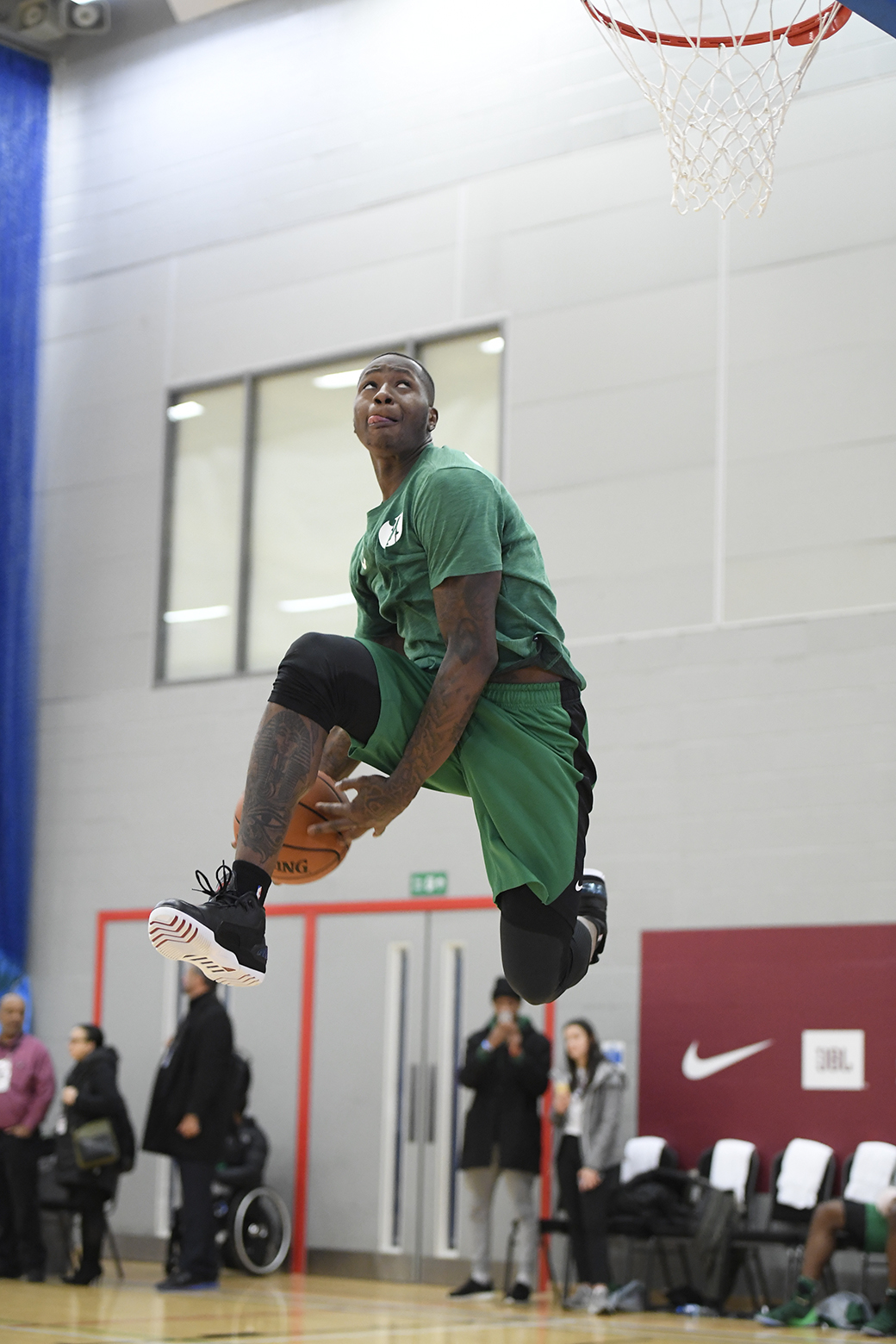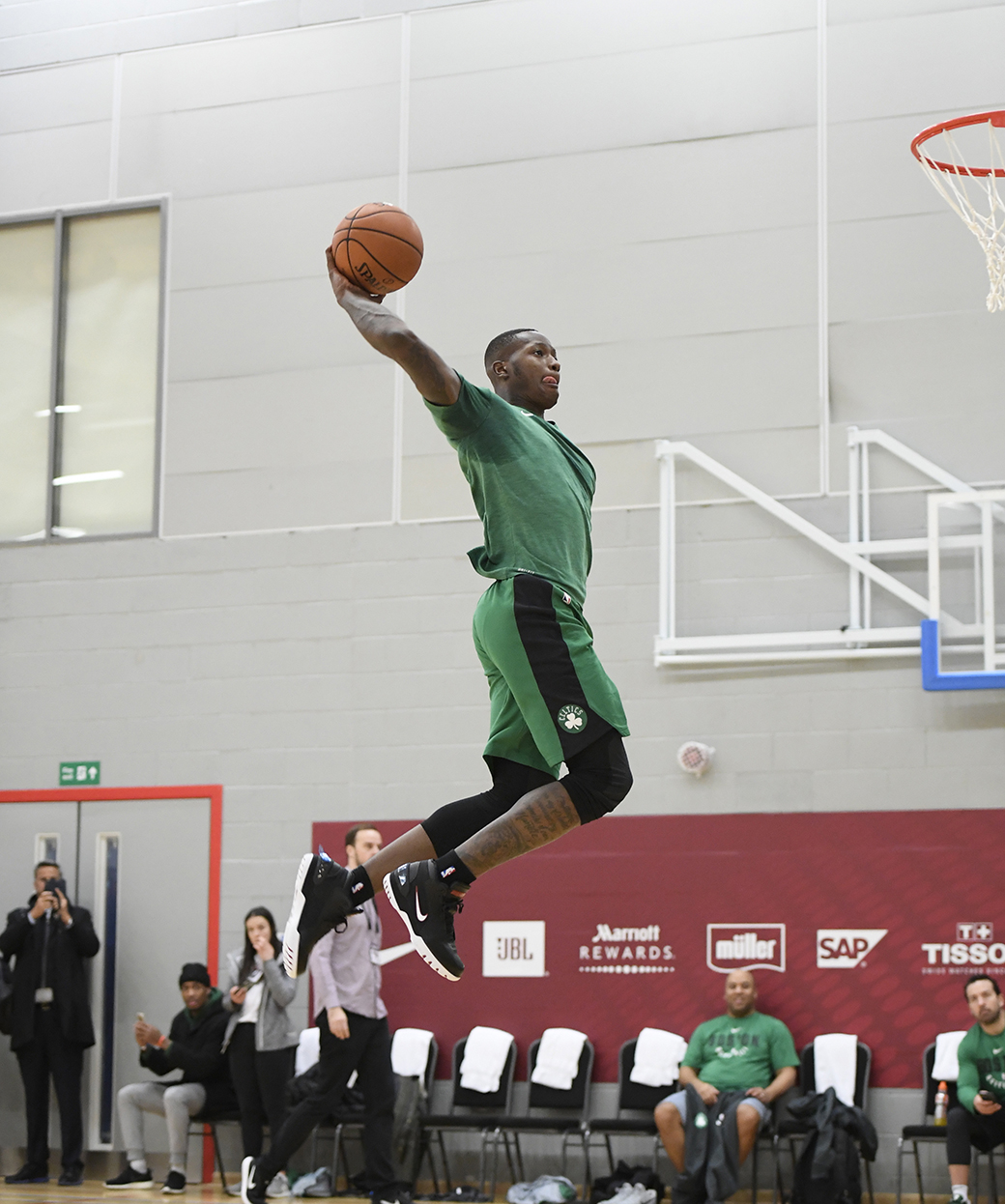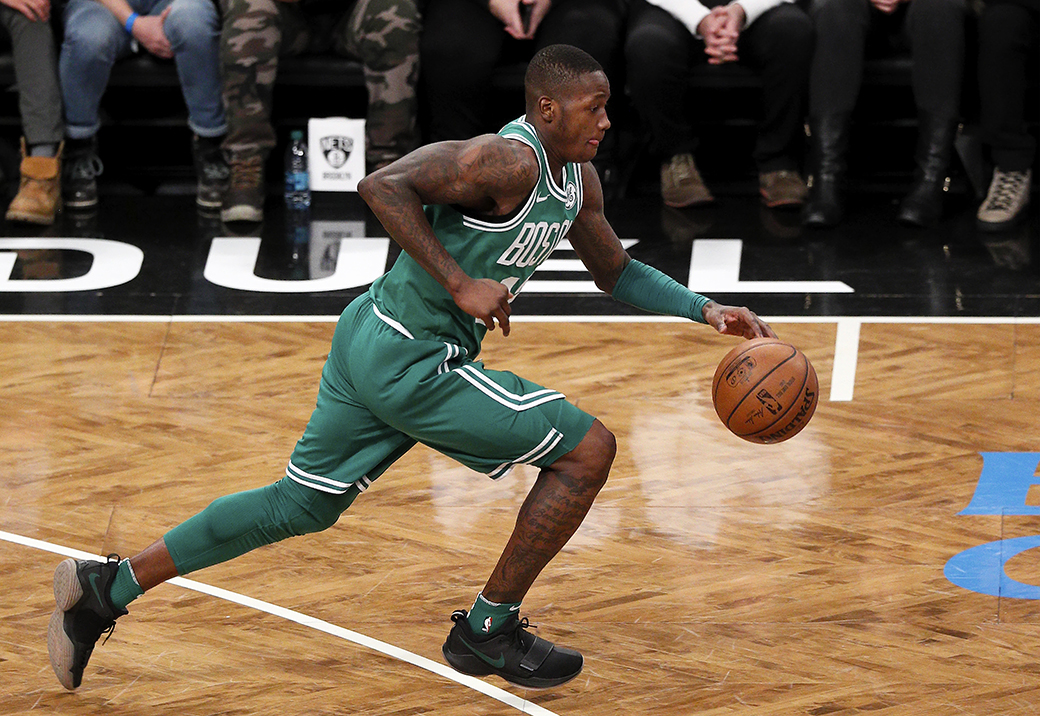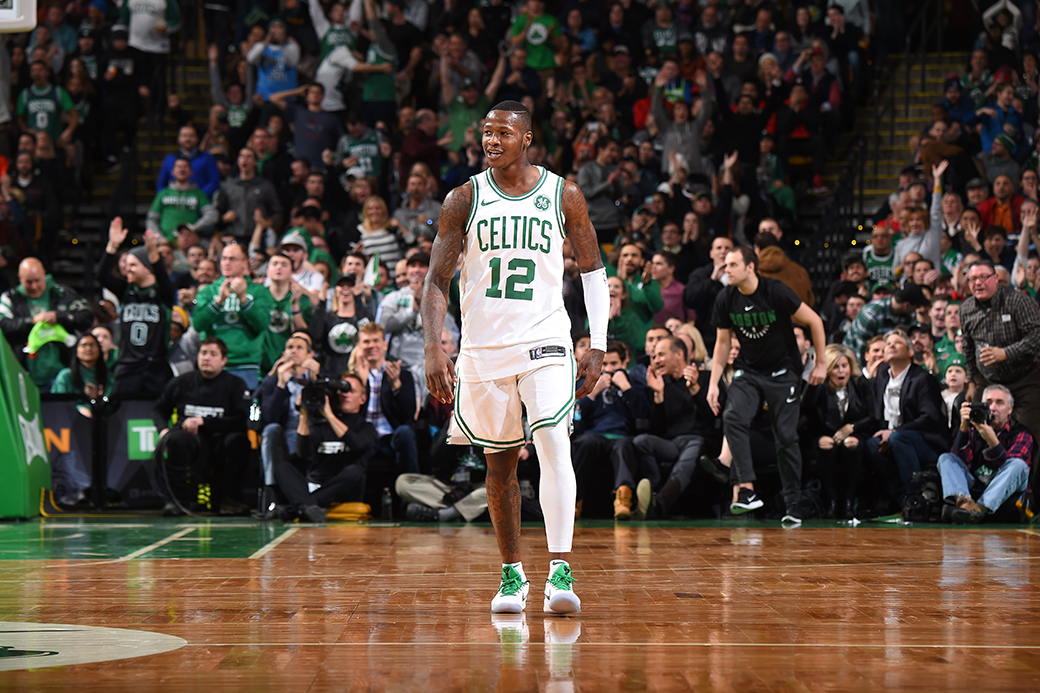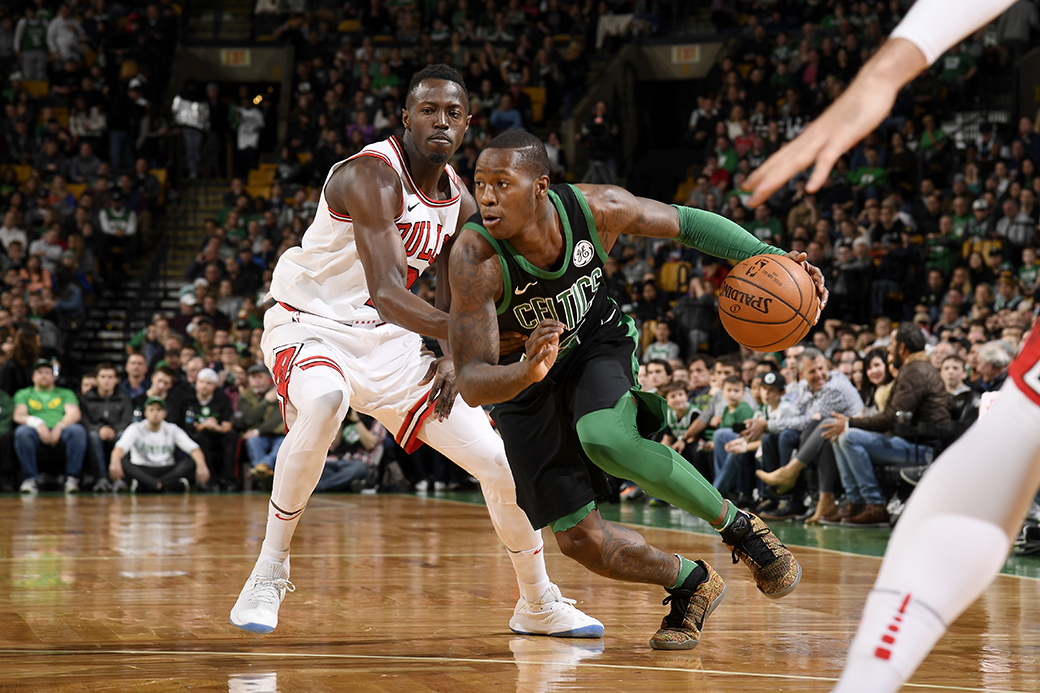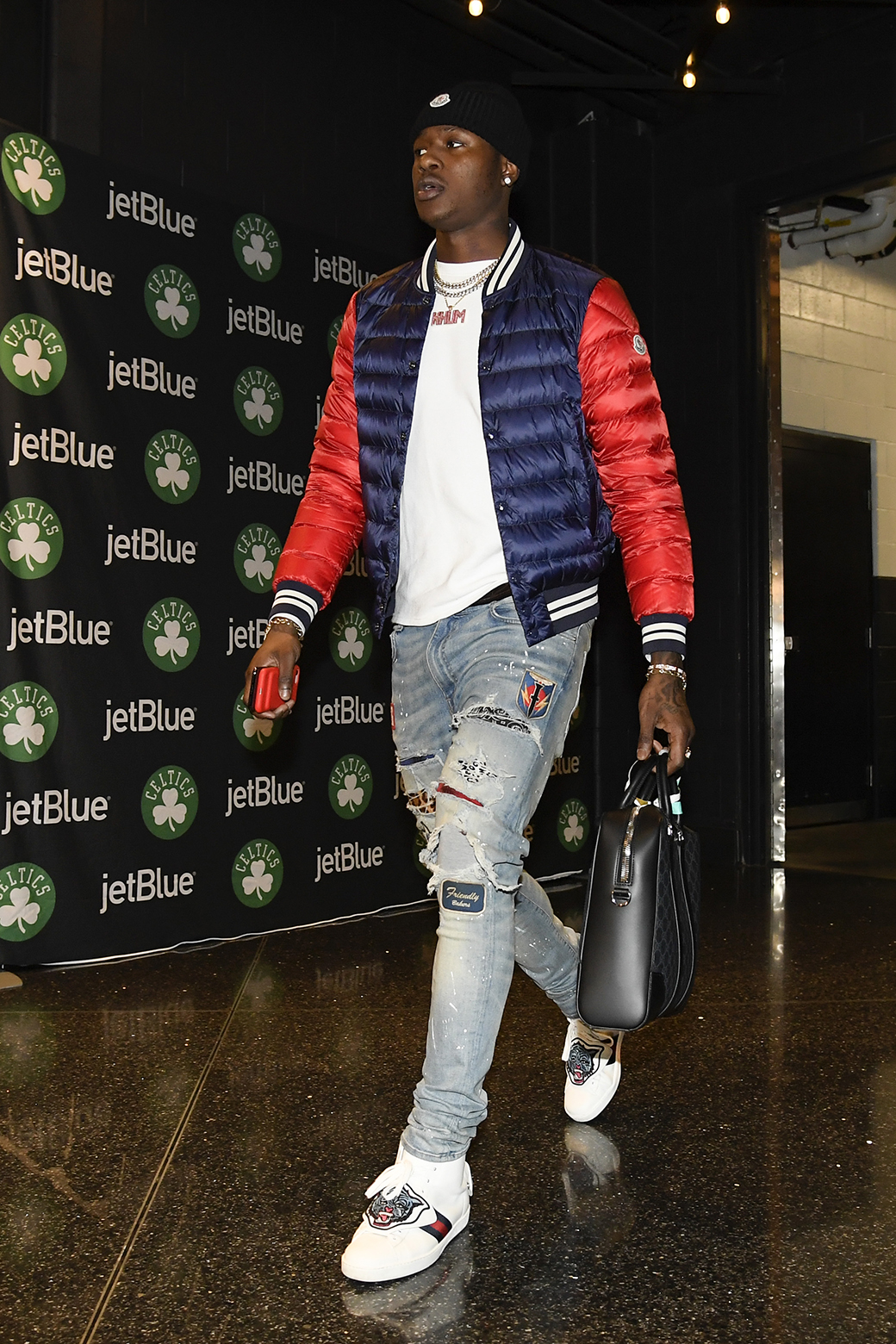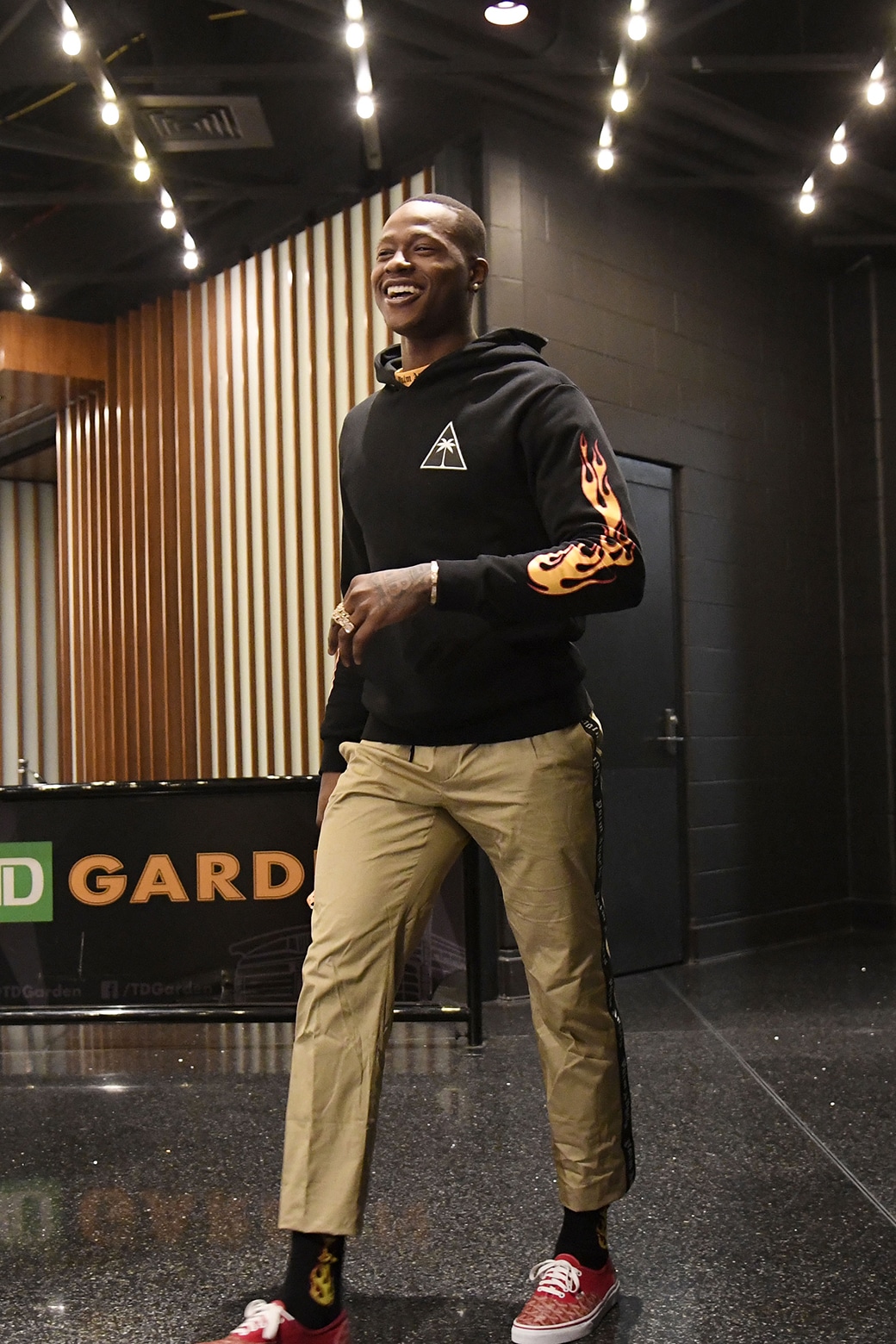 —