Since the debut edition of KICKS hit newsstands in 1997, NBA Stars have graced the hardwood in countless fire sneakers. To celebrate KICKS' 20th anniversary, we're counting down the 20 best we've seen over the past 20 years—and the moments that defined them. At No. 19 is the DaDa Supreme Spinner, made famous by Latrell Sprewell. –Ed.
The Sneaker: If anyone wore them now, you'd roll your eyes so far back into your skull your head might fall off. But there was a time, in the early 2000s, when there was nothing cooler than spinning rims. Rappers stunted with rims that kept spinning even when the expensive car came to a complete stop. DaDa figured why not bring the spinning rims to sneakers—literally. Between his IDGAF personality and his car customization business, Latrell Sprewell was the perfect endorser. As was Three 6 Mafia's "Ridin Spinners" as the theme song for the shoe's TV commercial.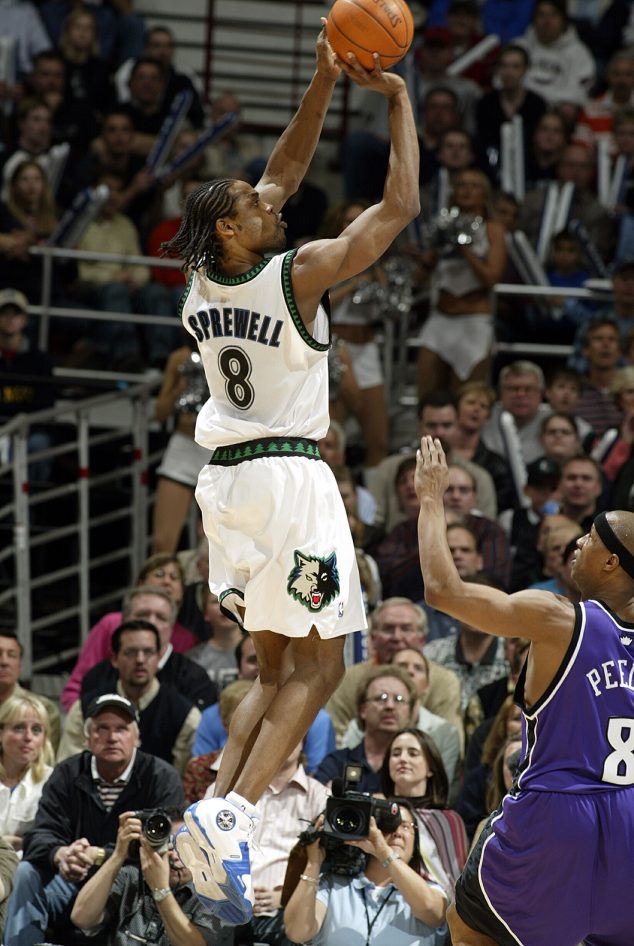 The Moment: Latrell Sprewell was a veteran by the time he walked onto the court in his revolutionary DaDa Supreme Spinners. He still had enough bounce left in his legs to hang 34 on the Kings in a big Game 5 win in the 2004 playoffs.
Previously
adidas adiZero Crazylight, No. 20
Photos courtesy of Getty Images