Since the debut edition of KICKS hit newsstands in 1997, NBA Stars have graced the hardwood in countless fire sneakers. To celebrate KICKS' 20th anniversary, we're counting down the 20 best we've seen over the past 20 years—and the moments that defined them. At No. 12 is the Nike Kyrie 2, the silhouette that made use of an innovative curved outsole. –Ed.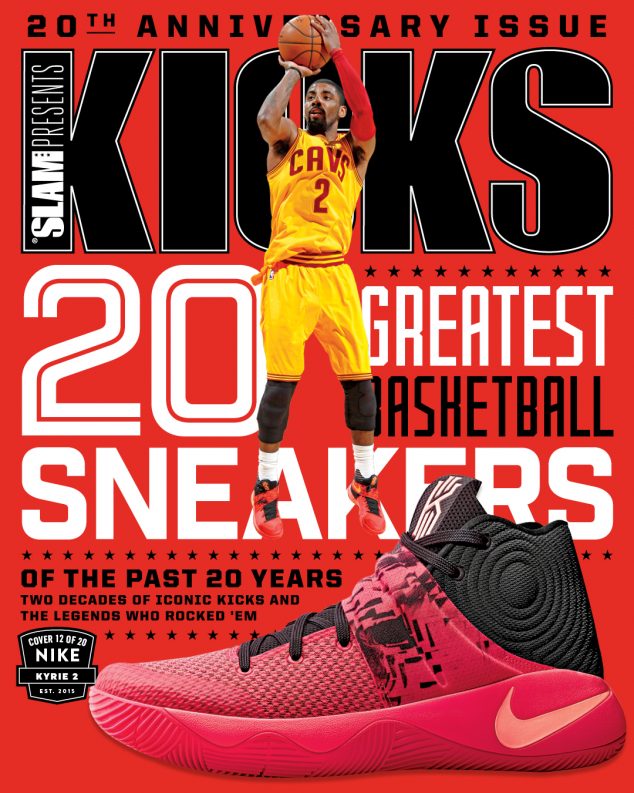 The Sneaker: Kyrie Irving flutters around the floor. He dances with his handles, navigating through spaces that only he can find. His motion is nonstop, his feet are never still. All of his stopping and starting is what led to the construction of his second signature sneaker. He regularly angles his body so low to the floor that the sides of his kicks make contact with the hardwood, which is where the 2's curved outsole and midsole were directly built to help Irving take advantage of his exceptional dribbling ability.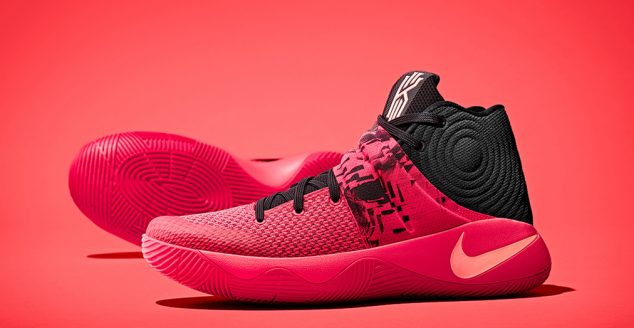 The Moment: Kyrie Irving walked Stephen Curry towards the middle of the floor then pulled back on him real quick, rising up for the three-pointer that's defined his career.
Previously
adidas adiZero Crazylight, No. 20
DaDa Supreme Spinner, No. 19
adidas The Kobe, No. 18
Under Armour Curry One, No. 17
Nike LEBRON 8, No. 16
Air Jordan XX, No. 15
adidas Harden Vol. 1, No. 14
Nike PG1, No. 13
Photos courtesy of Nike and Getty Images