Since the debut edition of KICKS hit newsstands in 1997, NBA Stars have graced the hardwood in countless fire sneakers. To celebrate KICKS' 20th anniversary, we're counting down the 20 best we've seen over the past 20 years—and the moments that defined them. At No. 6 is the Nike Shox BB4, the silhouette that helped launch the Swoosh's signature Shox technology. –Ed.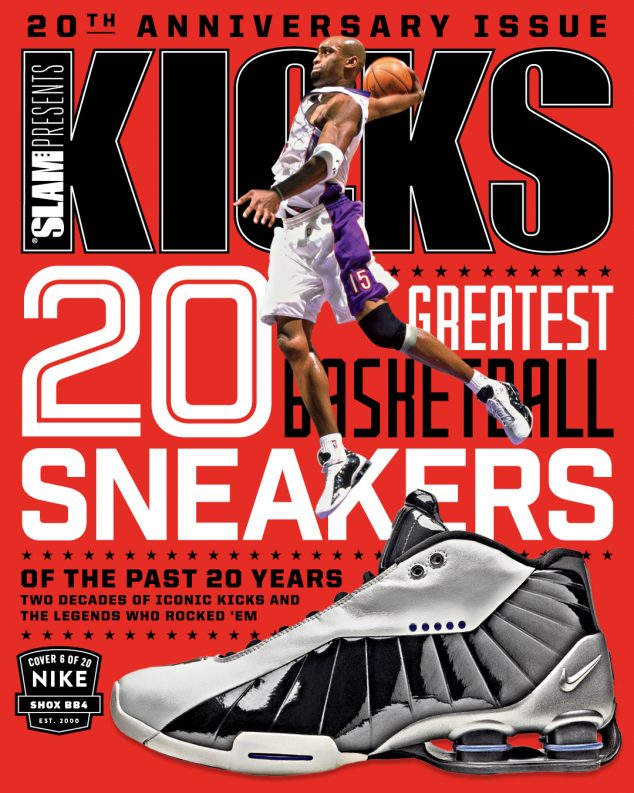 The Sneaker: Boing. As the inspiration for a legendary Nike ad campaign, the Nike Shox BB4 will forever be known for their defining characteristic, the exposed heel Air-Sole unit. Jumps just looked a little bouncier in the BB4s, an idea helped by the fact that Vince Carter, the NBA's most aerial player at the time (and perhaps ever), rocked them as a member of the Toronto Raptors and Team USA. Carter was wearing the BB4, which was inspired by rocket boosters and astronauts, when he leapt into the air and flew straight over Frederic Weis en route to a dunk that may go down as the greatest posterizaiton in basketball history. Boing.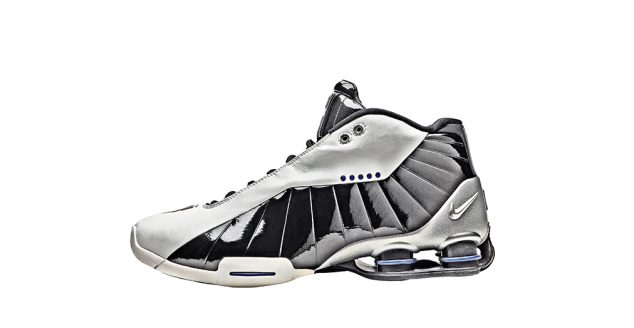 The Moment: Both young and old agree that Le Dunk de la Mort is the greatest in-game rimrocker ever.
Previously
adidas adiZero Crazylight, No. 20
DaDa Supreme Spinner, No. 19
adidas The Kobe, No. 18
Under Armour Curry One, No. 17
Nike LEBRON 8, No. 16
Air Jordan XX, No. 15
adidas Harden Vol. 1, No. 14
Nike PG1, No. 13
Nike Kyrie 2, No. 12
Air Jordan XXXI, No. 11
Nike KD IV, No. 10
AND1 Tai Chi, No. 9
Nike Hyperdunk, No. 8
adidas T-Mac 1, No. 7
Photos courtesy of Nike and Getty Images