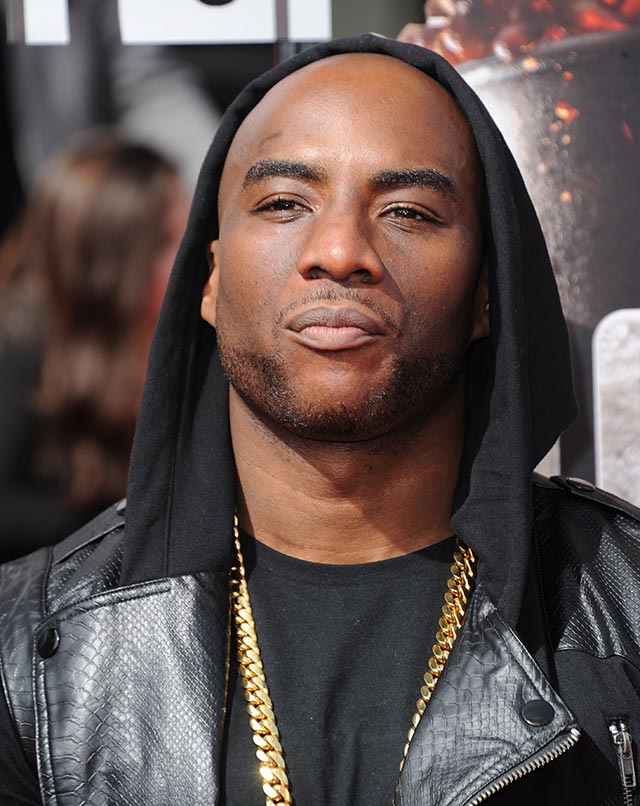 Charlamagne Tha God is one of the biggest radio personalities working today. He is one of the three co-hosts of "The Breakfast Club" in the morning at Power 105, based out of New York City, and is also one of the lead cast members on MTV2's Guy Code. He also co-hosts a podcast that is barely a year old with comedian Andrew Schulz entitled "The Brilliant Idiots" that already averages 200,000 downloads and was ranked in iTunes as one of the best podcasts in 2014. If a rapper, comedian or entertainer are doing their press tour or are in the headlines, Charlamagne is the guy you want to hear an opinion from.
SLAM: I'm more interested in streetball than NBA most of the time—did you follow street basketball when it was hot?
Charlemagne Tha God: Yeah, I used to be up on Skip 2 My Lou and Hot Sauce.
SLAM: You got fired four times before from radio, so now you are kind of like a streetball player that made it his own way.
CTG: Absolutely. But that shit won't work in the NBA though. A regular dribble in streetball is a travel in the NBA.
SLAM: Who do you think is the best celebrity basketball player?
CTG: J. Cole. Old school, Master P.
SLAM: Best NBA player-turned-rapper?
CTG: Oh, Shaq. It's not even close. Shaq did records with Biggie Smalls. Shaq went platinum. Shaq was the absolute best. Shaq did "No Hook" with RZA and Method Man. Shaq had concepts.
SLAM: Is there any NBA player you would compare your radio style with?
CTG: I always used to say I was the Allen Iverson of radio because the League hates my image but has to respect my game. Now the same image has gotten me to this point.
SLAM: Did program directors who are like coaches in radio affect you mentally early on the way it would affect a player?
CTG: No, in my mind they didn't know what the fuck they were talking about. I always know where I'm coming from. I'm never trying to be malicious. I honestly do and say what I feel in that moment.
SLAM: NBA players have big clutch and winning shots throughout their career. What are some of your biggest shots for you in radio?
CTG: Buffy The Body, when I was down in South Carolina. When I had T-Pain sing live on the air and told him he was terrible. With "The Breakfast Club," both Kanye West interviews were big shots. Larry King was a big shot—me being on his show was a big shot.
SLAM: Were there analysts or reporters you liked watching in sports?
CTG: I used to love your father's [Peter Vecsey] commentary 'cause it was real than a muthafucker. He really loves the NBA but doesn't give a fuck about the NBA's politics, he doesn't give a fuck about getting interviews or what people think about him, he's just being honest about his feelings, which is very refreshing. I did like Stuart Scott, God Bless the dead, because he was talking like us. He was using hip-hop slang, which I thought was dope. It made me feel like someone like me could be on TV.
SLAM: Are there any NBA players and rappers who need to hang it up?
CTG: I think Tim Duncan should have retired last year. Not because he's not still capable of producing, but go out on that high. You got five rings in a few different eras. Rap-wise, I think Ludacris should hang it up. Nelly should hang it up. You guys are very talented, you can do other things, but nobody is checking for their music. I'll sometimes hear someone come out with an album and I'm like, Why?
Joseph Vecsey is a SLAM contributor and a comedian. Follow him on Twitter @JosephVecsey.

163