Shaquille Baptiste was 18 years old, working a summer job as a camp counselor in Toronto, Canada, when one morning he woke up at 6 a.m. to a loud notification alert on his phone. Shaquille O'Neal is now following you on Twitter, it read.
"The crazy thing about it is, before that I was telling people in school that one day Shaquille O'Neal is going to hear about me somehow, because me and him have the same name," remembers Baptiste, better known today as rapper ShaqIsDope. "And he's going to be a fan of my music."
Baptiste was right. Because when he picks up the phone today, a month shy of his 25th birthday, he matter-of-factly states he had to ignore Big Fella's call to do so. "Shaquille O'Neal was just calling me as soon as we got on the phone, and I texted him like, 'I'll call you right back, I'm on the phone with SLAM Magazine.'"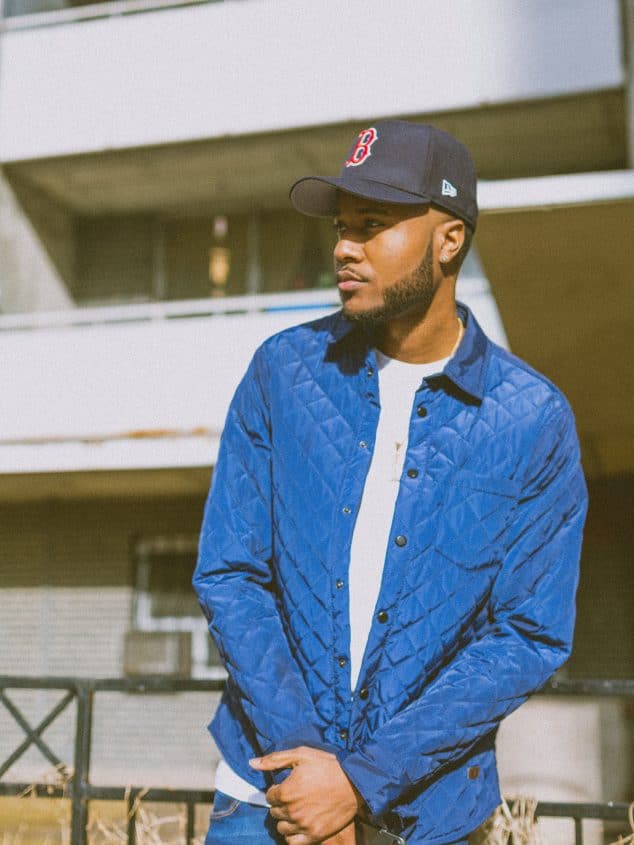 O'Neal had taken notice to an early ShaqIsDope music video that gained traction on WorldStarHipHop. The Laker legend reached out on social media, got to talking and eventually the pair collab'd on a remix to Future and Lil Wayne's "Karate Chop" in 2013.
"That was a big moment for my career," says ShaqIsDope, whose list of all-time favorite players is mostly Raptors: Vince Carter, Alvin Williams, Muggsy Bogues, Chris Bosh and Allen Iverson. "That was the look that I needed to really introduce me to all the major hip-hop blogs."
Right again. In the time since, ShaqIsDope's progress as an artist has earned him plenty of attention, including a sponsorship from adidas Canada, a spot on the XXL Freshman Class ballot in 2017, millions of plays on Spotify and even spins on Beats1 Radio—not to mention continued shout outs from The Diesel, despite the fact that the two Shaqs have never actually met in real life. In October, the duo dropped a diss track aimed at another Shaq— Big Shaq, the rapper famous for the "Mans Not Hot" viral video. And ShaqIsDope's self-titled EP, which he promises is a perfect blend of street and smarts, drops in mid-November.
—
Abe Schwadron is the Managing Editor at numberFire and a former Senior Editor at SLAM. Follow him on Twitter @abe_squad.

Photos via Brandon Seales