In one of the most memorable scenes from 2007's American Gangster, Frank Lucas, played by Denzel Washington, explains to fellow "businessman" Nicky Barnes the importance of a brand name. "I stand behind it," Frank insists, "I guarantee it."
It's a lesson not lost on superstar point guard John Wall. Which is why an aspiring rapper by the name of WallWay Pack deserves serious review.
Known to his friends as "Pacman" for as long as he can remember, he added the prefix and went by WallWay Pac for a time, but ultimately decided to add the extra letter to avoid any misunderstandings. "I had got a lot of people confusing it as being pronounced 'Pac' and I don't ever want to disrespect 2Pac, so it's Pack."
Pack is John's nephew, but he's only one year younger than the Wizards PG, so their relationship is really more like two cousins. The pair lived under the same roof as toddlers in Raleigh, NC, until Pack's mom—John's older sister—got her own place. With time, they chose different paths as adolescents.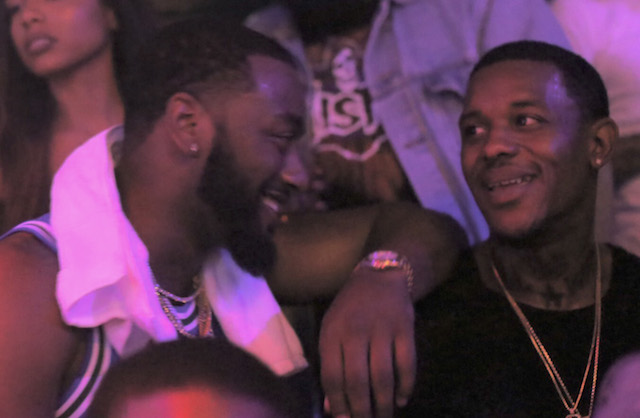 "He was into basketball. I took the wrong route," Pack says. "I was into the streets and stuff. So while he was playing basketball, I took the whole opposite route."
He kept in contact with his uncle, though, as J-Wall exploded onto the national landscape at Kentucky, went No. 1 in the 2010 NBA Draft, made his first All-Star Game and led Washington to the playoffs. Then, two years ago, John called Pack with an offer. He told his nephew to pack his bags and hop on the next flight to DC.
"He's been living with me the last two years. I moved him up from North Carolina to keep him out of trouble, keep him out the streets as much as possible, just give him a pathway to show him he can be anything if he just puts his mind to it," Wall explains. "Seeing me work every day and seeing how I compete and how much heart and competitiveness I put into what I do in the game of basketball, he does the same in his raps."
The move is paying off. In late 2016, the 25-year-old released the single "Can't Lose," which began to earn some rumblings on rap blogs for its raw, guttural aesthetic laid over a bop beat produced by LeekeLeek, a name that will sound familiar to fans of Chief Keef, Lil Durk and Fat Trel. (And which you can listen to in the video at the top of this post.) Pack has since followed up with a visual for another song, "Lavish," in the lead-up to his debut Real Rare album (available now on iTunes).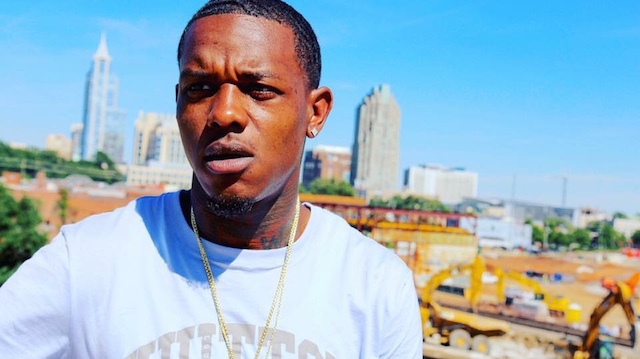 Wall, meanwhile, isn't starting his own label, nor does he have designs on hopping in the booth himself. He's just happy to see his nephew chase his dream, and hopes that lending him the WallWay moniker will serve as extra inspiration.
"I think it's something that motivates him," John says with pride, "gives him the motivation and determination to want to be great. In the rap game you have to take your time—it don't come right away, and he's willing to take the steps you have to take."
Pack agrees: "It's so much motivation. With him in the NBA, and still taking time out of his day to support me, it's a great feeling. Just off the last name, people want to come and see what I'm talking about, and see what the story is."
—
Photos courtesy of @wallwaypack