This year saw a number of headline players return from injury (Paul George, Kevin Durant) and plenty more who decided it was time to exit stage right (Elton Brand, Shawn Marion, Kenyon Martin, Jason Richardson, etc.). There were firings (Tom Thibodeau, Scott Brooks, etc.) and new appointments (Alvin Gentry, Billy Donovan, etc.) on the sidelines while the respective general managers / agents made sure there was never a shortage of moving vans driving all over the country (LaMarcus Aldridge, DeMarre Carroll,  Tyson Chandler, etc.). Sadly, a number of influential, likeable or highly respected people also passed away (Earl Lloyd, Anthony Mason, Moses Malone, Darryl Dawkins, Flip Saunders, Dean Smith, Dolph Schayes, Meadowlark Lemon, etc.), making the year a somber reminder that nothing lasts forever.
From a pop-culture standpoint, it was rather fitting that the Golden State Warriors ruled over the NBA in the same way Star Wars Episode VII did the box-office. Both were throwbacks to previous game-changing trilogies, both tap into nostalgia and each is a story for a new generation that's both a continuation and a complete rethink. Elsewhere, be it with advertising (NBA's antigun violence campaign), fashion (take a Stance) google search terms (Lamar Odom!), gender equality (Female assistant coaches: Becky Hammon and Nancy Liberman), media (ESPN closes Grantland), movies (LeBron survives Trainwreck), politics (Daily Fantasy Sports is deemed gambling), publishing (Kevin Love undresses for The Body Issue), social media (NBA surpasses one billion Vine loops), sneaker releases (Jordan Brand's 30th anniversary; LeBron debuts new shoe on SLAM 192) or TV shows (Jeremy Lin guest star on ABC's "Fresh Off The Boat"), 2015 was a mighty big year for Basketball.
Before commencing the countdown, there were five not quite honorable mentions but too large to be footnotes items that this humble author felt the need to include: Zach LaVine's gravity defying night Brooklyn… Jimmy Butler sounding the Bull-horn… The Kentucky Wildcats' almost perfect run… DeAndre Jordan double crossing Mark Cuban… and the quiet brilliance of Kawhi Leonard. With all that in mind, here are the 15 people who made the biggest difference to Basketball in 2015.
When Phil Jackson (Team President) and Steve Mills (General Manager) were seemingly forced to select Euro prospect Kristaps Porzingis with the fourth pick in the 2015 NBA Draft, many feared the Knicks would end up with another flameout — think Yi Jianlian (2007) or Nikoloz Tskitishvili (2002) — not the second coming of a Euro saviour in the Pau Gasol or Dirk Nowitzki mold (and it's worth noting the latter, now one of the six best point producers in NBA history, has publicly praised Kristaps for his early development).
Playing in the media capital of the world is part of the story but the hype and hysteria surrounding the SLAM 195 cover subject is less Linsanity and more harbinger for real hope — New Yorkers can be forgiven for fawning over the rapid adjustment made by Porzingis because his skill set appears to have the potential to carry the storied franchise back into the contender conversation. While part of his immediate fame is ballyhoo attached to Great White Hope marketability, all the celebration is made possible because he has started to deliver like Dominos.
While it'll be another 24 months before the true quality of the 2015 Draft class is known, Porzingis has done enough over the early stages of the 2015-16 season that there appears to be life beyond Carmelo Anthony. That sort of (contagious) optimism gives the Blue and Orange a significant piece to finally build around. It's easy to dismiss Porzingis as "flavor of the month" but over the second half of 2015 few have matched the Latvian's foreign exchange rate (which has climbed from modest to money in the bank).
14. Christopher Arena
Both Google and Facebook decided to give their respective logos a facelift in 2015 and while no singular NBA team carries as much weight as either tech giant, that doesn't mean that even the slightest franchise identity change isn't met with the same intensity by fans, be it backlash or praise.
As yours truly highlighted in SLAM Presents: KICKS 18, there has been a noticeable and somewhat dramatic change to a large portion of NBA franchises in 2015. With more and more fans viewing games/highlights via their smart phones, the League has consciously tailored uniforms, courts and branding to fit with consumption. It has been the job of department captain Christopher Arena (and his crew) to oversee the transition from the traditional one-size-fits-all, road and home uniform systems to autonomy/flexibility based on team desires. White (or in the Lakers' case, Yellow) is no longer the prerequisite for the host just like limiting uniforms to dual sets has become a ghost of the NBA's past.
The Atlanta Hawks (fearless fusion of eras/errors), Los Angeles Clippers (nautical theme sans nautical theme), Milwaukee Bucks (masterclass in decentralized rebranding), Philadelphia 76ers (losing never looked so good) and Toronto Raptors (goodbye Jurassic Park, hello Jurassic World) all introduced new identities in 2015 with varying degrees of appreciation or animosity. Wherever you looked in 2015, be it Dallas (fan designed skyline jersey), Indiana (30th anniversary "Hickory" get-ups), Memphis (ABA Sounders set), New Orleans (purple and green "Mardi Gras" uniforms), New York (1950's throwback), Oklahoma City (Sunset alternate) or Sacramento (Baby Blue retro), the NBA wardrobe was expanding at a rate never seen before. Between Christmas Day, Latin Nights, Chinese New Year, St. Patrick's Day and whatever other occasion team's wish to emblazon on their players, there's certainly no shortage of outfits to fill the Association's shiny new Fifth Avenue store.
While Stance socks were added to the on-court system and the inclusion of a sponsor's logo on all 2016 All-Star uniforms is a step closer to Advertmageddon, it was the ongoing invasion of sleeves that dominated jersey chatter. In 2015, certain sleeved offerings worked (white edition by Denver, Buzz City tees in Charlotte, racing stripes in Washington DC) while others offended good taste (Chicago and Houston in grey?!?). Dirk Nowitzki spoke out against the t-shirts in late 2013 but it wasn't until LeBron James ripped his that the disdain threatened to disrupt the adidas x NBA agenda.
13. Maya Moore, Elena Delle Donne and Diana Taurasi
In an ideal world, the major storylines/stars of the WNBA wouldn't need to be clumped together but as long as the League remains the NBA's little sister, reality defeats wish. Powered by the highly popular triptych of Brittney Griner, Skylar Diggins and Elena Delle Donne, the WNBA's 19th campaign — it hasn't even been around as long as Kobe Bryant — show tremendous progress even though its blemishes were visible Diana Taurasi sidelined, Isiah Thomas' ownership desires, etc.. If nothing else, both sides of the WNBA coin served as a reminder that the Lady's Association is worthy of your attention even though it still needs advocacy.
Maya Moore: In Game 3 of the 2015 WNBA Finals, Maya Moore hit what could become the W's signature shot. Her dramatic, top-of-the-key triple against Indiana (as time expired) has been compared to another No. 23's heroics but what she has done over the course of her first five pro seasons (four Finals appearances, three champagne showers) is reminiscent of Bill Russell's Celtics, who owned the NBA in the 1960s. There's a reason why Michael Jordan hand-picked her to endorse the Jumpman and in 2015, the world was treated to another reminder that we might be witnessed basketball's version of Serena Williams.
Elena Delle Donne: On September 16, 2015, Chicago shotmaker Elena Delle Donne was named the WNBA's 11th MVP (after averaging 23.4 points — fifth-highest scoring average in league history — 8.4 boards, 1.4 dimes, 1.1 steals and two blocks per). The Sky won 21 of 31 regular season outings with Delle Donne in the line-up and went 0-3 without their 6-5 dynamo. She might've registered a pair of 40-point outings and finished top three in both rebounds and blocks per but her showing from the charity stripe (95% accuracy) meant defenders had a better chance of surviving an encounter with Daenerys Targaryen's dragons than stopping Delle Donne in 2015.
Diana Taurasi: Imagine Mixed Martial Arts without Ronda Rousey. That's what the WNBA was without its marquee name in 2015 (only it was capitalism, not injury, that kept the mighty Diana away). Instead of defending her WNBA crown, Taurasi's Russian employers, UMMC Ekaterinburg, made her a Godfather offer to the tune of $1.5 million (for just a few months "work"). Financially speaking, it would've been irresponsible for Taurasi to turn down the foreign employment offer… but the bigger dilemma remains: the WNBA – and to an extent, its deep pocket parent – will need to figure out ways to curb more lucrative leagues from ransacking its talent. Whether the WNBA liked it not, Taurasi's absence was noticeable, preventing the season from being near perfect.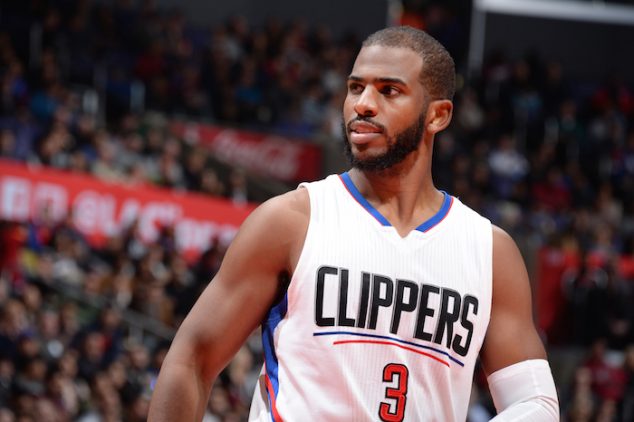 12. Chris Paul
The longer he plays the more gifted he appears (compared to his playmaking peers) and the worse he seems to be cursed (another year, another early postseason exit or team collapse). Appearing in all 82 games for the first time, CP3 was later betrayed by his body in the conference semis but managed to return from a leg strain in time to help the Clippers  lose Games 5 (!), 6 (!!) and 7 (!!!) to Houston. That series defeat — another on a long line in a career that's now reminiscent of Tim Hardaway's over Isiah Thomas' — instantly erased memories of CP3's opening round heroics and that impossible shot over Tim Duncan that helped Steve Ballmer's boys advance.
Once it appeared as though DeAndre Jordan would depart for Dallas (only to return) because he was unhappy with the situation in Los Angeles, all the long brewing criticisms of Chris Paul finally surfaced, many given justified airing. Salty, difficult and demanding, CP3's reputation wasn't painted with flattering remarks but NBA fans are always won over/back by winners, even problematic ones, so all is not lost for Chris Paul — Isiah Thomas wasn't well liked but having rings alters how he's viewed. Still, CP3 remains a hard figure to digest partly because his prickly artistry has been overwhelmed by complaints.
Now 10 years into his pro career, it's safe to consider Chris Paul one the 10 best point guards ever — he is, after all, a career 19-10 guy (with two steals per) and top five on both the career assists and thefts per game leaderboard. Yet his ticket to the Greatest Five club expires soon and once it does, the only way CP3 can guarantee entry to the prestigious lounge is to reach the Finals.
11. Mike Krzyzewski
In early 2015, all eyes were squarely fixed on John Calipari, the eventual Naismith Coach of Year, and his stacked Kentucky Wildcats. While JC's crew attempted to chase down the perfect season, Duke University's 68-year-old hardwood zealot Mike Krzyzewski became the first D1 Men's coach to collect 1000 victories (following his Blue Devils' win over St. John inside MSG). He squad might've started fourth on the Associated Press's pre-season poll but when all was said and done, Duke won yet another NCAA tournament — this time by blowing out Michigan State (a surprise Final Four entrant) before narrowly beating Wisconsin, 68 – 63, inside Indianapolis' Lucas Oil Stadium.
Throughout the memorable run, Krzyzewski carefully prepared freshman pivot Jahill Okafor for college basketball's main course (March Madness) and the delectable centerpiece was rewarded with an All-American selection. Coach K also served up the right amount of Tyus Jones and Justice Winslow, two perfectly portioned side dishes to complete one of the finest meals of his tenure.
In 2015, Coach K also joined the late, great John Wooden with the most Final Four appearances (12) in D1 tournament history. Now a five-time NCAA Champion (1991, '92, '01, '10, '15), Krzyzewski's employers mightn't be well liked but this tactician, trainer and timber tutor is rightfully revered. In 50 years from now, when we think back on who cut down the nets in 2015, it'll be Krzyzewski's gleaming smile and his Blue Devils' (not-all-that) surprising triumph.
10. Lamar Odom
Had it of been Dennis Rodman who was found unconscious inside the Love Ranch, a brothel 80 miles northwest of Las Vegas in Crystal, Nevada, no one would've been all that surprised. Yet when news broke in October that former NBA Sixth Man of the Year recipient Lamar Odom was hospitalized, the story quickly turned into a global conversation piece. The Odom incident became a highly publicized story primarily because of its linkage to the so-called "reality" television monstrosity that is the Kardashians but aside from being custom made for supermarket checkout gossip rags, Odom's epic fall from grace showed the frailty pro athletes can mask.
For anyone who enjoyed the southpaw's style of play or his infectious, sincere personality, the Nevada event was a puzzling fixture, so much so that Lamar Odom became one of the most searched names in 2015. While a portion of that search engine traffic would've been housewives trying to find out more about the New York native hitting rock bottom, the fact that basketball was mentioned in almost every report meant publicity for the NBA. While the Association never chased more visibility, it didn't stop the headline hogging Kardashians from turning one man's (much needed) recovery into television ratings.
In an interesting wrinkle, James Harden — who was dating Lamar's ex-wife Khloe (the two filed for divorce in 2013 after four years of marriage) at the time — himself went into a funk after showing up out of shape to the Rockets' season in tow of their break-up. Granted SLAM is hardly the forum to worry about lifestyles of the rich and famous but in this instance, a former cover subject was one of the year's most talked about topics, thus, once the commotion reached fever pitch it made sense to study what was on the other side of the wall. The findings? One man's critical situation created a TMZ-style circus with every media outlet jumping on the Odom story because it was linked to the Kardashians. Thankfully, Lamar is rehabilitating his life but for a brief time in 2015, his name was everywhere.
Despite the fact he was only in year three, Anthony Davis was able to pace the NBA in blocks (2.9) and Player Efficiency Rating (30.8). Those averages in tandem with a host of other two-way performance measures saw the emerging star finish fifth in MVP voting. More so, Davis hit the shot – a double-pump triple at the buzzer over Kevin Durant that doubled as one of the year's best game winners – that effectively gave New Orleans their first postseason appearance since he joined the pros, courtesy of the tiebreaker over Oklahoma City.
All that production and elite understanding of the game (combined with his freaky genetics) meant predicting Davis to be the 2015-16 NBA MVP would be met with little resistance. Experts, including SLAM (193), looked favorably on the recent past and expected their to be more of the same in the immediate future… and yet Davis finished 2015 on uneven footing, leaving many to raise an eyebrow on what was supposed to be one of the surest bets in the pros. Still, he's ahead of Dirk Nowitzki and Kevin Garnett after their respective third campaigns and it's not insane to compare last season's All-NBA First Teamer to a young Tim Duncan (given his defensive prowess and offensive ceiling).
Even though there are growing pains to be had and a suspect supporting cast in the Big Easy, Davis has been elevated by the NBA (and its legion of fans) because you never know what wonders his might display. There's a good reason why the NBA gave his team a coveted Christmas Day 2015 spot: Davis may play in a smallish local television market but he's part of Basketball's promising future. That rationale is also why he's now a major fixture on Nike basketball's agenda and it's why the taxation preparation firm H&R Block have signed Davis to be their spokesperson — plus, someone has to help him manage that five-year, $145 million extension, why not the financial experts?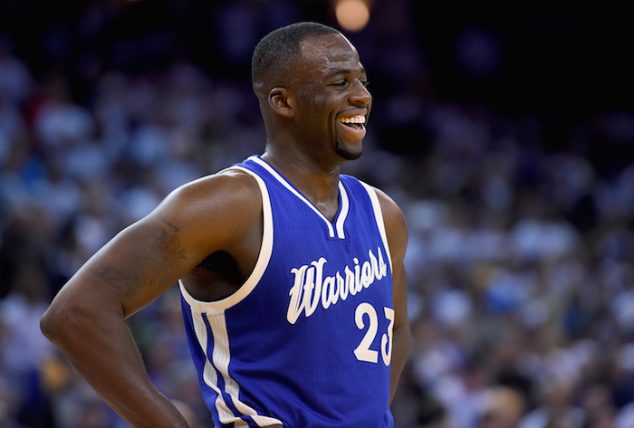 As Head Coach of the Golden State Warriors, Don Nelson tried to implement small ball in the early-to-mid 90s with a Chris Webber-Billy Owens-Chris Mullin-Latrell Sprewell-Tim Hardaway line-up. The concept, which was novel at the time, didn't get a chance to prove itself because Webber was traded following his rookie run. The strategy was again employed by Nelson when he took the gig in Dallas but the effectiveness of small ball wasn't fully realized, in its creators image, until 2014-15. The mismatches created by playing the versatile Draymond Green in the middle, especially once his three-point form vastly improved, was good enough to help the Dubs ruin LeBron James' quest to bring Cleveland a title parade.
For 25 years, basketball fans have seen various attempts to make small ball effective, and one could argue that the reason the 2013-14 Spurs extracted sugar sweet revenge on LeBron James' Heat was due in large to Boris Diaw's time at center. However, that (Gregg Popovich) property wasn't nearly as much fun as Steve Kerr's 2014-15 Warriors, thus Green's defensive potency and willingness to do the dirty work helped to make Golden State as likeable as they are watchable.
Like Jackson Pollock, Green's isn't worried about perfecting the process, he's more focused on the emotions stirred up by the outcome — but that doesn't mean his compositions (on the court) haven't caused many critics to concede his skillfulness. Once upon a time, it helped to be Catholic — in the broad-minded sense — when appreciating the beauty of Draymond's artistry. Now? Well, he's widely accepted as both the team's spiritual leader and its cocksure kingpin. Conservative thinking has never been welcomed in the Bay Area and in 2015, the Green Beret played like the evolutionary Dennis Rodman (circa 1990) which became the perfect running mate to Steph Curry's fearless sniper. (More on that in a bit.)
7. Ben Simmons
Bill Simmons (no relation) believes the Australian native is the surest college prospect since Kevin Durant in 2007. That's some seriously high praise but given a survey of the 2016 mock drafts reveals one consensus: Simmons at No. 1. It's no wonder people are buying up stock in the LSU freshman.
On the surface, adulation for Ben Simmons appears every bit the tantamount to "Pistol" Pete Maravich, Chris Jackson (now Mahmoud Abdul-Rauf) and Shaquille O'Neal, all former Louisiana State University prospects turned top lottery picks who captured imaginations during their respective stints in Baton Rouge. Yet a deep dive on the kid suggests the skilled 6-10 forward could be everything Len Bias was supposed to be (if you replace Bias' athleticism with playmaking)… and yet all that pro potential could go unfulfilled (think Derrick Coleman or Joe Smith). What happens tomorrow is unknown but what's certain today is this: no other collegiate hooper has been as talked about in 2015 as young Ben.
Anytime a player is flagged "franchise saviour," NBA fans immediate show interest in hopes their general manager will get lucky at the lottery. Adding to the intrigue is the fact LeBron has given permission for commentators to make early comparisons and so long as Simmons continues to stand tall under the intensifying spotlight, he's well positioned to be for basketball what fellow countryman Liam Hemsworth is to the silver screen.
If NBA honors were handed out like Academy Awards, Russell Westbrook's 2014-15 tour de force would've won him Best Performance by an Actor in a Leading Role. While the other nominees — Anthony Davis, the year's breakout star who's capable of carrying an average feature film; LeBron James, perpetual favorite; Stephen Curry, a surprise lead of a box-office smash with never before seen acting range and James Harden, the year's best villain — were all terrific, it was hard to argue against Russell's scene stealing performance, especially because he turned a troubled script into a genuine NBA thriller.
More hurricane than human, Westbrook somehow turned the Thunder's 3-12 start into a 45-37 finish. He not only paced the League in scoring in the process but ended his campaign ranked second in steals per, fourth in assists and first among guards in rebounding… but none of that mattered to him because OKC missed the postseason. Now that's a hardwired competitor of the highest order.
Away from the timber, the fashion-forward Russ — he's as likely to be seen gracing the cover of Esquire or GQ as often as he does SLAM — released his first Jordan Brand shoe (Westbrook 0), opting for a signature lifestyle release over yet another performance product. Allen Iverson labelled him a "certified killer" but the folks at Mountain Dew, Kings and Jaxs, L.V.M.H./Zenith watches, Subway and True Religion all hope he doesn't do to their brands what he does to defenders. With a dapper style that's straight from the gospel, according to Walt Frazier, Westbrook has become a lightening rod thanks to his fearless ways.
When thinking about the people who made the biggest impact on 2015, Russ ranks just outside the top five for one reason: his Tom Cruise-level dedication (pathologically competitive, driven by perfection) narrowly outweighs his Clint Eastwood coolness. Should that ever flip, there's every chance Russ will be the NBA's brightest star. But as of right now, he lives outside the final five because the names ahead of him either carry more cultural clout, have been granted greater governance by the general electorate or they've stolen the spotlight with a poetic revelation.
5. James Harden
While the majority of bearded bad guys (from Russian Street Fighter Zangief to Globex Corporation owner Hank Scorpio) are fictional, James Harden's basketball villainy is very real. After producing a memorable regular season, one in which No. 13 paced the NBA in Win Shares (16.4), total points scored (2,217) and minutes played (2,981), Harden helped H-Town complete one of the greatest comebacks in playoff history before being voted MVP by his peers at the inaugural Players' Choice Awards.
Additionally, he dished out more assists than LeBron (565 to 511) and led all shooting guards with an average of 7.0 apg. – the only player from his starting position ranked inside the top ten. Yes, he also turned it over a lot (321) for a variety of reasons, some his fault, others not so, but Harden also stole possession back 154 times. Along with teammate Trevor Ariza (registering another 152 swipes), the pair helped to give Houston one of the stingiest perimeter tandems in the pros, even with his matador impersonations.
Thanks to his delicious 2015 showing, the Bearded wonder has joined an elite group of bad guys — Heavyweight boxer James "Clubber" Lang (Rocky III), Krypton warlord General Zod (Superman), Agrabah's royal vizier Jafar (Aladdin), Istari leader Saruman the White (The Lord of the Rings), international terrorist Hans Gruber (Die Hard), Mongo tyrant Ming the Merciless (Flash Gordon), the grandiose "Macho Man" Randy Savage (WWE) and the most dastardly gamer of them all, Billy Mitchell (King of Kong) — and appears set to continue his wicked ways in 2016.
While he remains bad news for defenders, Harden is certainly good for business. It's why adidas offered the creator and shot maker a $200 million deal. A self-styled standout, Harden's alignment with the Triple Stripe places him alongside Kanye West, a move that's sure to enrage some and delight others. If nothing else, Harden has carefully created an NBA persona that's one of his generations most memorable.
4. Kevin Durant
His offseason might've included the release of an eighth signature sneaker in addition to welcoming both Neff and The Players' Tribune to an endorsement portfolio that features 2K Sports, Kind, Nike, Sprint, Sparkling Ice, Sonic and Unilever but all anybody wanted to talk about was possible NBA destinations Kevin Durant could land in 2016. The former MVP grew tired of the chatter and eventually pushed back. Sick of the distortion, KD let the media know he'll be stonewalling any questions on the subject until the time was right for him (because there's a multitude of items that require his full attention prior to any free agency decisions).
In an age when it's all about daily clicks, the Fourth Estate didn't necessarily turn away from KD because of spite but his reluctance to dance their dance made it easier for editors to overlook the Thunder and overload on Golden State. While the Warriors have earned the extra coverage, the Thunder still have two of the five best players in the game and with Durant healthy, their collective confidence grows stronger by the day.
Additionally, Durant made it clear during training camp that he was done talking about his injured foot. As far as he was concerned, the all-clear from his team's medical staff meant he was back to full strength (and it didn't make sense to live in the past). Through 25 appearances, Durant is averaging 27-8-5 — on 52-42-89 shooting splits — with a block and steal per in 36 minutes of action. Those are some impressive numbers and suggest that KD is all the way back– only fewer folks are talking about Kevin Durant now that Curry is on a crusade. But that's okay with KD, he's paid to play, not provide content.
While Paul George's return to the Indiana Pacers was just as important as Durant's, his Eastern Conference counterpart isn't nearly as popular (KD now has roughly 13 million Twitter followers, Paul George just 1.4 million), as revered by their peers (LeBron and Kobe both believe KD is otherworldly) or under the same microscope given the coaching situation or the uncertainty circling his future. Once the most talked about NBA player, the Durant allure has subsided temporarily because of his sullenness combined with refocused efforts on all things Steph but again, Durant is gunning for the one prize he covets over all others: a championship… and he knows from experience, the media is whatever you make of it and right now he's keeping his distance but that has made him more fascinating than ever.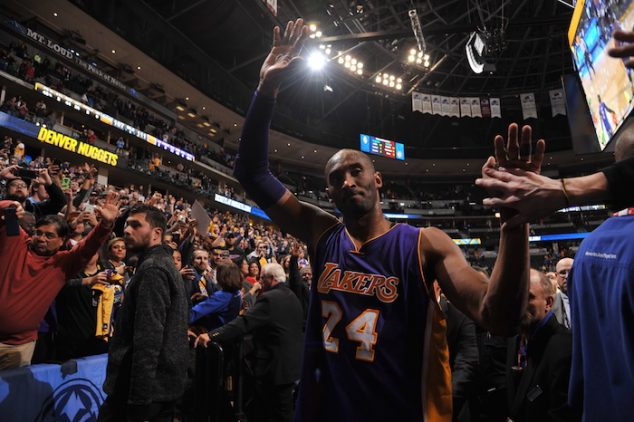 3. Kobe Bryant
Before riding off into the Californian sunset, Kobe Bryant will embark on a season long retirement tour despite not wanting to ever make a fuss about his departure from the game. A cultural icon that will go down as one of the most popular, polarizing and proficient point producers to ever step into the NBA arena, Kobe's a Hall of Fame lock who was much more than a bridge between Michael Jordan and LeBron James.
While Kobe's game has devolved of late — his play in the opening portion of the 2015-16 season resembled Arnold Schwarzenegger's sad attempt to once again travel back in time via the godawful Terminator: Genesys — he's managed to regain some form, an interesting addition to his resume given he hasn't played much basketball over the past couple of years. Thanks to a personally penned poem that was first published on The Players' Tribune, a digital platform that Kobe partly owns, the Black Mamba conceded that he's a superstar player who refuses to go quietly even though his body broke up with basketball long before his heart ever will. Still, as tribute for all he has done (and means) to the NBA over the past 20 years, Kobe will be granted one final All-Star spot and possibly an Olympic team berth too (in 2016).
There'll be no classic Hollywood ending for the NBA's top individual earner ($25,000,000 this season), only a slow, sad march towards the retirement home but before he goes, the ruthless leviathan will travel the land and soak up the NBA experience in a way that he has never allowed himself to before: as living legend.
2. LeBron James
When LeBron James decided it was time to return to Ohio, everyone expected there to be chemistry issues, teething pains (with Head Coach David Blatt's system) and somewhat modest year one objectives. Once their deficiencies were addressed by GM David Griffin, LeBron's cerebral stratum took care of bringing the Cavaliers up to speed, which meant they could jump head first into the 2015 postseason pool.
Playoff injuries to both Kevin Love and Kyrie Irving soured the summer fun but it wasn't until Andre Iguodala, Draymond Green and Harrison Barnes started circling LeBron that everyone got that sinking feeling. Forced to swallow his fourth career Finals loss (from six appearances) LeBron was so valiant in defeat that his showing actually added to his legacy — it also didn't hurt that his one-man army act resulted in averages of 35.8 ppg, 13.3 rpg and 8.8 apg during what turned out to be his fifth consecutive trophy round invitation.
For the year, Forbes had the King as the sixth highest earner — $65 million — and the N.B.A.'s top pitchman (when combining athlete salary with endorsement offerings). Then seemingly out of nowhere, James signed a new lifetime deal with Nike, the first such deal of its kind in the Swoosh's storied history. While figures weren't disclosed, the partnership could be worth as much as $1 billion given the power of LeBron, the success of his signature sneaker line over recent years, his cache in pop-culture, the value/structure of Kevin Durant's recent deal and his philanthropic desires. Basketball remains Nike's most successful division and after Steph Curry slipped through their fingers, one can safely assume the decision makers in Beaverton were keen to have LeBron on side for life… and given how fruitful their arrangement with Michael Jordan continues to be, you can bet King James wants to build an empire all his own, one that's all about the kid from Akron.
Like there was ever any doubt.
The fact that Steph Curry, not Kevin Durant, Anthony Davis or any other preordained talent, managed to created a movement that disrupted everyone's hopes, plans and preferences (while fending off every challenger) is as impressive as it is inconceivable.
In 2015, Dell's son didn't just trump the likes of LeBron James on multiple fronts (2015 Finals, most popular), he showed the history books/conventional wisdom that a jump shooting team can claim the title (so long as their powered by a pair of marksmen that reside on the Steve Nash and Ray Allen end of the spectrum).
Just the fourth basketball player — following Larry Bird, Michael Jordan and LeBron James — to be named Male Athlete of the Year by the Associated Press, Steph was recognized by the news organization editors and directors because of the way he elevated the expectations for all future perimeter players whenever efficiency or long distance production is evaluated.
As Jalen Rose recently noted how "the best player in the NBA usually is also physically opposing" but with Steph "we see him on a national stage be a son, a dad, a husband, a father, a brother." That softening, harmful to any athlete who builds a name solely on their masculinity, has made Curry more endearing — a relatable David who contrasts the NBA's vast collection of Goliath's. But it's a lie. Curry didn't reach the pinnacle of his sport by remaining normal and yet, it's because of his size (6-3) and that reliance on a seemingly obtainable skill-set that Curry has connected with fans in a way that most never even dream possible. As a result, demand for his pre-game warm-up routine has changed NBA arena policy while his traveling band of ballers has garnered record television ratings. He plays golf with the (44th) President, has the best selling jersey in multiple countries, and best of all, Curry is now lending his name/time to advocacy.
Prior to 2015, Curry had a lone All-Star appearance and Playoff series win next to his name. Then rookie coach Steve Kerr set him free. Not only did Curry collect the most All-Star votes while guiding the Warriors to the 10th best regular season record ever (67 wins), he was catalyst for the franchise's first title in 40 years. Along the way, he won over hearts and minds leaving the media with no other choice but to reward Steph with the 2015 MVP trophy. That made him just the sixth Point Guard, following Bob Cousy, Oscar Robertson, Earvin Johnson, Steve Nash and Derrick Rose, to receive the decoration.
And yet, Curry did it all on a below-market contract extension. To his credit, he never complained. While Steph may currently be the NBA's 60th (!) highest earner — collecting less than Enes Kanter ($16,407,500), Roy Hibbert ($15,592,216) and DeMarre Carroll ($13,600,000), among others — his popularity has seen a range of brands come calling. From 2KGames to ESPN; from Muscle Milk to Sony; from Unilever to Under Armour, Curry has quickly become one of the most bankable names in sport. It's why in mid-2015 UA trademarked the saying "Slay Your Next Giant" shortly before they extend Curry's contract until 2024.
He's far from done but what Curry accomplished in 2015 makes him the Ultimate Warrior.
—
Brad Graham is a freelance graphic designer/basketball writer who moonlights as the co-host of the Full Court Report podcast (new episodes every Monday and Thursday). Follow him on Twitter: @BackpackBaller. Images via Getty.