All-Star Weekend is a rare chance for NBA fans to interact up close with players and entertainers. It's a weekend-long marathon that extends far beyond the official League-sanctioned events. Which is why thousands descend on the host city at the midway point of each season, to bask in three or four days worth of close encounters. It makes for a melange unlike many other basketball experiences.
Cam'ron knows this as well as anyone.
"There's so much going on outside of the game: parties, people traveling from different cities, you get to meet girls, girls meet the guys—it's a bunch of different activities. You might run into some celebrities," he told SLAM on Saturday at "Classics in the Courtyard," a pop-up hosted by Reebok and Footaction on New Orleans' world-famous Bourbon Street, "so I just think the culture outside of all the All-Star activity is really big, and attracts a lot of people."
The Dipset rapper is a veteran of All-Star Weekend now, but there was a time early in his career when he was too busy grinding to partake in the festivities. In 1998, with the All-Star Game in his backyard at Madison Square Garden, the Harlem native—and former serious hooper in his own right—was missing in action.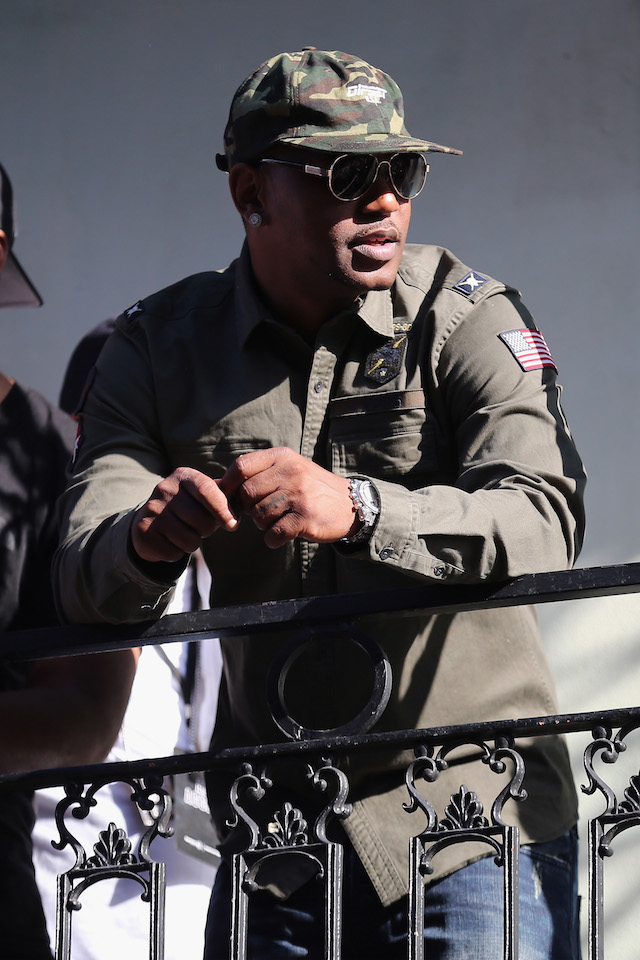 "My album came out or was coming out and I had to go on a promotional tour. I was so mad I missed it. I was pissed the fuck off," he said. "But I went to the one in Philly [in '02] and I had a ball. That was the one that I really got to enjoy as being my first All-Star Game.
"To be honest, I only went to the game in Philly, so I don't really see the players. I see all the rappers, and all the girlfriends, and all the hoes and pimps and crazy shit. To be honest, I never really see anything crazy a basketball player did, because I never really go to the games. I went to the Dunk Contest a couple times, but I don't really get to see the players too much. I could tell you a bunch of shit that happened outside of the game—girls walking down the street naked, or when Uncle Luke was out, 25 girls twerking on top of a car outside the arena—a bunch of wild shit happened outside of the game, but I don't really remember any basketball players doing anything crazy."
That doesn't mean Killa Cam has never been caught in a precarious situation of his own during All-Star Weekend. [Haven't we all? —Ed.]
"I had a friend with one leg, and he was with us one year and we was at a party, and he wanted to fight everybody. Like, he was really drunk and he wanted to beef with people. We were like, Damn we might have to whoop somebody's ass. He's real self conscious about [his leg], so I remember getting in a lot of arguments at different places that weekend. And we was like, Yo, you gotta relax a little bit. But that scenario always sticks out to me. Other stuff, you know now that I got a girlfriend, I can't really talk about what stands out the most most," Cam said with a laugh.
Of course, Cam's relationship with the NBA hasn't always been great. Back in 2003, he lashed out when the League prevented him from joining Mariah Carey on stage for the All-Star Game halftime show in Atlanta. "I feel robbed," he said at the time. Looking back, he's glad that social media outlets like Twitter and Instagram Live didn't exist that year, and he says he'd gladly perform if the NBA ever reached out again.
"Absolutely, I'd be down, 100 percent. I was more angry that Mariah was performing the 'Oh Boy' song that she got from me, and I wasn't invited. So, I was rebellious and mad and did a bunch of 'F David Stern' posts. But that's water under the bridge. It's 14 years later, and of course if they asked me to perform, I would."
Fittingly, Killa performed "Oh Boy," among other classics, minutes later for the crowd on Bourbon Street.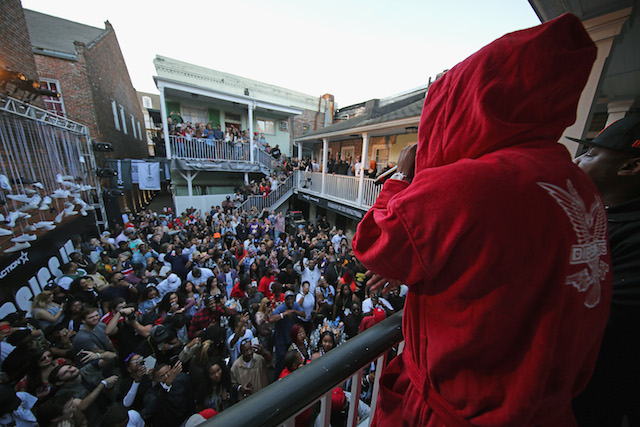 —
Photos courtesy of Reebok