The clock strikes a quarter to 7 p.m. local time when he emerges from his very first team meal as a member of the Memphis Grizzlies. With training camp kicking off tomorrow morning, Chandler Parsons has a lot on his mind—basketball and beyond.
"You know, trying to paint walls, change the floors, furnish it all," says Parsons, who is heading into camp while staying at a downtown hotel for another two weeks as he puts the final touches on his soon-to-be suburban home. "It's a whole process. On top of dealing with that, there's finishing rehab, team meetings and film. It's a lot and it gets stressful. But I got good people on it."
Despite having only arrived in Memphis a little over a week before we speak, the vibes Parsons says he's felt in his short time in town have been enough to give him a much-needed positive outlook after spending his summer in Los Angeles recovering from season-ending surgery for a second consecutive year.
"It's an exciting time," says Parsons. "I think change is always good. It's a fresh start. I've been here 10 days total and you can just tell these fans are so passionate. They're so welcoming. They're legitimately the nicest people I've ever met. They're so excited about this season—there's excitement everywhere you go downtown."
Parsons, who made his season debut on Sunday in Portland and scored 9 points in Memphis' one-point win over the Nuggets last night, experienced his share of highs and lows through his first five seasons in the NBA. Selected by the Houston Rockets with the 38th overall pick in the second round of the 2011 NBA Draft, the 6-10 small forward came into the League with a high level of uncertainty surrounding his future. Not only because the odds of a second-rounder sticking around and making a career in the NBA weren't on his side, but also because the NBA lockout meant no actual basketball was being played.
Fresh off an SEC Player of the Year season when he led the Florida Gators to the Elite Eight in the 2011 NCAA Tournament, the Casselberry, FL, native opted to begin his professional career in France while the NBA players' union and owners worked on a new CBA. It was a short stint in which he participated in just three games and averaged 10 points, 6 rebounds and 4 assists. But even after the NBPA and the League reached an agreement in late November and training camp started on December 9, Parsons was still waiting to sign a contract—because the Rockets were exploring free-agency options and also because FIBA needed to provide clearance after his time in the French league.
Nine days into training camp, a deal materialized that finally allowed Parsons to join the team at practice. In retrospect, the lockout, and the rushed free-agency period that came of it, was a blessing in disguise, at least according to Grizzlies associate head coach JB Bickerstaff, who at the time was an assistant with the Rockets.
"There were trades that were supposed to happen [and] there were free-agent signings that we were going to try to make," recalls Bickerstaff. "It ended up working out where he did come back [from France] and we didn't sign the free agents. And so he was thrown into the fire. And in the fire, he stole minutes and then stole the job, basically."
A second-round pick who arrived late to camp, Parsons leapt into the starting lineup by the seventh game of his rookie season. He hasn't looked back since.
As a rookie, Parsons proved he could score in the open floor, pull up from distance, attack off the dribble and share the ball effectively—a prototype wing of modern day hoops, if you will—and it earned him NBA All-Rookie Second-Team honors. By the following year, he was averaging over 15 points and 5 rebounds a night. He upped his numbers to 16.6 points, 5.5 rebounds and 4.0 assists by his third season.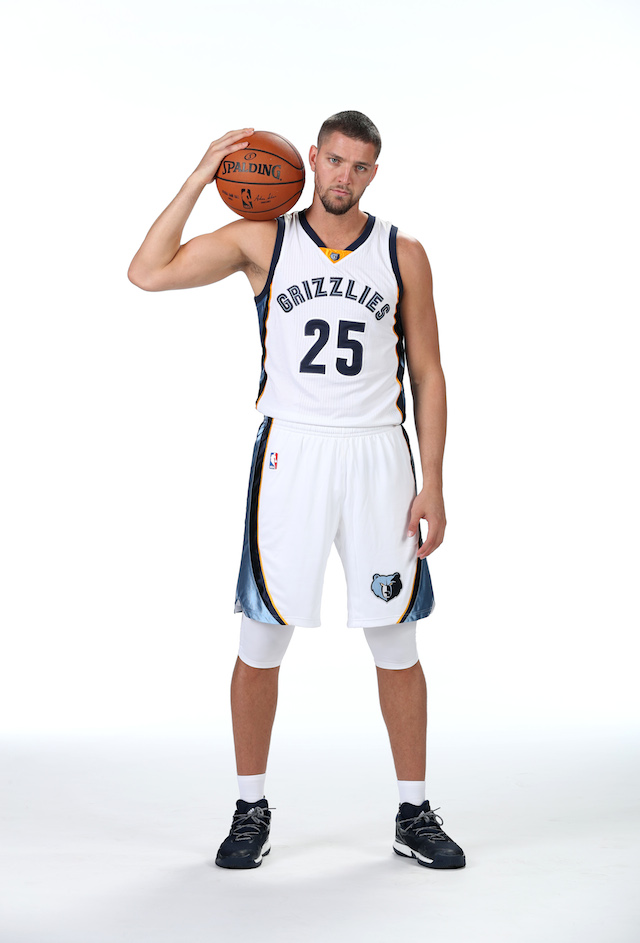 "They took me with their third pick—they took Marcus Morris and Donatas Motiejunas in the first round," recalls Parsons of that Rockets' rookie class. "But coach [Kevin] McHale just believed in me enough to give me that opportunity and not send me down to the D-League. To then basically starting me after the team got off to a slow start—I think it was a huge step for me, knowing I belonged and knowing he believed in me. I've been a starter ever since."
While his talent and skill set have certainly played a huge role, there's a lot to be said about Parsons' competitiveness and confidence, both of which Bickerstaff experienced first hand when the two met in the spring of 2011.
"The first interaction I had with him was in a draft workout in Minnesota," says Bickerstaff, who was working as an assistant coach for the Timberwolves before moving to the Rockets' bench that summer. "In the workout, there was another player that played the same position as Chandler and that was supposed to be ranked higher than him. Chandler came up to me—he didn't actually know me from anyone—and asked me to put the matchup so that he could go up against this other player that was supposedly a better player than him, so that everyone that was watching the workout could see that he was better than him. And Chandler, in the workout, proved to be better."
Parsons became a restricted free agent in the summer of 2014, and the Rockets ultimately decided not to match an offer sheet from the Dallas Mavericks. But his two years in Texas would be riddled with unfortunate circumstances.
His first season was cut short after he suffered a microfracture injury in his right knee in early April. He missed the rest of the regular season, and though he tried to suit up in the Playoffs, it turned out he'd need an arthroscopic surgery to address the cartilage injury and then a long rehab process. As if that wasn't enough, last season was cut short once again, this time in March due to season-ending surgery to address a torn meniscus in the same knee.
"Going through a nine-month rehab process where I learned how to walk again after the microfracture to then playing the best I've ever played in my career for three months to now having to miss the Playoffs again for the second year was probably the toughest thing I ever had to go through as a player," recalls Parsons, who last year produced career-highs in overall field goal percentage (49.2 percent) as well as from behind the arc (41.4 percent). "After going through that grind, working extremely hard to get back to being an even better basketball player than I was before—[the torn meniscus] was obviously devastating."
And then there was also the fact that he had the option to become an unrestricted free agent this past summer for the first time in his career.
"So then it was—is it career ending? Is it not career ending? And is this going to affect my contract this summer?" That's what was going through his head this spring, he says. "So just having to deal with that and letting the team down and not being part of the Playoffs—worrying about the contract, worrying if I could ever be the same player again—all of that hit me at the same time.
"I think going through these struggles have made me appreciate the grind more," he continues. "It has made me appreciate the work more and it's going to make me appreciate this year because of all the time and dedication I put into working my way back."
In the end, the unfortunate events of the past two seasons didn't seem to have much of an effect on his value and interest this summer when he opted out and became a free agent—evident in the four-year max-deal contract he ultimately received from the Grizzlies (an offer the Portland Trail Blazers reportedly also put on the table).
In Memphis, he joins a veteran core group made up of Mike Conley, Marc Gasol, Zach Randolph and Tony Allen, and he strengthens a Grizzlies team that—despite a slow start (4-4)—is already known as one of the most disciplined in the League.
"I think he's a perfect complement to the core of this team," says Bickerstaff. "You first have to look at the job those guys have done. They have a long track record of success. There's a need for the skill set that Chandler has because Chandler doesn't have to dominate the ball to be effective. And I think that's what this team is—a bunch of unselfish superstars. And Chandler fits in that mold. He's a guy that can bolster without interfering or stepping on toes because naturally that is not his game."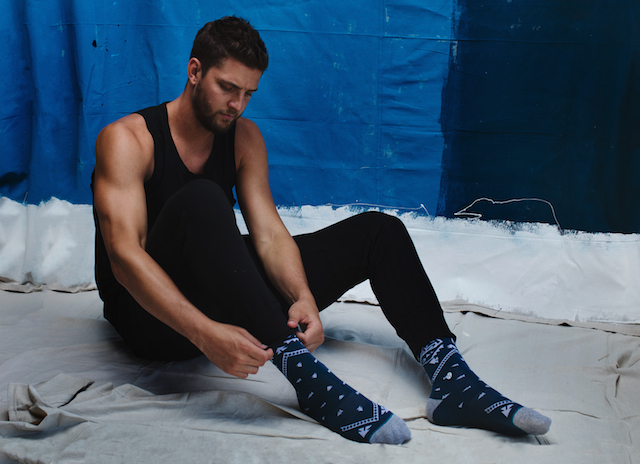 CP's against-the-odds success story has translated into a plethora of off-the-court opportunities for the swingman, who turned 28 on the eve of the 2016 season opener. He's become known as one of the best-dressed players in the League, and brands have taken notice. In 2014, he partnered with Stance to create his own signature line of socks.
"I think you can rock whatever you want to rock as long as you're confident," says Chandler of his fashion mantra. "I'm very hands-on when it comes to pressing the buttons for the socks line. I was very involved in the process, emailing back and forth with the guys, doing different designs and colorways for Stance. It's just something I enjoy. It's fun and just another hobby of mine."
Heading into training camp, Parsons was already back on the hardwood, running and taking jumpers, although he hadn't been cleared to play 5-on-5 yet. And while he aimed to be ready to go by opening night, he wasn't rushing it. He understands why he's in Memphis and the long-term plans of the franchise.
"Basically, what it came down to—me being a priority for them and basically [new head coach David] Fizdale explaining how he's used the wings that he's had, like Joe Johnson in Atlanta and LeBron and D-Wade in Miami. He sees me in a similar-type role as those guys, which is obviously flattering. I'm ready for that challenge."
—
Photos: Getty, Stance
126