Every photo shoot we ever do makes me nervous. Even after there have been emails, phone calls and texts confirming a shoot, I like to say the shoot isn't "happening" until I see the photographer snapping pics of the subject, or, if I'm not there in person, someone sends me a pic of the shoot happening. Too many things can go wrong, you know? So just imagine my anxiety about a photo shoot featuring two All-Stars and the hottest rapper in the world.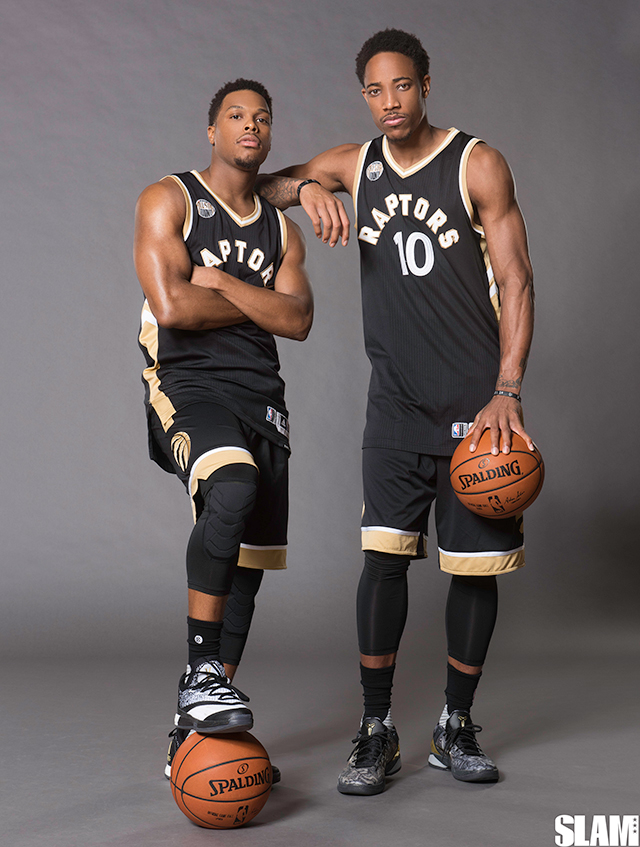 Well, sure enough, the text came. It was this pic, in fact. Right from Adam Figman, our Senior Editor, who almost singlehandedly made this whole thing happen (he can share credit for the idea with Dave Schnur, but everything after that was all Figs). It was a Friday night. Adam was at the Raptors' new training facility. Photographer Atiba Jefferson was there. Kyle Lowry was there. DeMar DeRozan was there. And then, suddenly, Drake was there. And one of the most unique shoots in SLAM history was underway.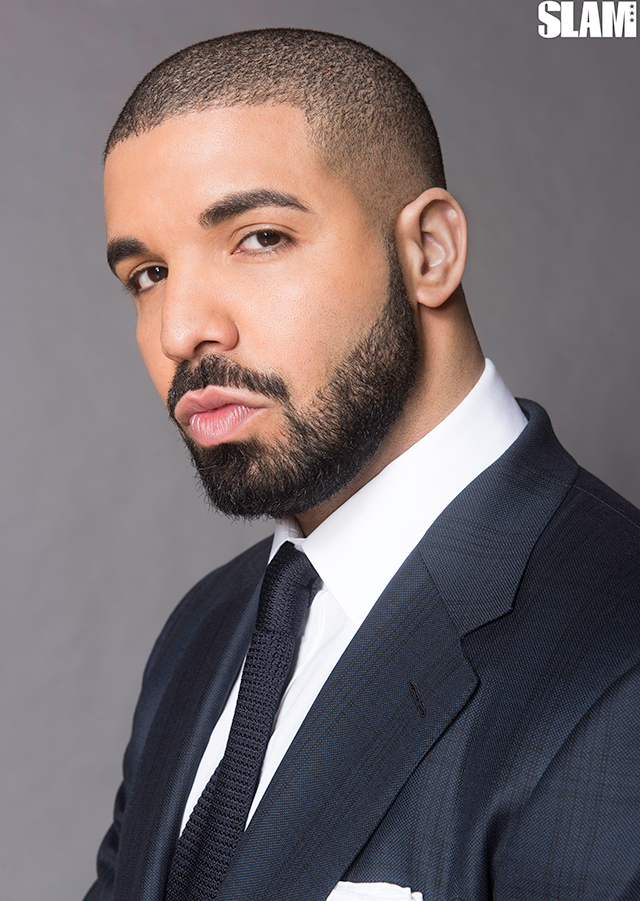 And why this cover? Why now? If it was as simple as SLAM being the "hip-hop basketball magazine," a description bestowed on us for years by outsiders (if not us), we would have put a rapper on the cover years ago. It had to be the right rapper, which Drake, with his millions of fans, upcoming album and official role as the Raptors Global Ambassador, is. And it had to be the right players, which Kyle and DeMar, fresh off their All-Star spots and still hungry for their first SLAM cover, certainly are. And the right timing. With the upstart Raptors poised to go on the franchise's deepest Playoff run ever, our Playoff Issue certainly fit that bill. Hope you guys agree.
SLAM 198 hits newsstands next week. Read the issue's cover story here!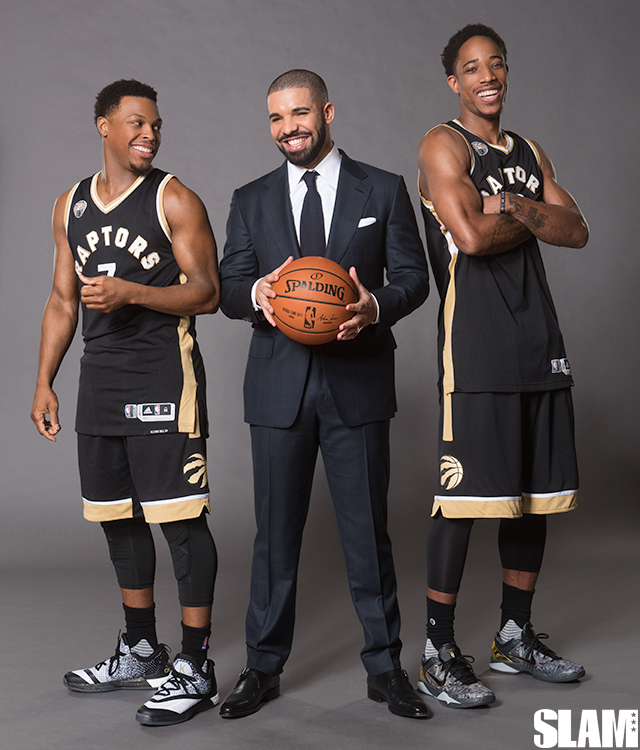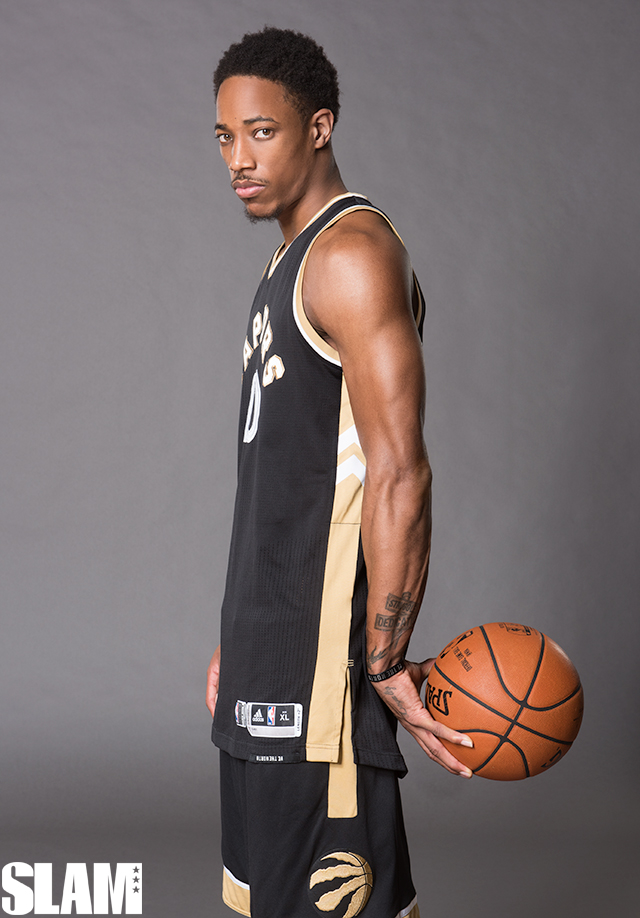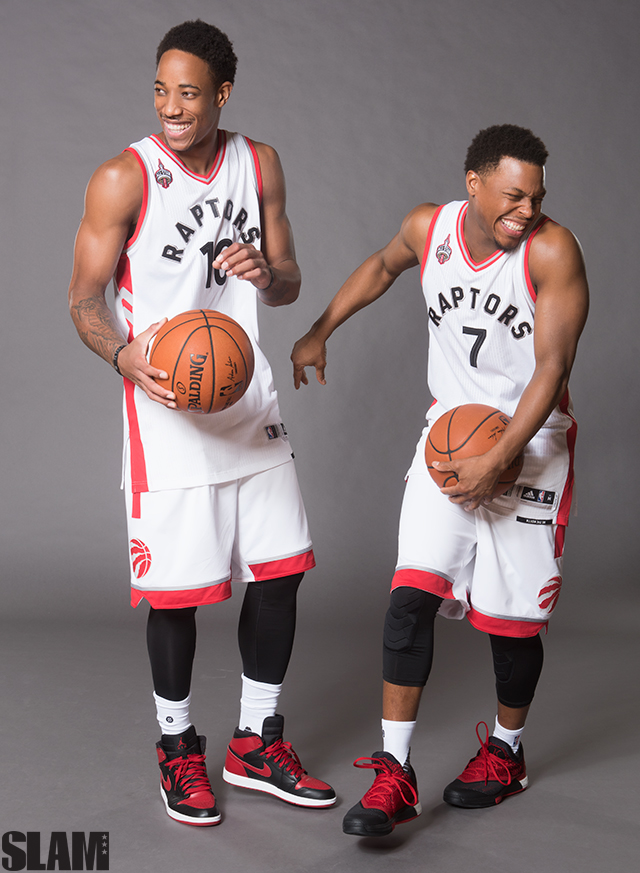 Photography by Atiba Jefferson