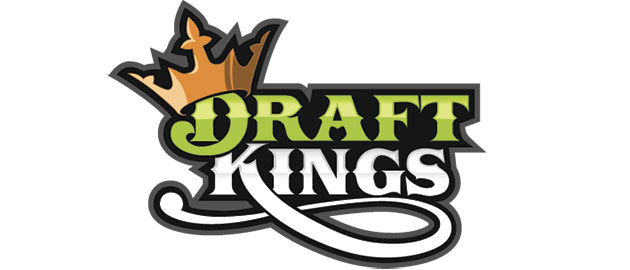 This column is powered by DraftKings, the leader in daily fantasy sports. Sign up for today's daily contests for a chance to win cash prizes.
More than any year in recent history, the 2015 NBA trade deadline has had a greater impact on individual roles throughout the League. This impact will ripple through statistics and box scores, and could throw a wrench in your fantasy leagues as the playoffs near. Which players came out on top thanks to this deal, and who's going to suffer?
Goran Dragic – Miami Heat
Dragic is the obvious benefactor at the trade deadline, as he gets to reassume point guard duties, which were essentially stripped of him after an All-Star caliber campaign in 2013-14. The Dragon slots in nicely next to Dwyane Wade, Chris Bosh (assuming he plays again this season), Hassan Whiteside and Luol Deng in the Heat starting lineup. You can expect an immediate boost in both points and assists since Dragic will control the ball. The trade puts the Heat back into playoff contention, and Dragic himself back into elite fantasy territory. He should now approach 7 assists per game.
Reggie Jackson – Detroit Pistons
Jackson now gets to prove his value as the uncontested starter at the point guard position. Owners who held onto Jackson despite his bench role will now see major dividends. Jackson's averages of 20 points, 8 assists, 5 boards and 1.3 steals with Westbrook out of the lineup are not a terrible baseline to project from, but it depends on how coach Stan Van Gundy deploys him and how quickly he can develop chemistry with future All-Stars Greg Monroe and Andre Drummond. The move also puts the Pistons into a much better position for a run at an Eastern Conference playoff position.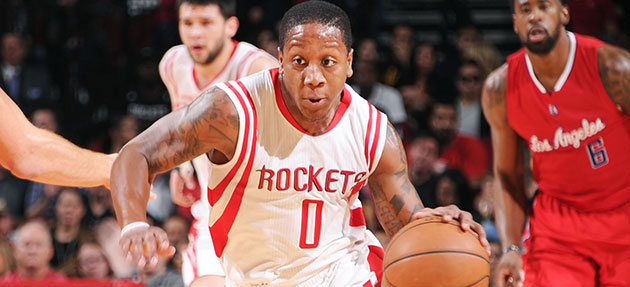 Isaiah Canaan – Philadelphia 76ers
Canaan could potentially go from the D-League in January to a starting position at point guard for the hapless Sixers. Philadelphia's decision to part ways with Michael Carter-Williams is an interesting one to say the least, and it could pay major dividends for the injured Tony Wroten next season. For now, Canaan seems like the only choice to start at point guard, which could make him a useful piece for fantasy owners. Then again, the Sixers have been doing a lot of interesting things the last few years.
Michael Carter-Williams – Milwaukee Bucks
MCW will be thrown into the playoff fire after playing for nothing since coming into the League. Bucks coach Jason Kidd is the perfect coach for the versatile young point guard, and we could see an even new level of play. Brandon Knight's departure means there's plenty of scoring to go around, and MCW now has a far better roster around him, meaning he'll play within the flow of a much more successful offense (albeit a slower one). Don't be surprised to see a better field-goal percentage and slightly more scoring for MCW from here on out, and while his rebounds will probably drop from the impressive 6 per game, it's possible the 7 assists per game number goes up, if Kidd has anything to say about it. His future is bright.
Brandon Knight – Phoenix Suns
The Suns parted with two of their point guards in Dragic and Isaiah Thomas, which should enable Brandon Knight to slide in nicely next to the explosive Eric Bledsoe. Don't expect any big changes statistically from Knight, though he might possess the ball slightly less next to Eric Bledsoe compared to in Milwaukee.
Eric Bledsoe – Phoenix Suns
It's ironic that Bledsoe is now the last man standing in Phoenix, after all the trade speculation prior to him signing to stay with the Suns. Bledsoe benefits from the trade deadline melee, and while 17.2 points, 5.9 assists and 5.2 rebounds, and 1.7 steals is a hard line to improve, don't be surprised to see Bledsoe up his scoring to 20 points per game.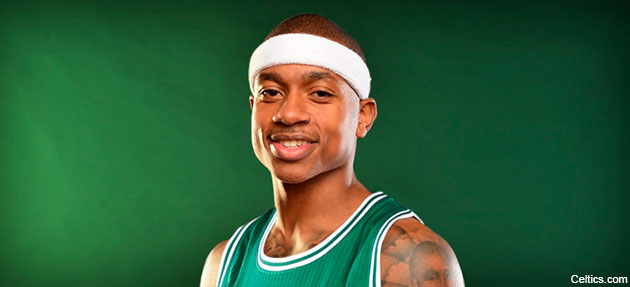 Isaiah Thomas – Boston Celtics
Thomas has averaged only 25.7 minutes per game this year, so there is a major opportunity for a statistical increase across the board. The Celtics have no reason not to play Thomas 30-35 minutes per game, similar to his role last season with the Sacramento. Remember, he averaged 20 points, 6 assists and 1.3 steals with the Kings in 2013-14, so Isaiah's fantasy owners are about to see a major boost. Don't undersell this new opportunity.
Kevin Garnett – Minnesota Timberwolves
It just feels right, and his numbers might see a slight uptick compared to his recent Brooklyn Nets output, but Garnett's role isn't going to increase enough to make him statistically relevant. Just an interesting tidbit: The last time Garnett donned a Timberwolves uniform in 2007, he averaged 22.4 points, 12.8 rebounds, 4.1 assists and 1.7 blocks per game.
DJ Augustin – Oklahoma City Thunder
Augustin's going to see a much smaller role with the Thunder than he had been seeing with the Pistons since Brandon Jennings went down. Unfortunately for his fantasy owners, Augustin is no longer worth owning in nearly every format imaginable, barring an unforeseen injury to Russell Westbrook.
KJ McDaniels – Houston Rockets
McDaniels had been a decent bench option in certain fantasy leagues, but his trade to the Rockets makes him useless from a fantasy perspective, though the Rockets will definitely benefit from his bench presence. It's going to be interesting to see where McDaniels ends up next season, as he has definitely proved his usefulness.
Arron Afflalo – Portland Trail Blazers
Unfortunately for Affalo's fantasy owners, there was no player hurt worse statistically at the trade deadline. Afflalo had free reign in Denver and was averaging 33 minutes per game, which simply isn't going to happen with the Blazers. You can expect Afflalo's scoring average with the Blazers to sit around 10-12 points per game, so his impact from a fantasy perspective is going to be limited thanks to his lack of output in other categories even with big minutes. His roster spot on your fantasy team might be better suited for somebody with more upside from here on out.
Dan Hanna is SLAM's weekly fantasy basketball columnist and a life-long Bulls fan. Follow him on Twitter @i_am_danhan. For advice on your fantasy team, post questions in the comments section.