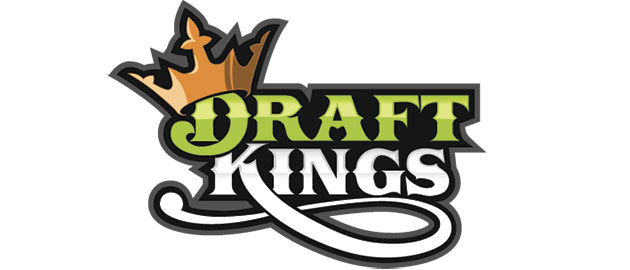 This column is powered by DraftKings, the leader in daily fantasy sports. Sign up for a chance to win $70,000 in prizes with a $5,000 first place prize.
The Chicago Bulls' Nikola Mirotic doesn't get the minutes that other rookies on  bad teams are handed on a silver platter. Thanks to the presence of All-Stars Pau Gasol and Joakim Noah and veteran Taj Gibson, Mirotic has been worked into the rotation more slowly. This has actually been an ideal situation—allowing Mirotic to develop his skills in practice as much as in games. Most young players on bad teams are thrown into the fire.
It's not that Andrew Wiggins and Nerlens Noel aren't candidates for the award. Realistically, Wiggins is actually the most likely to receive the Rookie of the Year award because his Minnesota Timberwolves have given him starter's minutes. But those who vote for the award should take a look at the overall impact on the game in addition to pure scoring output.
Sure, Wiggins is averaging the most points per game in his rookie class, sitting at nearly 16 points per game on the season. And yes, he's even shown improvement, averaging 17.6 points on 45 percent from the field since the All-Star break. But this has come in 36 minutes per game, which wouldn't be a negative in most situations, but should make a difference when it comes to rookie awards. Rookies don't choose which team they play for, and can only make an impact in the minutes they are given.
In the month of March, finally receiving minutes, Mirotic has averaged 31.4 minutes per game, still far less than Wiggins' minutes average. In those 31 minutes, he has averaged 21 points, 8.2 rebounds and 1.3 blocks per game. All-Star numbers. It's too long of a stretch to disregard, especially considering that Mirotic wasn't given those minutes earlier in the season. These peripherals should matter when it comes to rookies. Who is having the most impact for his team? Who has passed the eye test the best? Who has improved the most over the course of the season? Who has played the best in the minutes they have been given?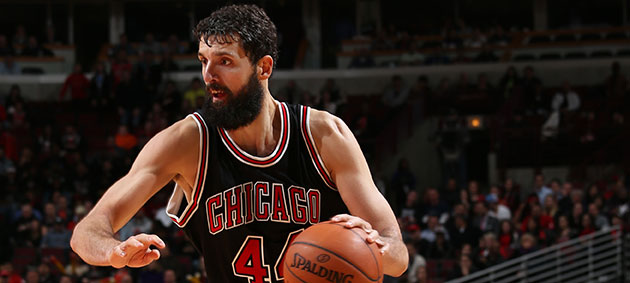 These are rookies we are talking about, and more thought should go into the award due to the fluid nature of a rookie's game in general, and the uniquity of each team/player relationship. Fantasy owners wouldn't be wise to choose Wiggins over Mirotic moving forward. They also shouldn't pick him over Noel just because he's a scorer.
Wiggins, despite a good season, should not get the award just because he has put up the most points over the most minutes. Wiggins has not played to the level that Mirotic has played, pure and simple. He has been the most consistent rookie, but it's not like fantasy owners have been yelling from the rooftops in praise of his one-trick-pony stat lines. It's not a consistent rookie of the year award. While Mirotic's season averages will probably finish around 10-11 points and 5-6 rebounds per game, his impact has been far greater. Fantasy owners wouldn't go with many power forwards over Mirotic at this point, and it's not because his beard is rivaled only by James Harden. It's a long NBA season, after all, and there are developments over the course of that time.
If Mirotic isn't the most impactful rookie of the fantasy season, then the Sixers' Noel is still a better choice than Wiggins, especially as the fantasy playoffs have neared. Since the All-Star break, Noel is averaging 2.5 blocks and 2.4 steals, to go along with 12.9 points and 9.8 rebounds in just 32 minutes per game. That's nasty. Noel has certainly had an up-and-down season, but he has improved as the season has gone on and has been by far the best defender in the rookie class. Both Noel and Mirotic are going to explode to a new level next season, and will likely be undervalued in drafts next year, if only slightly.
From a fantasy perspective, Mirotic has been playing at an All-Star level since he's been getting more court action, and has carried the Bulls' offense in the absence of All-Star Jimmy Butler and former MVP Derrick Rose. There are few power forwards in fantasy land that have been as dominant as Mirotic has been, which has made him one of the best second-half pickups for those that snagged him off the waiver wire mid-season in redraft leagues.
As the fantasy playoffs near, it's clear which rookie is the most desired player. Even as Gibson, Butler and Rose return to injury, Mirotic has carved himself out a big role, taking advantage of the opportunities that have come his way. In Butler's first game back from injury on March 23, Nikola still dropped in 28 points and 8 rebounds, so he should continue to be a hot start in all leagues. Mirotic's hot streak has also come at a time when the fantasy playoffs have either started or are about to start. In daily leagues, Mirotic has been one of the most valuable plays around. And in keeper leagues, it doesn't get much better than Mirotic in any format you look at. From a defensive standpoint, a similar thing could be said about Noel.
If you look at a simple per-36 minute comparison of the players, the rookie of the year conversation ends rather quickly. Per 36, Mirotic is averaging 17.7 points, 9.1 rebounds, 2.2 assists, 1.3 blocks, 1.1 steals and 5 free throws made per game. Noel is averaging 11.1 points, 2.2 blocks, 2.1 steals, 1.9 assists and 9.2 rebounds. Wiggins is averaging 15.8 points, 4.3 rebounds, 1.8 assists, 1.1 steals and 3.4 free throws, the "worst" numbers of the three.
To be fair, Wiggins shouldn't be penalized for putting up stats on a bad team, but under the context of Mirotic (and even Noel) not receiving equal minutes, he should. NBA experts seem resigned to the idea that Wiggins has to win the award. This seems like a superficial choice. Down the stretch, it's easy to see who the fantasy rookie of the year is, and the statistics support Mirotic for the real award as well—if you look at the right ones.
Quick Bits: Injury Updates
It's still a mystery whether or not Paul George will return, but Larry Bird seems to be in favor and George is close to being ready to go. He could play a bigger role in the final two weeks than people realize if he returns. Derrick Rose is close to taking contact in practice, which would mean a return is imminent. If he's on the waiver wire in your league, don't be afraid to pick him up if you have a spot, as he should return to form immediately based on the nature of the meniscus surgery. Dwight Howard has been out for a while, but it seems as though he will finally be back this week. He's said that he feels better than he has all season which could bode well for his owners.
Kevin Durant isn't going to have an impact on any more fantasy teams this year, though there is an outside chance he returns at some point in the Playoffs. The problem is that the Thunder are lined up to face the Warriors in the first round, and Durant might not be ready by then. Anthony Davis has been in and out of the lineup on occasion this season, but he has played at an MVP level when he has played. You can only cross your fingers and hope he stays in the lineup if he's on your fantasy roster. The Wolves' Nikola Pekovic looks like he might finally be done for the season, after a short stretch of decent statistical output. Hopefully he returns stronger next season.
Dan Hanna is SLAM's weekly fantasy basketball columnist and a life-long Bulls fan. Follow him on Twitter @i_am_danhan. For advice on your fantasy team, post questions in the comments section.
Images via Getty