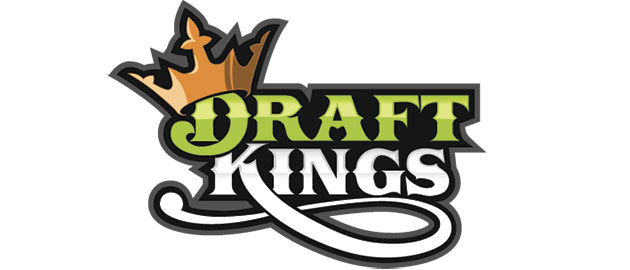 This column is powered by DraftKings, the leader in daily fantasy sports. Sign up for today's daily contests for a chance to win cash prizes.
The 2015 NBA All-Star rosters are set, and all of the players headed to New York for the game have played a huge role for their fantasy owners. Fantasy hoops, however, is a different animal compared to the real game settled on the hardwood.
Box scores and individual performances matter more than team wins or losses, and there are plenty of players who deserve to be recognized for their top-level performance in fantasy land, even if they won't be playing in New York City this weekend.
DeAndre Jordan
Jordan has evolved into a truly dominant force for the Clippers, and an elite force for his fantasy squads. His 13.8 rebounds per game average leads the entire NBA, and his 2.35 blocks per game is second to only The Brow himself, Anthony Davis. He has an improbable three 20 point, 20 rebound performances in the month of February alone. In leagues where it matters, his free throw percentage can definitely be a hindrance, but he makes up for it with a dunk and put back heavy 72% from the field. He has exceeded all expectations by fantasy owners and is one of the most exciting players to watch, and maybe he will have a chance to make the squad when father time finally catches up to Tim Duncan and Dirk Nowitzki.
Ty Lawson
With 10.1 assists per game, Lawson now leads the NBA in that category. If that's not enough for you, how about his 17 points per game on 45 percent shooting? Lawson is quietly putting up elite guard numbers, and if the Nuggets were a better team he would probably be recognized as such with a trip to the All-star game in New York. As it is, Lawson owners know the kind of production he gives them on a night to night basis, and any early injury concerns surrounding Lawson have vanished into thin air.
Zach Randolph
Randolph is an animal, there is no getting around it. He missed some time due to an injury, but when he returned he wasted no time making a huge impact on the court with twelve straight double-doubles. He's currently averaging his second highest rebound total in his career, with 12 per game. His 16.8 points per game on nearly 50 percent from the field may not be a personal best, but he always gives Memphis consistent scoring when it's needed. Along with All-star Marc Gasol, the Grizzlies have one of the best front courts in the entire NBA, and it's one that you rarely hear abrupt. They rely on grittiness, hard work, and consistency as opposed to flashy alley-oops (no offense, Lob City). It's amazing that Randolph was once so criticized for both his on and off the court antics in his Rip City days, and it's a shame that he wasn't tabbed as a replacement in the All-star game this year after a couple players went down with injury. For fantasy owners though, he has nevertheless been everything that he was expected to be, if not more.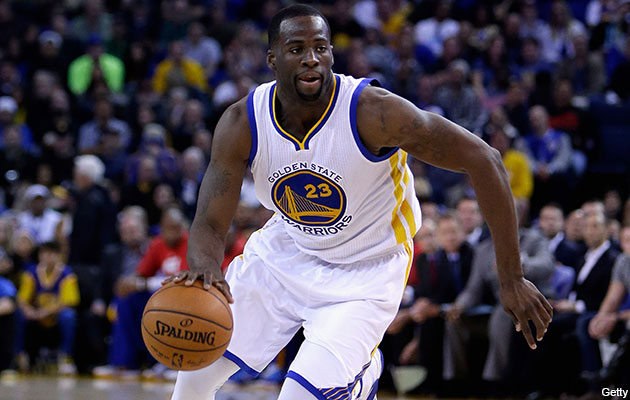 Draymond Green
Everybody loves Draymond. Originally tabbed as nothing more than a fill in for David Lee early in the season, Green has evolved into a great fantasy talent. His numbers have slipped slightly since both David Lee and Andrew Bogut have gotten healthy, which was to be expected, but Green deserves the recognition for being a major reason that the Warriors have gotten off to such a hot start. In many fantasy formats, he can't be seen as less than a top 25-30 talent, thanks to his ability to stuff the stat sheet. Considering where he was likely drafted, he has been one of the best surprises of the year for fantasy owners. Overall he sits at 11 points, 8.3 boards, 1.4 blocks, 1.6 steals, 1.4 threes, and 3.6 assists per game on 43 percent from the field. He's just not a fill in anymore, and while he might never see a real All-star game, he is an integral piece for the Warriors (and fantasy owners) in their title search.
Rudy Gobert
His minutes overall are low on the season, but Gobert has been the quieter, less talked about, Western Conference version of Hassan Whiteside this season. The Eiffel Tower (get it? because he's from France?) is going to be one of the best centers in fantasy next year and for the remainder of this season, especially if teammate Enes Kanter gets traded or benched. Gobert averaged 3.1 blocks per game in January when given 27 minutes per game, along with 9 points, 9 boards, 63 percent from the field, and 62 percent from the free-throw line. Assuming he continues to receive increased minutes, it's time to recognize Gobert for what he is becoming – an elite fantasy center.
Monta Ellis
Ellis has been the model of consistency from a fantasy perspective in recent years. While he has never gotten the recognition in the form of an All-star nomination, Rick Carlisle recently stated, "I think Monta Ellis is the most deserving based on how he continues to elevate his game." While it may be true defensively, from a statistical perspective that really isn't true. With averages of 19.8 points, 4.5 assists, 1,9 steals, and 45 percent shooting, Ellis is as dominant a fantasy force as ever, even with assists being slightly down compared to the last five seasons. He is a huge reason for the Mavs continued dominance as a team in the stacked Western Conference and fantasy owners have to be extremely happy with his consistent output.
Gordon Hayward
With averages of 19.7 points, 5 rebounds, 4.3 assists and 1.4 rebounds per game, Hayward is the unquestioned leader of the Utah Jazz. He is also putting up a much improved 46% from the field, along with 39 percent from downtown and 81 percent from the free-throw line. No, he doesn't get talked about much, but fantasy owners know that he is a top 25 option and is going to be for a long time moving forward. After his down year last season, it's been great to see him reemerge and play up to the new expectations of his recently signed max-level contract.
Eric Bledsoe
The one time Clippers' back up to Chris Paul, Bledsoe is finally overcoming injuries and/or a lack of playing time and putting it all together for the Phoenix Suns. His 17.2 points, 5.9 assists, 5.2 rebounds, and 1.7 steals per game have to be pleasing to fantasy owners, but probably not as pleasing as the 53 games played stat. It seems that Bledsoe has finally emerged for good, and he's quietly been one of the better guards in all fantasy formats.
Dan Hanna is SLAM's weekly fantasy basketball columnist and a life-long Bulls fan. Follow him on Twitter @i_am_danhan. For advice on your fantasy team, post questions in the comments section.