Thaddeus Young was traded to the Indiana Pacers last week, but before the deal went down the big man from Memphis chopped it up with SLAM for our 200th issue.
The former SLAM High School Diarist talked to us about giving up football for basketball, his memories of keeping a diary for us and much more. Peep the interview below and pick up #SLAM200 if you haven't done so already!–Ed.
SLAM: Is it true you fell in love with football first?
Thaddeus Young: I always had a basketball, but I was a two-sport guy back then and I was actually better in football. I didn't play organized basketball until I was 12 years old.
SLAM: What made you switch?
TY: I broke my collarbone playing football.
SLAM: Talk about your early basketball journey.
TY: My first AAU team was called the Memphis Golden Eagles, and I didn't play that much because I wasn't very good. I wasn't always the guy that was picked first. As time went on, I worked on my game, and I got better. I would go out and play against my dad, and he wouldn't let me beat him. I kept working, until one day it eventually happened later on when I was 14—and I dunked on him. That was one of my first dunks. I ran in the house and told my mom. He stopped playing against me after that.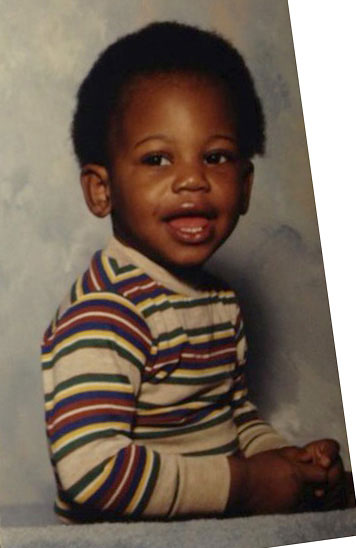 SLAM: How'd you keep your focus in Memphis?
TY: It definitely was a sacrifice, especially when I figured out that I could have a chance to become an NBA player. My dream basically was to get into college, get my degree, and get a job. But I started figuring things out and things started to click. The biggest benefit for me was that I had people around me to push me and I got better everyday.
SLAM: You kept the SLAM high school diary for us. What does the mag mean to you?
TY: I was playing well in AAU and SLAM was really big in grassroots basketball. I was a potential All-American and growing up I would always go and buy SLAM. Before we had all these apps, and before you could download the magazine—which I still do—I would always tell my mom that we had to go to the store and buy SLAM. I always wanted to see who they were talking about and who was next. I also loved SLAM because of the sneakers. When they asked me to be the Diarist, that was a huge honor for me going into my senior year. I still have the first issue I appeared in [SLAM 91]. It's at my house in Memphis.
SLAM: Why did you choose Georgia Tech?
TY: I had a crazy senior year. We lost in the state championship, but I had already committed to Georgia Tech in November. I knew things were going to be crazy because I committed to a school that wasn't Memphis. I would play at Memphis, go to their practices, I knew all the players, and some of my AAU teammates were going there. They had a good group of guys. I just felt that I needed to get away from the city. I explored my options because I wanted to be able to grow as a player. If I stayed home, I don't think I would have been able to focus like I needed to. My lifelong dream was to get to the NBA, so I felt it was time for me to go. No love lost, I still workout at the University of Memphis.
SLAM: You're not only a successful player, but you're branching into investments now, right?
TY: Yes. I have done a lot in real estate, and now I'm working with the Claim It! app, which is free app where you can receive a text message, watch a short ad and then go get free stuff. It's the time in my career when I need to think about this sort of stuff.
—
Anthony Gilbert is a contributor to SLAM. Follow him @axgilbert.
Photo courtesy of Thaddeus Young.