FOE (Family Over Everything) defended their title against Cancer Who? in the title game of the Danny Rumph Classic on Monday.
Everyone from Allen Iverson and Jahlil Beats to Brett Brown and Joel Embiid came out to watch special guest James Harden battle local legend Malik Alvin.
"For me, to come here and to feel the vibe of this gym, in a basketball city like Philadelphia…I mean it's just a good night," Brown said. "The thing that has surprised me, is that these guys get after it defensively. There's more defense played in this game than there is in the (NBA) All-Star game, and it's highly competitive, and the crowd appreciates it. It's a good night."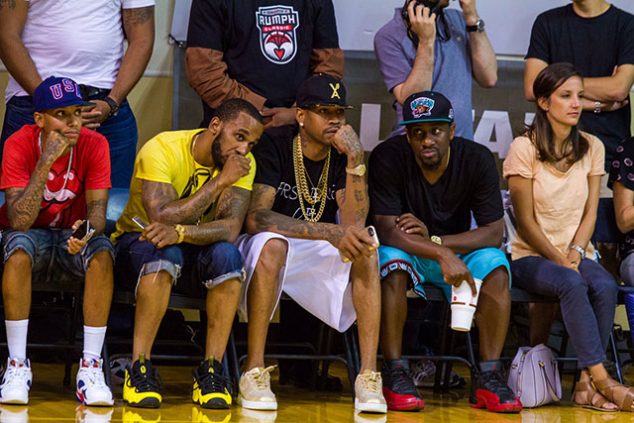 The Mallery Recreation Center, now the Daniel E. Rumph II Recreation Center, is at the focal point of the games. Rumph died of a heart condition while playing basketball there in 2005. Since then, his friends have created the league to raise awareness and revenue to get life saving equipment such as defibrillators installed in schools, gyms and rec centers.
Mike Morak has helped to curate the league and legacy for his late friend. He offered great insight and enthusiasm.
"It's a big group effort to be able to do something like this, and to be able to build it to this magnitude on a yearly basis," Morak said. "Danny's mom is the biggest driver for me. To see her smile, and having fun, and to see people wearing things with his name on it, is something that at the end of the day.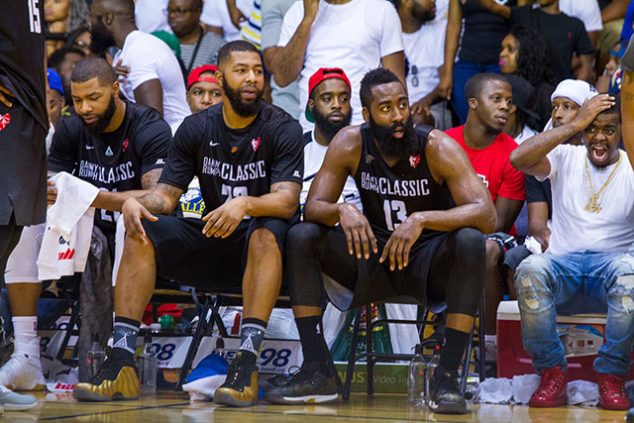 "I can sit back and appreciate that because in this city there are so many lives lost every year," Morak continued. "And after 11 years, people still remember who he is. They are asking how did he pass away and that supports what the foundation wants to do, which is to build awareness, and to make a difference to save lives in the future."
Photos courtesy of Kenny St. George
224