On June 8, Urban Word NYC honored John Starks and the Knicks organization during the spoken word not-for-profit's annual benefit held at the historic Manny Cantor Center on the Lower East Side.
Starks, along with Knicks community relations director Artie Bayes and fan development vice president Dan Gladstone, were recognized for their ongoing collaboration with Urban Word in cultivating sustainable educational programs and college scholarship's for students throughout the city's five boroughs.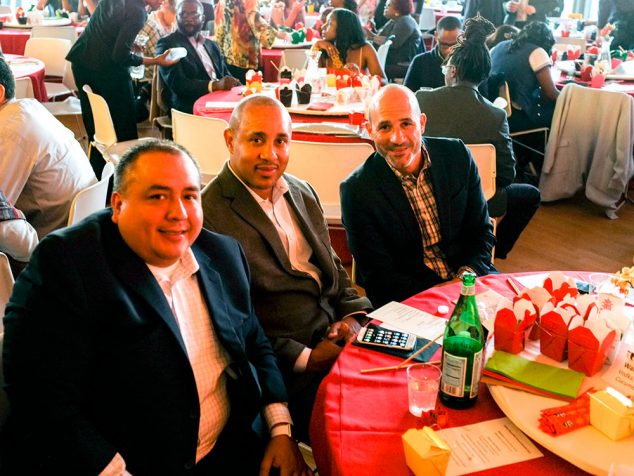 For more on the Knicks/Urban Word partnership read about the "Dream Big, Speak Out" program.
Photos by Joseph Zollo