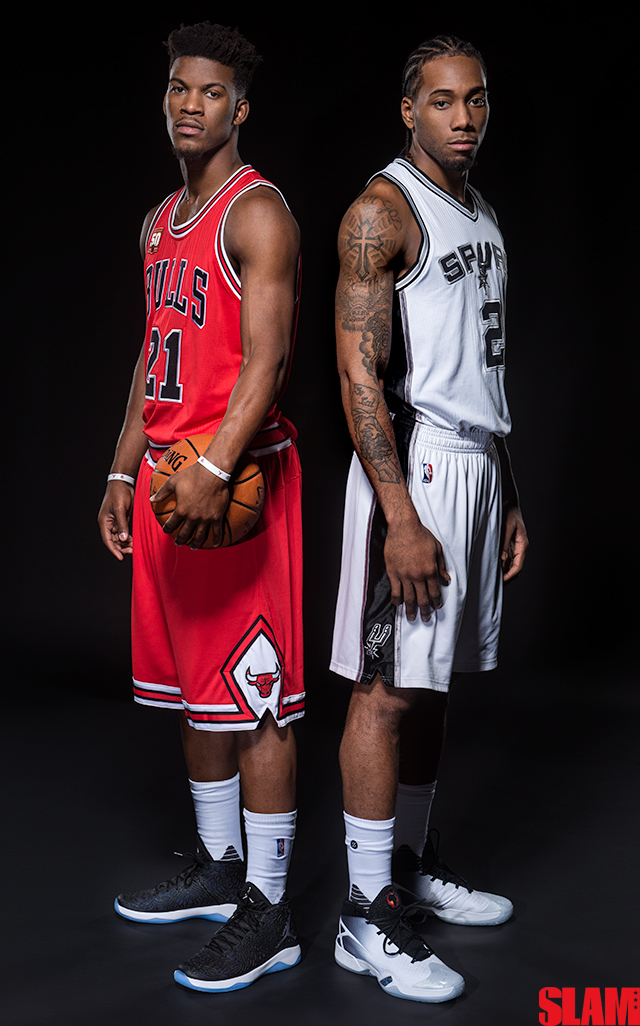 In my many years attending All-Star Weekend for SLAM, I've seen and been a part of many memorable moments. Executing a cover shoot smack dab in the middle of it had never been one of them, though. And the shoots we did in Toronto were no run-of-the-mill cover shoots, either. It was two guys, from two different conferences. One of 'em injured, the other one about as into media obligations as his legendarily laconic teammate, Tim Duncan.
And yet, we got it done. Mixed-up schedules? Sub-zero temperatures outside? Barely warmer temps inside (we shot inches above the ice in the "old" Maple Leaf Gardens)? Well, when you've got Atiba Jefferson running point on the camera side of things and the Jordan Brand and Taylor Strategy crews running point on the talent side of things, we can make magic happen. Obviously the cooperation of two very gracious All-Stars, Jimmy Butler and Kawhi Leonard (together above, but separate in their respective SLAM covers below), was essential, too. The result is two great-looking covers, and two great-reading stories, featuring two young, improving players who excel at both ends of the floor and hold the keys to success for their respective (and iconic) franchises.
All-Star for us is usually about meetings, interviews, parties, slam dunks, slammed drunks and more taxi rides than we take in an entire year in Manhattan. This year we threw a cover shoot into the middle of everything and crossed our fingers everything would work out. And did it ever.
Major, right?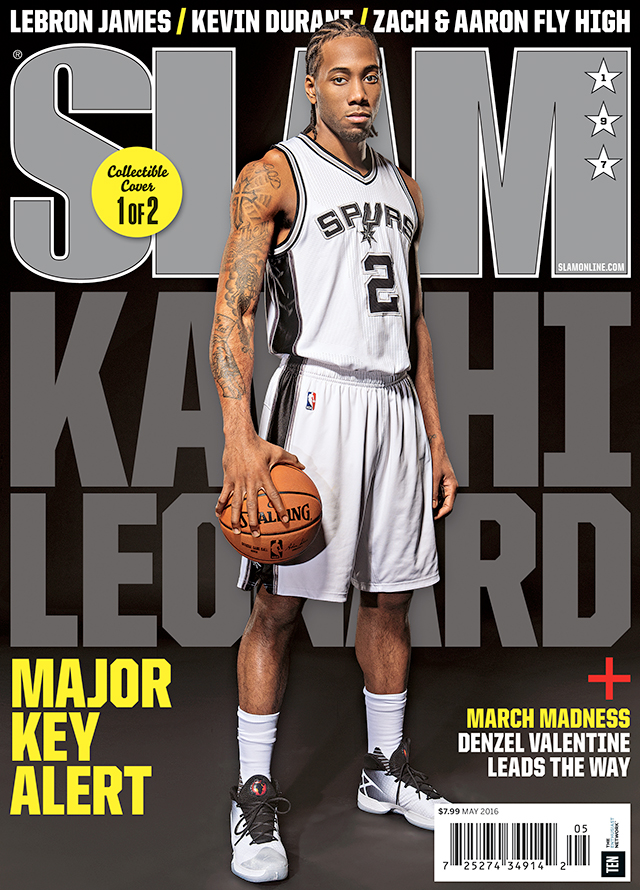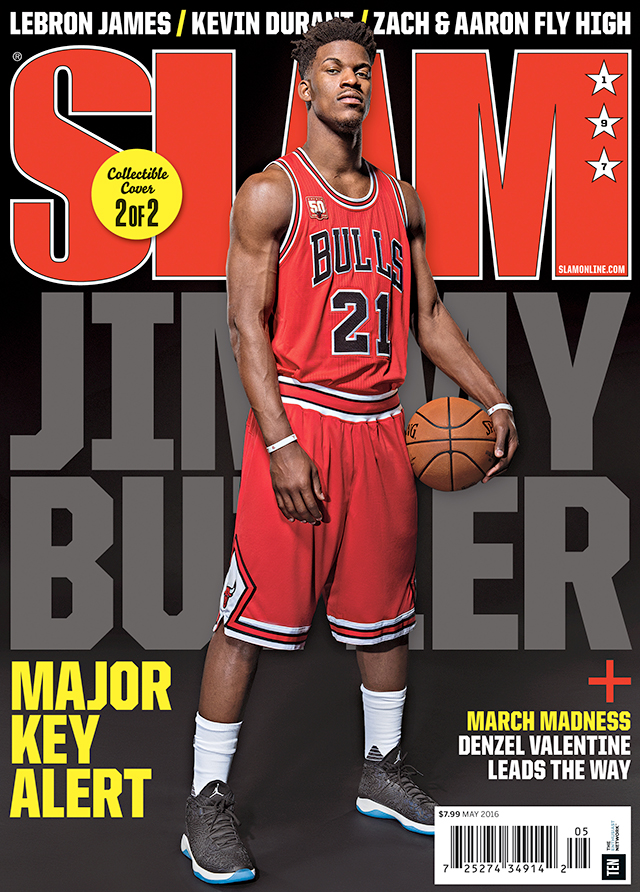 467