Kevin Knox, the ninth overall pick in the 2018 draft, pulled up to Soho last week for an event with Subway.
After the Knicks rookie got to taste the new Chipotle Cheesesteak sandwich, we caught up with him to discuss all things NYC, video games, fashion, goals for the upcoming season and more.
—
SLAM: When people say you're the future of the Knicks, how does that make you feel?
Kevin Knox: Pretty good. It's just a great opportunity for me to be here in New York and play for the Knicks. It's a great organization, so I'm really looking forward to the season.
SLAM: What's been the biggest adjustment to life in New York?
KK: Probably just the culture, the people here, the way the traffic works, streets, and all that stuff.
SLAM: How've you been dealing with the traffic?
KK: Yeah, it's kind of bad [laughs]. You gotta figure out the times when you can go out to the city and the times you got to avoid it because of the traffic. So I just got to get used to all that stuff.
SLAM: Do you like to shop?
KK: Yeah, I'm a big fashion guy. I love to go shop, look at different clothes. There's no better place than here in New York. They got all the top stores, all the top brands, so it's probably one of the big things that I'm looking forward to.
SLAM: One of my favorite things about the city is the number of thrift stores there are. You a big thrift store guy?
KK: Not really. I kind of like high-end designer stuff, but if I come across something that's really nice and I really like, even though it's not really designer, I'll usually get it.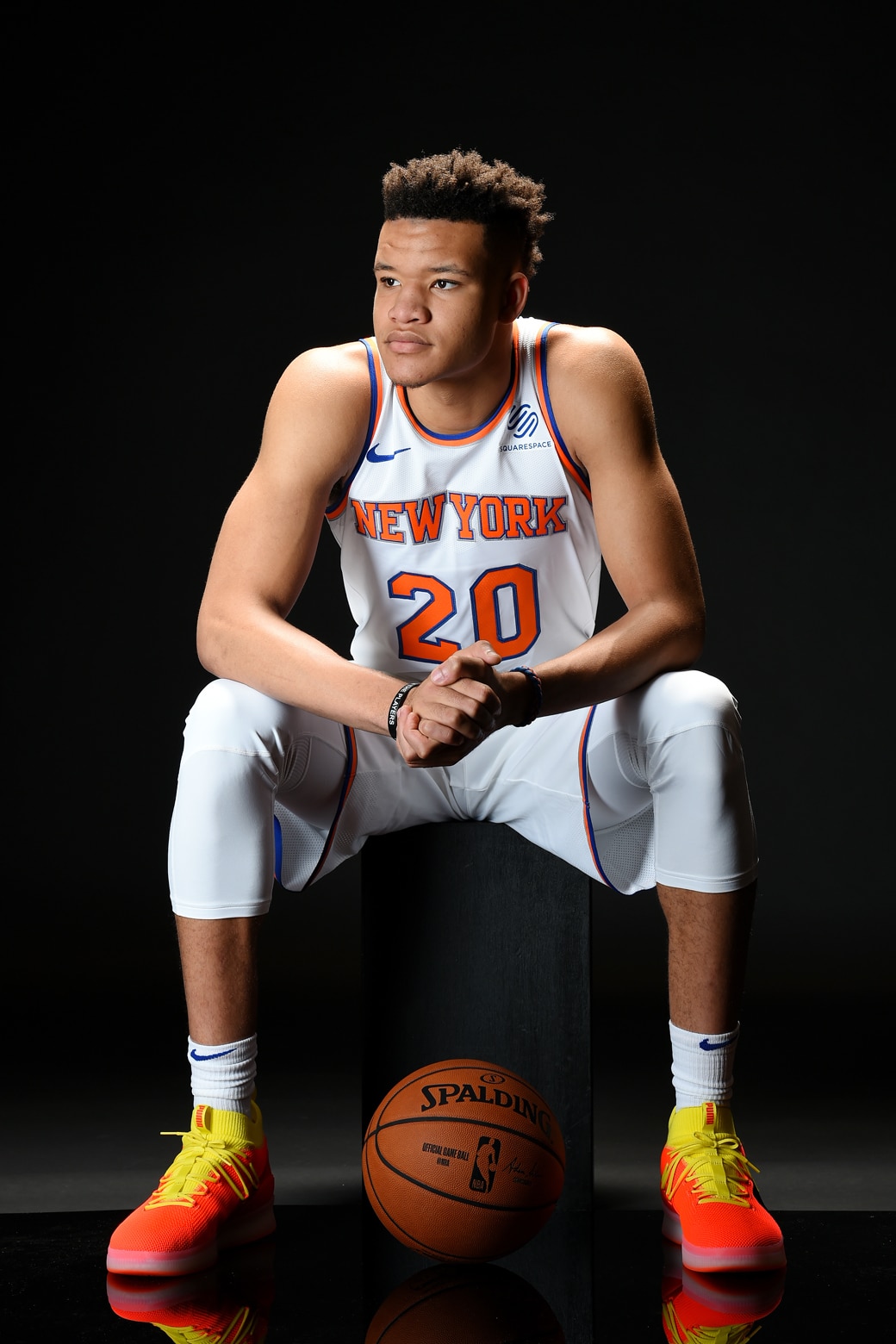 SLAM: Can you talk about the deal you signed with PUMA and what you're looking forward to about it?
KK: Yeah, it's their first year back in basketball. They got a lot of good off the court stuff that people are familiar with. They just want to start [transitioning back to basketball]. So they got me, Marvin Bagley, DeAndre Ayton, Terry Rozier, Rudy Gay. They found a lot of great guys to start that up. So I just felt like it was another great opportunity for me to be able to help them bring basketball back. A great opportunity for myself and PUMA. They're going to help me market myself really well out here in New York.
SLAM: Are you cool with those other PUMA guys?
KK: I'm mad chill with all of them. Pretty much all the players in the [rookie] class. Off the court, we're cool, we play video games, I talk to them all the time. You come in between those lines, its a little bit different.
SLAM: Speaking of video games, I hear you're a big Fortnite guy.
KK: Yeah, I'm kind of nice. I took a break, though, to hop on the 2K wave. But I used to play Fortnite a lot, like almost everyday. I was pretty good at it, but I took a little break to get my "my player" up.
SLAM: What's your archetype?
KK: I made a sharp shooting playmaker.
SLAM: Is that your archetype or just the one you made?
KK: That's the one I made. I'm gonna make another player, try some different archetypes out. But that's my main one.
SLAM: What's your actual archetype in real life?
KK: I feel like probably a playmaking slasher. Being able to get to the rim, dunk, different types of finishes.
SLAM: You can shoot it, though. 
KK: That's the playmaking stuff. Being able to step out and shoot some threes. I didn't want to say sharp shooter, because I don't necessarily feel like I'm just a shooter. I'm a scorer. I can score at all three levels. So playmaking slasher or something like that is good.
SLAM: How would you describe your game to someone who hasn't seen you play?
KK: I'm very versatile. I think I can play 1 through 4. Here with the Knicks, coaches are going to have me play pretty much everywhere to be able to showcase my abilities to handle the ball, pick and roll, shoot threes, midrange, create paths to make plays for other teammates, stuff like that. Defensively, being able to guard 1 through 4. My size, my length, and my ability to move, I feel like that's going to help me out.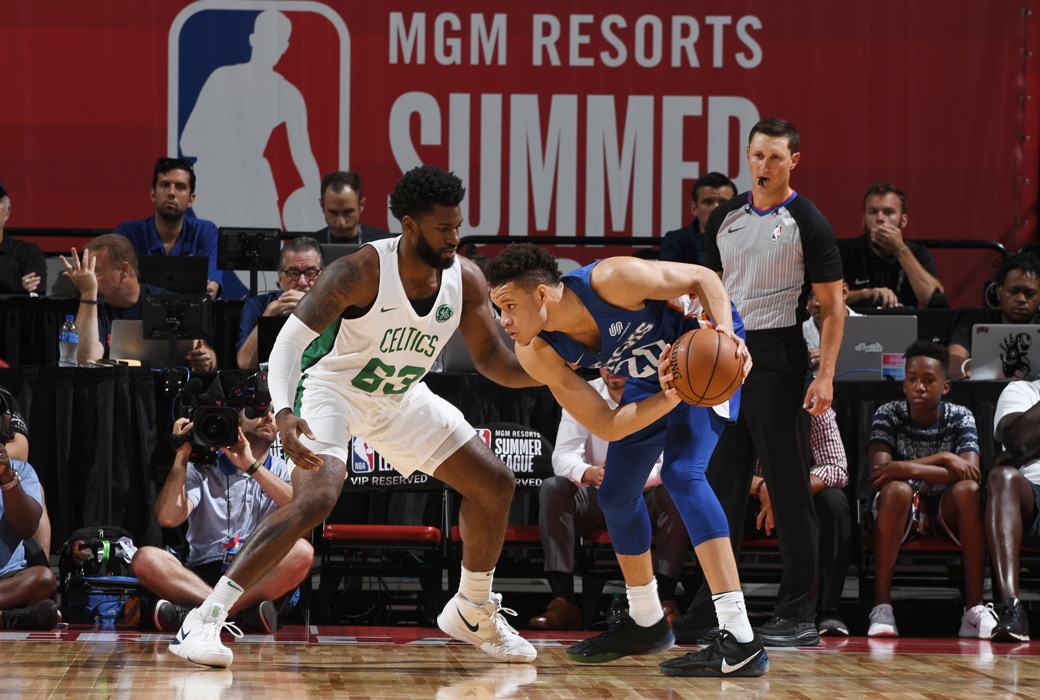 SLAM: Have you seen the videos of LeBron James running plays in 2K?
KK: Yeah, I saw that.
SLAM: Do you use 2K as a tool like that?
KK: Nah, not really. When I'm playing 2K, I'm playing to win by 20. You got some guys that run plays all the time. But me, I just like that fast paced — trying to get 100 points a game — shoot threes.
SLAM: How have you been preparing to face off against elite talent every night?
KK: As a rookie, you got to watch a lot of film on guys. Mentally, you try to go in it with the mindset that you're going to be able to attack and get stops on the defensive end. You can't have that scared type mindset. You have to have that attack mode type mindset, especially against the guys that are elite. That's the mindset that they're going to have against you because you're just a rookie. You have to have the right mentality going into the games.
SLAM: And what are your goals for your rookie season? 
KK: I just want to win as many games as possible. I feel like that's something New York hasn't really done in a while. So I feel like if I can do that in New York, that's going to be huge for the city, huge for the team. Free agency next year, that can help us out with that, too. So that's my number one priority right now — to win games and just get better throughout the year.
—
Joseph Sherman is a Social Media Editor at SLAM. Follow him on Instagram and Twitter.
Photos via Getty.