In the game of chess, a pawn is the weakest piece on the board and has the least value. As of Friday morning, that's what Brooklyn' Net's guard Kyrie Irving subliminally called the media.
After Irving and the Nets were fined $25,000 by the league for failing to speak with the media during media week, Irving took to Instagram to express his views on the media and getting fined. He stated that he does "not talk to pawns" and his "attention is worth more."
It's a bold statement, one that former Cleveland Cavaliers teammate Kevin Love disagrees with: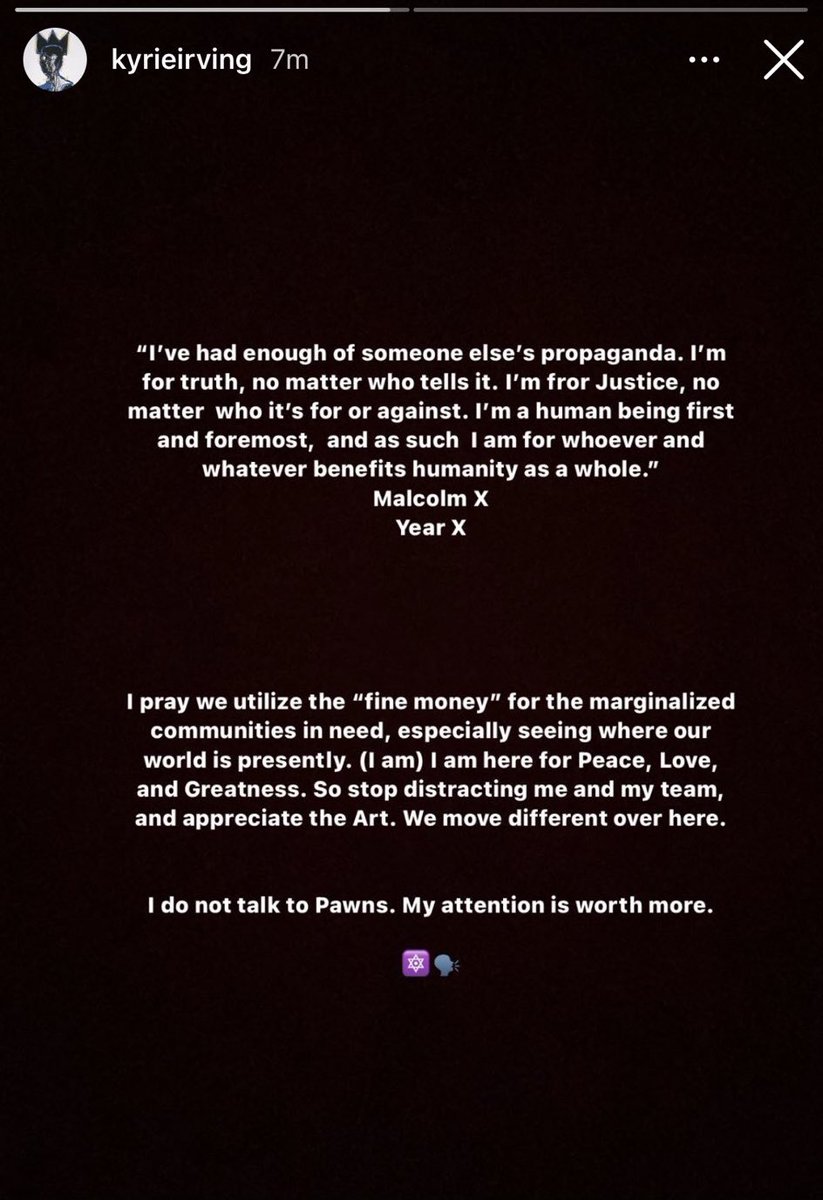 "Calling anybody a pawn is a sure sign of disrespect," Love said, per Spencer Davies of Basketball news. "I'm not a divisive person."
Love and Irving spent a few years together on the Cavs, where they won a a championship with former teammate LeBron James back in 2016.
Although Love has respect and understanding for Irving, he was very clear that he had opposing views in regards to handling the media:
"I understand where Kyrie is coming from in trying to better a number of people's lives, but I'm just not a divisive person, so that's where I stand on that," Love said. "I love Kyrie. I know he's changed, (don't know) what's going on, but again I'm just not a divisive person. I believe everybody has a part to play, so long as the intent's there and it comes from a good place."