Twenty years is a long time. In media years, it might as well be 2,000. Over the past two decades, we've witnessed so many outlets—magazines, websites, television stations, social channels and god knows what else—come and go that just sticking around feels like a gift in itself. But of course, we don't want to just stick around. We want to win.
Your favorite sneaker companies, naturally, want the same. Lord knows the industry has evolved a whoooole bunch over the last 20 years, and watching and covering that has been a ton of fun. (I can't really vouch for much before 2010, but I can't imagine it wasn't just as fun back in the day as it is today.) So with this issue, our 20th annual edition of KICKS, we figured we'd dedicate a fat chunk of space to our 20 favorite on-court shoes—those that made a splash, and those that stood the test of time. To celebrate those wins.
That part was an easy decision. Of course we'd use our 20th anniversary issue to pay homage to the ground we stand on. What we did with the cover(s) (pictured below), though, not so simple. But hey, creating a basketball sneaker that goes down as one of the 20 best over the course of 20 years deserves some recognition, and what better recognition than its own cover of the Sneaker Bible?
So! Twenty covers. I will never forget the looks on the faces of our Creative Director Alexis Cook and Managing Editor Susan Price Thomas when I presented the idea, but not only did they agree to help make it happen—they killed it, tracking down 20 high-resolution, cover-worthy images of the shoes (thanks to Dan Fulton and Nick DePaula for the alley-oops) and designing 20 dope covers for a single magazine, which is either a record or something very close to it. Covers 1 and 2 (Jordan and Iverson) will be available on all newsstands, and over the next couple of weeks, we'll be hosting a give-away on our social channels and website that'll allow you the opportunity to win a package that includes every cover of this issue. In the meantime, enjoy all of the covers below, and stay tuned for a ton of KICKS 20 content dropping over the coming month, including the very latest from Nike, adidas, Jordan Brand, Li-Ning, AND1, FILA, Q4, Ewing and plenty more.
Air Jordan XIV (1 of 20):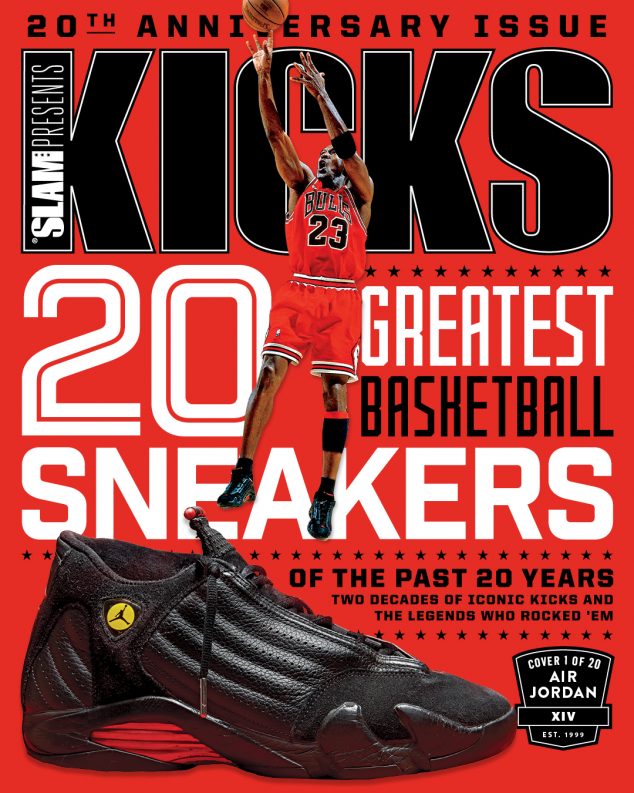 Reebok Answer IV (2 of 20):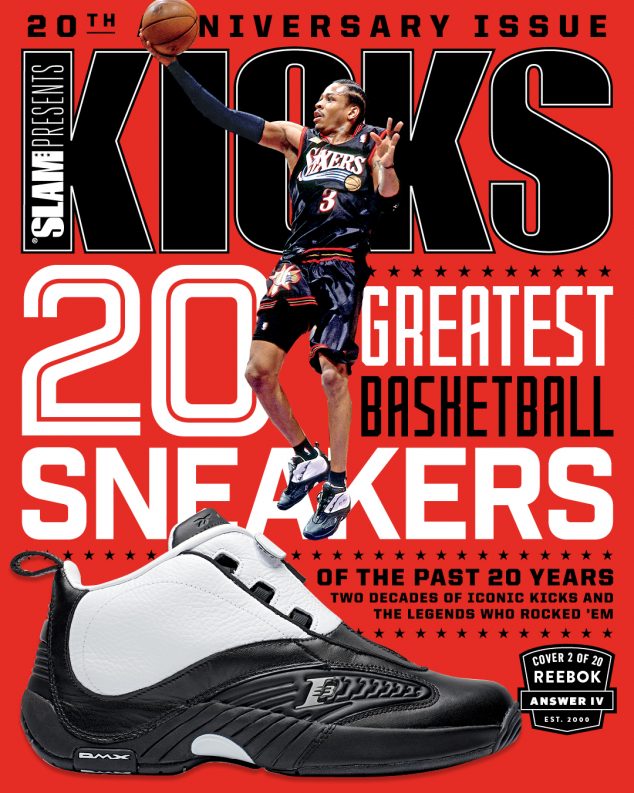 Nike Air Zoom Generation (3 of 20):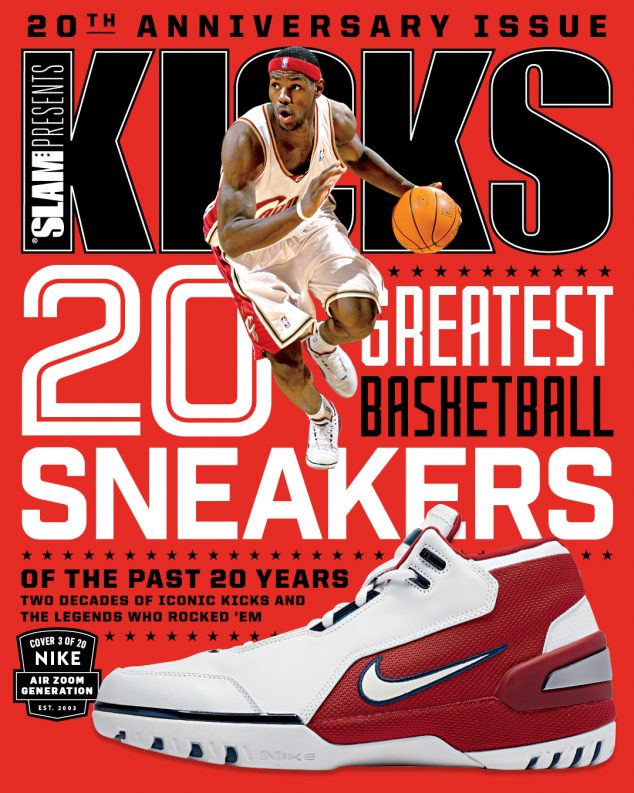 Nike Huarache 2K4 (4 of 20):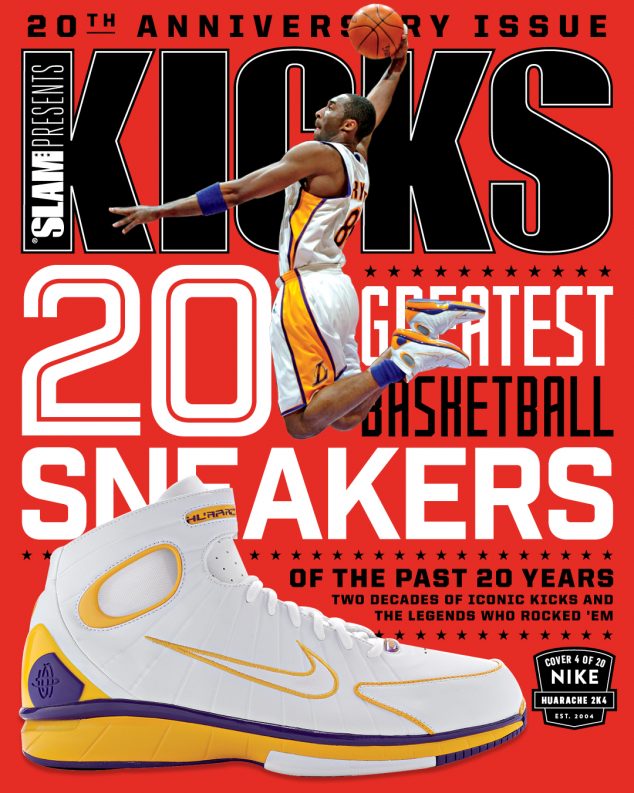 Nike Zoom Kobe IV (5 of 20):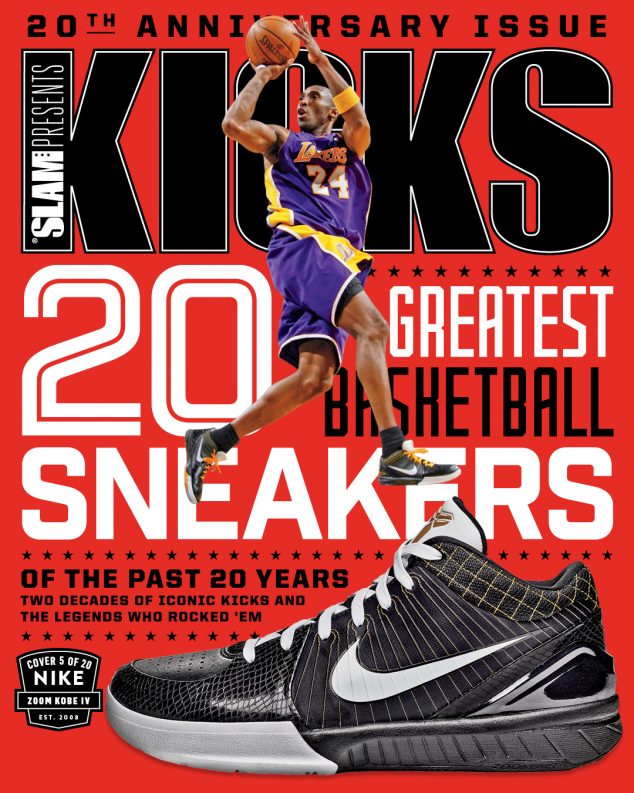 Nike Shox BB4 (6 of 20):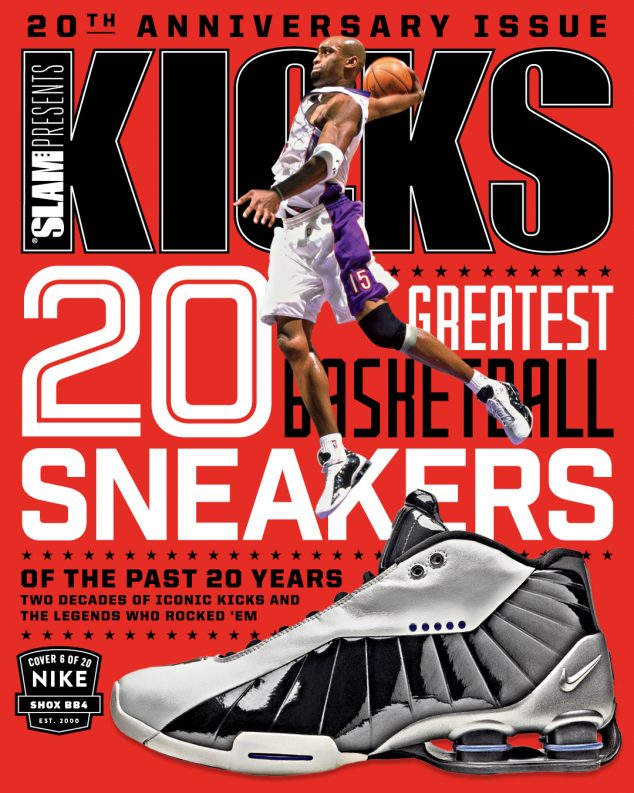 adidas T-Mac 1 (7 of 20):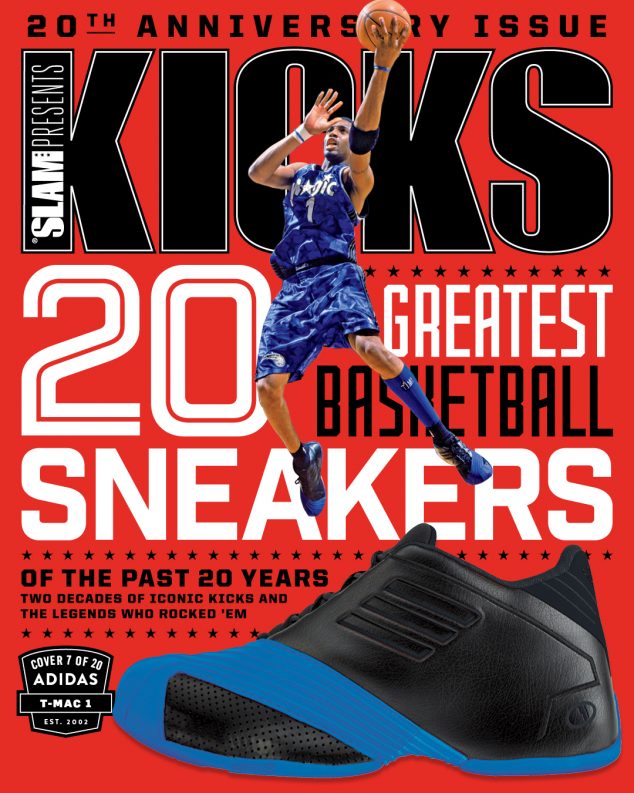 Nike Hyperdunk (8 of 20):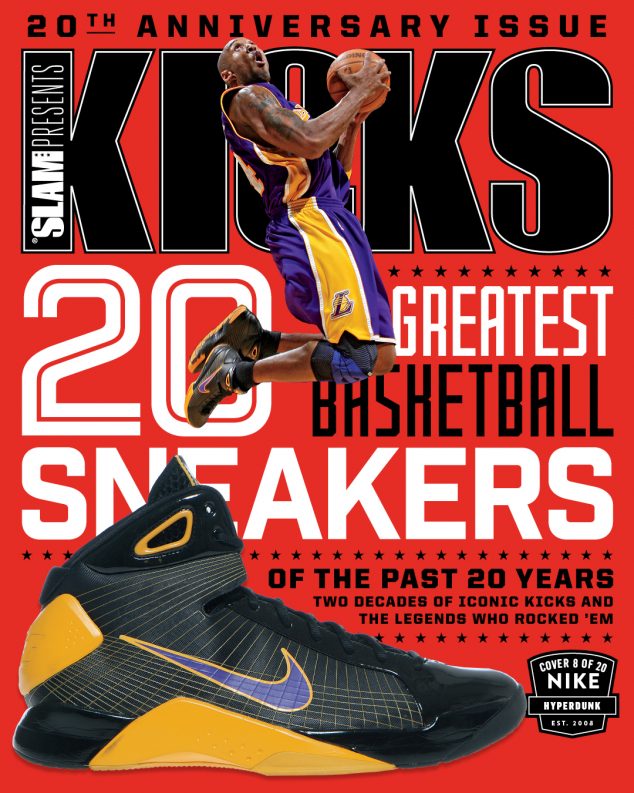 AND1 Tai Chi (9 of 20):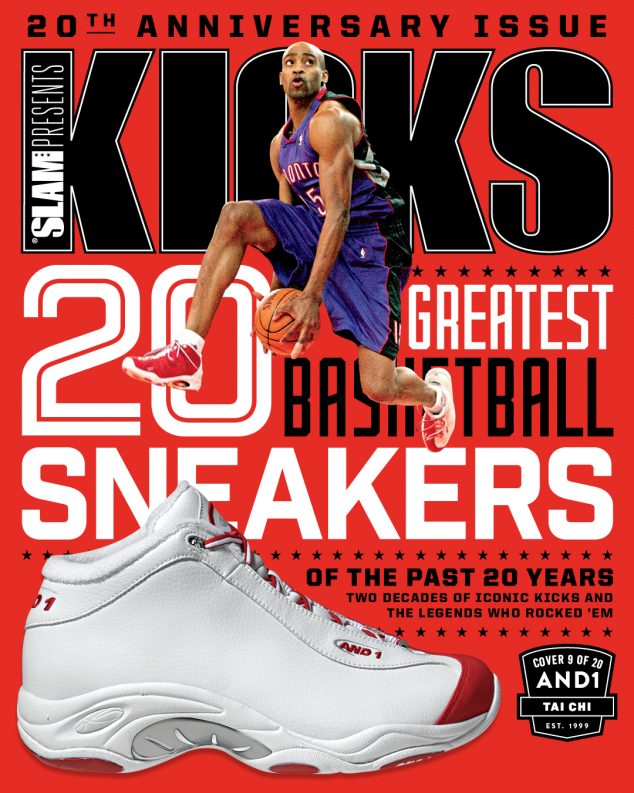 Nike Zoom KD IV (10 of 20):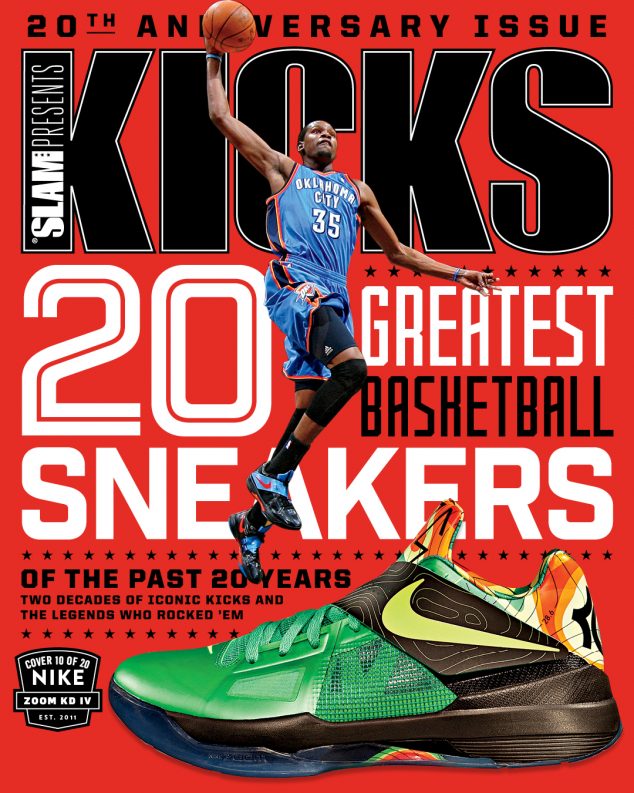 Air Jordan XXXI (11 of 20):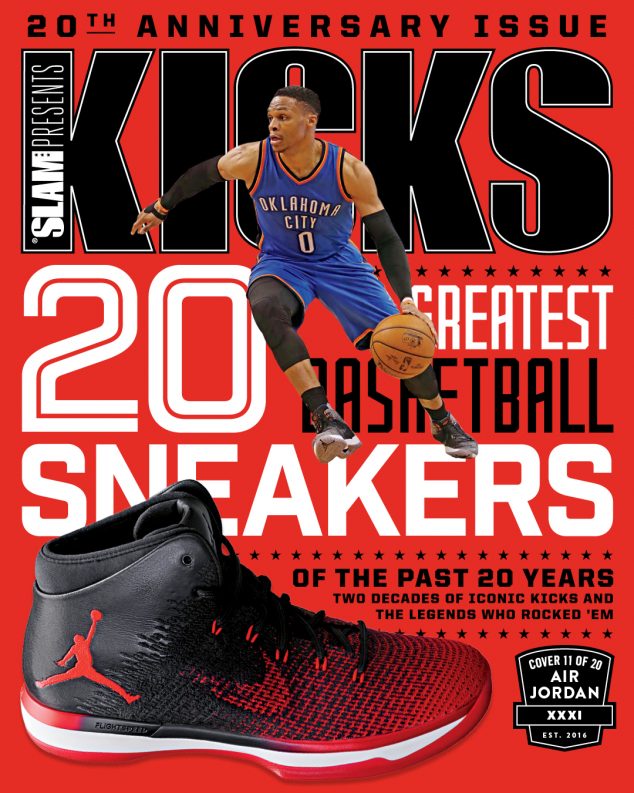 Nike Kyrie 2 (12 of 20):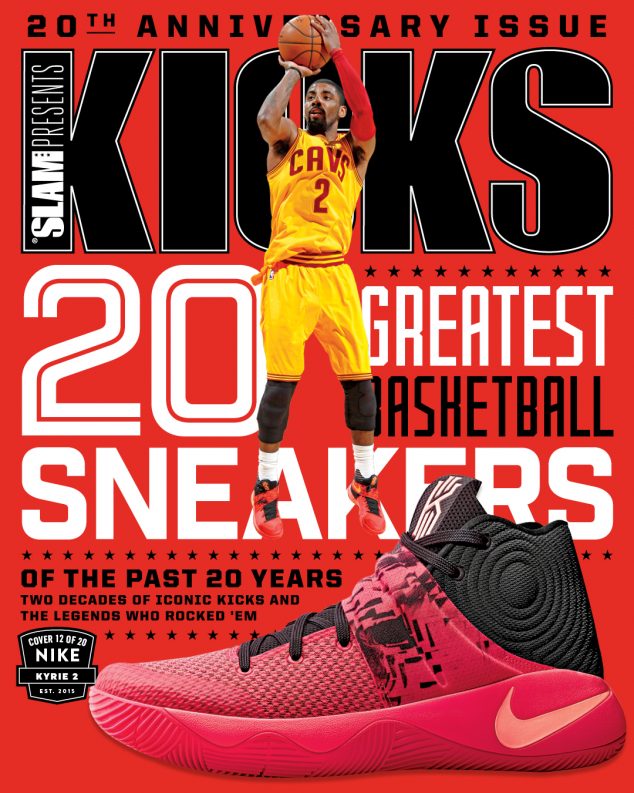 Nike PG 1 (13 of 20):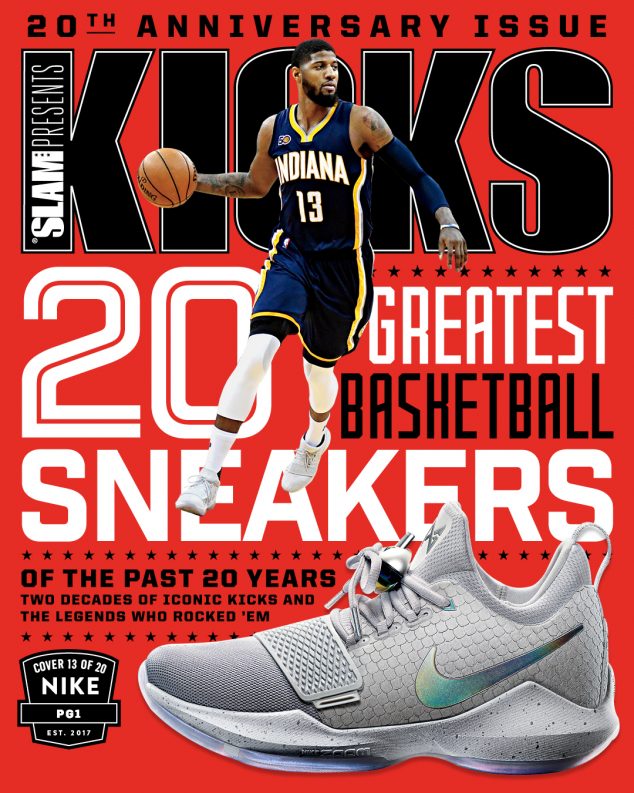 adidas Harden Vol. 1 (14 of 20):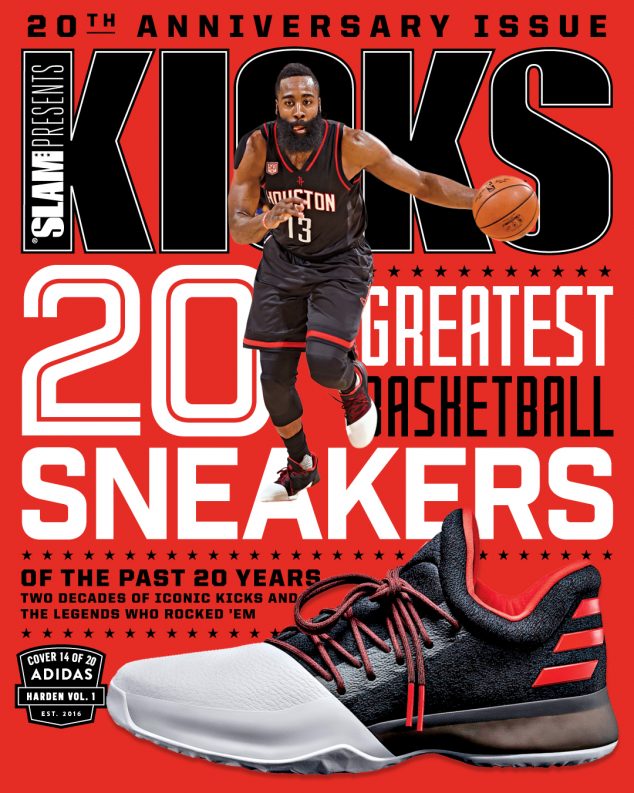 Air Jordan XX (15 of 20):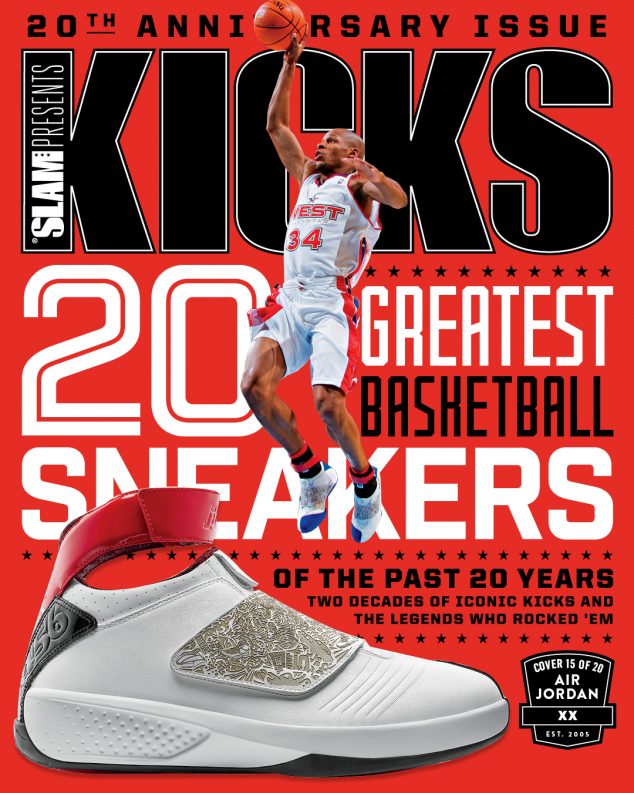 Nike LeBron 8 (16 of 20):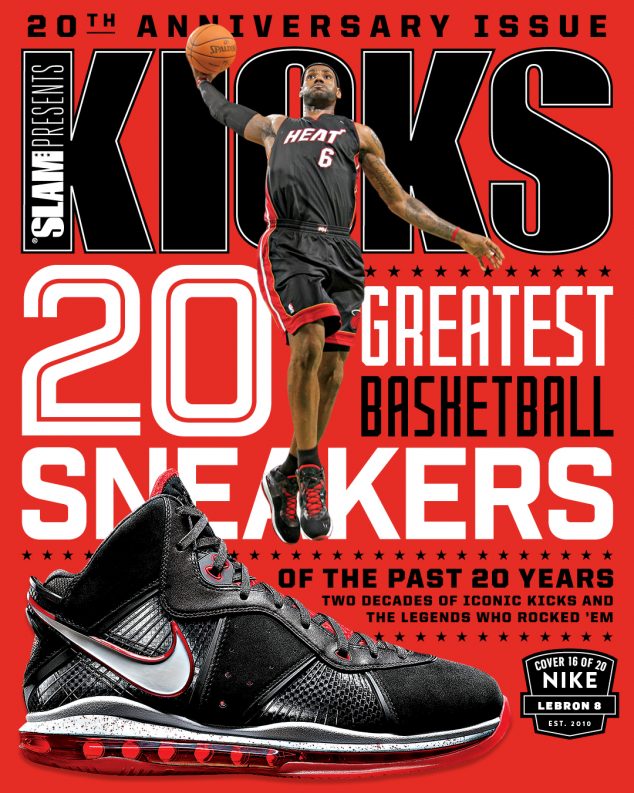 Under Armour Curry One (17 of 20):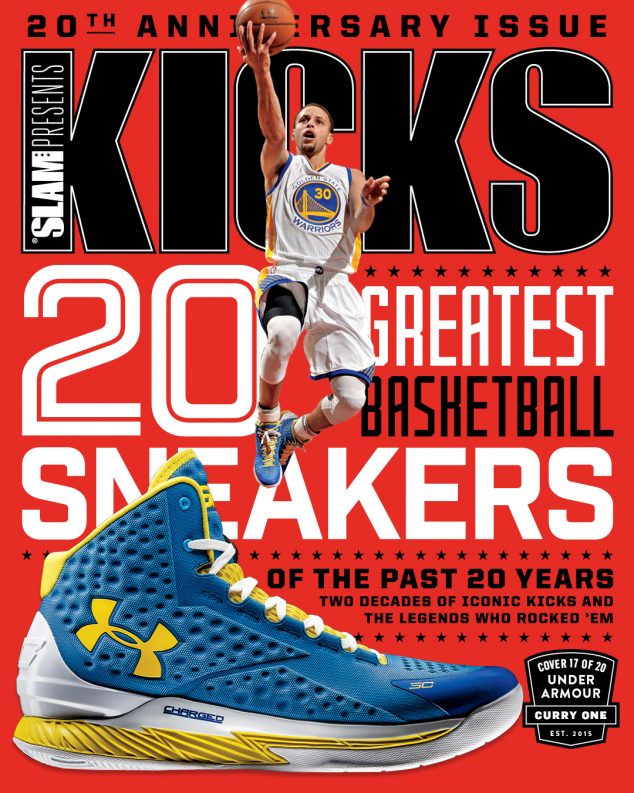 adidas The KOBE (18 of 20):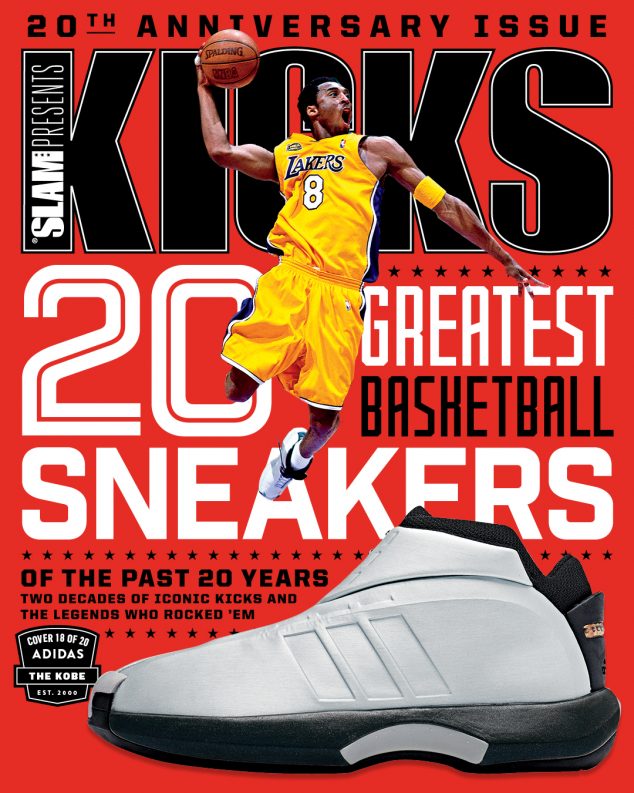 DADA Supreme Spinner (19 of 20):
adidas adiZero Crazylight (20 of 20):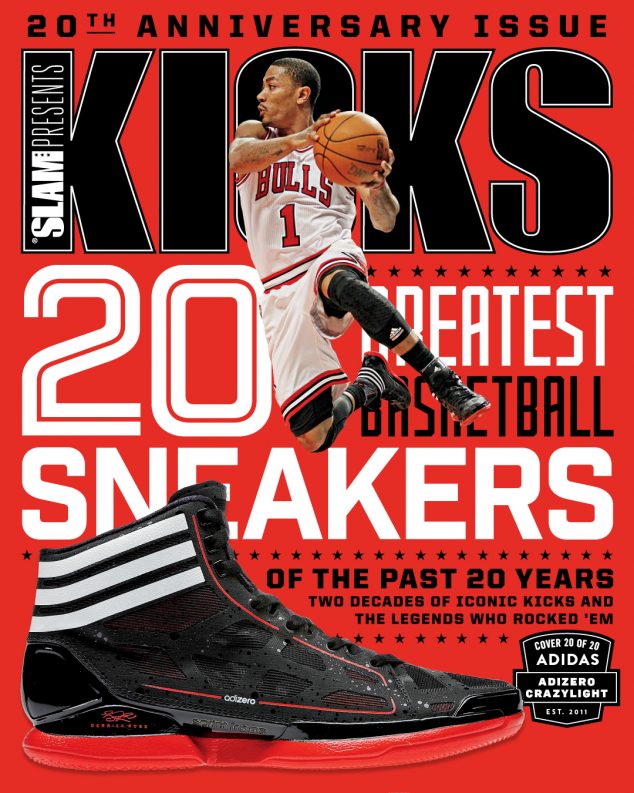 —
Adam Figman is the Editor-in-Chief of SLAM. Follow him on Twitter @afigman.