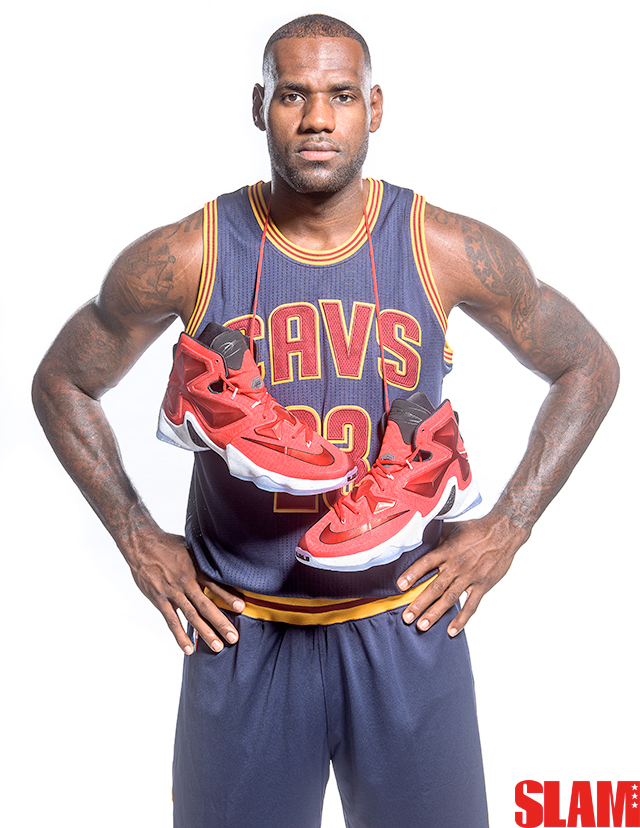 In 1994, in Issue 2, SLAM presented its first-ever High School All-American Team. For the first nine editions, the players on said team were "honored" with a stock photo (or a "pick-up" from a recent photo shoot we'd done with them) and some words extolling how nice they were as players.
In 2003, we upped the ante, teaming with designer Nando di Biase of Athletes Basketball in Italy to create custom SLAM jerseys for the first time ever. Not coincidentally, LeBron James, whose Akron (OH) St. Vincent-St. Mary team rocked Nando joints, was on that '03 team. Making the team meant you got an amazing, one-of-a-kind jersey and a special photo shoot just for our All-American feature. After a couple years like that, in '07 we had the bright idea to shoot all the kids together; the five or six best high school players in America, in one room with a SLAM photographer, rocking custom jerseys by Nando. We did it like that in '08, too. The next year presented headaches—Nando went AWOL, and Lance Stephenson wasn't welcome in every room. In '10 we were back in one room with our A-As, but Nando was seemingly done making the jerseys…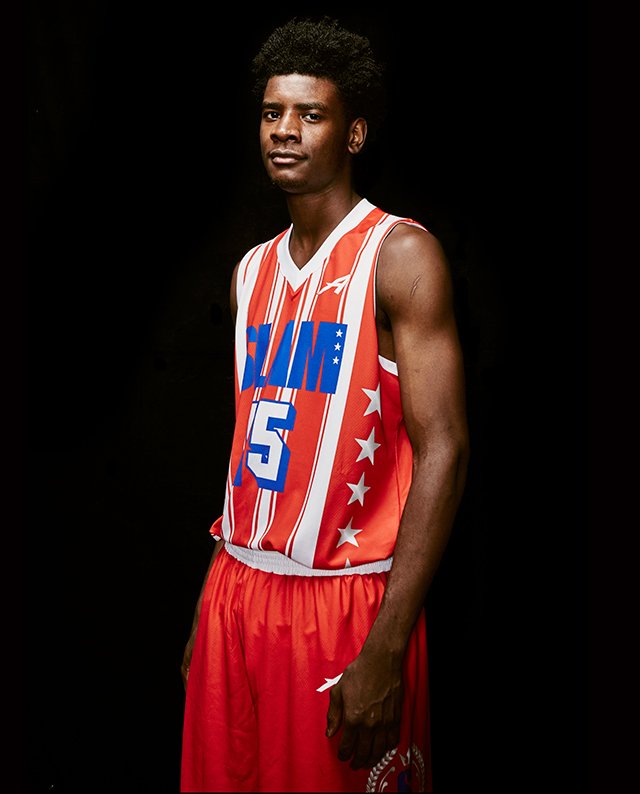 Then, early this past summer, I got a call from a number with mad digits in it. On the other end was that classic Italian voice of Mr. di Biase. He was back in the uniform game, and he wanted back in SLAM. Next year's All-American team is still so far off, but Nando was anxious to do something now. And he had a great idea: Why not do a SLAM All-Summer Team? So we did. High school ace Franklyn Calle cooked up the team—Rawle Alkins, Harry Giles, Josh Jackson (pictured above), Jayson Tatum and Kassoum Yakwe. Nando cooked up the jerseys. And they are fly. We didn't get the group shot like we do in March with this group, but the way summer hoops (see our recap of a dizzying circuit in the issue) is blowing up, and the way brands want to "partner" with SLAM to cover this burgeoning market, it may not be that far off.
In any event, as I—and SLAM—often do, the whole thing seemed like a nice, full circle when I looked over the issue as a whole. The guy who basically inspired custom SLAM jerseys is on the cover. The cover story is about the impact said guy has had on his native Northeast Ohio. A new iteration of SLAM jersey is featured on a kid who has some LeBron in his game. And Nando di Biase's work is back in our pages. This is just how we do.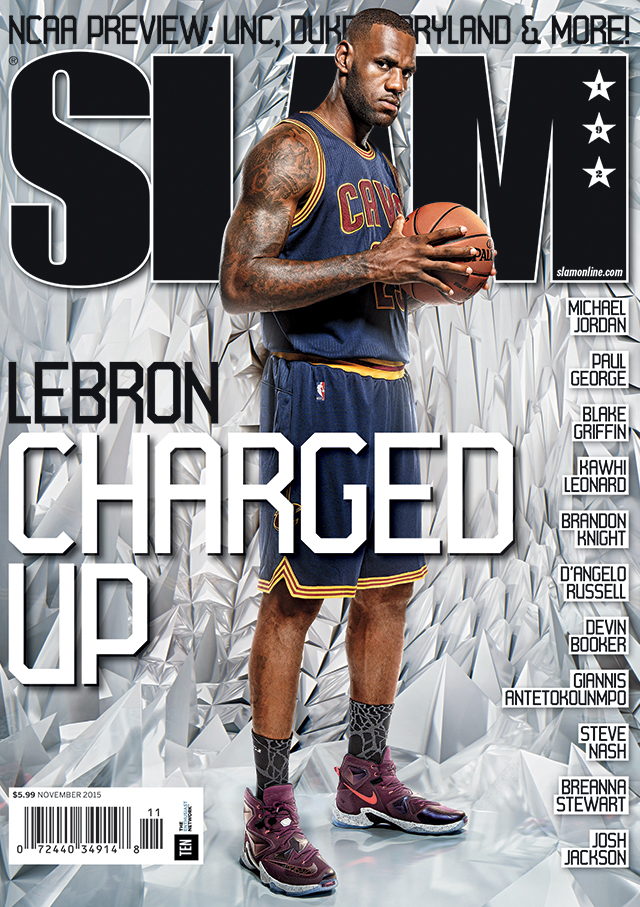 Ben Osborne is the Editor-in-Chief of SLAM. Follow him on Twitter @bosborne17.
Josh Jackson portrait by Chad Griffith.
Cover image by Atiba Jefferson; digital art by Mike Campau.