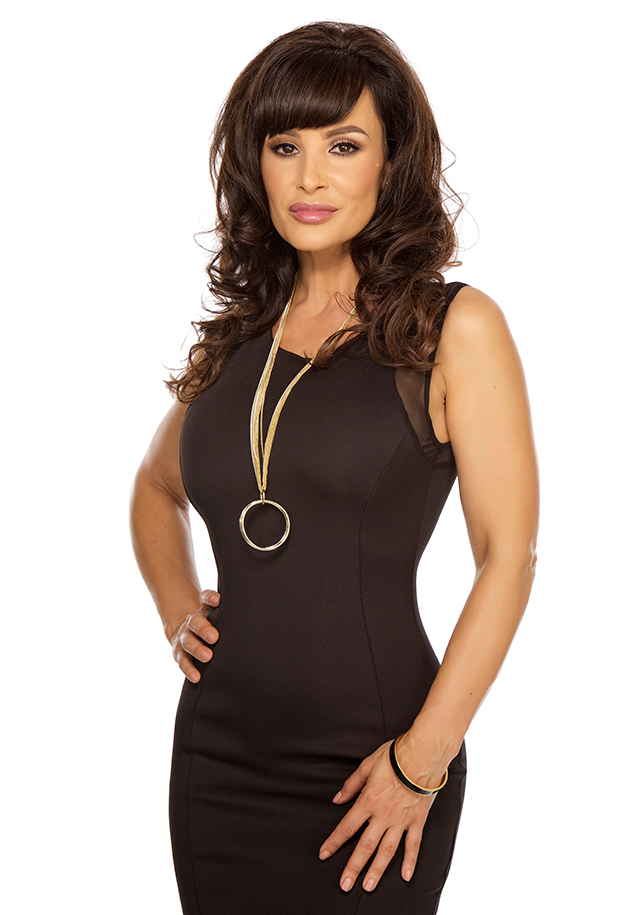 Lisa Ann retired from the porn industry in 2014 and is now a sports radio host, focusing on fantasy football. She also famously posted an Instagram pic of her reading SLAM at an airport and has a unique dynamic with NBA players, to say the least. We caught up with her to talk about the game.
SLAM: When did you first get into hoops?
Lisa Ann: My mom was a basketball mom at Lafayette College in Pennsylvania. What a basketball mom does is she cooks for every home game so the away team has a home-cooked meal. It was a volunteer thing she did. She was dating the coach of the team for a year, and we had access to the games. Our life revolved around Lafayette basketball from the time I was 5 until I started to do my own thing as a teenager.
SLAM: Do you remember the first NBA game you attended?
LA: 1983 at The Spectrum. It was the Sixers. Moses Malone. Dr. J. Mo Cheeks. It was the year they won it all. Dr. J was everything.
SLAM: Did you play basketball as a kid?
LA: Middle and high school. I was decent. You know, they don't teach girls well. When I look back at the things they taught, they taught you to shoot a foul shot with both hands, throwing it from under our legs. I remember my dad saying that's just unacceptable.
SLAM: When did you start transitioning from a fan to something more?
LA: When I got into the business, I was feature dancing on the road. Athletes would come to the strip club all the time. While an athlete stands out in that environment, most strippers didn't follow the League and wouldn't know who these players were. So it was a stroke of the ego if a hot girl walks up to a player and says, "I know who you are. I'm a fan." Within the first few years, I had enough contact info from players I met that when I was traveling I'd hit them up and they would get me tickets. So what I started to do was map out my schedule and where I would travel based on where teams would be.
SLAM: What kind of conversations did you have with the players?
LA: I was always asking basketball questions. I would want to know, What's going on with the coach? Are you guys getting along as a team? I asked about the depth perception at certain arenas, their favorite places to stay, what they like to do in certain cities.
SLAM: Were they mostly open with you?
LA: Most of them were because they had questions for me, too. They would ask if I knew a particular girl and what she was like. So we would always go question for question. There were times where I would help a player meet a girl. When players started talking among themselves and realized I was cool and didn't dime people out, guys started coming to me on a reference basis to make sure they weren't getting ripped off by other girls I knew. I had a current player tell me that knowing me is a rite of passage in the NBA.
SLAM: Among the major professional sports in North America, which group of players most often frequent clubs?
LA: I would say basketball. It was the NFL for the longest time, but that's only 17 weeks. NFL players don't get recognized as much because they wear helmets and gear, and same to an extent for baseball players. Baseball players have 162 games and are busy as well. Also, baseball is a different community. It's not a race thing—it's a culture thing. Baseball is a very All-American sport. Basketball is a very flashy sport. Baseball players don't dress all swagged out, whereas it's a fashion show every night in the NBA. Basketball players just love the clubs.
SLAM: How regularly do you communicate with players these days?
LA: At least weekly. There's not a team in the NBA where I don't have someone I'm talking to. My goal right now is to be able to speak at the rookie symposium and fill the players in on the gaps, things that athletes should look out for. Nothing good happens after midnight. They have to understand it's a sacrifice and you just can't do it, and if you do, pay security to go with you. I don't go out at night without security—why should they? I have a lot less to lose than they do.
SLAM: Teams have security though, right?
LA: Yeah, but you have to ask for them. When they ask, it alerts the coach, so when they sneak out at 3:30 in the morning to go to 1 OAK, they're not telling anybody. They're afraid that if the security guards have to be called the team will know. It's why players are getting DUIs too. They have driver service but they don't want to the team to know.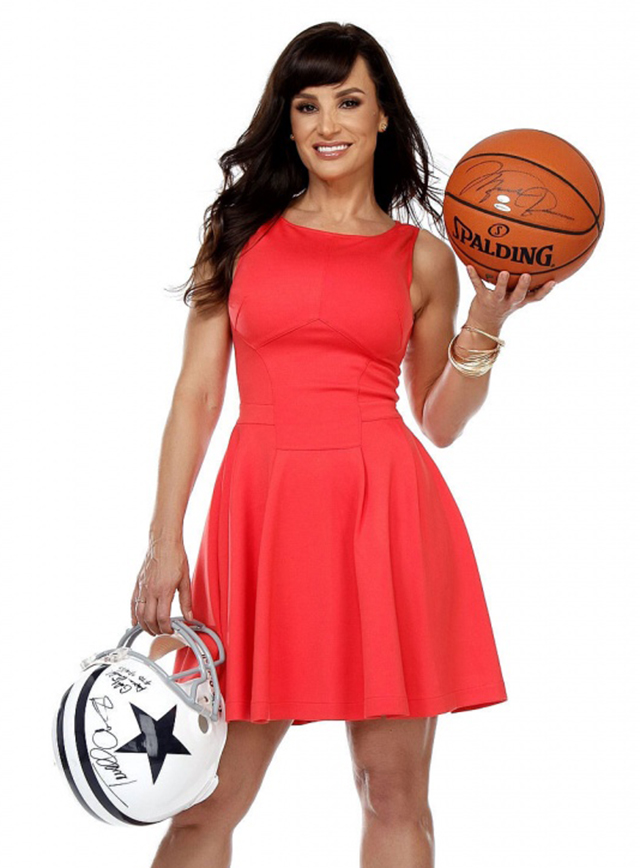 SLAM: So would you go as far as to say the players shouldn't go out at all past midnight?
LA: If it were me, I would say no. What I'm trying to tell players is every season they should learn a new language and be able to go to that country and speak that language. After eight years in the League, you would know so many different languages and cultures so when you retire you can do anything you want. But it's hard to tell a 22-year-old he can't go out.
SLAM: You don't have an obligation to get involved with the wellbeing of the players. What makes you care so much about it?
LA: I would say basketball is what kept me from falling into the lifestyle of my business, from getting heavily into drugs and getting fat. It gave me stability on the road. I feel a social responsibility to watch after it. And being on set with girls who don't appreciate that an athlete might have a short time to make an income to last their whole life. I hear these girls who want to hustle these players and it breaks my heart, because I'm a fan.
SLAM: Last season, you cooked dinner for a Golden State Warriors player and talked about it without naming names. Did it make that particular player nervous to hear the story being talked about in the media?
LA: He was dying because nine out of 10 people figured out who it was, but neither of us copped to it. I just moved onto my next thing. For a young player, it's kind of a tip to the ego, that he knows who it is, and his friends know who it is, and still it's just enough to make exciting media and not enough to hurt anybody.
SLAM: Did he enjoy the meal?
LA: He did. And I cooked for him many times since then.
SLAM: What's the best gift you've received from a player?
LA: I always say tickets because I love going to games. I've received purses and trinkets, but they quickly realize I'm not a trinkets person. I don't need gifts.
SLAM: You announced your retirement from porn in December 2014—what was the reaction from the players?
LA: A lot of guys who might have watched my scenes, they get to know me and tell me they can't watch my scenes anymore [laughs]. They see me in a different light, and they were excited for my sports career.
SLAM: Not being in the industry and dancing anymore, has that changed your relationship with players?
LA: Now we text, or I see them after the game or meet them and talk to them. A player knows if he's having a good game, the first thing he's getting when he gets in the locker room after the game is a meme from me on their phone. That's my pleasure, that they know I'm watching the game. It keeps it exciting.
—
Alex Wong is a SLAM contributor and freelance writer. Follow him on Twitter @steven_lebron.
Images by Holly Randall, courtesy of Lisa Ann
3,146