"You know what I need one day?" Lonnie Walker IV asks.
He's standing at the free-throw line on the Spurs' recently refurbished training facility court. The black and silver on the hardwood still glistens and the overwhelming smell of paint lingers.
A few hours ago, this site was swarmed by reporters waiting to hear from coach Gregg Popovich. The news that Kawhi Leonard was being traded to the Toronto Raptors in exchange for DeMar DeRozan had broken in the morning. Now only a few staff members, our small crew from SLAM and Lonnie—the No. 18 pick in the 2018 draft and, as of this writing, one of two players from the class signed to adidas—remain.
"A black jaguar," he says, casually spinning a basketball on his finger and posing for photographs.
No, not the car. Lonnie has to clarify what he means. Like a real jaguar. The wild cat found in Central and South American rain forests.
"Or an albino tiger," he adds with a smile.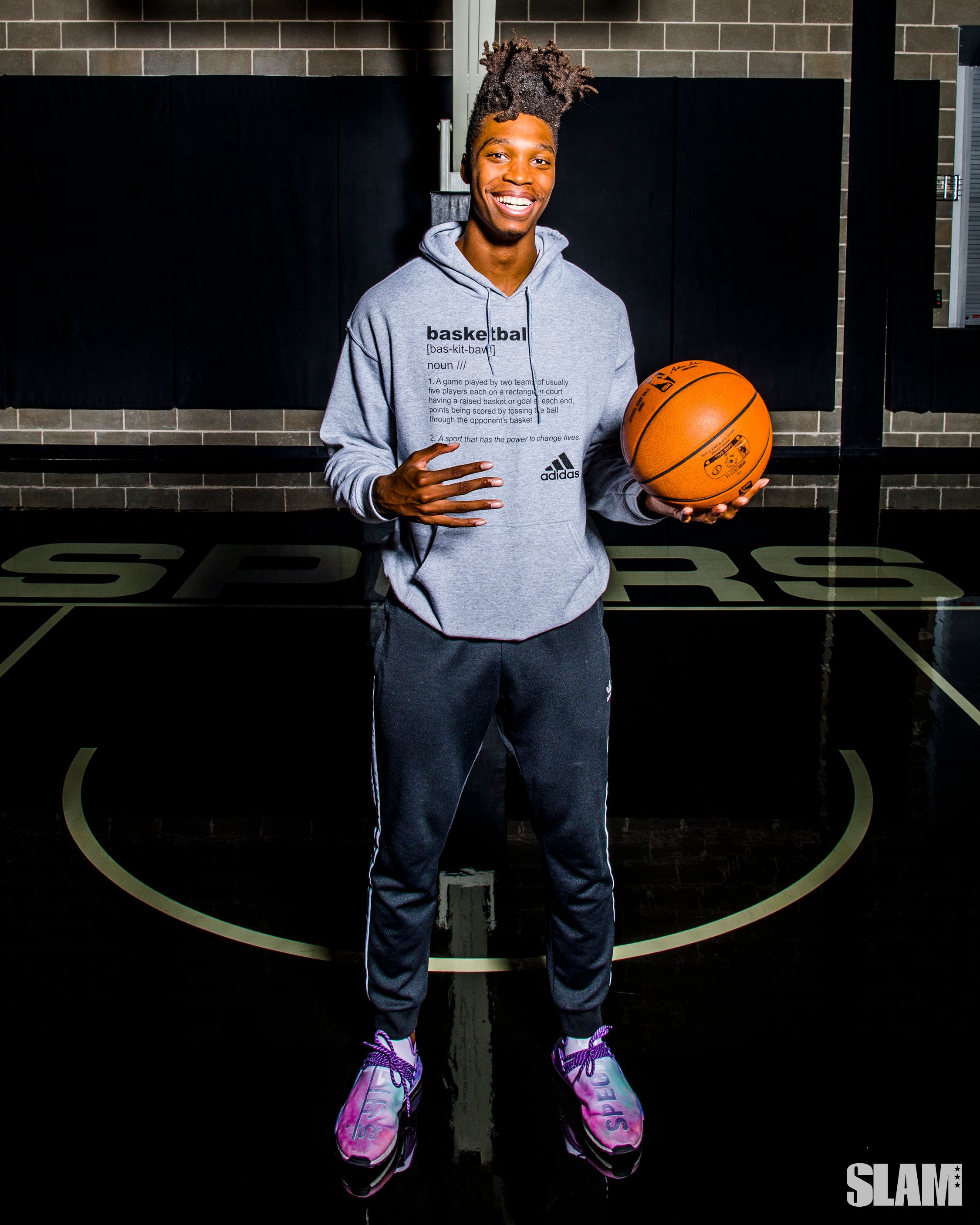 The shoot has been going on for about 30-45 minutes, and Walker's mind has begun to wander. That's nothing new. Daydreaming is actually one of his most cherished activities. "I don't think I've ever been bored before," the 19-year-old says. Not with his ability to take himself elsewhere at any given moment.
Animals are often the subject of these daydreams. Lonnie is a huge Animal Planet fan and frequently watches the Discovery Channel. He has two dogs—a German Shepherd named Chico and a new Presa Canario named Zola, who has her own Instagram account.
But his interests extend well beyond that. For someone his age, in fact, they are strikingly diverse.
Take his music library as an example. Walker listens to Frank Sinatra in the morning, but will seamlessly transition into pianist Danny Wright in the afternoon and to rappers like G Herbo and Pusha T at night.
Asked which three people he would take to dinner if he could choose from anyone, dead or alive, he responds: Will Smith, Albert Einstein and Jeff Bezos.
Lonnie likes to read extensively and study new societies and religions, enjoys popular sitcoms such as Martin and The Office (he takes pride in being able to recite lines, especially from Creed—his favorite character), is fascinated by magicians and illusionists, considers himself a conspiracy theorist and always tunes in to the world news.
Oh yeah, and he's a pretty good basketball player. A 6-5 versatile wing who was the first one-and-done to come through the University of Miami, Walker flashed his potential in the recent Las Vegas Summer League, averaging 11.5 points and 5.0 rebounds. He's a creative, smooth finisher around the rim and can pull up from deep. In the NBA's annual rookie survey, Lonnie was tied for the second most votes in response to the question, "Which rookie was the biggest steal at where he was selected in the draft?" He was also pegged amongst the most athletic and as a likely candidate to have the best overall career.
With Kyle Anderson in Memphis, and Danny Green and Kawhi headed to Toronto, he figures to play a real role out the gate.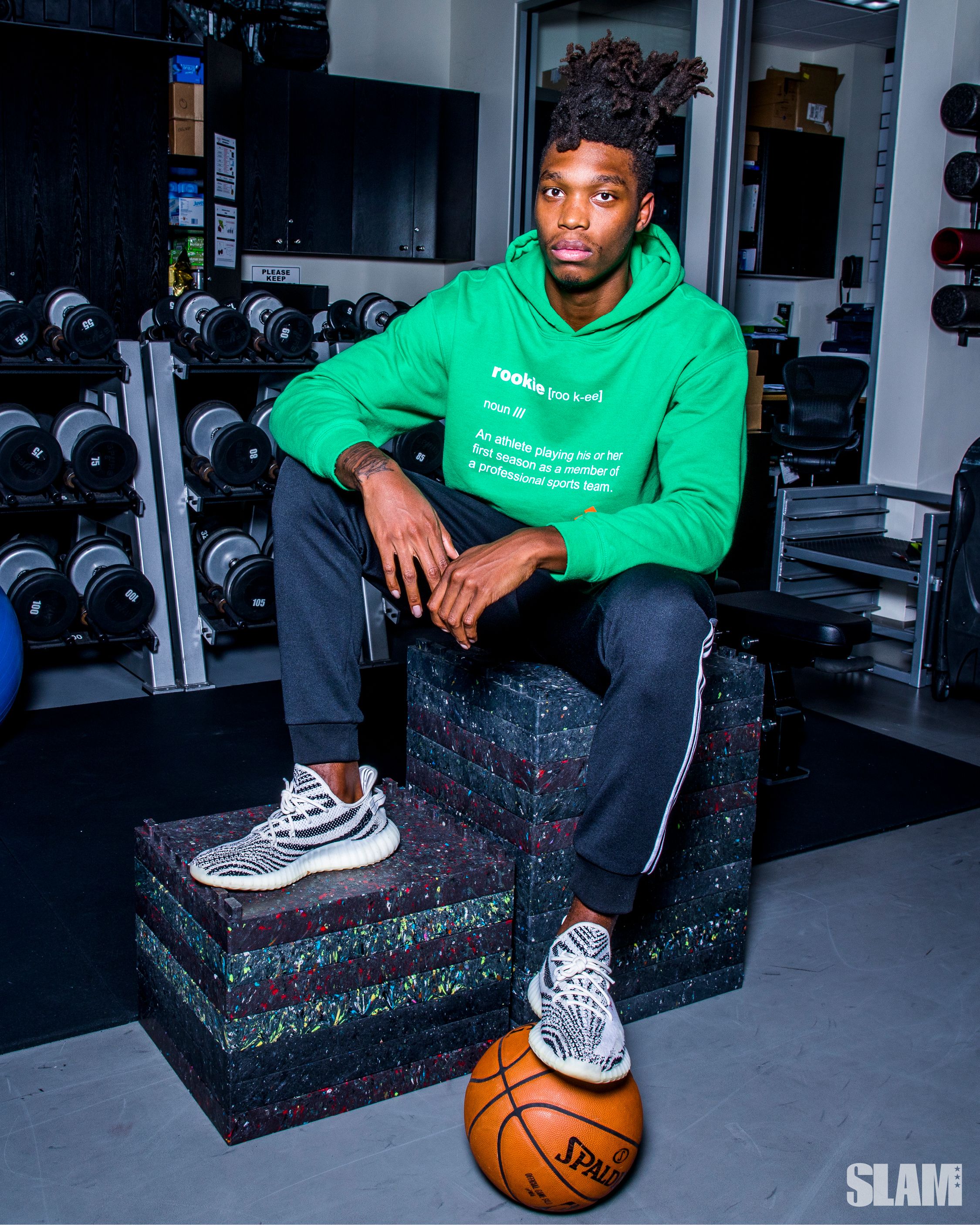 As a little kid growing up in Reading, PA, even before he could dribble a ball, Walker felt an oddly strong connection to the game.
"If I wasn't holding a basketball, nine times out of 10 I was crying," he tells us. "It just showed at a young age that I was drawn to it. It was like a chemical reaction. I wanted it."
His father, Lonnie Walker III, played for Alvernia University, recording over 1000 points and 1000 rebounds. He is well known throughout the Reading community, where basketball is embedded in the culture. "If anybody talked about Lonnie Walker III, it was, Yo, your dad was a monster," Lonnie IV recalls.
It meant there were large shoes to fill from the beginning, but Walker proved to be a special athlete. He dominated track and field competitions, averaged about six touchdowns a game as a running back in junior high and naturally excelled on the court. After receiving his first college offer from Holy Cross around the 8th grade, he zeroed in on hoops.
At Reading High, Walker blossomed into one of the top prospects in the nation and guided the program to its first-ever state championship. He left as the school's all-time leading scorer and a local celebrity.
Basketball was never forced on Lonnie, which is one of the reasons he has such an extensive list of outside hobbies. His parents gave him the opportunity to figure out "who he was" by exposing him to many different walks of life and encouraging him to keep learning.
"Now, at 19 years old, I know myself, unlike other people who are still trying to figure out who they are, what they want to be, what they might like," he says.
So who is Lonnie Walker IV?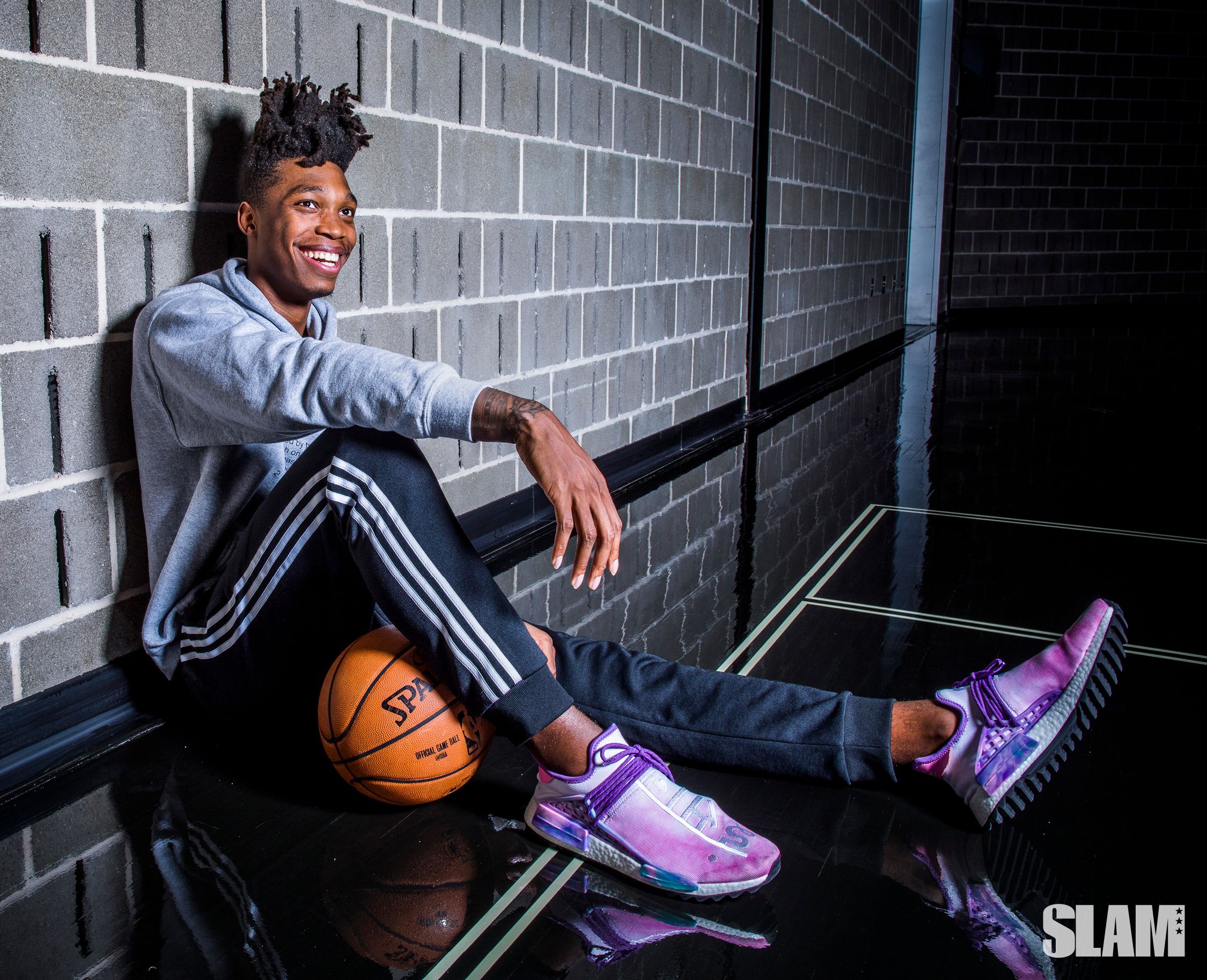 "Lonnie is a goofball," Justin Kellman, his best friend and former teammate at Reading, explains. "He loves to have fun. He's one of those people that doesn't like negative energy around him. He's such a positive soul and a genuine person."
"I'm very laid back, never get annoyed," Lonnie says. "I stay in my lane, don't worry about other people's business."
When it comes to his own business, however, Walker is a perfectionist. Midway through our shoot he is planning to change into a pair of clean white adidas pants for a separate look, but calls an audible when he notices a subtle black stain on one of the legs.
If you come to Lonnie with some sort of conspiracy or unconventional thought, he considers it deeply and will never deny it until he's done his own research. He questions everything and tries to keep as open a mind as possible. During our few hours together, Walker talks about theories that address who really built the pyramids, the experience of déjà vu and what's at the North and South Poles. It's clear that all of these matters have been explored in detail.
According to Kellman, describing Lonnie properly is a tough task.
Except to say that he is different. That he's "not your average 19-year-old."
In more ways than one, San Antonio seems like the perfect fit for him. There's the fact that coach Popovich, not unlike Lonnie's father, constantly urges his players to expand their horizons. Pop is a known foodie and wine connoisseur who has also been outspoken on political and social issues. The two have already had several dinners.
"I can't even imagine their conversations," Kellman says.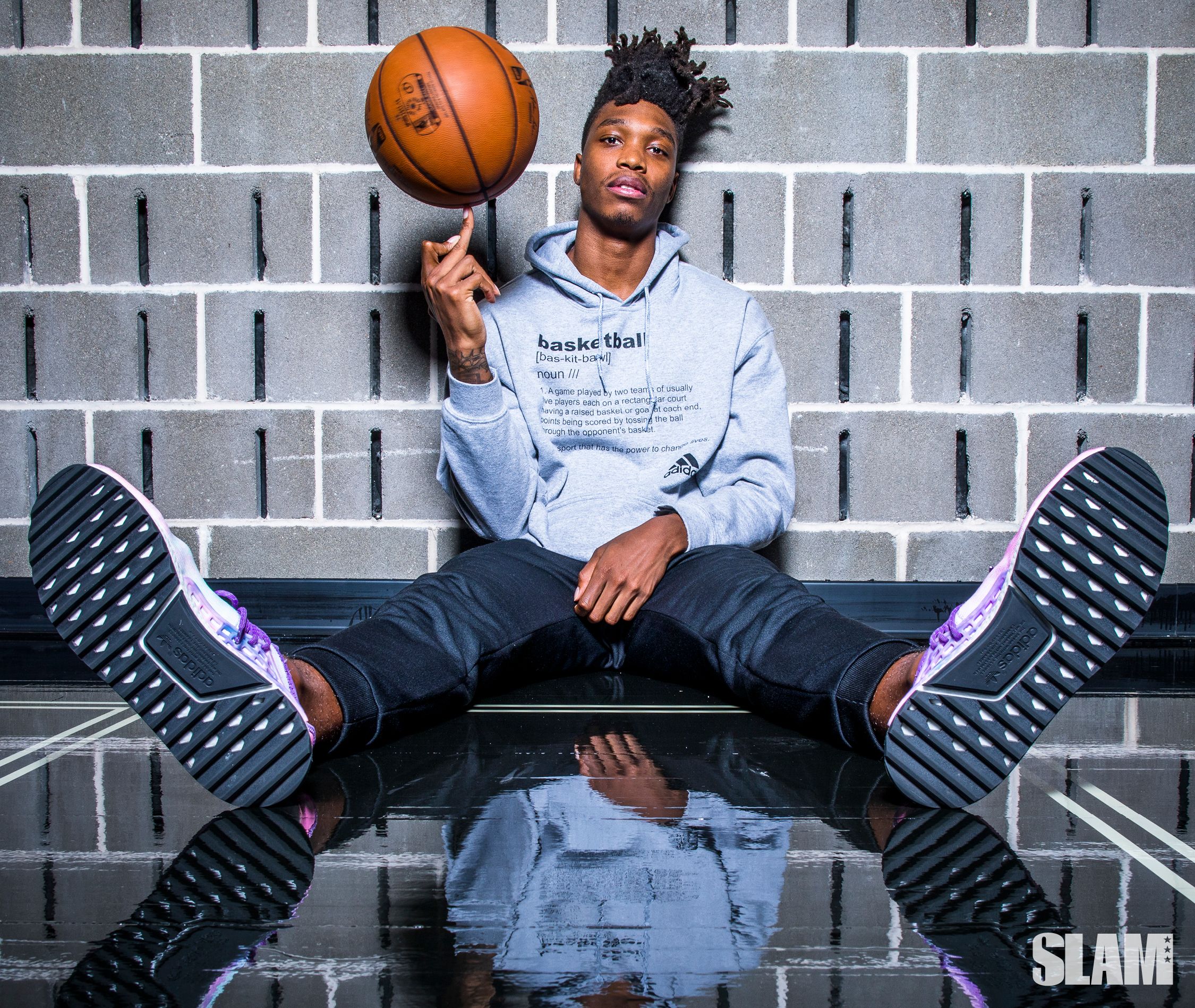 Walker has been told that veteran Manu Ginobili is similar to him in terms of his eagerness to absorb new information. They will both be attending a National Geographic event held in San Antonio in October. "On the Trail of Big Cats" is hosted by photographer Steve Winter and takes audience members inside the lives of rare cat species, like that black jaguar and albino tiger.
The city is certainly quieter and less happening than many of the other places Lonnie could've ended up, but that's just fine. He's not big on going out, and it doesn't take much to please him. There's good food, a local zoo, a Six Flags, a Dave and Buster's and a Top Golf, which Lonnie was happy to discover is not merely for those talented with a club.
And then, of course, there's basketball. His thirst for knowledge and desire to grow is just as strong when it comes to the game. Signing with adidas provided even more motivation.
"I haven't touched the NBA floor yet, and I was the 18th pick," he says. "Being sponsored by adidas wasn't supposed to happen. Me being in the NBA probably wasn't supposed to happen. And to know that I conquered the unconquerable at the moment, and there's still more to get to, it makes you realize, like, Yo, let's take this more seriously."
Because the truth is, Lonnie has big plans—not simply to have an impact on the success of the San Antonio Spurs, but to make a difference off the floor. Just over a month ago, he partnered with adidas to donate 300 pairs of kicks worth roughly $30,000 to Reading's Blacktop League. His hometown is plagued by poverty and crime and Lonnie has been fixated on giving back for a while now.
Not too long ago, this was all a pipe dream. The NBA. The adidas deal. The photo shoots. The chance to contribute to Reading. The way people stop him on the street and ask for an autograph.
"The fact that this is true, and people are talking about me and what I can become, that makes me hungrier," Lonnie says. "I'm starving right now.
"I want to become something."
—
Alex Squadron is an Associate Editor at SLAM. Follow him on Twitter @asquad510.
Portraits by Drew Anthony Smith.
20,105