FIRST.
It's probably the weirdest trend on the internet. (Wait—there's no way that's true.) But it is very strange. Initially it took place in message boards and website comment sections, and now you see it on Instagram and Facebook—anytime a major account posts literally anything, the race to drop a "first!" in the comments is on. Often just a "1" will suffice. Because it's quicker, you know? Easier to be first.
Looking back to last year, I think it's safe to say that SLAM was relatively "first" with our coverage of the Ball family—we initially introduced Lonzo, LiAngelo, LaMelo and LaVar to the world at large in SLAM 201 with a feature, the family's first true national press following the brothers' undefeated 2015-16 season at Chino Hills (CA) HS. Then in the fall, Zo started crushing at UCLA and highlight mixtapes floated around of Gelo and Melo beating up on opponents at will, and as the hype spread, we released a video that provided a look at how the family spent their 2016 Christmas together in Cali. LaVar was undeniably the star of that show, which I believe set the tone for all the coverage that has followed in the months since. And Lord knows that has been a lot of coverage.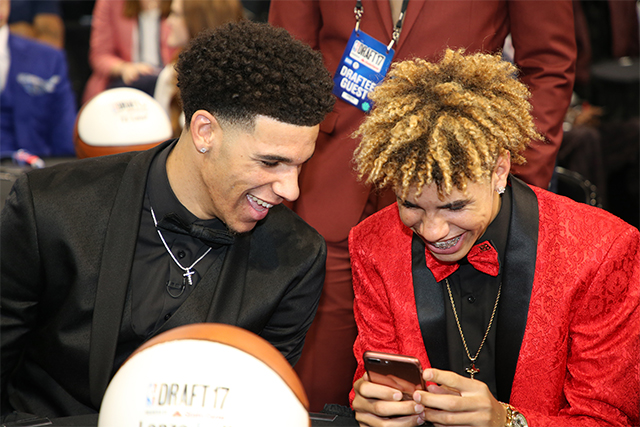 For us, being first isn't important for the sake of just being able to say that we were first (which is, I'm guessing, the only real motivation of those internet commenters), but because we want to be a reliable source for those curious about the direction of both the game and culture of basketball. In that sense, I feel comfortable saying our coverage of the Ball family has been a win. Whether you love every aspect of their movement or hate seeing LaVar's face on your TV screen on a seemingly daily basis, you can't argue with the fact that they matter. A lot. Lonzo is the new face of the L.A. Lakers, the younger two brothers are very much on the come-up, and regardless of your interest in copping BBB gear, it does appear that the family's brand might be laying a blueprint for top NBA prospects to take an independent route in the industry, if those prospects so desire.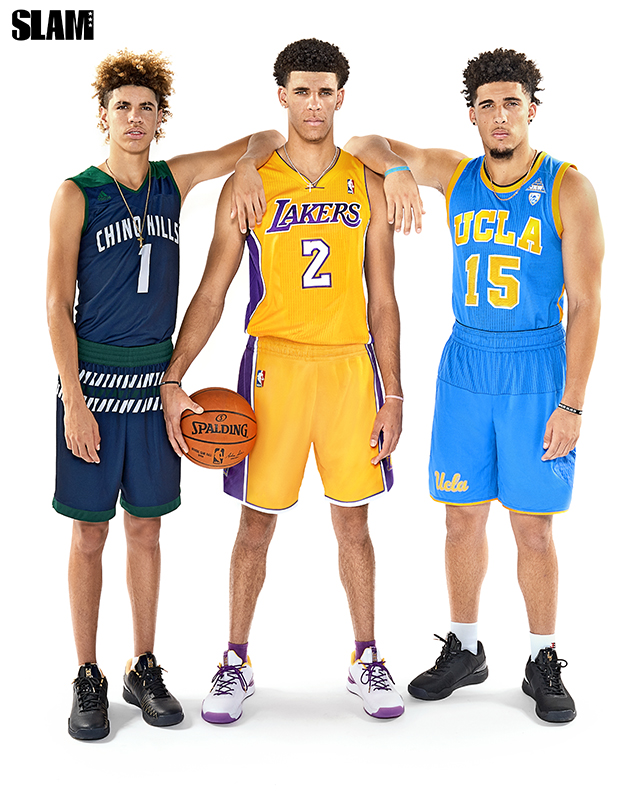 With the Ball family—and their potential influence on the years to come—serving as inspiration, we decided to devote an entire issue to the future of basketball and the culture that surrounds it. So along with an essay from LaVar himself on how the family rose to prominence and why they aren't going anywhere, we've got a whole bunch of stories in this issue about where the sport goes from here. That includes pieces on young hoops studs like Lauri Markkanen, Dennis Smith Jr, Frank Nkitilina, Moses Brown, all of the Philadelphia 76ers, Tiffany Mitchell, plus some crazy new Nike technology, virtual reality, the NBA's push into India and a former NBA player you might remember by the name of Mike Bibby, who's helping shape the future by passing on his extensive knowledge to high school athletes.
Hopefully you can enjoy all of the issue's content and get a little glimpse of what the basketball space will look like down the road. We'll let you form your own opinions, but through our lens, it ain't terrible.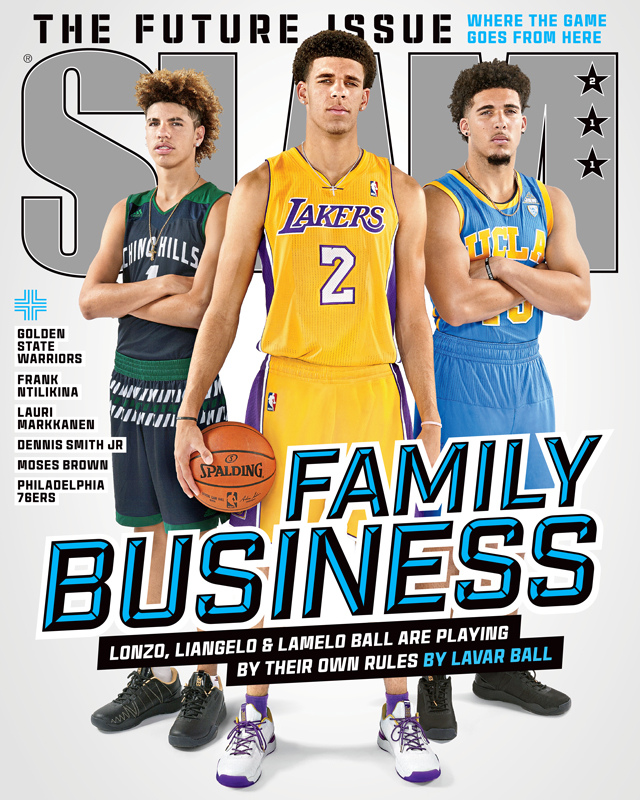 RELATED:
COVER STORY: LaVar Ball Writes About His Family's Movement
Can All Three Ball Brothers Wind up on the Lakers?
—
Adam Figman is the Editor-in-Chief of SLAM. Follow him on Twitter @afigman.
Portraits by Atiba Jefferson; photo of Lonzo/LiAngelo via Getty