Mike Conley Jr is fascinated by the unknown. He loves mysteries and has studied all the popular conspiracy theories. One of his favorite television shows ever is The Twilight Zone, which first aired in 1958. Seven, a crime thriller with Morgan Freeman and Brad Pitt, is at the top of his movie list. He's been convinced aliens are real since the age of 12, when he caught a documentary on the History Channel about it.
"They're somewhere around here, man," he says with a smile.
The question, "What If?", is one Mike frequently finds himself asking. What if you were the only person to survive a nuclear bomb? What if aliens are really out there? What if they built the pyramids?
He could go on for hours about this kind of stuff. From early childhood to present day, the unknown has always captivated him. Well, save for a short span beginning in late January of 2018, when Conley found out that he'd require surgery on his left heel.
Then it was terrifying.
What if the procedure doesn't go well? What if I'm never the same player? What if I can't take the court again?
"I always thought I'd come back and play, but it was just a fear," he explains. "Like, what if? You're just doubting things. You're 30-years-old. You're having surgery on your Achilles. Run that sentence together and you're just like…that's not a good look. A bunch of things popped into my mind."
It was the toughest stage of Mike's career. Watching from the sidelines as his team struggled to a 20-62 record and missed the playoffs for the first time since 2011. Seeing the fans in Memphis, where Conley has been since he entered the League in 2007, get used to losing. Not knowing what the future held, for himself and for the organization. Feeling powerless through it all.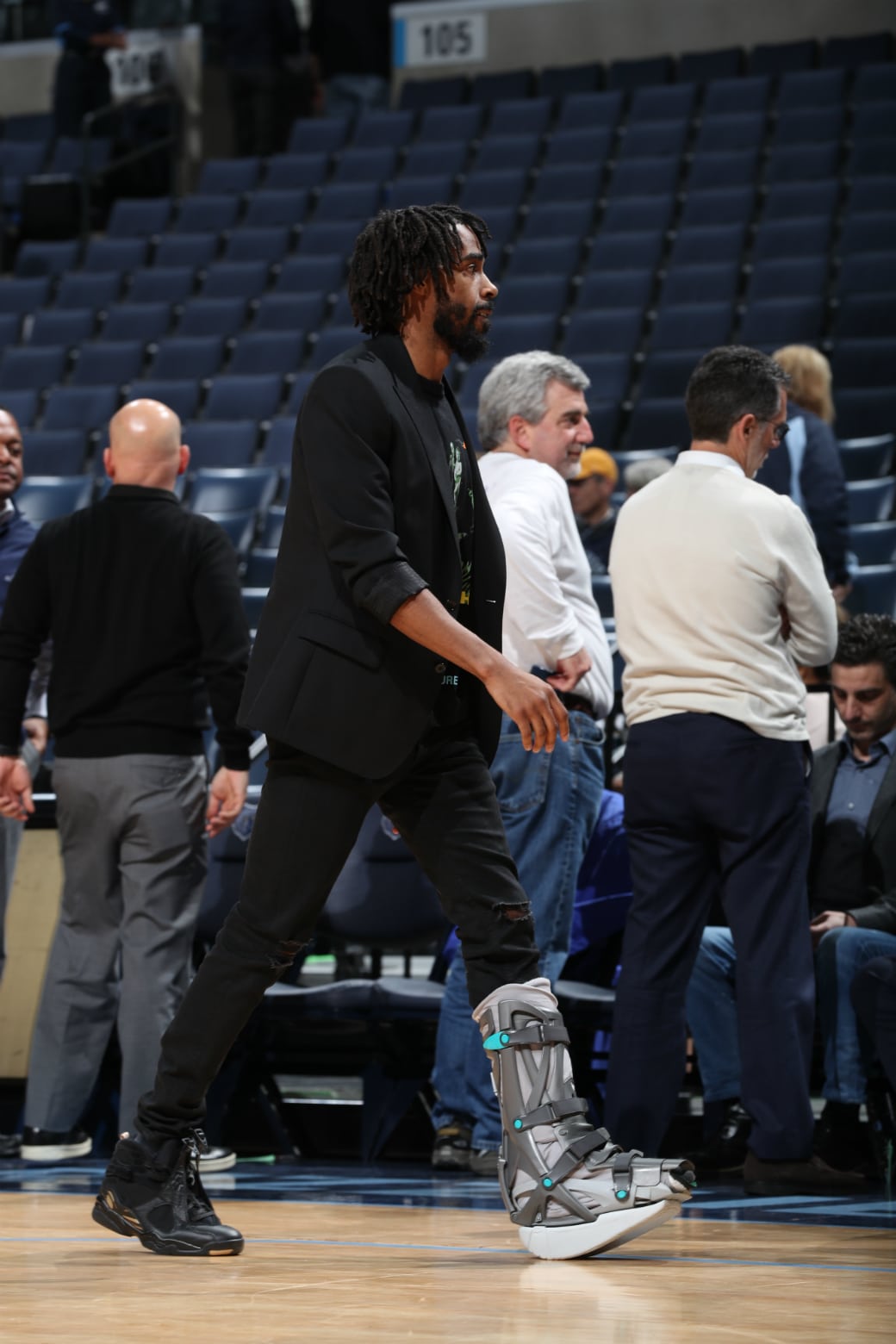 "It was frustrating to see what you've invested all your time in start to spiral downhill," he says.
And to consider that, no matter how much he yearned to, Conley could do nothing to stop it.
At least not then.
—
Fast forward to November and Mike Conley is hopping out of a black Cadillac Escalade parked right off Times Square in Manhattan. It's a little over a year since his initial diagnosis and he's back to full strength, averaging career-highs in points (21.1) and assists (6.5) to help lead the 14-9 Grizzlies.
The streets are quiet as Mike walks up to a narrow building where his photo shoot for Twenty, a luxury clothing brand, is set to take place. He holds the door open for the rest of his crew before ducking inside.
Despite the fact that he's been entertaining the media for nearly two hours, Conley is unbothered. He listens intently as David Helwani, the founder of Twenty, tells the story of the company; and happily agrees to try on multiple outfits for the shoot, working with his stylist and brand manager, Brandon Williams. Old school hip-hop blares from a nearby speaker and Mike spits along to it. He's a huge Jay-Z fan but will listen to pretty much anything, depending on the mood.
"Today I came into the locker room playing like Avant, Joe, Charlie Wilson," he says. "That was my vibe for the whole practice."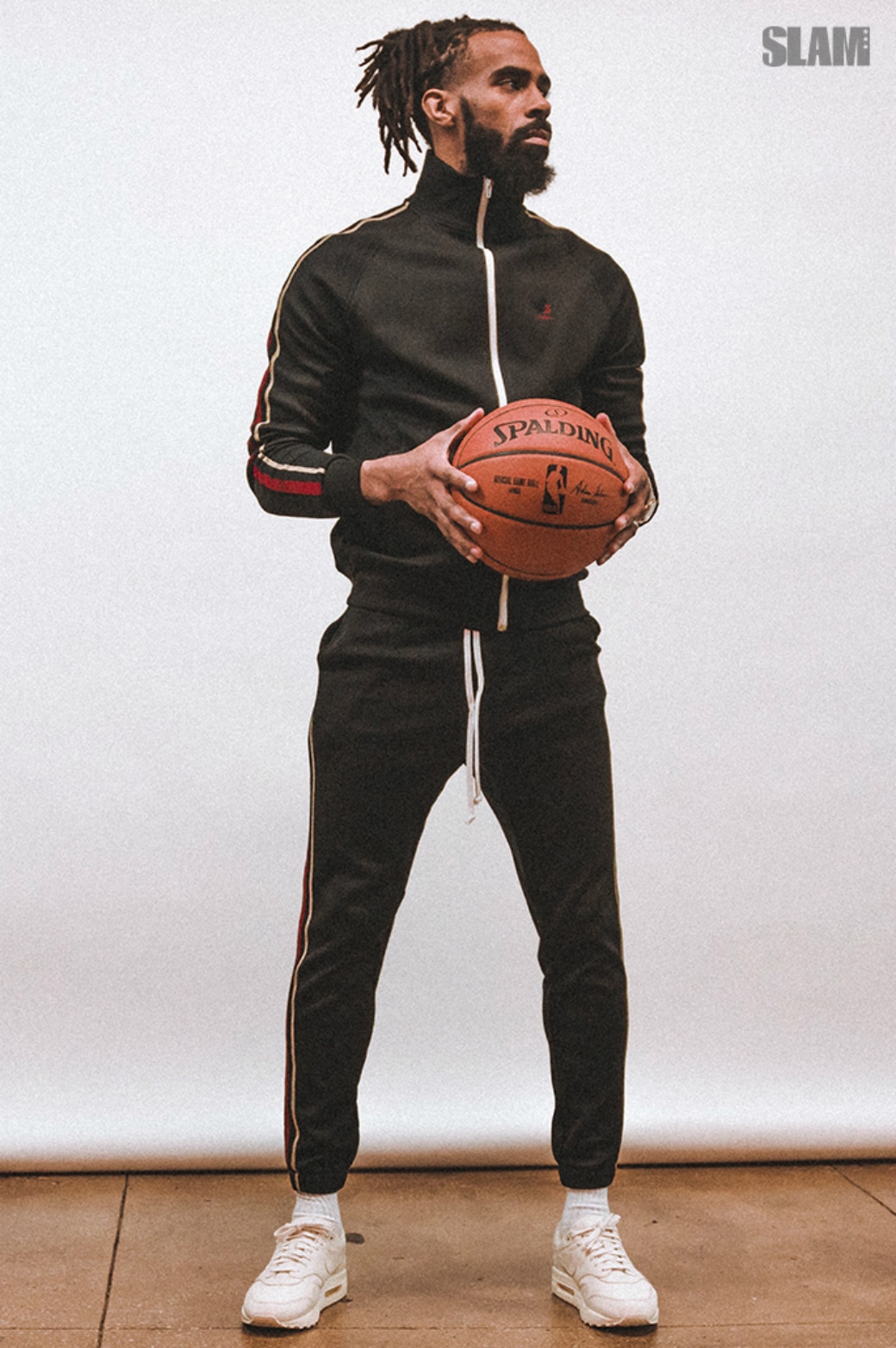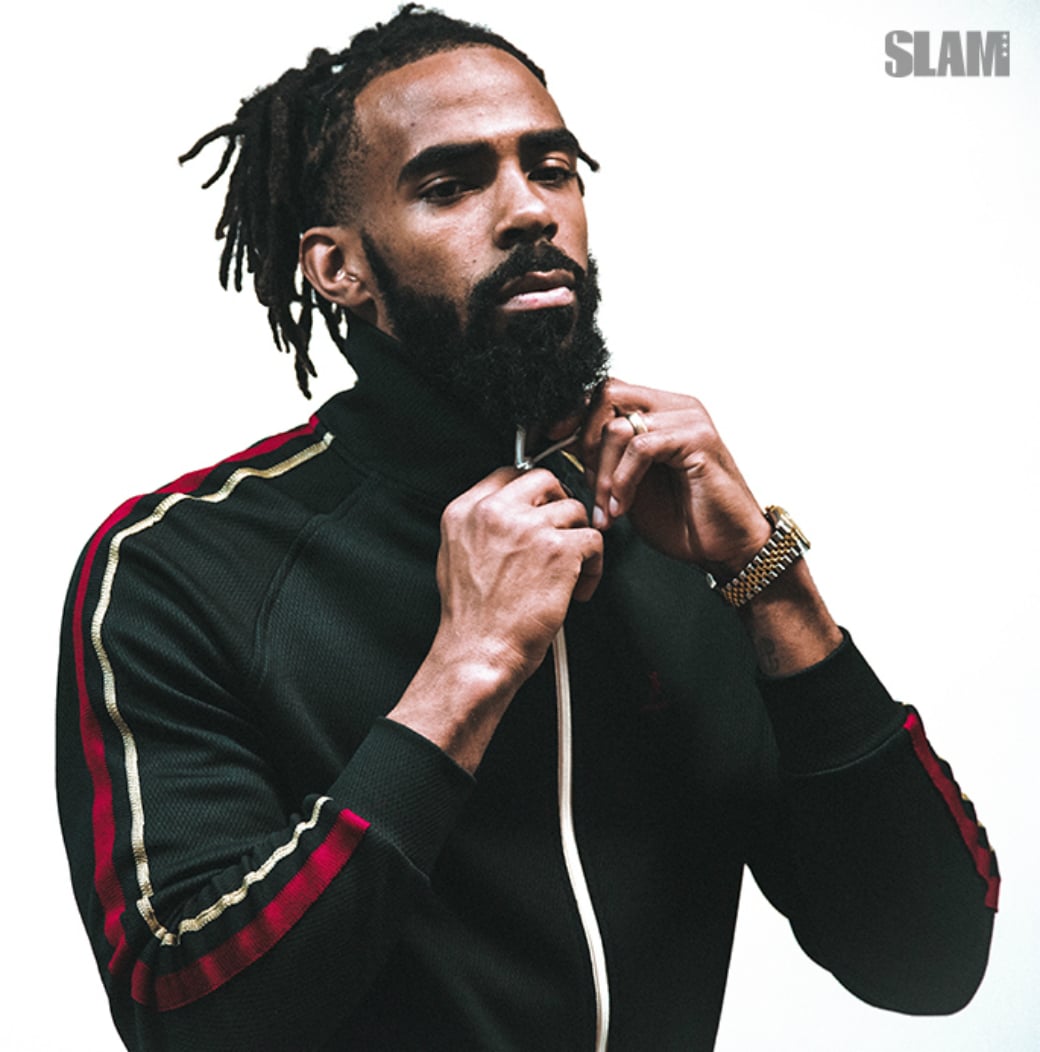 Conley isn't the type of person to demand the aux cord or seek out the spotlight in any capacity, really. He's low-key and extremely humble, despite his accomplishments.
"I really haven't met a guy like him before," says veteran teammate Garrett Temple, who's been in the League a decade now. "Probably the nicest guy in the NBA."
Those who know Conley well describe him as "just a regular guy." Which, in many ways, is absolutely true. But it's also not.
Just a few weeks ago, he spent Thanksgiving at Justin Timberlake's house in Los Angeles. He was in the studio when Kanye West and Lil Pump recorded the hit song "I Love It," offering bits of feedback amid the process. He grew up idolizing Michael Jordan and is now signed to the Jumpman Brand. And of course, he's one of the most dominant guards in the NBA,  carving up defenses with his savvy ball handling, outside shooting and patented floater in the lane. Conley knows that he doesn't have the same athleticism as many of his opponents, so he looks to dominate the game mentally, always thinking one step ahead and making the correct reads.
"He's a difference maker," center Marc Gasol tells us. "Somebody that we obviously really need to be successful."
"You don't know how good somebody is until you actually play with them, and he's…" Temple pauses for a moment to gather his thoughts. "People have said it for the last 5-6 years, I have no idea how he hasn't been an All-Star. If we keep doing what we're supposed to be doing, hopefully he'll get it this year."
Right now, as he excitedly reaches into a candy jar filled with Sour Patch Kids in a New York City office, Mike Conley might be a regular guy; but tomorrow, he'll drop 37 points, 10 assists and 5 rebounds in an overtime win over the Nets at Barclays Center. Nothing regular about that.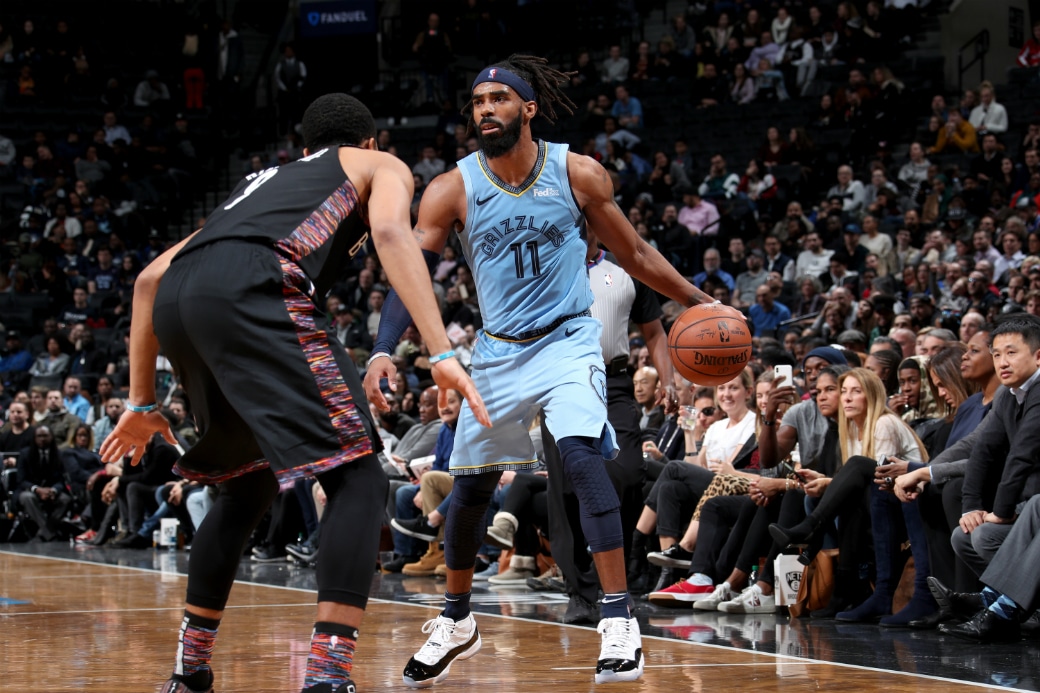 Conley possesses this unique ability to shift between overly polite (he's won multiple NBA Sportsmanship Awards and never been assessed a technical foul) and absolutely cold-blooded. The change happens so quickly and easily that it's subtle. Growing up, his mom called him "The Silent Assassin."
"I'm the most-fierce competitor out of anybody on that court and will do anything to win. I'll be physical – push, scratch, claw, whatever I got to do," he says. "I'll knock you down… and help you up. I'll hit big shots… and smile as I walk off."
"He's a killer on the court but he's the total opposite off the court," forward Kyle Anderson affirms.
When it's time to go, Conley never lacks the motivation. He gets it from the fans in Memphis, from the doubt placed on his team before the 2018-19 season, from a desire to prove himself once again.

"You want to get your respect back and show people that you can play, show people that you're still yourself," Conley stresses. "Honestly, man, I play with nothing to lose. I know what it's like to be on the other end now and be on the sideline watching and feeling hopeless. So when I go out there and play and I'm getting to do what I love to do, I'm going to give it everything.
"It's the re-spark of that fire."
—
Mike Conley is irritated. He's leaving the FedEx Forum after the Grizzlies have dropped three games in a row. His shot hasn't been falling the way it normally does, especially from beyond the arc. He's hot about it.
And then, just like that, the frustration is gone, abruptly replaced by a feeling of gratitude.
"I realized that I was walking out of the arena with no issues, no pain, no nothing. I'm thinking like, man, what am I really mad about? I know what it's like to be upset—that was last season. Every step I took was excruciating. It put it all in perspective. I'm playing the game I love to play. I get to show people every night. So [the injury] just gave me that kind of drive again. That kind of perspective on the game. And made me realize I don't want to let it go. Ever."
In hindsight, Conley is appreciative of what he went through. The agonizing pain. The intense treatment and rehab. All the fear and second guessing. It has given him new life and made this season that much more special.
"I think last year—it's weird but it might have been the best year of my life when I look back at it," he says. "Because of what came out of it.
"For me to be back playing and not just playing, but playing at a high level. I don't want to say it's a miracle, but I'm just thankful."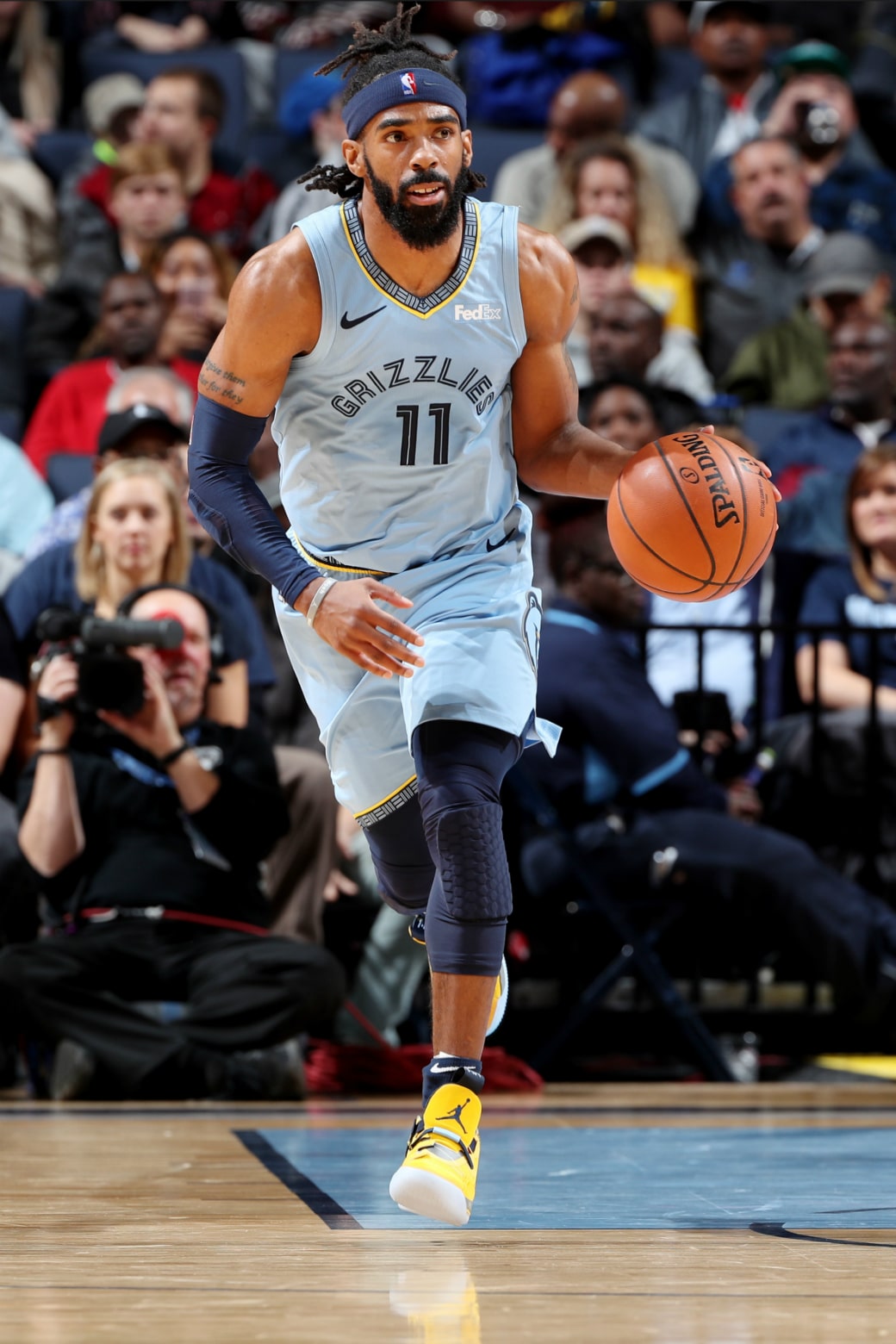 Conley takes pride in seeing Grizzlies fans alive again. Through the first 23 games, the message from the squad has been clear. They are not rebuilding. There will be no tanking, especially with the way their star point guard has returned to form.
Yeah, there are still people who have their reservations about the Grizzlies, who think the losses are bound to stockpile soon, who believe that Conley will, however unfair, miss another opportunity to make the All-Star team.
But what if the run continues? What if Conley only gets better? What if he takes the Grizzlies further than anyone imagined?
What if?
—
Alex Squadron is an Associate Editor at SLAM. Follow him on Twitter @asquad510.
Photos via Alex Squadron and Getty Images. 
2,873