SLAM: A lot of kids fool around with the game at a young age. When did you know that this was something that you could really be good at?
Mike Muscala: I feel like you have to go through stages. I think, as a kid, you have times where you just mess around, and then you have times when you think you're good, you can have skills. But sometimes, you kind of have doubts, too, you know? But I feel like I really started to really like the game when I was around third or fourth grade. I really started to enjoy playing with my friends and [like] the challenge of it. And I was always tall growing up.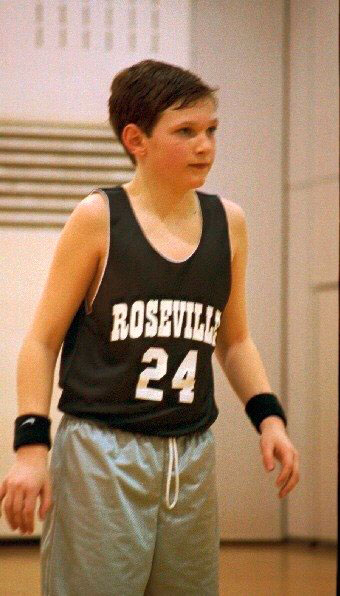 SLAM: Were you that awkward big kid?
MM: Well—I wasn't super awkward. But I was always pretty tall over the next tallest kid in my class. But then there came a time, from 8th grade through about 10th grade, I didn't grow as much as my other friends. I was still tall, but I wasn't like the really tall dude. I wasn't playing center; I was playing more of the 3 and the 4 as opposed to just the 5. It was a really awkward phase for me because I had never done that in my life. I was out there trying to shoot threes. But it was good because it forced me to try to learn some other skills that I feel like I still use now.
SLAM: What kind of hoops scene did Roseville have?
MM: I definitely grew up in a hockey town. Our varsity team, my senior year we were like two games under .500 and that was like the best record they had had in the last five or six years. It was really a hockey-oriented school. But even then, and now, I feel like the hoops scene in the metro area of Minneapolis actually is still underrated. I think there are some good players that have come out of there that continue to come out of there.
SLAM: Like Khalid El-Amin?
MM: Yeah, yeah. I used to play in a pro-am every summer after my college years downtown and there would always be some great players there. I even think my high school class had some really good players—Rodney Williams, Royce White, Mike Bruesewitz, Nate Wolters. I think we had some good ones.
SLAM: Why weren't you a Minnesota Golden Gopher like some of those guys?
MM: I was definitely a late bloomer. The Gophers had two scholarship spots my year. Rodney and Royce were slam dunks for them. I mean, they were the guys in Minnesota at that time, you know? Rodney was dunking everything and Royce White was like a point forward. They were great players. And there is only one DI program in Minnesota: the University of Minnesota. You are kind of left with North and South Dakota. After that, there's not much. You could go to Wisconsin or Wisconsin-Milwaukee, but there is only one in Minnesota.
SLAM: So why Bucknell?
MM: Like I said, I wasn't really heavily recruited. So, I was playing in some AAU tournament in Indianapolis or something. I played well one game. I got a call from Dane Fischer, who was an assistant at the time at Bucknell. He left me a voicemail and said he was from Bucknell and I was like, That name sounds familiar. I looked them up and I was like, Oh yeah, they beat Kansas. You know, in the Tournament? That's how I knew them. Did some more research on it. Just one thing led to another.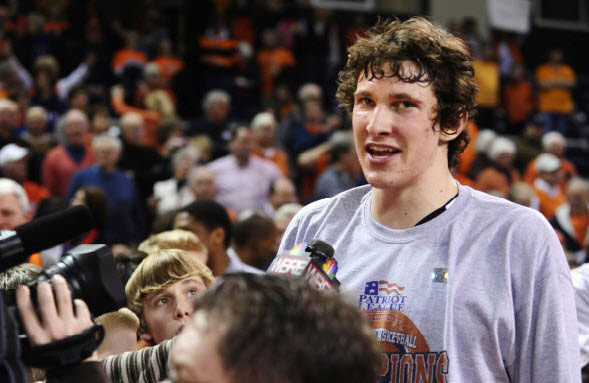 SLAM: I know the DI dreams blossomed late, but when did the pro aspirations start?
MM: At first, I didn't have any. It was just about playing at Bucknell and getting time there and just being competitive at that level. But then, maybe in my junior year, we lost to Lehigh and CJ McCollum at home. We ended up going to the NIT. We beat Arizona at Arizona in the NIT as the 8th seed. Then we played Nevada a few days later. I had two pretty good games against those two schools and had a pretty good junior year.
I went to work out at IMG Academy that summer. I paid to go—my parents helped me pay—just to see what it was like. I started playing with the guys there. I just felt like, Yeah, OK. This is a possibility.
—
Top photo via Getty Images, others courtesy of the Muscala family
145