Tracy McGrady came up with the vision for the Ones Basketball League (OBL) in the fall of last year. The legendary NBA Hall of Famer has always been a visionary (we've got an entire special issue dedicated to his revolutionary stamp on the game), but as a father, he noticed that his own teenage sons weren't watching the game the same way people used to. In fact, the next generation, he found, barely even watches live events at all. Instead, they're more drawn to quick, short form content on streaming platforms like YouTube and TikTok.
"They're a different breed," T-Mac tells us over the phone.
One quick scroll through NBA Twitter or NBATok will show you that nowadays everyone is debating about hypothetical matchups: Could X player beat X player one-on-one? Most people are drawn to legendary NBA matchups—with McGrady often being mentioned in the conversation. Being the visionary that he is, T-Mac soon realized that there was an ocean of untapped talent out there, full of people who could hoop but just needed an opportunity. And when you strip away all of the other components of the game, like needing to put together a team, or hiring a coach, all you really need in order to show if you can actually hoop is the rock, a court, and a platform. It's with that realization that the mission of the OBL was born.
"One-on-one basketball is the true essence of basketball," McGrady says. "To get into [it], you gotta be wired differently anyway, right? You're on an island, every frickin' possession."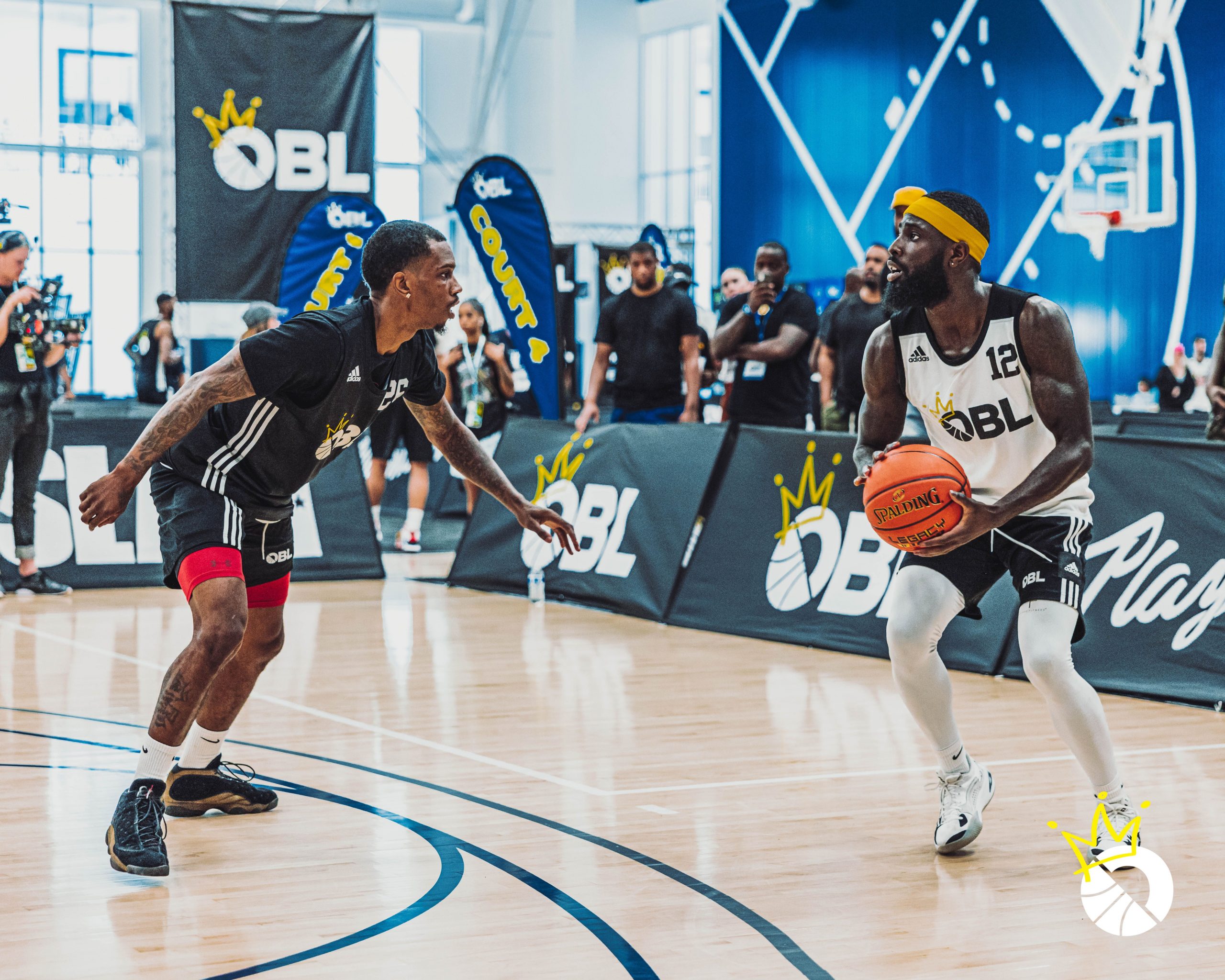 The OBL is the perfect crescendo of just that—the spirit of the game and the fact that it can be played anywhere, by anyone. The premier, one-on-one basketball league, which debuted in April, hosted regional, weekend showcases featuring 32 players in six different cities, including Houston, Atlanta, Chicago, New York, DC (Springfield, VA), and Los Angeles. The best of the best in each city competed for a cash prize of $10,000 in each region, while the top three guys received an automatic invite to the OBL Finals in Las Vegas later this month.
Out in Vegas, they'll then compete for a grand prize of $250,000 and the chance to be crowned the honorary "Ruler of the Court" by T-Mac himself—a hooper's dream turned into a reality.
"Everybody can't make it to the NBA, but right in here in our backyard, on every block, we got KDs, James Hardens, Kyries," said McGrady ahead of the tournament. "They out here. They need a platform and I'm providing that platform for them."
The first stop of the OBL Regional Tournament was in Houston. There, a range of talents and standouts, from YouTube influencers and pro hoopers to guys just trying to get their name out there, all went head-to-head in front of T-Mac and even WNBA legend Sheryl Swoopes. None of them held back either, bringing a gritty, tough-nosed, in-your-face intensity that even had T-Mac off his feet.
In the end, John Jordan, who played at Texas A&M-Corpus Christi, the NBA G League (where he won the dunk contest in 2017) and most recently in Romania, won it all with an overall 9-1 record.
Next up was Atlanta, where legends like eight-time NBA All-Star Dikembe Mutombo were in the building to watch the action. It was ultimately Glen Rice Jr. who really showed out, even on a tweaked ankle. Going against Antonio Hester in the championship game, Rice held his own to win the weekend and qualify for the Finals. Rice isn't new to this, though, as the Georgia Tech product was drafted in 2013 by the Sixers, and went on to play for the Wizards and then overseas. Still, it's anyone's game.
The rest of the OBL Regional Tournament went a little something like this: Mario Smith, the only non-local player to compete in the OBL Chicago Regional, put in work while making the commute from Kalamazoo, MI, every day. All those drives ended up paying off when he beat fellow OBL Finals qualifier Yoshi Craig, 9-8.
Then, in the Mecca of hoops (NYC, of course), Queens' own Isaiah Brown showed why they call him "Leaky Roof"— you need buckets to deal with a leaky roof, don't you? Well, this certified bucket-getter out of SUNY Potsdam, where he averaged 24.2 points per game, put on for the city and swept through the competition with an undefeated 10-0 record to win the OBL New York Regional.
Out in the DMV, Kevin Kuteyi embraced the challenge ahead of him as the eighth and last seed, but just as his loud and energetic personality goes to show, if you got it, you got it. He technically needed to win the play-in game just to qualify for the quarterfinals. But he ended up putting together three more wins thanks to a hot shooting streak (and elite confidence) that couldn't be matched.
The last stop before Vegas was the City of Angels. At that point, even T-Mac could feel the energy of the OBL in full-swing. "By the time we got to L.A., we were rolling and we understood what [to expect] and where we wanted to go," he says.
In LA, it was another New Yorker who showed off and showed out. George Beamon, a co-captain and two-time First Team All-MAAC standout at Manhattan College, was electric and won four straight games on Sunday to become the OBL Los Angeles Regional champ.
"I'm from New York but we outsiiiideeeeee," Beamon said when he hopped on the mic.
For McGrady, watching his vision not only come to life, but exceed expectations, was just one of the many highlights of seeing the OBL come together. Really, it's all about making an impact and giving these hoopers an opportunity to showcase themselves on a national stage.
"I'm getting so many calls, and everybody I talk to is talking about OBL. It's really the topic of conversation. On top of that, the storytelling with these guys that are involved with OBL, this is a platform for these guys that make a name for themselves. And, really, have people that love the game of basketball, know their names, and [even] people that don't watch the game of basketball, be in attendance and understand who these players are, playing at this type of level. I mean, we've never seen this before. So, it's pretty cool to have this vision and to see it come to fruition."
The OBL Finals are set to take place in Las Vegas July 15-16 at the Dollar Loan Center in Henderson, Nevada. If you're looking to see all the action in person, you can buy tickets here. Tune in to all of the OBL's coverage and highlights here.