When Boston College assistant coach Chip Cunningham asked Jerome Robinson to sign a photo of himself wearing his new Los Angeles Clippers threads, Robinson made sure to include a short message before handing the picture back.  
"10%? Yeah, OK!"
The message didn't make sense to Cunningham at first, but Robinson made sure to remind him of its meaning. At a pregame shootaround during Robinson's freshman season at BC, the young guard asked Cunningham what he thought the odds were he'd make it to the NBA.
The response? 10 percent.
"I remembered that," Robinson says.
Two years later, as a junior, Robinson ranked second in the ACC in scoring with 20.7 points per contest and was a First Team All-ACC selection. He made a name for himself on the college scene as one of the country's most electrifying scorers, dropping a staggering 46 points at Notre Dame in early February.
The journey to becoming a nationally-recognized bucket getter and an NBA lottery pick was a whirlwind.
Robinson grew up a multi-sport athlete, playing basketball and baseball, but the lure of hoops culture made him decide to zero in on basketball after his sophomore year of high school.
"I knew that feeling I got after our state championship game, having fans, the crowd behind you like that, I never really got during baseball," Robinson explains. "During that time period, North Carolina basketball culture was crazy hype. Crazy."
Robinson joined the AAU scene late when he switched from summer baseball to the Raleigh-based Garner Road program. Top-ranked prospects like Brandon Ingram, Theo Pinson, Dennis Smith Jr., Harry Giles, Kwe Parker and Bam Adebayo were already running the Carolina hoops scene, and Robinson flew under the radar.
The numbers weren't jaw dropping — his career-best scoring output at Broughton High was 27 points — but there was something that separated Robinson from others to the coaching staff at Boston College. It wasn't a measurable statistic, it was what Cunningham called the "It Factor."
"When you see pro guys play, there's a certain pace to how they play, a certain savvy that they play with that comes with years of playing. You either have that and everything you do looks easy or you don't," Cunningham says. "Jerome had that from day one. His movements looked like a professional basketball player."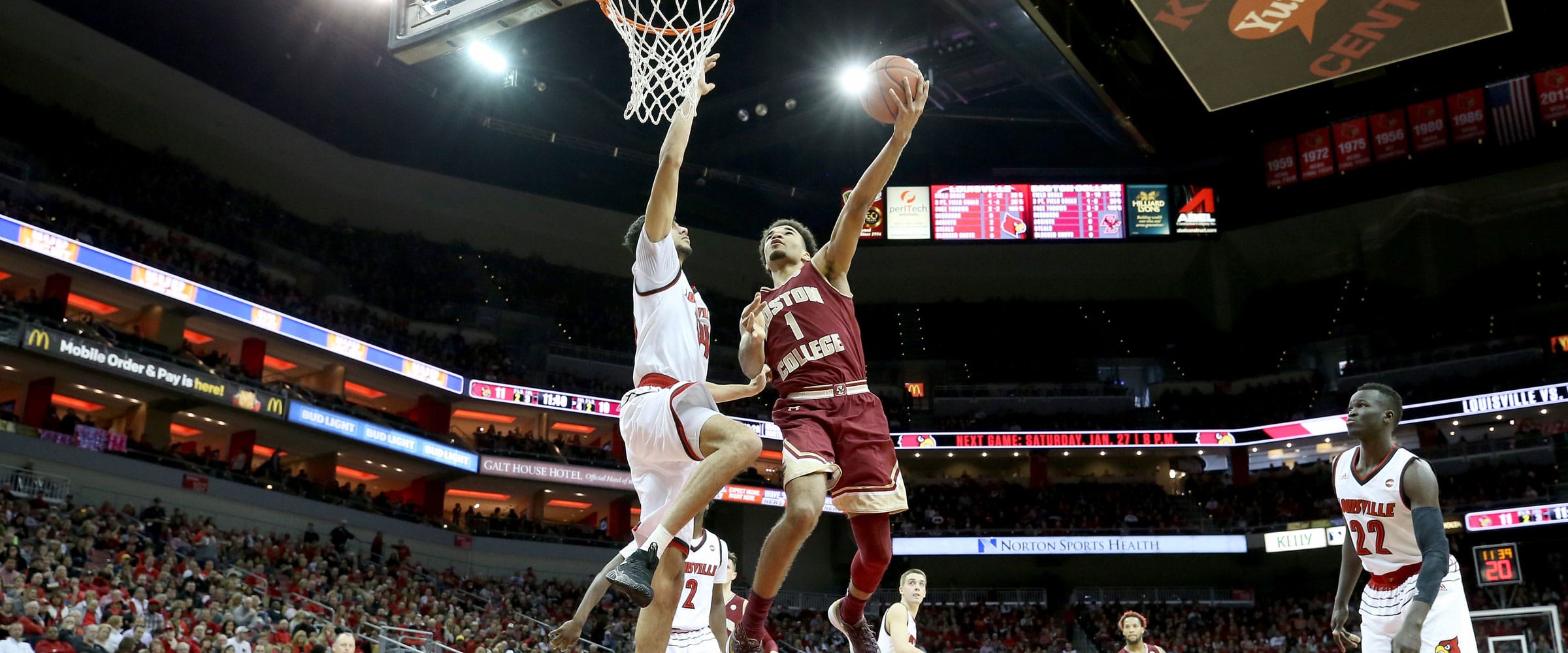 Robinson entered college as the 306th-ranked player in the nation, but the narrative around his impressive potential evolved quickly. The Eagles flopped to an 0-18 record in ACC play during his freshman year, but Robinson showed flashes of brilliance, scoring 11.7 points per game. Despite the shadow cast by the team's struggles, it was clear that Robinson had a chance to be the leader of their resurgence.
"I'd say that during his freshman year at BC, he had this way about him," says Broughton coach Jeff Ferrell. "He didn't go into college trying to be the man, but he was willing to help change the culture at BC, not in a cocky way, but as a piece of the puzzle. Turns out, his piece was the biggest."
In an age where players at every level routinely jump ship to greener pastures, no one would've batted an eye at Robinson taking his talents to a contender. But rather than take the easy path, Robinson took it upon himself to help revamp the program's culture.
"It was something I wanted to stick through and fight through because it's easy to clear off stuff like, I could go join Kentucky or something. I could've left after my freshman year," Robinson describes. "I went about it by leading by example. That's big for me and who I am. I lead by example."
The mental toughness to keep fighting is engrained in the Robinson family. His parents, Jerome and Amy, were both athletes.
"My parents are huge for me," Robinson says. "Talking with them and always thinking about the things we talk about is where that mentality stems from."
Yet Robinson, then 19 years old, made the decision all on his own to stay in Chestnut Hill.
"You never had to re-recruit him to come back to BC. These days, everybody transfers. We sucked. Most guys would head for the hills," Cunningham says. "We never once had to fly down to North Carolina to convince his people — call his workout guy, call his AAU guy, call his pastor, all that. He was committed from day one and saw the vision."

Taking the more difficult path paid off. Robinson played a rigorous ACC schedule against a plethora of future pros and in the summer after his sophomore year, decided to dial it up and jostle with the world's best. He flew out to California and spent eight weeks training with NBA players like Emmanuel Mudiay, Bismack Biyombo, Georges Niang and Spencer Dinwiddie.
After running with those guys, Robinson knew he was destined to make it to the next level.
"I'm so grateful for going through that whole experience," he says. "I thought leaving there that I was going to be a professional 12 months later. I knew I'd become a much better player, a much smarter player and there was going to be nobody I was going to face in-conference or out-of-conference that was as good a player as the guys I was playing against for eight weeks."
Fast forward 12 months, and Robinson was right where he envisioned: Brooklyn, New York for the 2018 NBA Draft. He had a profusion of buckets, a victory over top-ranked Duke and the Eagles' first winning season since 2011 on his resume.
Despite the accolades, very few mocks had Robinson being taken in the lottery. Getting slept on was nothing new for him, though, and he ended up landing with the Clippers as the 13th pick.
"I've always had a chip on my shoulder. I wasn't recruited high. I've just always been an under-the-radar guy," he says. "I just keep playing my game and let my game speak for itself."
To become the most versatile player he can be, Robinson has spent the summer studying several NBA stars. He's not limiting himself to any one archetype.
"For me, this is where I think my IQ takes over when I'm modeling my game. I don't really pick one person," he explains. "I think of it as an old person's wisdom: they've already been through it and they know how to handle it, but you have to find ways that it'll better you in your situation."
Asked to rattle off a list of the players he observes, Robinson was ready.
"Kyrie Irving and John Wall. I watch Klay Thompson and JJ Redick's footwork on screens. I watch guards like Steph Curry and Damian Lillard and how they separate, step back and create space. How guys like CP3 are a maestro on ball screens. It's taking what they do great, watching those things and figuring out how I can add to my game."
Robinson made the highlight reels in college because of his explosive scoring, but he's prepared to show the League he can do much more than that. His playmaking ability is something he believes has gone overlooked.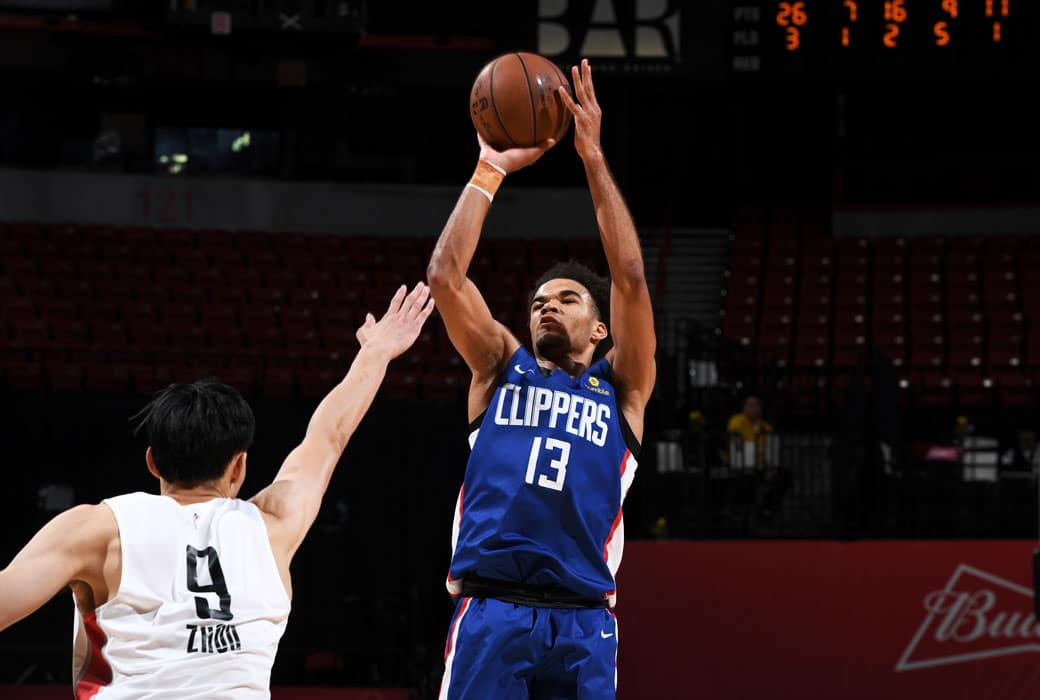 There's a reason Robinson skyrocketed up draft boards, despite the fact that his final college season ended earlier than most (he was one of just four first round picks out of college to not appear in the NCAA Tournament). Once teams started bringing him in for interviews, it became clear there was something more than just his jumper that'd carry him to NBA success.
"In adverse times, I know not to fold, I know things will get better and I know how to work through those things," Robinson stresses. "That's one of my strengths. In the NBA, everything's not going to be all easy, you're going to have your ups and downs and I'm a guy who's been through a lot of ups and downs my whole life. I think that's something that helped me during my time at BC and will going forward.
"For me, it's always onto the next one. Once I let a shot go, I can't get it back. Obviously, if I miss it, I think about adjustments, but I don't ever let it phase me. I keep my confidence up."
Robinson's former coaches are adamant that mental toughness and other off-the-court traits played a crucial role in his draft position.
"Jerome is an A-plus, unbelievably good kid," Cunningham says. "He's never been caught up in any nonsense … NBA teams admire that about him, that he didn't run from where he was at."
"I was a bit surprised by the lotto pick," Ferrell admits, "not because I didn't think he was good enough … My impressions of the NBA is that they want big names and glitz. It's refreshing to see an NBA team choose a person of integrity and character but also someone who can play. As a player, Jerome always plays with a positive attitude and like it may be the last time he ever gets to step on the court. As a person, he is so sincere and affectionate. He loves people, has charisma and is fun to be around."
He may be an unranked recruit from Raleigh, North Carolina, but Jerome Robinson is ready to rise up under the beaming Hollywood lights. If you want to let him slide under the radar, he's OK with that, too—his game will do the talking.
—
Ian Pierno is an Assistant Editor at SLAM. Follow him on Twitter at @ianpierno.
Photos via Getty.
2,925