On The Rise: Tobias Harris is Ready to Help Lead the Clippers Back to the Playoffs
It's been seven years since Tobias Harris heard his name announced by commissioner Adam Silver at the 2011 NBA Draft at the Prudential Center in Newark, NJ, but the 25-year-old Los Angeles Clippers forward still remembers it like it was yesterday. "People say there's certain moments in your life you'll always remember, like getting married," Harris said. "That's a moment I'll never really forget."
There are plenty of small memories from that evening that together made it unforgettable for Harris, who was named Mr. New York Basketball and a McDonald's All-American in 2010, and made the SEC All-Freshman team in 2011 with Tennessee, where he averaged 15.3 points and 7.3 rebounds in his lone college season.
Hearing his name announced in the green room? "A relief," Harris said. Walking up to the podium to shake the commissioner's hand? "Excitement," Harris continued. But the proudest moment of the night came at dinner afterwards, when Tobias gathered with many of his family members, including his grandfather, who he had a close relationship with growing up. To have his grandfather be able to share in his best basketball moment yet was meaningful to him.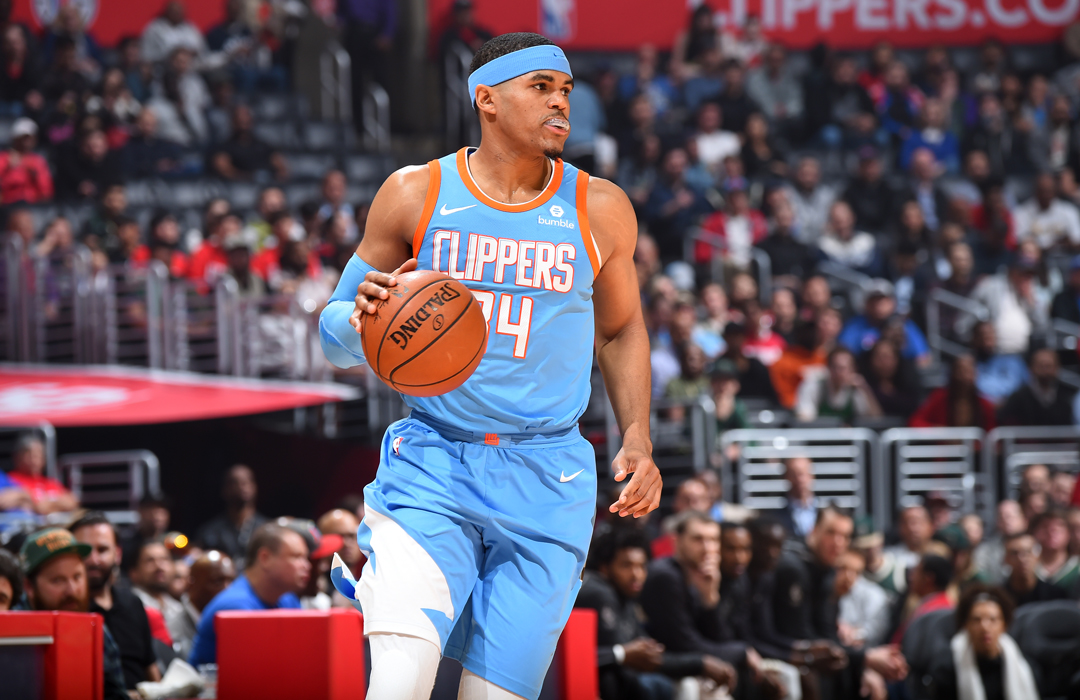 Seven years later, Harris is ready for new basketball memories, and hoping to finally find a long-term NBA home in Los Angeles, where he was traded from Detroit during the 2017-18 season. The Clippers will be Harris' fifth team in his seven seasons in the League. Like everything else, it started on draft night, when he was selected 19th overall by the Charlotte Bobcats and dealt later in the evening to Milwaukee.
With the Bucks, Harris was a rookie on a team looking to make a playoff push. During that first season, he appeared in just 42 games, averaging 11.4 minutes and 5.0 points. In the middle of his second year, Harris was moved to Orlando, as the Bucks acquired J.J. Redick for the postseason stretch. It left Harris stunned.
"You feel like the team just gave up on you," Harris said. "I was telling myself, This could be it. I knew I had to take advantage of the opportunity in Orlando or I would be out of the League in a couple of years." On the flight there, Harris recalled a conversation he had with teammates Stephen Jackson and Drew Gooden while in Milwaukee.
It was his rookie season, and Harris was frustrated by the lack of minutes he was getting, believing that he had proven at the high school and college levels that he was a capable player. The two veterans did not disagree. "They just said to me, Young fella, you can hoop, and there's no question about it. Just be ready when your opportunity comes," Harris remembers.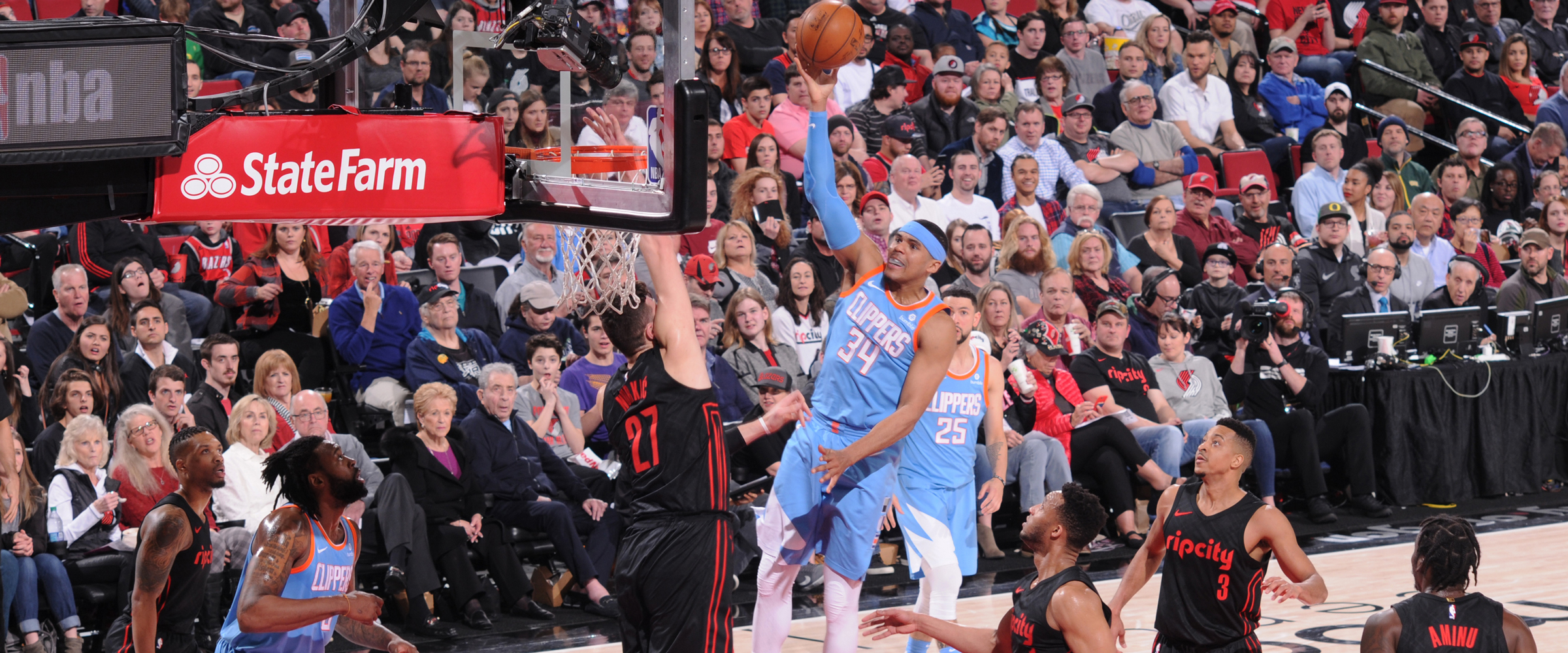 The opportunity arrived in Orlando. Harris averaged 17.3 points and 8.5 rebounds in 27 games after the trade, and put up similar numbers the following two seasons, earning himself a four-year, $64 million contract in the summer of 2015. The Magic were in rebuilding mode, though, and the ensuing season, they decided to move on from Harris. Ahead of the 2016 deadline, he was sent to Detroit, where head coach Stan Van Gundy was looking to make a run at the playoffs.
In Detroit, Harris was actively involved in the community off the court, and committed himself to being a long-term piece of Van Gundy's plan. But the Pistons had other ideas, especially when Blake Griffin became available on the trade market earlier this year.
"It was hard," Harris said, when asked to reflect on his eventual move from Detroit to Los Angeles. "I put a lot into the city and the team." Moving around so much early in his career has made Harris realize that players are often victims of circumstance. Teams are constantly shuffling their coaching staff and front office in search of the right formula, and in the process, players like Harris become the casualty of that uncertainty.
But this move to Los Angeles was a lot easier for Harris, because going with him was teammate and close friend Boban Marjanovic, the 7-3 gentle giant. The internet first got a glimpse of Harris and Marjanovic's budding friendship in a viral dancing video in January. Harris dubbed them "The Bobi & Tobi Show."
"Everybody loves him," Harris said. "Bobi never has a bad day. He's always going to lift you up and make you smile. Our friendship grew even more after we got traded." Harris' comfort with his new teammates has also helped. In 32 outings after the trade, Harris became a key part of coach Doc Rivers' attack, averaging 19.3 points and shooting 41.4 percent on 5.3 three-point attempts per game. "I love it here," Harris said. "I love the system and the playing style."
"The Bobi & Tobi Show" has rolled on, even when the cameras are off and we're not privy to the viral moments that the two of them are surely generating. "I'm culturing him," Harris said, laughing. "I'm teaching him some culture. I got him into Notorious B.I.G. and 2Pac. It's cool."
The two have also been focused on teaching each other their slang. It sounds like Marjanovic, who was born in Serbia, is a quick learner. Recently, Harris taught him how to use the term chill out, my g. "He just comes up to me and says, Chill the f— out, my g. He put the f-bomb in and I was like, Who taught you that?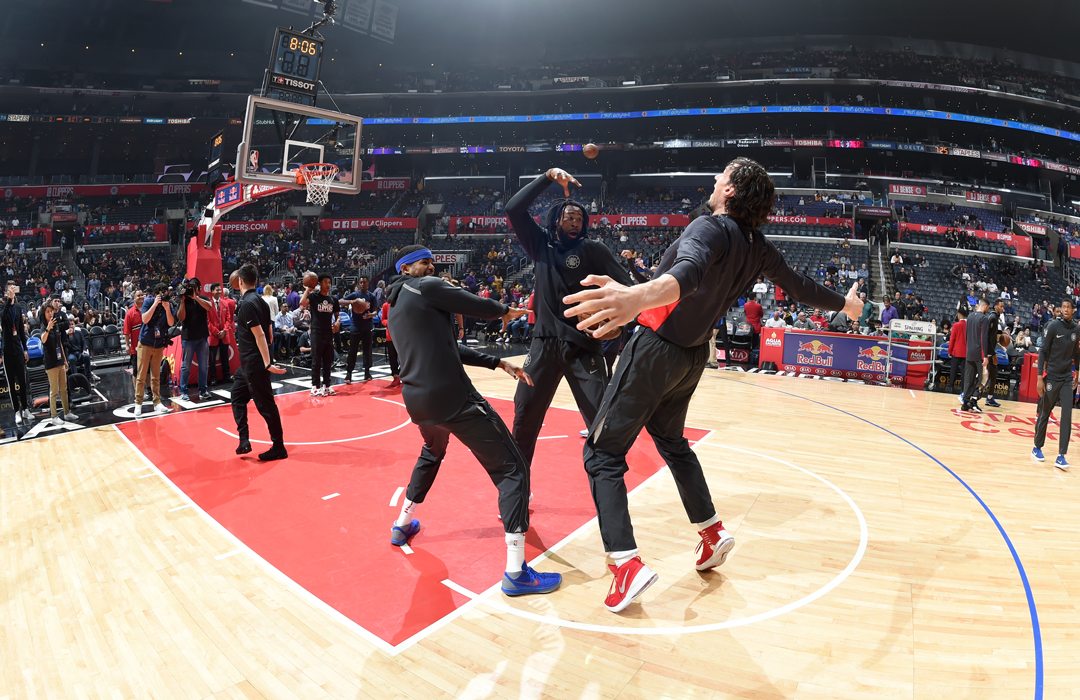 In return, Harris has been trying to learn Serbian. "He's been teaching me some of his slang," Harris said. "I've been trying to learn his language a little bit, and it's tough. So I know what he's going through here in America."
The two have continued hanging out in Los Angeles since the end of the regular season, but soon Harris will go back to New York and start working on his summer goals. Harris knows what he has to do next to start getting recognition alongside some of the best forwards in the League.
"A huge key this summer is working on being a better two-way player," Harris said. "To be better on the defensive end, and being able to build on what I did this year. Being able to make plays for other guys, shooting the three-pointer, and just being able to evaluate different situations I'm in, especially when teams start to switch and being able to exploit those mismatches. As a young player, I have a lot to get better at, I have a lot to grow, and I'm excited for that."
Harris believes the Clippers are starting to build a new identity in the wake of the breakup of Lob City, with Chris Paul in Houston, Griffin in Detroit, and DeAndre Jordan hitting free agency this summer. "We want to be a versatile team," Harris said. "A team with different guys who can play different positions." One of the problems that plagued Lob City was a lack of secondary scoring to support the superstars. Now, the Clippers are hoping to turn their depth into a strength.
Harris, who has played in just four postseason games in his NBA career, knows how important it is to be part of a successful team. "That really shows not just how good of a player you are," Harris said. "But how good of a team you are. To be able to come together and make a playoff run. That's something we have to get better at as a team, to figure out ways to be the best team that we can be. That's what I'm looking forward to doing next year."
For now though, he's focused on progressing individually and making L.A. his new home. To help reach the next level, Harris taps into another memory, of the lessons he learned during that frustrating rookie season in Milwaukee.
"Be patient," Harris said. "But at the same time, you have to stay hungry. As a rookie, I came in like I should be playing 48 minutes, and when I look back at it now, all I had to do was be patient. At the same time, you should think that you should be out there playing all the time, and you should go out everyday and prove to yourself and everyone else that you can still be that player."
—
Alex Wong is a writer living in Toronto. Follow him on Twitter @steven_lebron.
Photos via Getty Images.