Given how quickly things in the League can change and how challenging of a season it was for Ty Lawson, it's easy to forget just how special he is as a player and how good he can be with the ball in his hands.
SLAM caught up with Lawson before he took the court last week for an off-season pick up run against fellow pro and college players in Los Angeles.
The 28-year-old spoke openly about his preparation for next season, difficulty in adjusting in Houston, working past his alcohol rehabilitation and more.
SLAM: What have you been working on to get yourself ready and prepared for next season?
Ty Lawson: My trainers Chris Gaston and Ivorie Manning are actually out in L.A., so I've been out in L.A. just working out with them two times a day; shooting, ball handling and an occasional five-on-five run just to keep my competitive edge.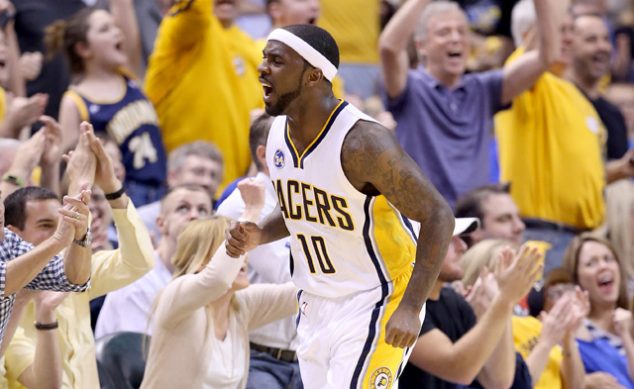 SLAM: Can you just summarize what last season was like for you?
TL: It was tough. Going into the season with Houston, we thought we were going to be one of the top teams and a title contender. I guess it just wasn't a good fit on all ends. From not having the ball in my hands to everything that was going down in Houston, it just wasn't a good fit. It was tough going from starting and playing well to coming off the bench, then not playing and going through every process that there is in the NBA in one season. Being waived, to going to another team and then having to go out there and get used to everyone so quickly. It was a tough situation but this season I'm just ready to come in, go to work, remain focused and go hard.
SLAM: With a tough year and season behind you, what's your main focus now?
TL: This summer has been all about basketball. Like you said, last year, I was dealing with a lot of different things. Now, it's just strictly basketball and getting better as a person. I feel like I'm more there mentally now, more mature, and just ready to go and help a team win.
SLAM: Are you open to any new system or do you want to get back to one that best utilizes your strengths and skill sets?
TL: I would definitely prefer an uptempo style of offense, fast paced, but just learning from my situation last year has been key for me. I've been working hard on my spot-up jumpers, creating my shots off one-on-ones plus in the half court offense; coming off pick and rolls and just things like that. An uptempo style is what I'm more comfortable with, but this summer is all about working on different half-court sets as well and playing more off the ball because I guess that's where the NBA is going now. The NBA is not just one person handling the ball the majority of the time now, so I've just been working on a lot of game-type situations where I'm off the ball, but an uptempo style would suit me great.
SLAM: Given what you went through over the last year and a half, what kept you so focused and were there any periods where you doubted yourself?
TL: I just know how good I am. I talked to my family, friends and old high school coaches. The only thing that I can say that went down was probably my confidence a little. I didn't get depressed, but my confidence took a hit last season with not playing like I was accustomed to. I had to go back and look at my old YouTube videos and had to remind myself that I was really that guy who averaged 21 points and 8 assists against Golden State in the Playoffs [laughs]. So I just had to go back and revamp my thinking. I talked to Dwight Howard about it a lot and he said he did the same thing. The situation (in Houston) last year really made me question, Were you really that good of a player?
This summer I'm back working out hard and my confidence is back to where it needs to be. I'm ready and I know that I'm a proven player that can put up big-time numbers in this league, so my confidence is the only thing that was really affected last season. This season is a big one for me and I'm just ready to do whatever it takes to help my new team win.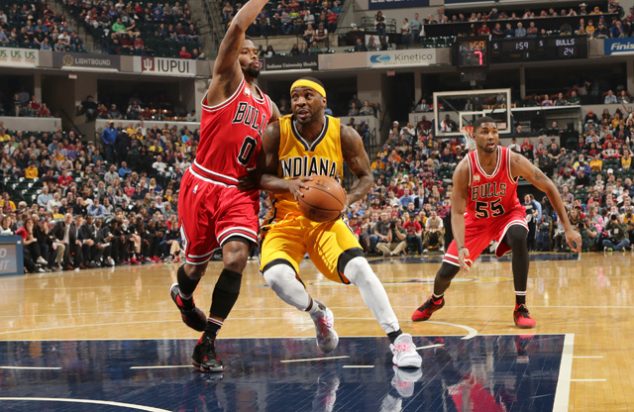 SLAM: Did any of the negativity affect you or did it only strengthen your resolve?
TL: I've been called worse things. I didn't grow up in the best neighborhoods, so I've been called way worse. I'm pretty smart about the media. It's their job to do what they do, so I don't put too much weight into it. It's different once the fans start believing in what the media says; but I know what type of person I am, so that really didn't get to me.
SLAM: Last year, you were pulling for Cleveland to beat Golden State because you didn't want fellow '09 draft mate, Stephen Curry, to get at title before you did. Were you pulling for Cleveland again in the Finals?
TL: Steph already won a chip, so I was hoping that he won another one. I didn't want Kyrie to win one before me [laughs]. Kyrie is one of my closest friends in the NBA, so I was like, Go ahead and win another one, Steph [laughs]. Congratulations to the both of them because they both have chips now and well deserved. Kyrie had an unbelievable season and he had an unbelievable Playoffs and averaged 30 in the Finals. I watched every game. I congratulate both of them, but I didn't want either of them winning a chip before me.
SLAM: Would it be tough for you to accept another reserve role and one where you're not the primary ball handler?
TL: Obviously as a competitor I definitely want a starting opportunity, but I feel like I can play in any style. I've watched film over and over with my trainer, and whenever I didn't have the ball in my hands, I would just stand there. I wouldn't get any easy baskets last year. When I'm playing pickup now, that's one of the main things I'm trying to do: create more opportunities off the ball. There is no more just standing around, it's dive throughs, cut back, relocate to the three-point line and just keep on moving because that's the way the game is going now. Now there's your big man at the top, like Andrew Bogut, making the decisions, seeing who is cutting off of screens and then when you do get the ball, it's pick and roll, quick decisions, get it off quick or get it back. I feel like I can thrive in those situations. I just have to keep moving and make the reads.
SLAM: It's easy to write a guy off when there is a personal issue or production slips. What needs to happen for the League to see that Ty Lawson we came to know and love in Denver?
TL: Man, I just need an opportunity. That's all. I just need a team to believe in me and see my strengths because I do feel like people have written me off some. To see everyone talking about Mike Conley is the only top point guard of this free agency…I don't know, but it feels like a slap in the face and is motivating me. I just need the opportunity to get back to playing my style. I feel like I will show anyone that I'm still that same player who played so well in Denver. You can forget what you knew and everything that you read about me last year because this year, it's a new Ty Lawson.