"For me, basketball has always been more than a sport. It's a game of life."
Born in New Orleans, Romeo Miller fell in love with basketball at an early age. He looked up to his father, the illustrious Master P, who not only rapped and founded No Limit Records, but was also an invitee to multiple NBA training camps—with the Charlotte Hornets in 1998 and with the Toronto Raptors in '99. "I was a little kid like, Damn, Dad hoops and raps, that's the coolest thing ever," he says.
It didn't take long for Romeo (then known as Lil' Romeo) to find his own success. In 2001, at 11 years old, he released the debut hit "My Baby," which reached No. 3 on the Billboard Hot 100. But basketball was also on Rome's mind, as evidenced by lines like, "I been dribbling the ball since the age of 3," and "After high school, I'm going straight to the pros," off that famous single.
As a sophomore in high school, Romeo won the Big Time three-point competition, defeating current NBA MVP candidate James Harden. He went on to average 13.9 points and 5.6 assists for Beverly Hills (CA) HS his junior year. In the offseason, Romeo helped lead his AAU team to two national titles. He played the quintessential point guard role, unselfish on offense and scrappy on defense—a "Chris Paul type," he says, looking back. At 5-11, Romeo was even smaller than CP3, and claims with a smile that, "If I was in my dad's body, 6-4, I'd be the LeBron of this day."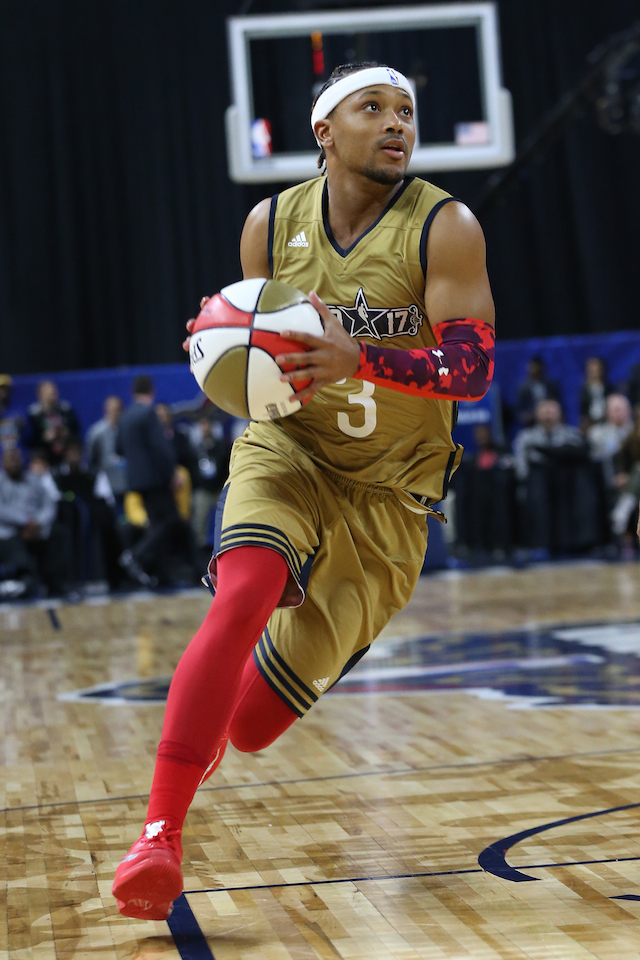 Basketball wasn't just a hobby for Romeo, either. He took the game just as seriously as he took his music and acting careers. He committed to play at USC with childhood friend and AAU teammate DeMar DeRozan, and spent two years there. "I've felt that's what built me to be the person I am today, playing sports," says Romeo, who played in the 2017 NBA All-Star Celebrity Game alongside his pops, Nick Cannon, Jason Williams and Mark Cuban, among others.
"I've actually found I relate to girls who play sports a lot better than girls who don't," he muses. "Because it's a certain thing you learn about sacrifice. It's not about you. It's about the team. It's about doing what's best for the team. So, basketball and hip-hop, it's the same thing. It's the same in music. Everybody got they team. Whether it's G-Unit, No Limit, Cash Money. And you're only as good as your weakest link. And that's the beauty of sports and hip-hop. I think for me that's what keeps me going my whole life."
And both industries require relentless drive, too. "You got to be passionate about everything in it," he says.
Asked which NBA player was the best rapper, Romeo paused for a moment, pondered the plethora of options, and eventually responded: "Damian Lillard."
Asked which rapper was the best baller, he didn't pause. He didn't ponder the plethora of options: "Oh that's me, come on, man. That's not even a question. This what I really do."
—
Photos via Getty Images