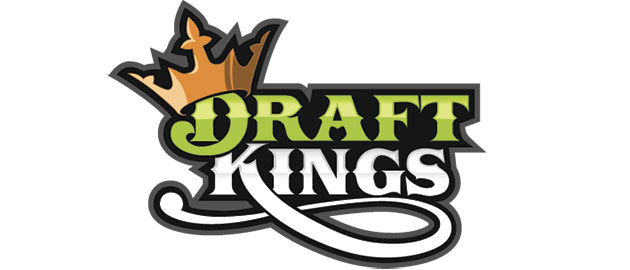 This column is powered by DraftKings, the leader in daily fantasy sports. Sign up for a chance to win $4,000 in prizes. Entry is FREE.
In the real world, a debate of choosing the League's MVP can get tangled among arguments based upon the team's record, the player's supporting cast, and the impact of injury. In fantasy basketball, this web of debate is much simpler—based on simple statistical output.
A player's box score on a night-to-night basis is the easiest of judgments, especially when compared to hypothetically impossible to prove arguments, such as whether or not Stephen Curry could carry a team by himself like James Harden has this season, or whether LeBron James could do what Russell Westbrook or Anthony Davis have done for their teams without the benefit of two All-Star teammates.
Russell Westbrook is the fantasy basketball MVP for 2014-15, singlehandedly carrying his fantasy squads on a night-to-night basis. It has become clear-cut in the end, but it's been a long journey to get to that decisive point.
From a pure leadership standpoint, it can be argued that LeBron James deserves stronger real world MVP consideration than he has received. He has taken the Cleveland Cavaliers roster and molded it into a Championship contender, but from a fantasy perspective he simply hasn't put up the box scores on a consistent enough level.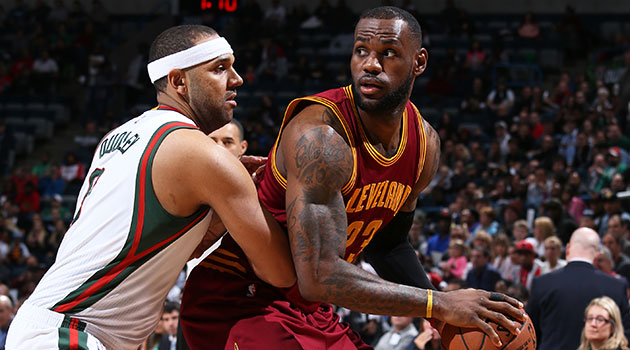 Overall, LeBron sits at 25.3 points, 6 rebounds, 7.4 assists and 1.6 steals per contest. His 25.3 points per game is the lowest since his rookie season. Additionally, his field-goal percentage may be sitting at a strong 49 percent, but it's hard to reward that number when he has finished 57 percent from the field the last two seasons in Miami. The 71 percent at the free-throw line is pretty disappointing, too. In the end, despite going at the top of a lot of drafts in recent years, James was statistically behind a lot of competitors this season and can't be in the fantasy basketball MVP discussion.
At 24.1 points, 12.7 rebounds, 3.6 assists, 1.7 blocks and 1.5 steals per game, DeMarcus Cousins exceeded or matched his previous career highs across the board. He also showed a lot of growth as an individual on the court this season, which is a sign of maturity and could lead to even better stat lines next season. As a big man, he doesn't hurt his team or fantasy owners at the free-throw line, shooting 78 percent this season. For this year, Cousins is on the outside looking in for fantasy MVP, but he's put himself in a better position than ever before as fantasy owners look ahead to next season.
Anthony Davis has been even more valuable than Cousins, thanks to his 2.9 blocks per game and 54 percent from the field. The 22-year-old should improve upon his current averages of 24 points and 10 rebounds per game during the 2015-16 campaign. A concern with Davis has to be his ability to stay healthy. His 67 games played this season doesn't hurt him overall in the fantasy MVP race, but he has yet to play 70 games in a season since being drafted out of Kentucky. Based on projections for his improvement next season and hopefully closer to 82 games played, Davis is a real contender for fantasy MVP next season, but his 2.9 block average just isn't enough to put him there yet.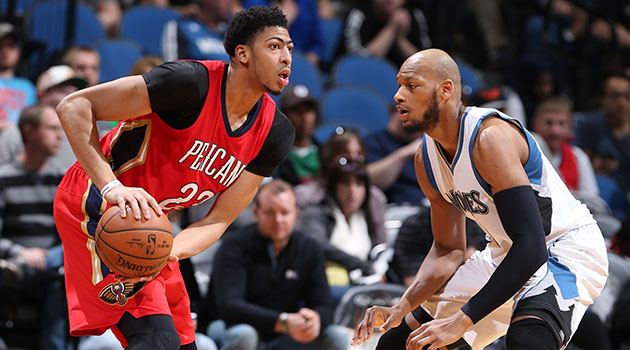 Stephen Curry is the better of the Splash Brothers, and with Golden State sitting with the best record in the League (easily) and the best point differential (by far), he is going to be a shoe-in for the league MVP award. Statistically though, while he is almost probably a top-five fantasy basketball player in any format, it's hard to argue that he should earn fantasy MVP. On any given night, he can unload for a ton of threes and a great percentage, but overall his 23.9 points and 7.7 assists averages simply aren't a runaway statistically and the box scores across the board don't match the value that has been assigned to him on the Warriors. If you were to pick Curry with the first overall pick in the fantasy draft this year, you would simply be missing a ton of value across the board statistically that can be found with other players.
James Harden has stated his belief that he should win the NBA MVP award, and it's hard to argue with his case. Let's not get into the who's-more-valuable, chicken and the egg type argument, though. On paper, Harden is statistically the closest thing to Westbrook. Sitting at 27.5 points, 6.9 assists, 5.6 rebounds and 1.9 steals per game, the Beard has stated his case with emphasis—on the court. Nobody in this elite group can match Curry's absurd 44 percent from three-point land, but Harden isn't a slouch from there, sitting at 37.5 percent. Kevin Durant may want all of us to let the Harden trade go, but it would have been great to see this elite level James Harden and Russell Westbrook fight for shots, while Durant would have hypothetically be relegated to a third man to no fault of his own, aka the Chris Bosh role. That's a discussion for another time, though.
In the end, it's impossible to argue with what Russell Westbrook has done statistically. Sure, you can point to the overall 43 percent from the field, but that number isn't terrible and is hurt by over 4 three-point attempts per game at a 30 percent rate. The reality is that he makes up for that across the board, with 8.6 assists, 7.4 rebounds and 2.1 steals per contest. What he has done for his fantasy squads since the All-Star break has been even more remarkable, and has almost certainly led teams to championships that they would have otherwise never sniffed. Those second half, video game numbers are 31.2 points, 10 assists, 8.6 rebounds and 2.0 steals per game, and the 85 percent from the free-throw line on 11 attempts per contest doesn't hurt either.
No player comes close to this type of line statistically, and anybody who has owned Westbrook this year will be quick to agree. He won't win it again next year, but for this 2014-15 season, he is the fantasy MVP.
Dan Hanna is SLAM's weekly fantasy basketball columnist and a life-long Bulls fan. Follow him on Twitter @i_am_danhan. For advice on your fantasy team, post questions in the comments section.
Images via Getty