Referring to an individual or group as an underdog in the world of basketball is kind of tricky. How can an NBA player ever be an underdog as a tall, athletic millionaire with the fame and adoration that comes with being in the League? But properly fitted into context—and often even without it—there are underdogs all over the hoops community. Their journeys are wildly different, but the common themes of an underdog—fighting against the odds; getting counted out by the masses—tie these players and teams together. This issue celebrates them.
So in SLAM 204 we've got CJ McCollum, a previously oft-injured guard without a true position who emerged from a totally off-the-radar school (I'm allowed to say that #LehighFam) to become an exciting rising star on the cusp of really breaking out. And Kent Bazemore, who went undrafted but kept pushing until he emerged as the ultimate 3-and-D guy with some justifiably fat pockets. And Coney Island-bred Ethan Telfair, younger brother of Sebastian, who ran into some trouble and bounced around a bunch but is finally finding his footing in Idaho, of all places. And Bilqis Abdul-Qaadir, who refuses to be broken by a nonsense FIBA rule that has stalled her pro ball career. And even Kevin Love, whose backstory would've very much prohibited him from underdog status had he not found himself matched up against a two-time MVP who feasts on slow-footed big men in the waning moments of Game 7 of the NBA Finals. Sounds like an underdog situation to me.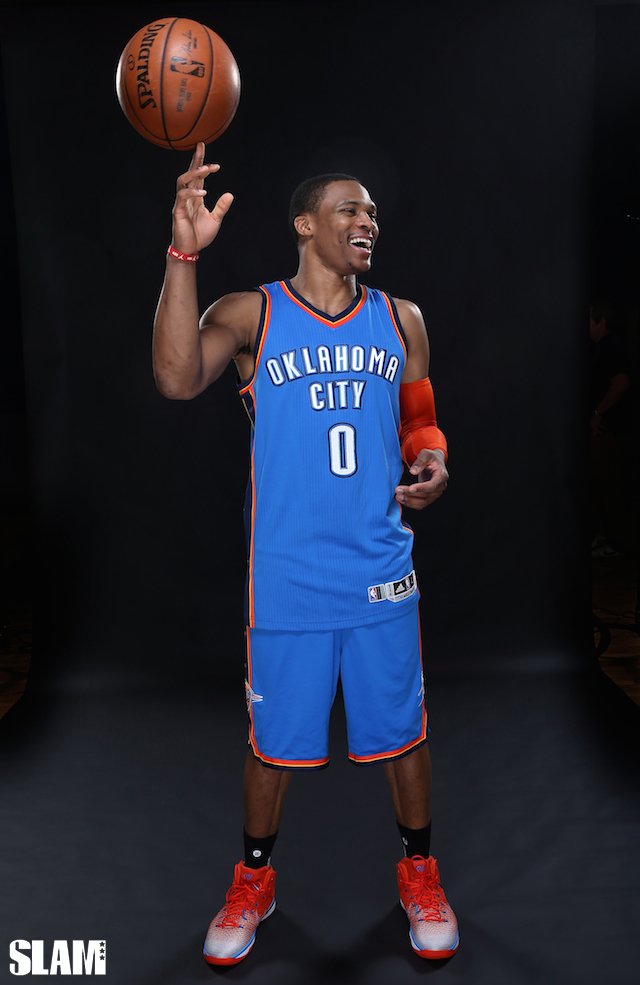 And then of course we have the Oklahoma City Thunder, who, if all goes well (and please God let this happen), will ultimately have to face up against the Goliath that is the Golden State Warriors in the Western Conference playoffs. While OKC's superstar has gotten a ton of (deserved) mag love over the past couple of months from other publications, we figured it was only right to include some of his cohorts—I'm not sure if you can find an NBA team that represents the underdog mentality better than a group of guys who lost one of the League's best players but are pressing forward regardless, despite the fact that said player and his (new) boys, with more combined talent than possibly any team in NBA history, are now their direct competition. But a true underdog never backs down.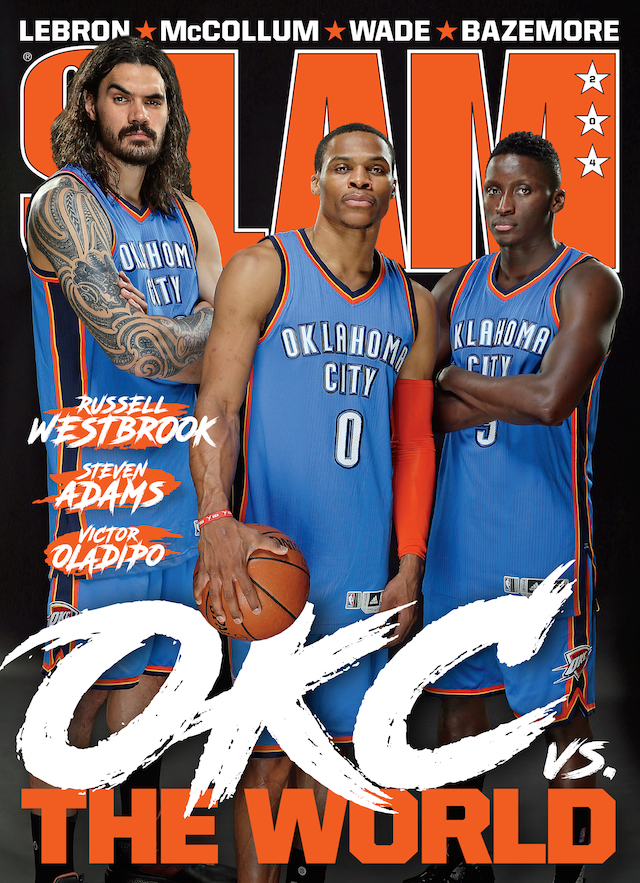 Adam Figman is the Editor-in-Chief of SLAM. Follow him on Twitter @afigman.
Cover + portraits by Layne Murdoch.