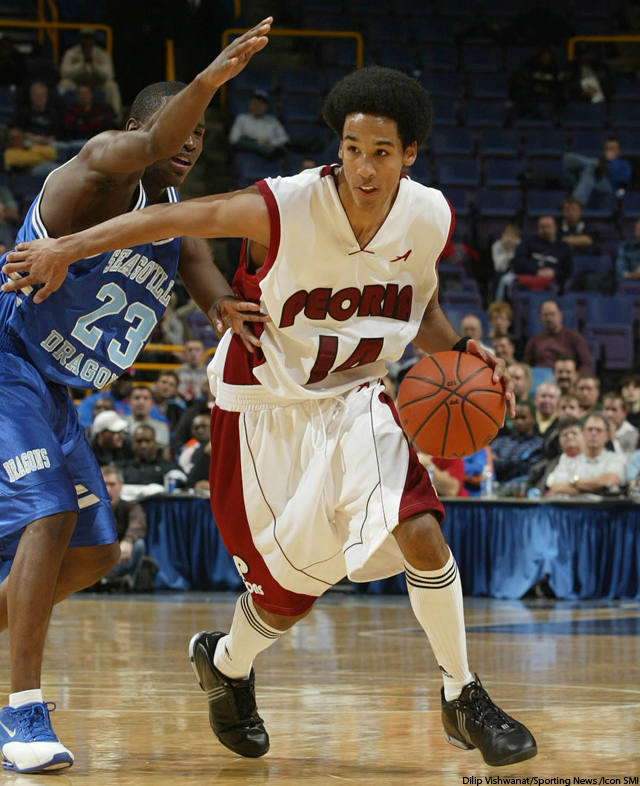 It was a while ago—2004, come to think of it, since that was Shaun Livingston's senior year at Peoria (IL) Central—when the phone rang. It was Livingston himself, and he wanted to interview me for a term paper. Something about sportswriting or the like.
I'm from Peoria, too—the mighty Richwoods High School Knights, the school where Livingston started before transferring to Central—and we had a touch of yo-homie going on. It was a nice chat, quick, to the point, the end. Not long after, the spider-armed playmaker was drafted fourth overall by the Clippers in the 2004 NBA Draft. By '05 you had to be 19 and a year removed from high school to get drafted. But right then it all looked good for the 6-7 guard and McDonald's game co-MVP.
Then, in 2007, Livingston blew out his left knee in a game against the Bobcats, an injury so gruesome you don't want to see the YouTube replay even with your hands over your eyes. There was concern that the 21-year-old might never walk properly again. Indeed, briefly there was even fear that he might have to have his lower leg amputated.
But he never gave up hope that he would play again at the elite level. After years of rehab and bouncing from team to team, he finally found a niche with the Nets, starting at off-guard during the team's recent Playoff run.
Livingston is a free agent as I write this, and he might finally cash in big on his nearly hijacked court talent. I lost track of him during his journey back, but I'd like to talk to him again. I want to know if he got a good grade on that paper from a decade ago. It would mean a lot to me if he did.—Rick Telander