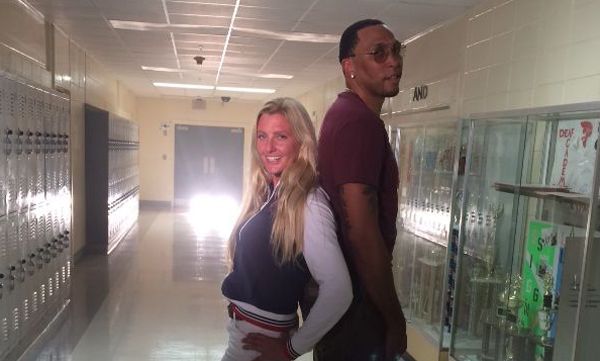 Months after releasing his single, "I'm A Champion," Cleveland Cavaliers forward Shawn Marion is now filming a music video for it.
The video for the single, which is an ode to Marion's successful run in Dallas and appears on the upcoming album Full Court Press Vol. 1, was shot at Jonesboro High in Atlanta, GA. Collaborators on the song, T-Pain, Dorrough and Young Cash, weren't on set with Marion, but they did shoot their portion of the flick on a different day. Marion was joined, though, by expert equestrian Kerstie Allen.
Look for the "I'm A Champion" video soon.