Surely you have noticed that the NBA's National TV schedule does not exactly distinguish itself with originality when it comes to lineups. And yes…I know that League Pass gets more popular every year, that now you can order individual games, and that mad kids just stream games illegally. Still, there is no doubt that games on ESPN and TNT (and ABC for the latter part of the year) still have the largest audiences by far. The ratings say it and the social media interaction says it (we can tell, now that we've fully adopted 24-7 Tweeting, Facebooking and posting—please tell me you've noticed it!). And these games feature, well, a lot of the same teams.
Clippers-Spurs. Cavs-Warriors. Spurs-Rockets. Lakers-Clippers. Thunder-Lakers. Cavs-Spurs. Lakers-Warriors. Rockets-Clippers. Rockets-Lakers. Clippers-Cavs. Warriors-Bulls. Bulls-Cavs. Bulls-Lakers. These are all real games on true national TV in the several weeks surrounding this issue's release. It's like the channels and the NBA put the same eight teams in a blender and spit out various match-ups. I get it. These are rivals or "hot" teams featuing "hot" players. Honestly, for better or worse, it's not too different from the way SLAM has put out covers over the years…which can feel with distance and a time-lapse tool something like: MJ, Iverson, Kobe, MJ, LeBron, Iverson, Kobe, Curry, LeBron, Kobe, Curry. Rinse, repeat. It's business. But sometimes you gotta have some fun, too.
And sometimes fun comes in the form of a late-night Knicks at Kings game, somehow chosen by the NBA and Turner folks as worthy of that coveted national TV exposure. And sometimes, the players in such a rarely spotlighted matchup need their chance on a cover, too. So behold, SLAM fans young and old, two beautifully shot (thanks always, Atiba and Tom!) covers (generally speaking, in early January Kristaps will be on stands in the Mid-Atlantic states and Boogie everywhere else, but they'll both be available for purchase via SLAMonline) of guys who have never been on their own cover from teams that rarely have been. Hope you like.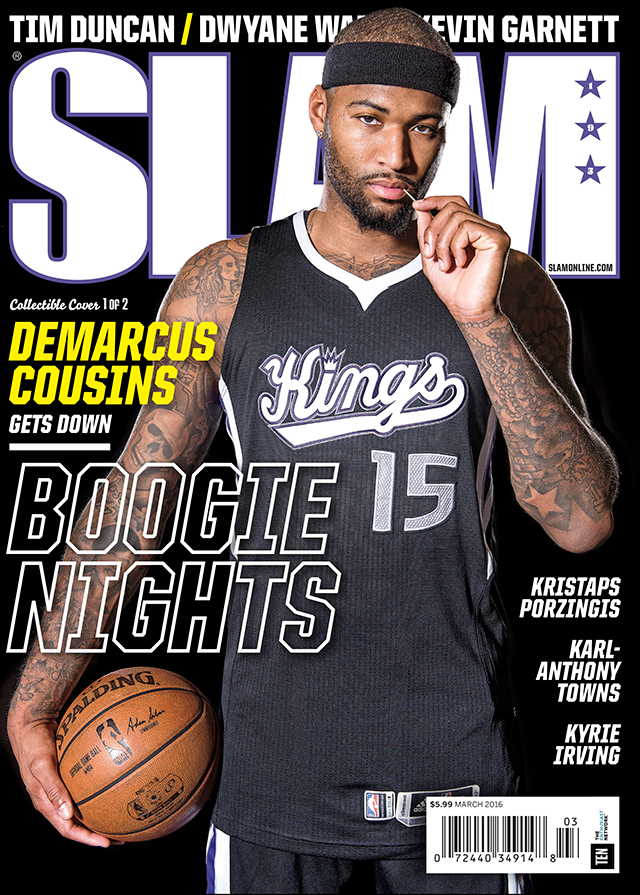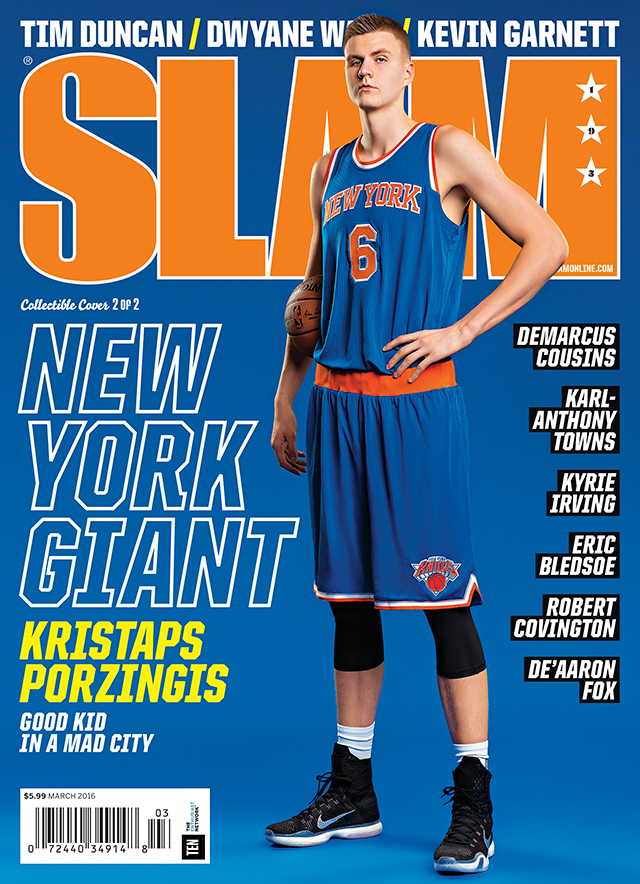 READ OUR KRISTAPS PORZINGIS COVER STORY HERE
—
READ OUR DEMARCUS COUSINS COVER STORY HERE
—
DeMarcus Cousins cover shot by Atiba Jefferson; Kristaps Porzingis cover shot by Tom Medvedich.