Tonight's the night. The 2021 NBA Draft begins tonight at 8 p.m. ET live from the Barclays Center in Brooklyn, NY. This year's draft class is tuff: from freshman standouts and NCAA champs to talented young pros who dominated overseas and suited up in the G League.
There are a lot of mock drafts out there, but it's never too late to hit you with a new perspective. Members of the SLAM Fam were assigned a team to pick for, and here are the results and explanations for who they've selected.
We'd also like to extend our condolences to the family and loved ones of Terrence Clarke, who tragically passed away in April. Tonight would have been a special moment for him. Rest in Peace.
2021 FIRST ROUND
1. DETROIT PISTONS: Jalen Green (6-6 G, G League Ignite)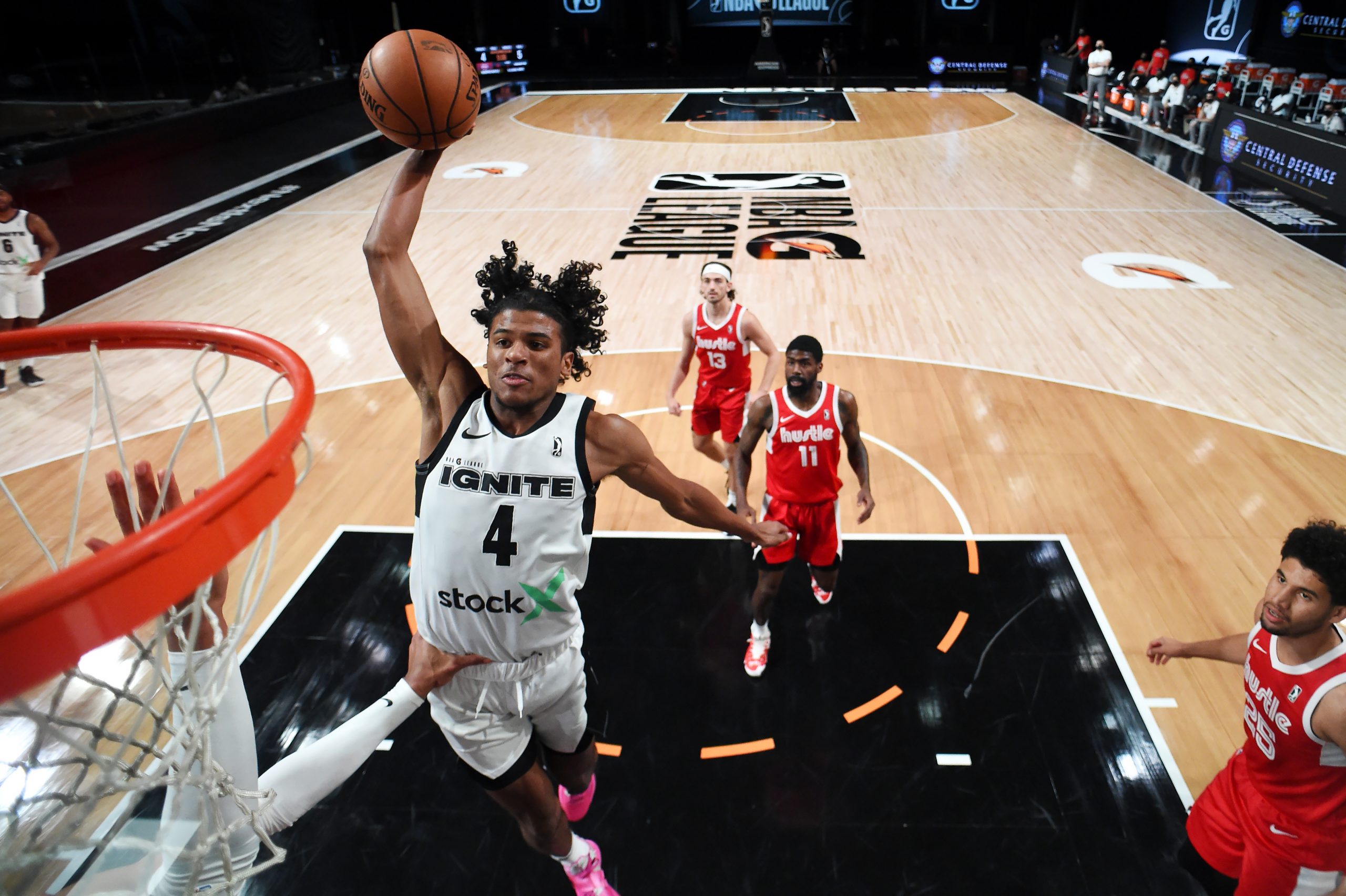 Jalen Green is a really, really, really good basketball player. He's so good that it doesn't look like he's trying, for real, for real. But that's foolish. Underneath the air that he occupies on his ever-elevating jump shots and on his albatross-like soaring dunks is a foundation of respect for the game and what it takes to be a really, really, really great basketball player. He's a student of high-level basketball, rapidly consuming both mental and physical knowledge. That desire has separated him from his peers and will separate him from the League at some point. His computational capacity moves so swiftly that it doesn't look like he's trying, for real, for real. But that's foolish. He is. And he is numero uno. — Max Resetar
2. HOUSTON ROCKETS – Cade Cunningham (6-8 G, Oklahoma State)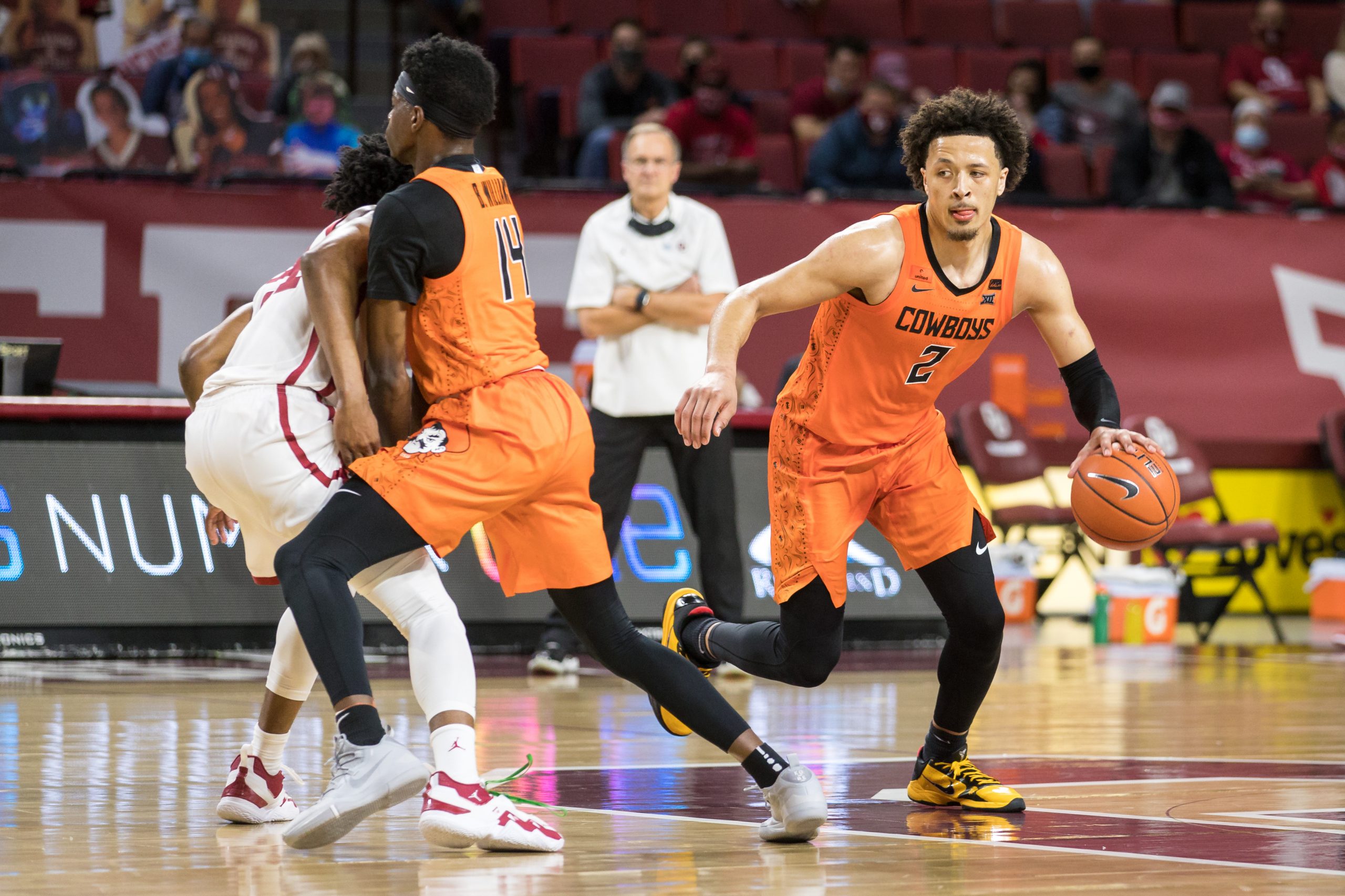 Whether you're interested in basketball players versus hoopers, or players with understated skill versus "a bag," Cade Cunningham is the player for you.
At 6'8" and 220 pounds, Cunningham is a dynamic point-forward prospect that any team could realistically slot into their starting lineup at the 1, 2, or 3, and that's perfect for a Rockets team with a veteran point guard on a rebuilding team (John Wall), a promising backcourt talent without a true position (Kevin Porter Jr.) and small forwards that are specialists, not polished two-way playmakers with an arsenal of scoring moves (including a stepback game that's eerily reminiscent of the sensational Luka Doncic) that's buoyed by his footwork, balance, body control, and ball-handling abilities. — Quenton Albertie
3. CLEVELAND CAVALIERS – Evan Mobley (7-0 C, University of Southern California)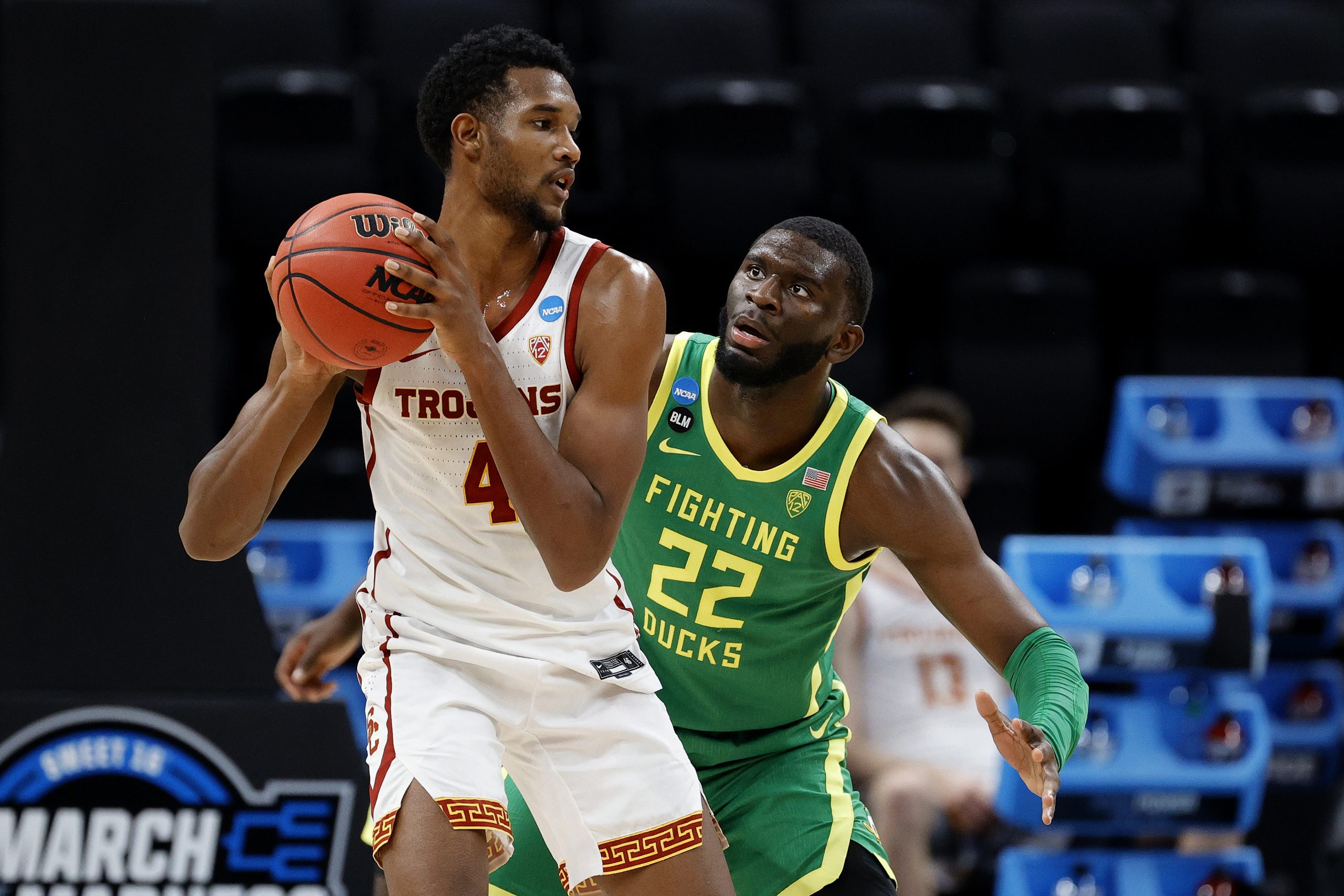 Can't count out Jalen Suggs here, especially if the Cavs end up moving Collin Sexton—which is a rumor that some reporters have been kicking around. All signs, though, point to Evan Mobley getting the call here. ESPN draft insider Chard Ford said this a couple of days ago: "I had a scout tell me the other night that Mobley is Chris Bosh on offense and Anthony Davis on defense. That's an NBA superstar. That's crazy." If this forecast is accurate, the Cavs would be crazy not to take him. — Franklyn Calle
4. TORONTO RAPTORS – Jalen Suggs (6-5 G, Gonzaga)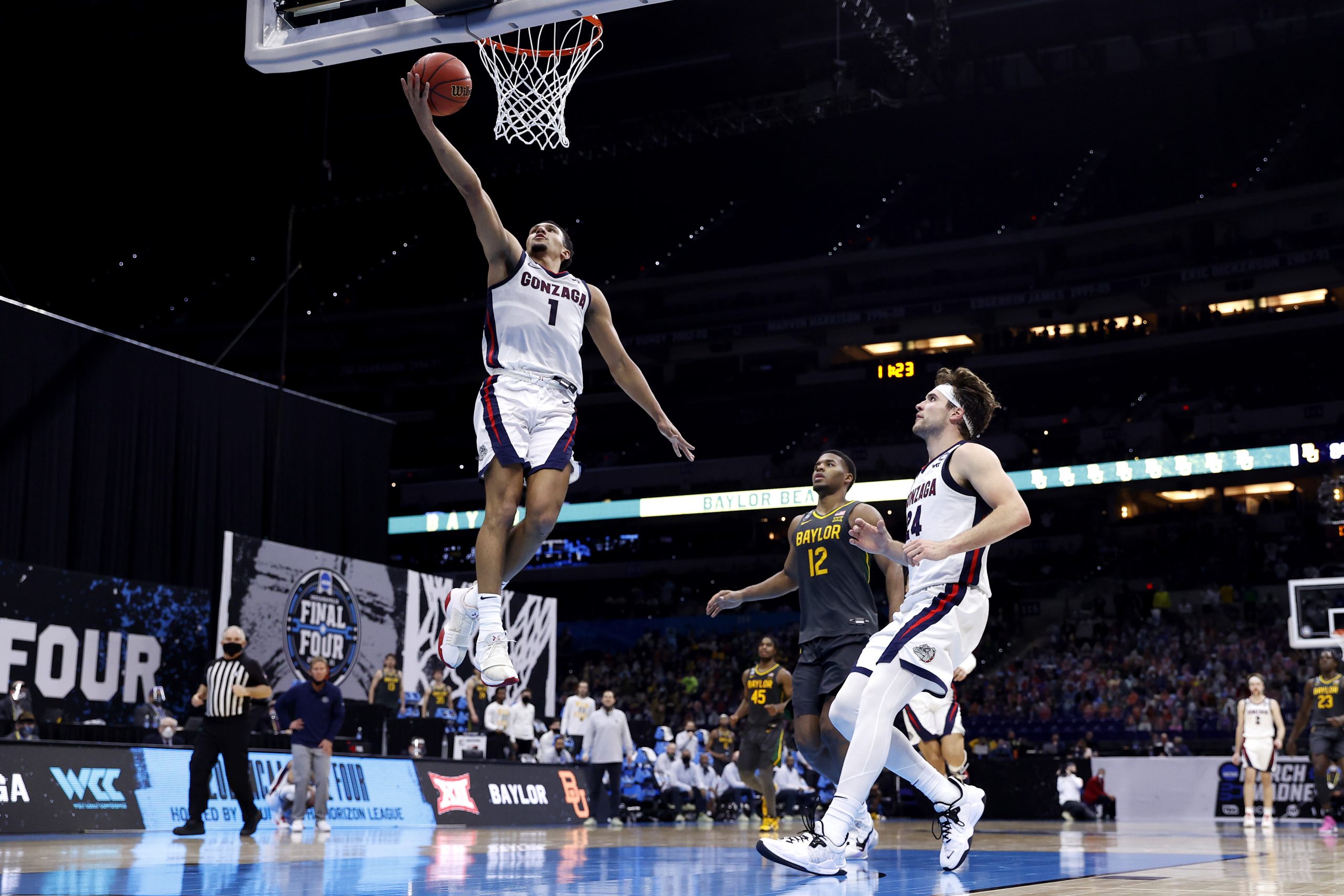 With Kyle Lowry's likely departure ending an era he defined with professionalism, leadership, and grit, the Raptors can draft someone to continue that high standard. Suggs chose Gonzaga for the accountability and hard coaching, so he'll embrace a similar situation in Ontario. A rotation of Fred Van Vleet, Suggs, and Malachi Flynn flexes versatility and hustle, while Pascal Siakam, OG Anunoby, and Chris Boucher uphold defensive tradition. Toronto won't rely on Jalen's on-court abilities immediately, but his leadership should convey from day one. In high school, Jalen was required to carry in two sports. He delivered state championships. At Gonzaga, he needed to be a do-it-all superstar. He delivered an unforgettable run. I don't know what expectations are in Toronto, but I bet he'll deliver. — Thilo Latrell Widder
5. ORLANDO MAGIC – Scottie Barnes (6-9 F, Florida State)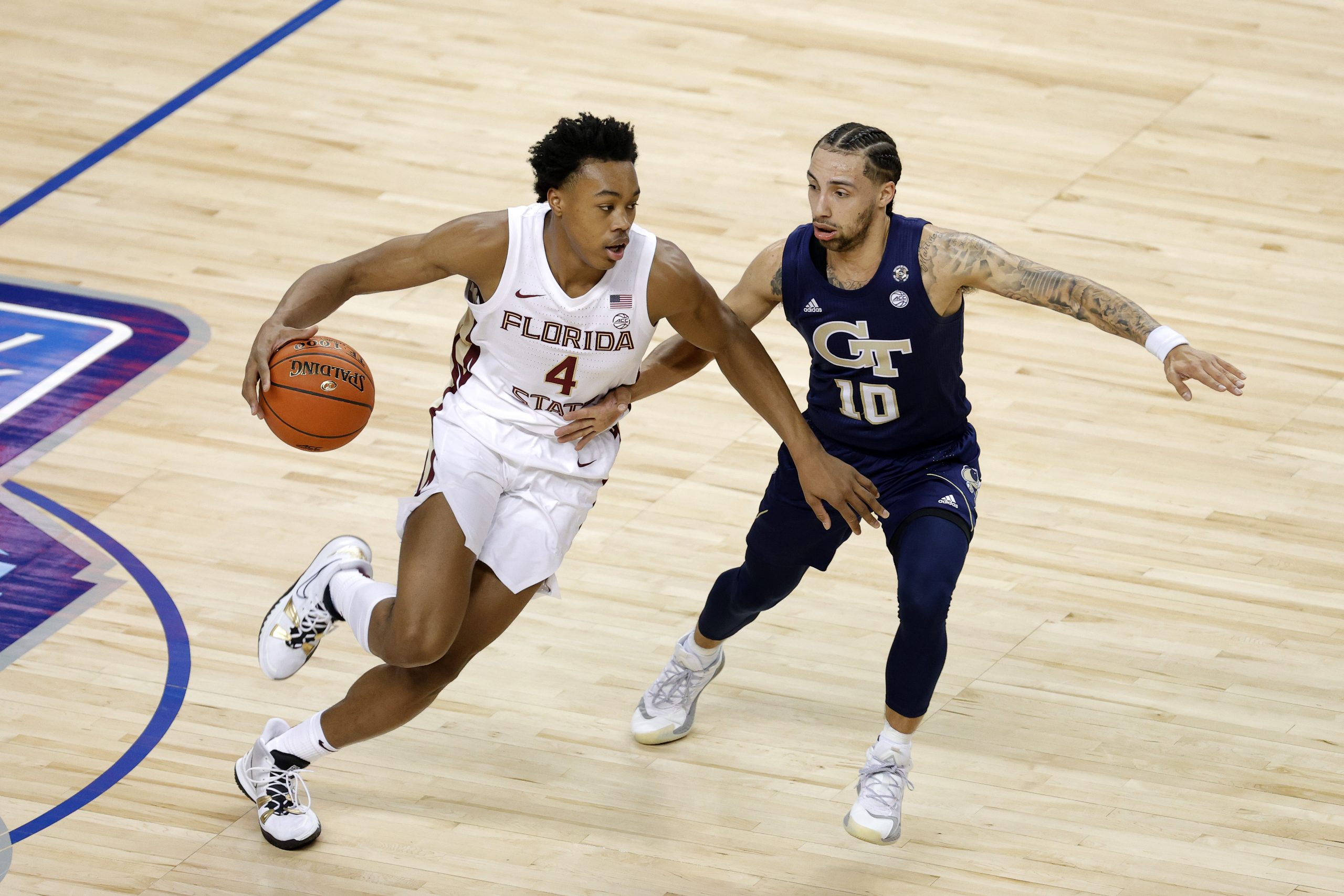 Now that the sexy picks are off the board, Scottie Barnes has the best potential that is not in the NBA Draft spotlight. Barnes made himself a top-five prospect dominating the pre-draft process. Teams were impressed with his incredible physical profile, wingspan, a strong bulky frame combined with a quickness.
He's the perfect player to help set the defensive tone for Magic head coach Jamahl Mosley's culture. However, his offensive game is limited due to his stiff shooting mechanics and confidence at times. Best case scenario, if he can combine his high energy, versatile defense with a reliable jumper, Scottie Barnes could have All-Star potential. Worst case, he could be a very capable All-NBA defender. — Ronald Agers
6. OKLAHOMA CITY THUNDER – James Bouknight (6-5 G, Connecticut)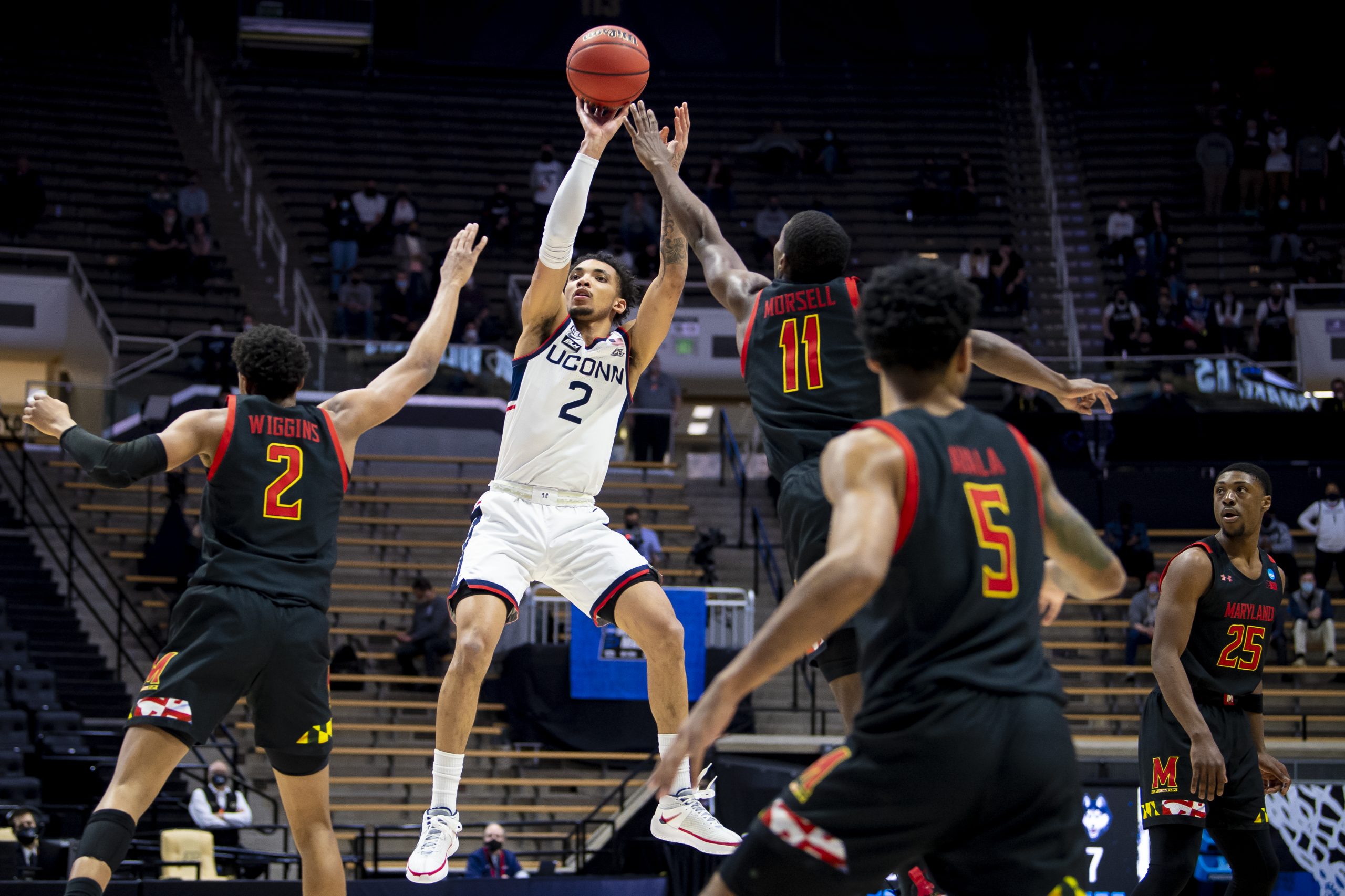 While the Thunder are looking to do everything they can to move into the top-five, Bouknight is still a great pick if they're unable to. One of the most dominant scorers in this class, Oklahoma City would instantly have one of the most intriguing young backcourts in the league with him and Shai Gilgeous-Alexander. His assist and turnover numbers are certainly something to worry about, but Bouknight essentially had to carry the offense in college. At the next level, with more spacing and talent, he could look like a completely different player. While he hasn't been a dominant defender to this point, he's got the tools to develop into a solid perimeter defender. — Nick Crain
7. GOLDEN STATE WARRIORS – Jonathan Kuminga (6-8 F, G League Ignite)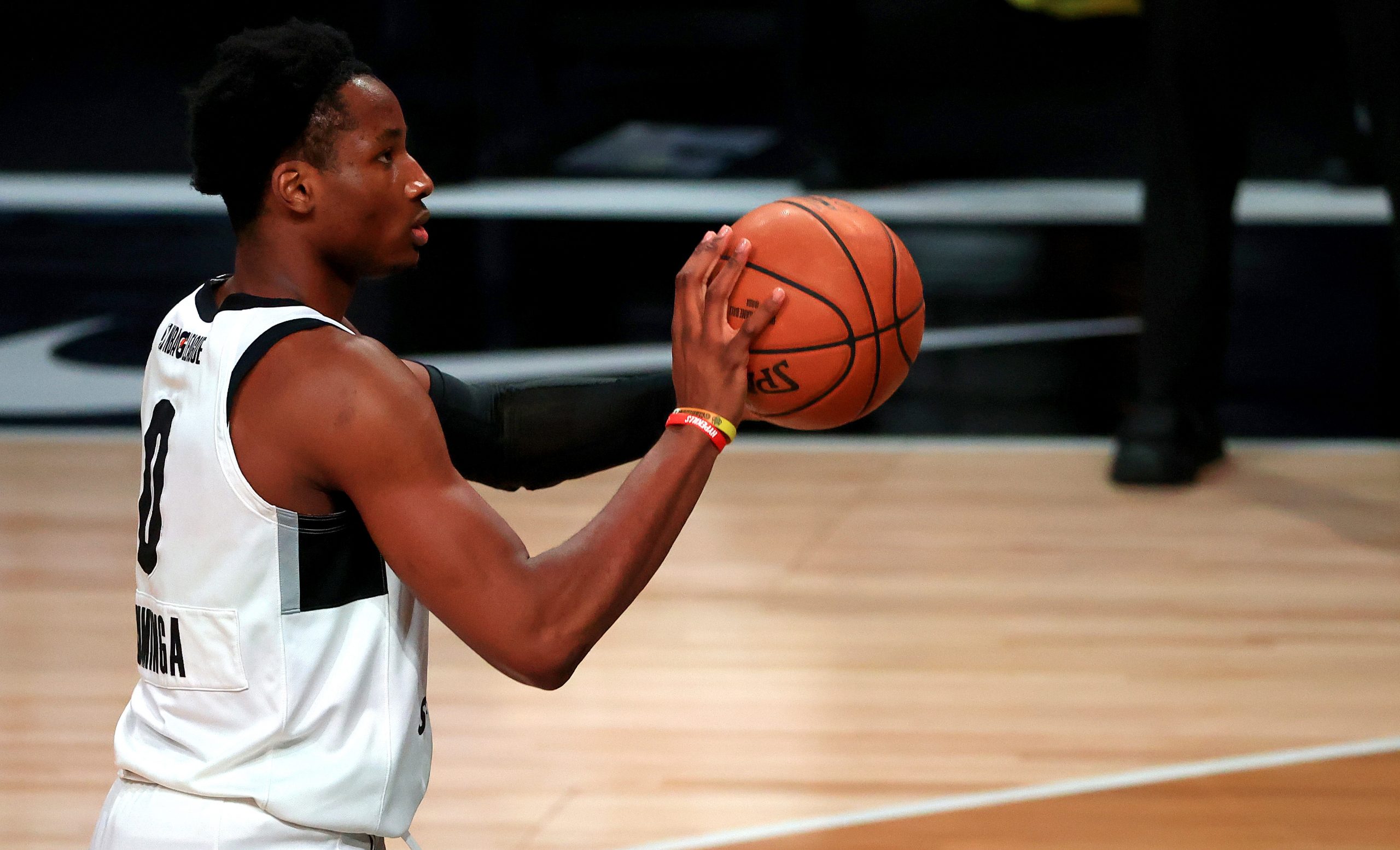 Jonathan Kuminga is tuff. That's all that needs to be said. – Theus McBee
8. ORLANDO MAGIC: Kai Jones (6-11 F, Texas)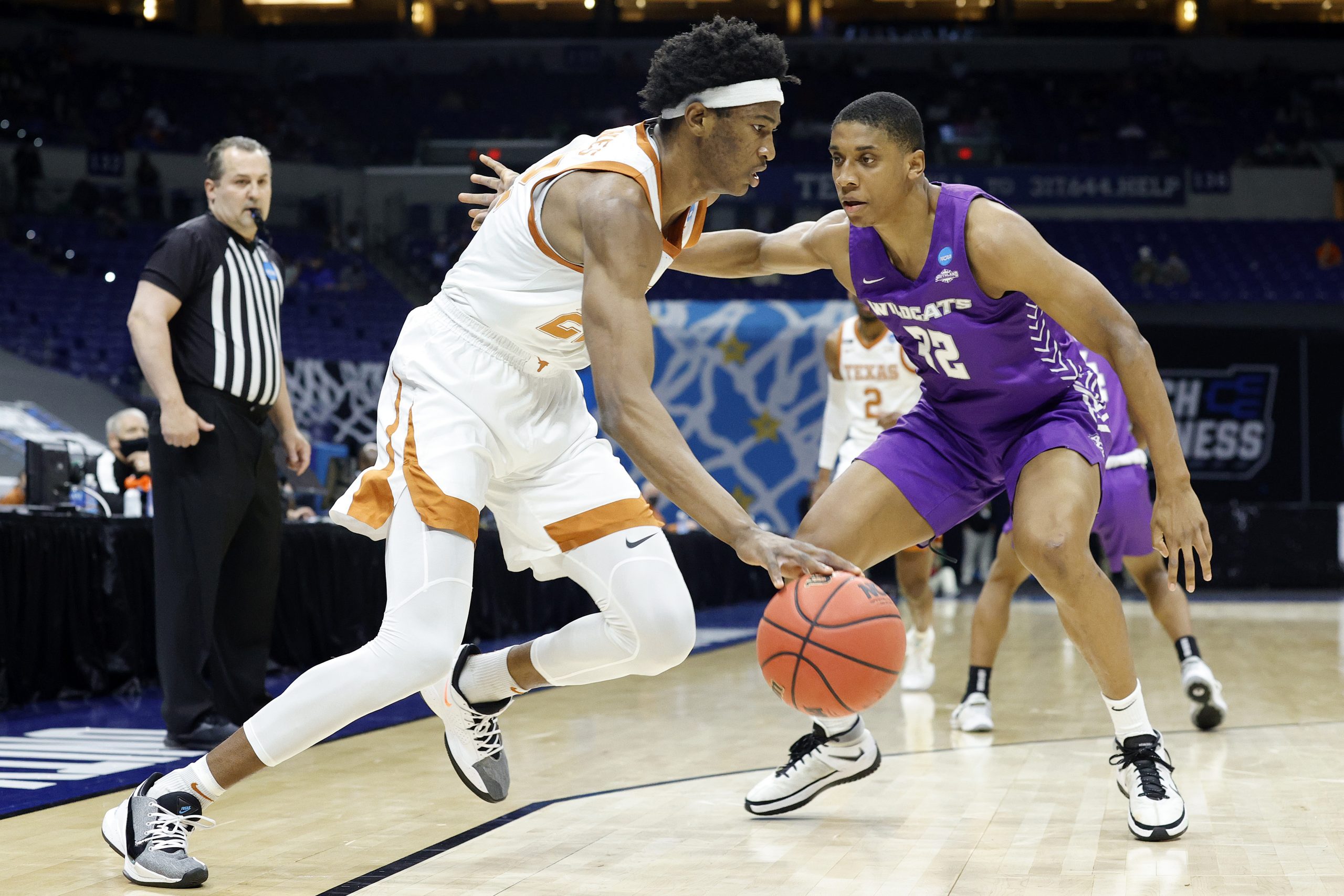 Since Jonathan Kuminga was snatched up, Orlando will use their second lottery pick on Kai Jones, a raw athlete that fits the mold of a rim running, lob-catching threat. The Magic will continue their defensive theme in the lottery by drafting a player who shows potential with mobile defense with the ability to switch multiple positions. Offensively, he is a project with inconsistent shooting mechanics and no reliable post moves. Assuming Orlando drafts him at the 8th spot, they will need to have patience with him. They've done it before with another Texas Longhorn, Mo Bamba. If the Magic passes on Jones, look for a drop near the 20th selection. — Ronald Agers
9. SACRAMENTO KINGS: Franz Wagner (6-9 G/F, Michigan)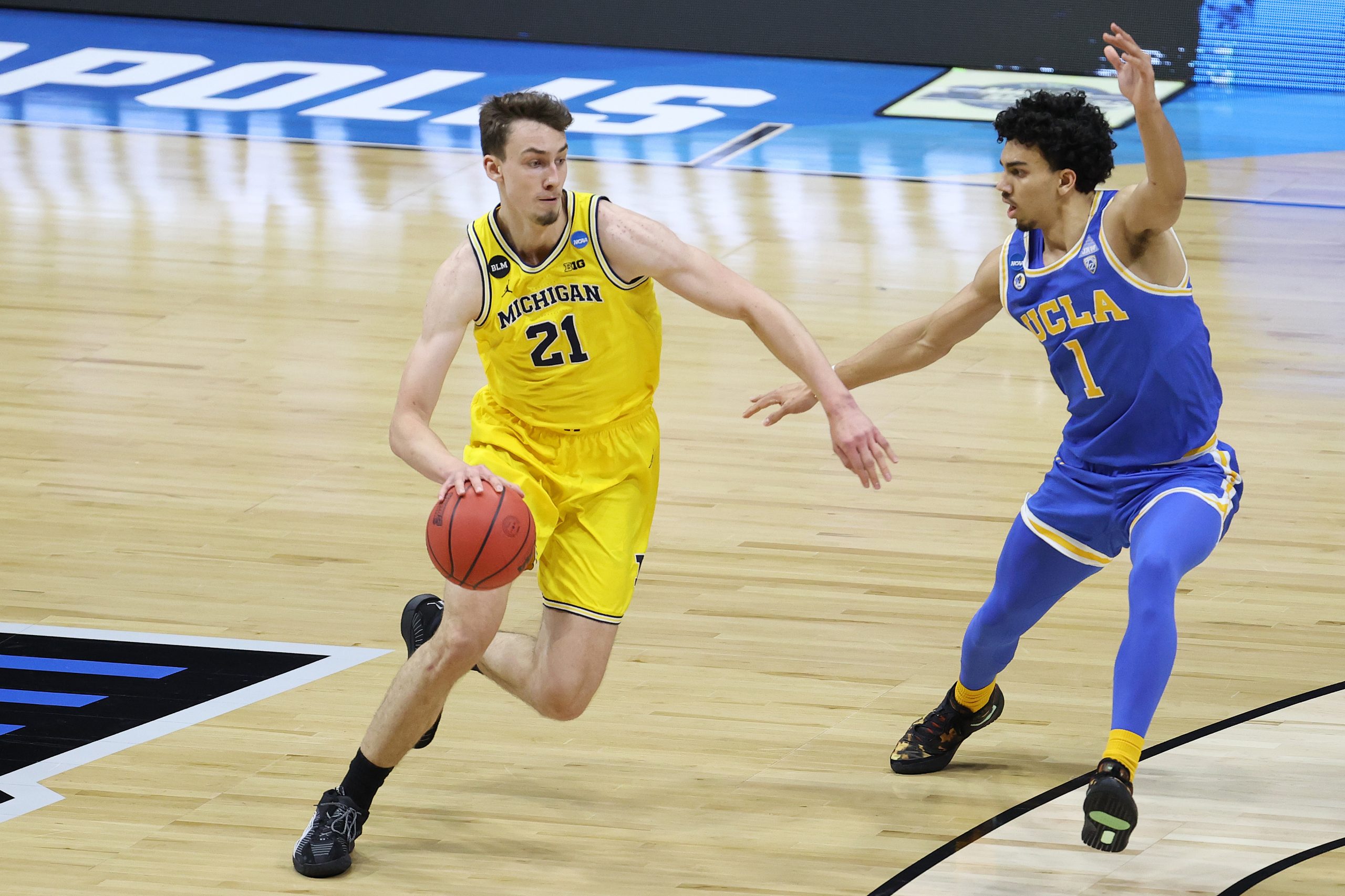 The needs of the Sacramento Kings this offseason are clear, they need help on the defensive end. Statistically, Sacramento had the worst defense in the NBA last year, clocking in with a defensive rating of 117.2, dead last in the league. Franz Wagner, a sophomore out of the University of Michigan, is a 6-foot-9 wing who showed the ability to defend multiple positions both on and off-ball at a high level in his two years with the Wolverines. Wagner's versatile defensive abilities, along with improved jump shooting and playmaking on offense in his sophomore year, make him a great fit for the Kings at ninth overall. — Zach Dupont
10. MEMPHIS GRIZZLIES: Josh Giddey (6-8 G, Adelaide 36ers (NBL)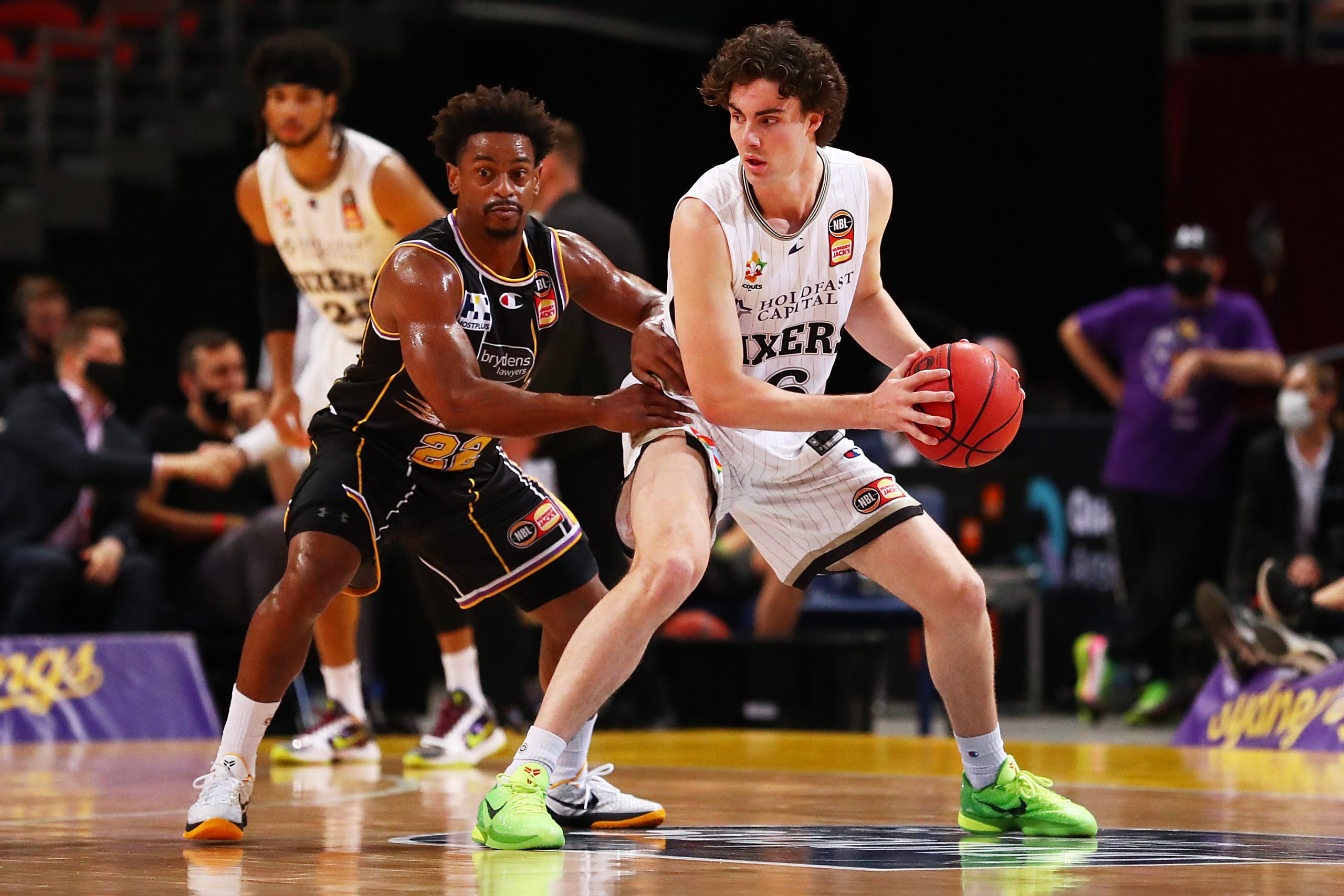 Josh Giddey's game speaks itself, but if we are gonna dive into what makes him such a standout, our editorial intern, Jared, described him best: He's a gifted passer who thrives in transition with an advanced ability to find the descending big man in pick and roll scenarios. Armed with a bounty of knowledge and experience from mentors, a year playing professionally and a playmaking bag rivaled by the League's top guards, Josh Giddey is ready for what he's been waiting for.
Giddey is already a pro who dominated in the NBL and finished the season with 13 double-doubles, and three triple-doubles. His playmaking ability will only add to the Grizzlies' roster offensively, especially when he's alongside a bucket like Ja. – Deyscha "Sway" Smith
11. WASHINGTON WIZARDS: Alperen Sengun (6'9 C, Besiktas (Turkey))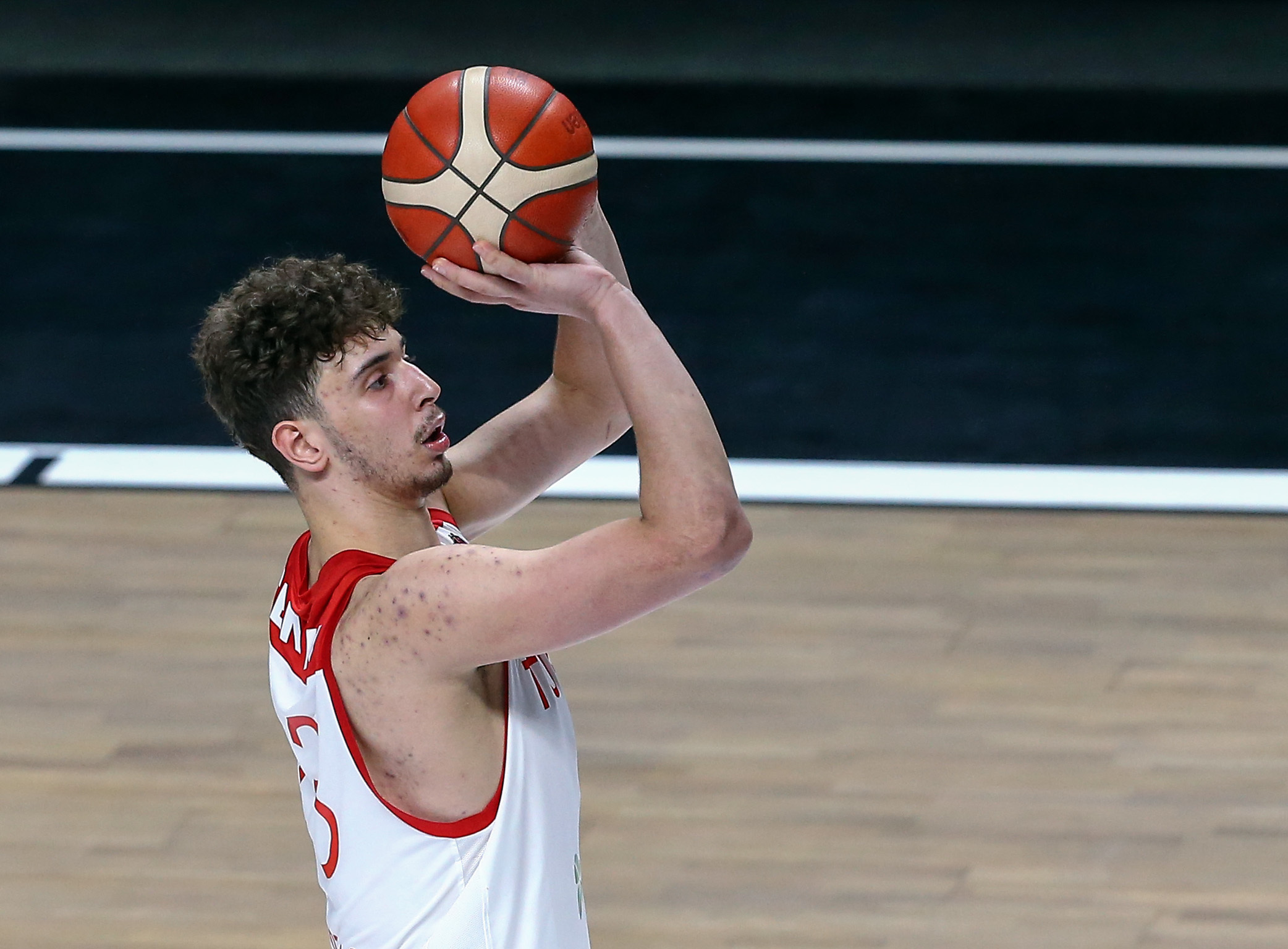 Traded to Washington for the No. 15 pick and Thomas Bryant
Beal. Westbrook. Hachimura. Bertans. Avdija. The core of an exciting playoff team is here, so moving up in the draft makes sense for Washington to grab Turkish big man Alperen Sengun. The MVP of the Turkish Super League last season–who just turned 19 on Sunday–averaged 19.2 points, 9.4 rebounds and 1.7 blocks in under 30 minutes per game. Last season's emergence of Daniel Gafford made us feel comfortable moving Thomas Bryant and his expiring contract to clear some cap space since both Alex Len and Robin Lopez are also free agents. Sengun, who models his game after reigning MVP Nikola Jokić and MVP runner-up Joel Embiid, should be ready to contribute right away. – Aron Phillips
12. SAN ANTONIO SPURS: Davion Mitchell (6-2 G, Baylor)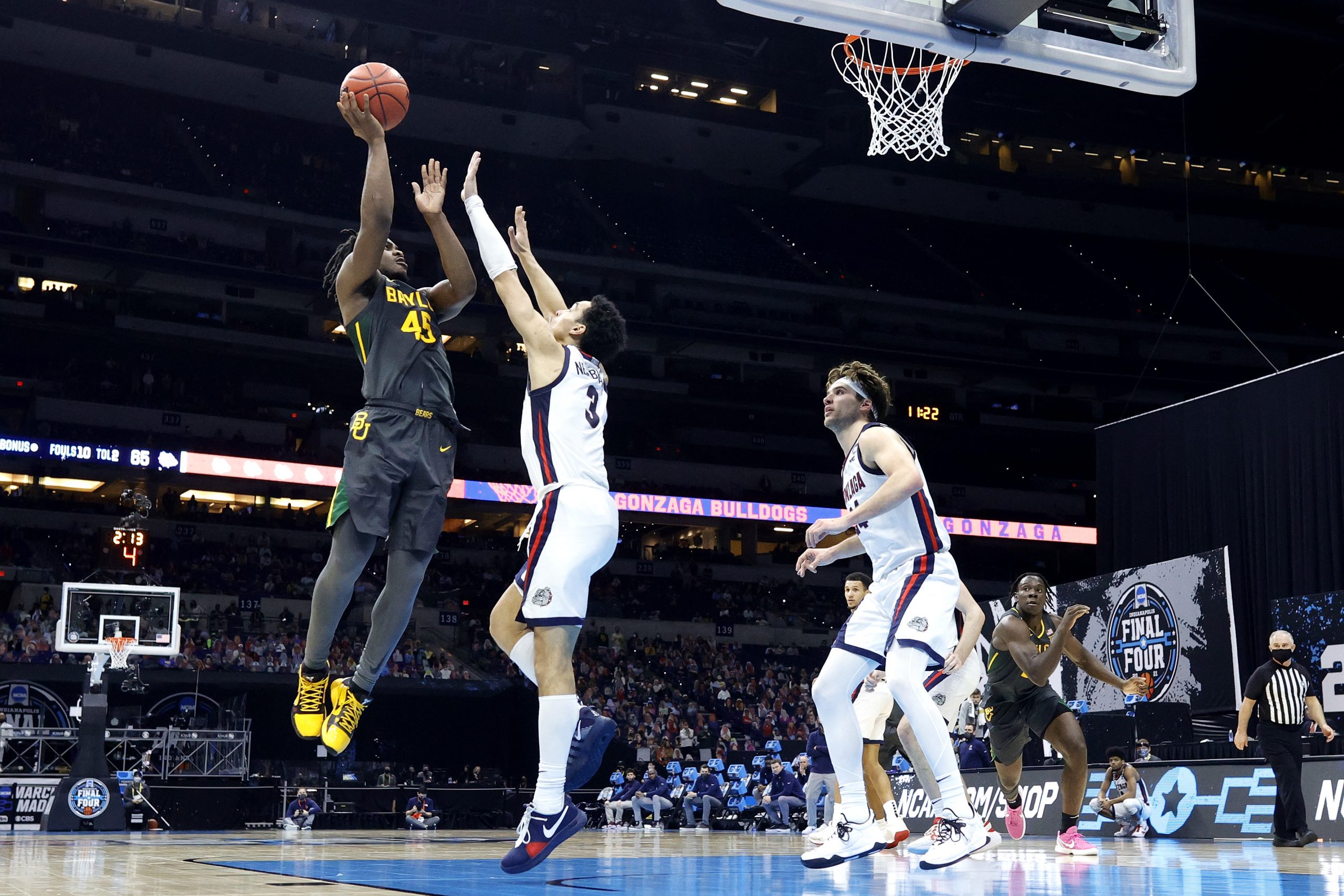 Mitchell is quite possibly the most capable player in the draft to step in and be a major contributor to whichever team drafts him. The Spurs selecting him at 12 is a fantastic fit for an organization known to garner the most out of their young draft talent. Mitchell's size at 6'3 and age of 23 by the time the 2021 season tips off doesn't necessarily scream lottery material, yet when you turn on the tape of Mitchell in this past year's Final Four, those concerns seem to evaporate. — Josh Frohlinger
13. INDIANA PACERS: Corey Kispert (6-7 SG, Gonzaga)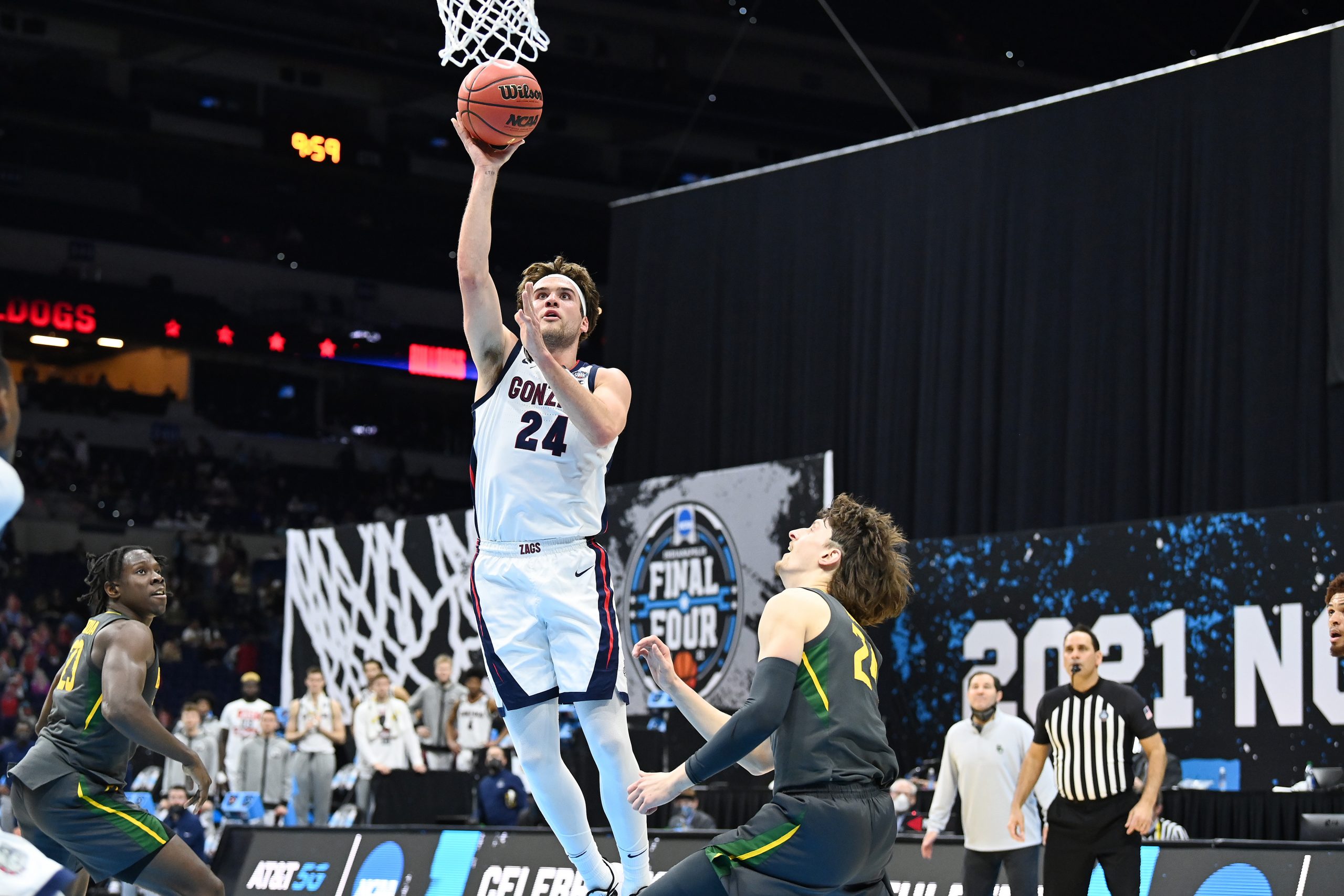 Standing at 6-7 this wing is a walking bucket. I'm talking about a three-point sniper deemed one of the best all-around shooters in the draft. Once he's hot this kid poses as a true threat from downtown. He may very well be the missing piece that Naptown needs. — Charlie Desadier
14. GOLDEN STATE WARRIORS: Josh Christopher (6-5 G, Arizona State)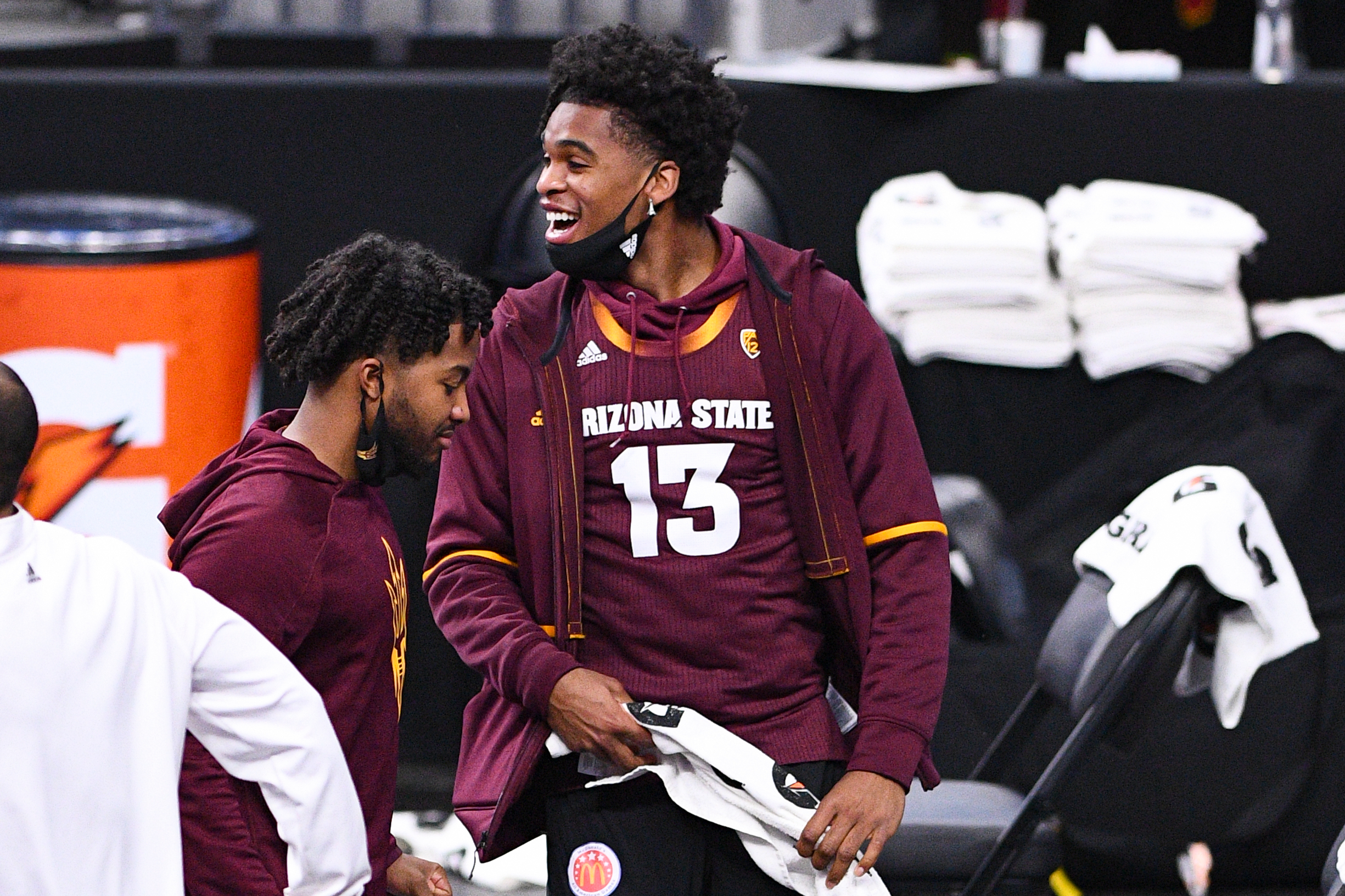 With Klay Thompson back in the mix this coming season, the Warriors are gearing up for yet another championship run. With two lottery picks in this draft, the Warriors have the ability to take a bit more of a gamble at 14 as opposed to 7; and that's what they do snagging Arizona State's Christopher higher than most mock boards have projected. As a 6'5 shooter with confidence and elite athleticism, Christopher already displays an NBA-ready frame with suburb transition finishing.
15. CHARLOTTE HORNETS (via Washington): Quentin Grimes (6-6 G, Houston)
Just one game away from the 8-seed a year ago, Charlotte is on the cusp of being a regular playoff contender. I tried to keep the team young while also adding guys who can contribute on day one. We moved back a few picks and added Thomas Bryant via the Wizards, who will fight for the starting center job should Cody Zeller take his talents elsewhere. After moving down to 15, adding Quentin Grimes was an easy choice. The Houston shooting guard is uber-efficient as a scorer and showed he can run an offense while at the NBA Combine. He's a perfect fit to replace Devonte Graham in the Hornets' guard rotation feat. LaMelo Ball and Terry Rozier, and can play alongside either, or on his own. — Ian Pierno
16. OKC THUNDER: Moses Moody (6-6 G, Arkansas)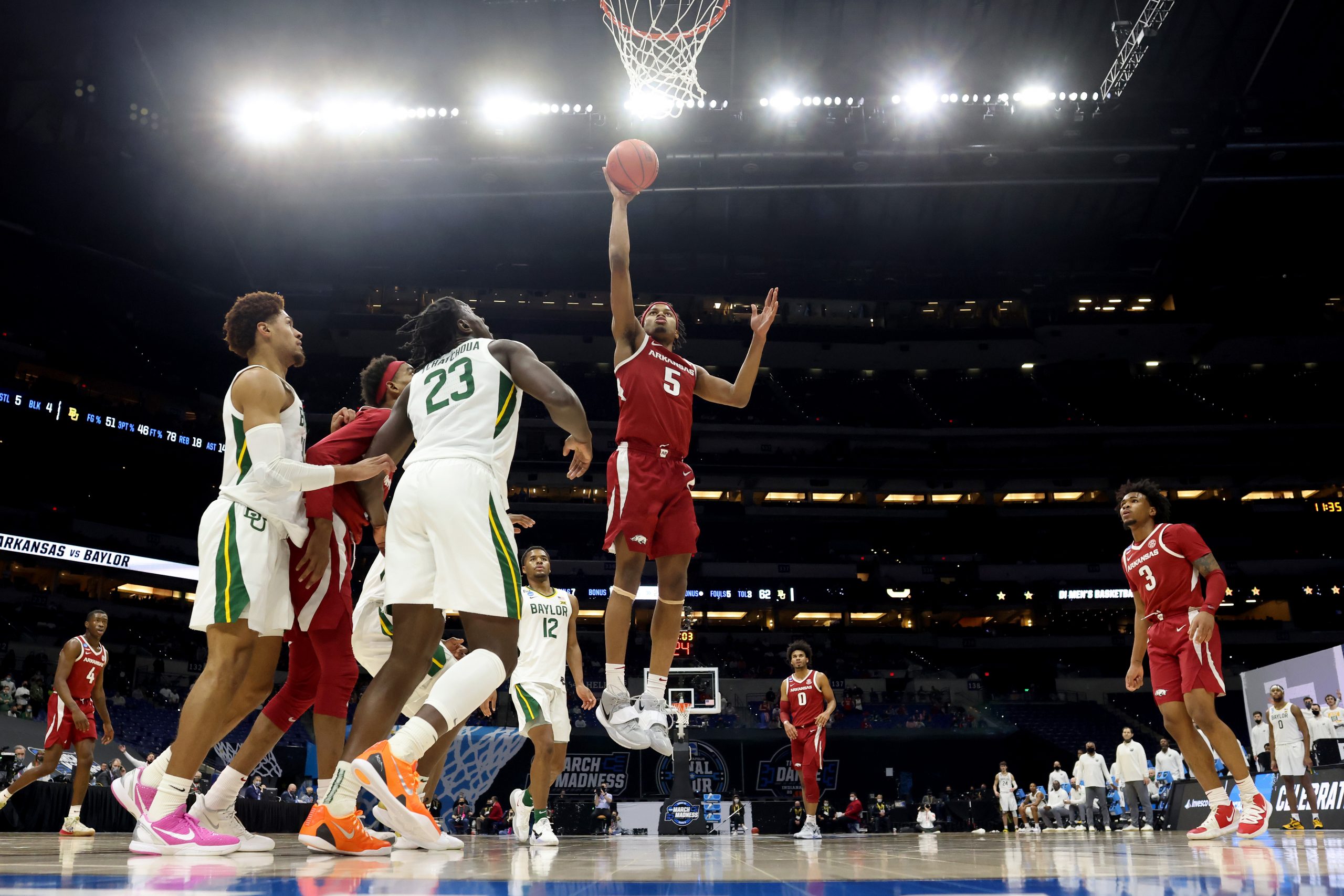 There's a real chance that Moody is taken in the top ten on Thursday, so the Thunder getting him at sixteen would be a pleasant surprise. Although OKC is looking to package No. 16 and No. 18 to move up and grab another lottery pick, they certainly wouldn't be upset with a lottery talent like Moody falling to them here. While he may not have the ceiling of others in this class, his floor feels high. At a minimum, he projects to be a solid 3-and-D player at the next level. With a long frame and smooth stroke, Moody is a safe pick for a team that's looking for a solid NBA player. — Nick Crain
17. NEW ORLEANS PELICANS: Cam Thomas (6-4 G, LSU)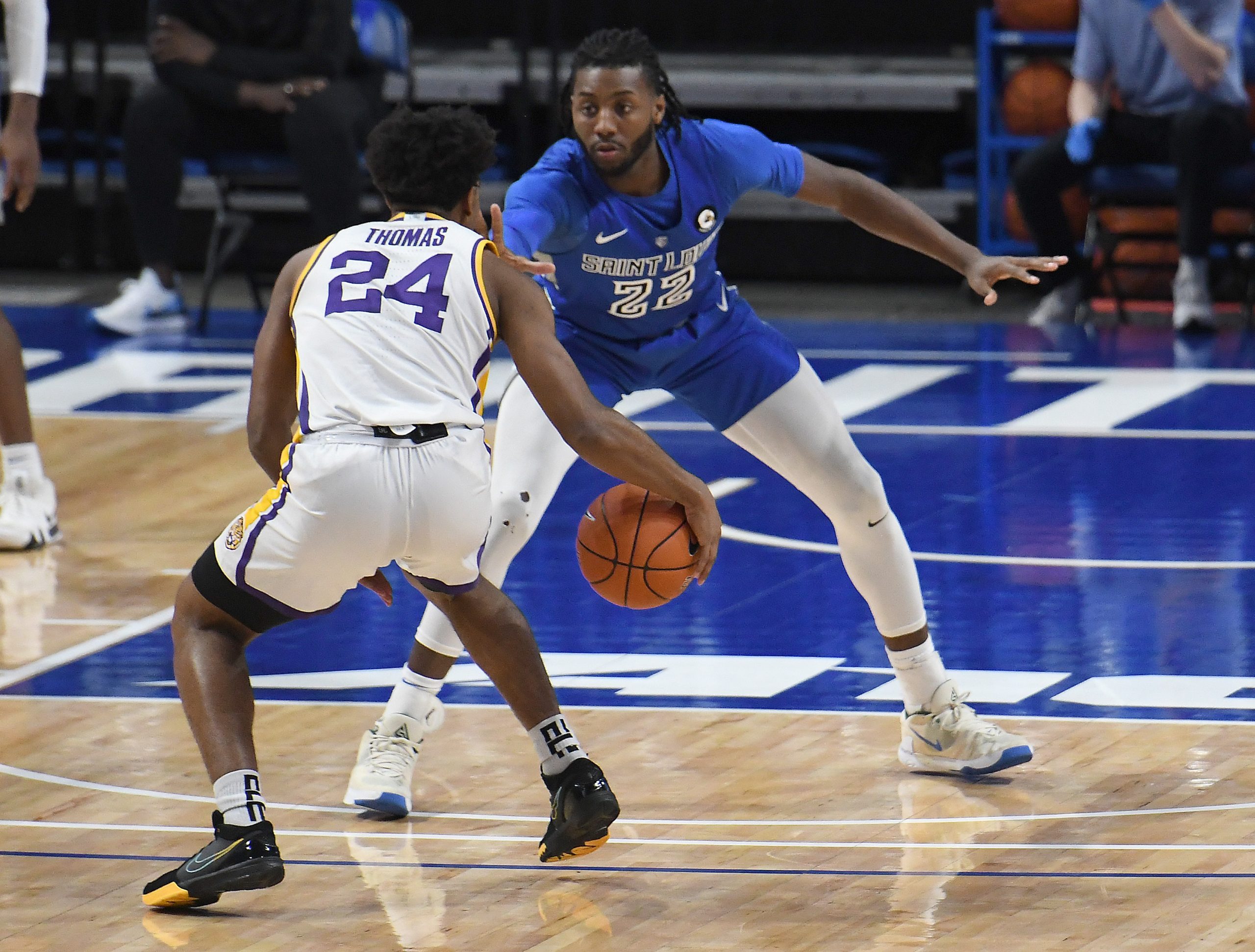 An instant-offense bucket-getter who, when he's hot, cannot be left open under any circumstance. In other words, the perfect guy to stretch the floor alongside Zion Williamson. Done deal. — Adam Figman
18. OKC THUNDER: Jalen Johnson (6-9 G/F, Duke)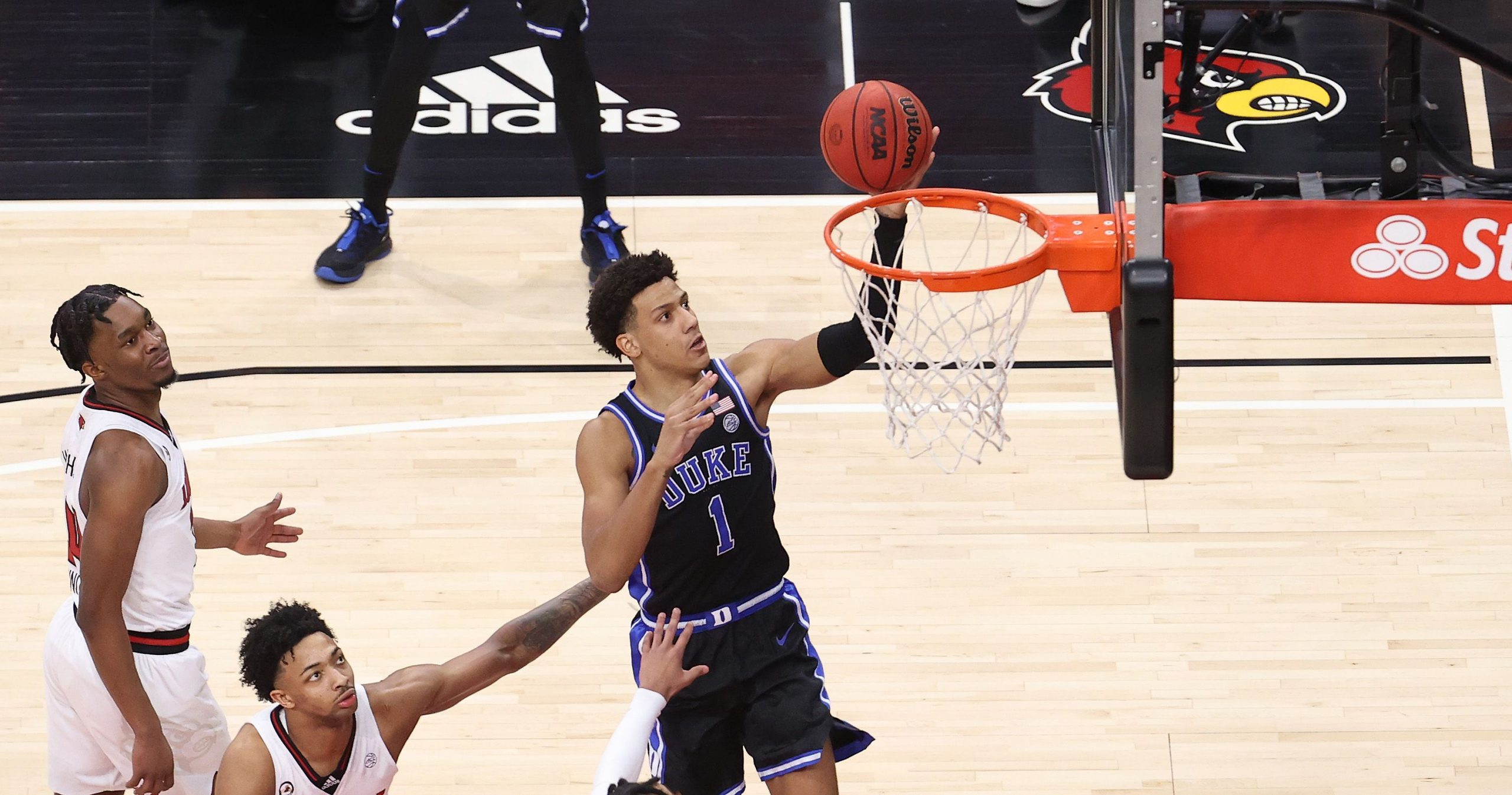 If it weren't for his off-the-court issues, we could be talking about Johnson going just outside the top five of this draft. One of the most gifted prospects in this class, he's an absolute force in transition. Johnson has the build of the perfect modern NBA forward and can do a little bit of everything. With their third pick in the top-20, OKC has the ability to take a gamble here, with Johnson being one of the highest risks in the draft but having the potential to be the biggest steal at the same time. — Nick Crain
19. NEW YORK KNICKS: Keon Johnson (6-5 G, Tennessee)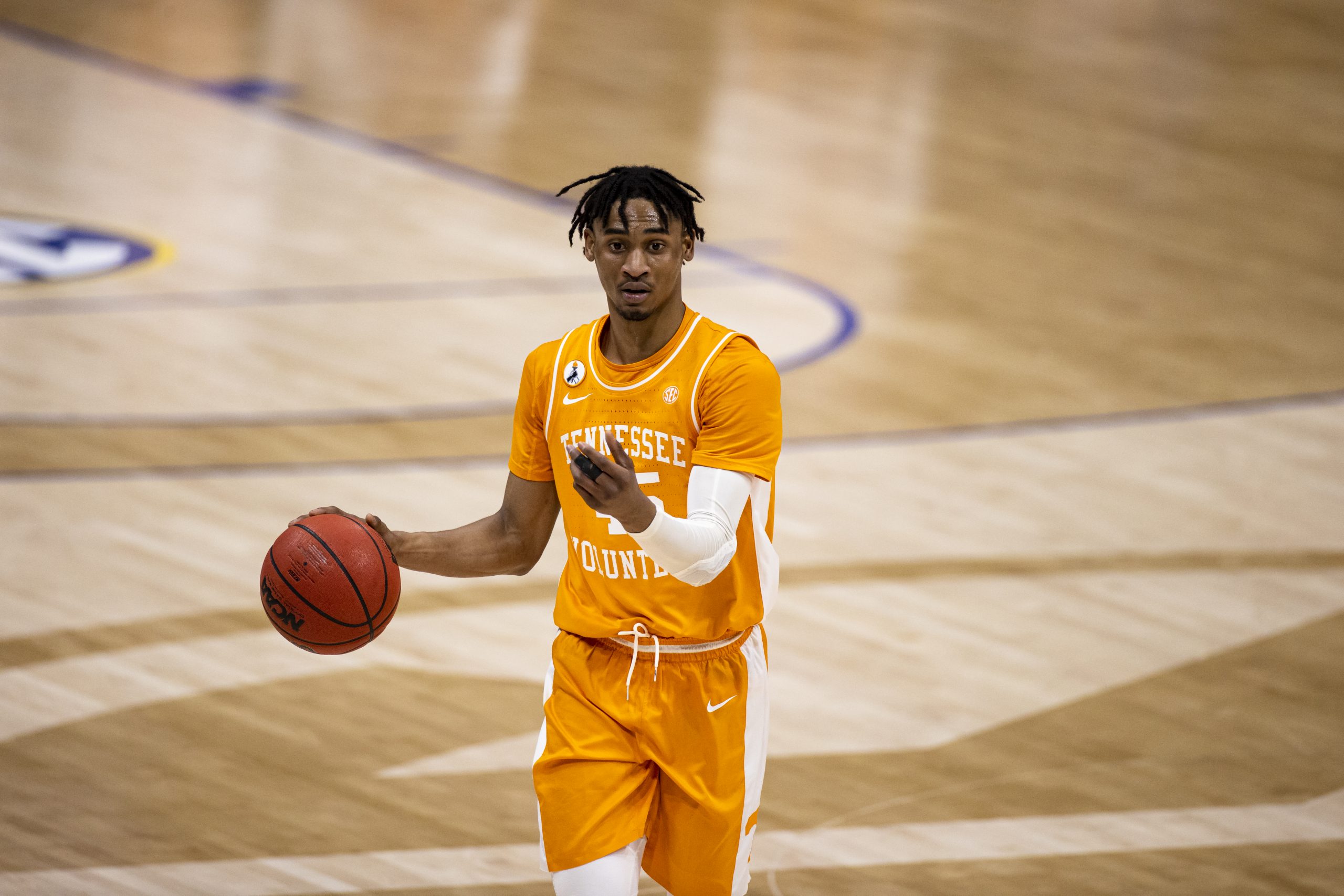 There's no need to mince words. Keon Johnson is explosive. Watching him is almost akin to watching a bull in a china shop; he drives into the paint with the fury of a battering ram, unconcerned, and largely unbothered, by the less-athletic defender in front of him. The Knicks at No. 19 are a perfect landing spot for Johnson; while he still needs to address some major mechanical issues in his game—including tightening up his shot-motion and handle—his developmental upside will be cultivated and fostered by Tom Thibodeau and a potential rotation of him, Immanuel Quickley and RJ Barrett long term could end up putting the League on notice. — Jackson Wald
20. ATLANTA HAWKS: Sharife Cooper (6-1 G, Auburn)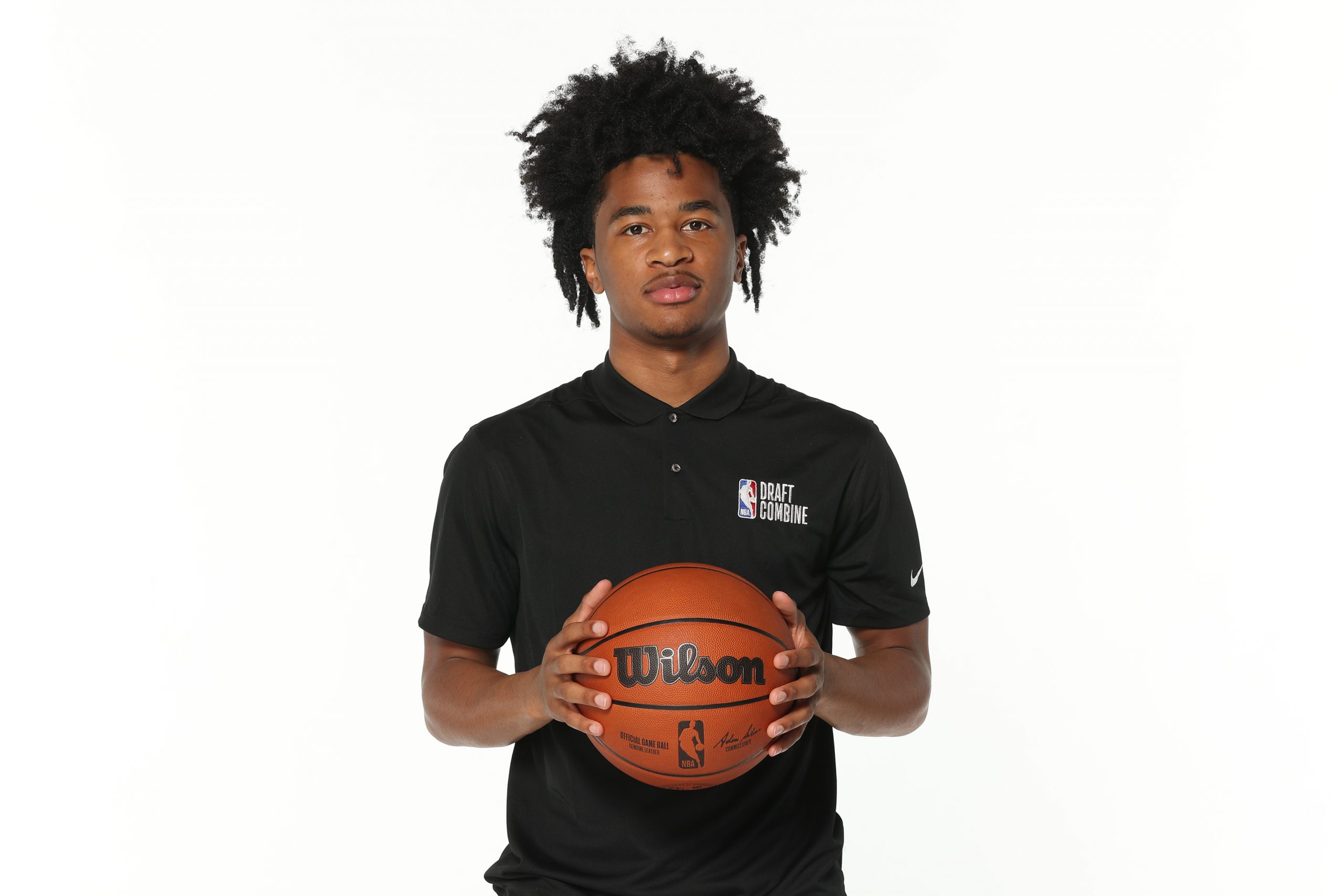 Rife is Trae 2.0. Put these two together and you got the new Mobb Deep. Both are small guards, but ready to make any play turn into a highlight reel. Sharife's short college season left an imprint around the country of his game not slowing down due to all the allegations he faced his freshman year. The Hawks had an incredible season/playoff run making it all the way to the Eastern Conference Finals. Adding Cooper can only elevate their motion offense and create even more three-point possessions. In all honesty, Cooper's a dawg, and I wish the Knicks were getting him next pick! — Nick Torres
21. NYK: Chris Duarte (6-6 G, Oregon)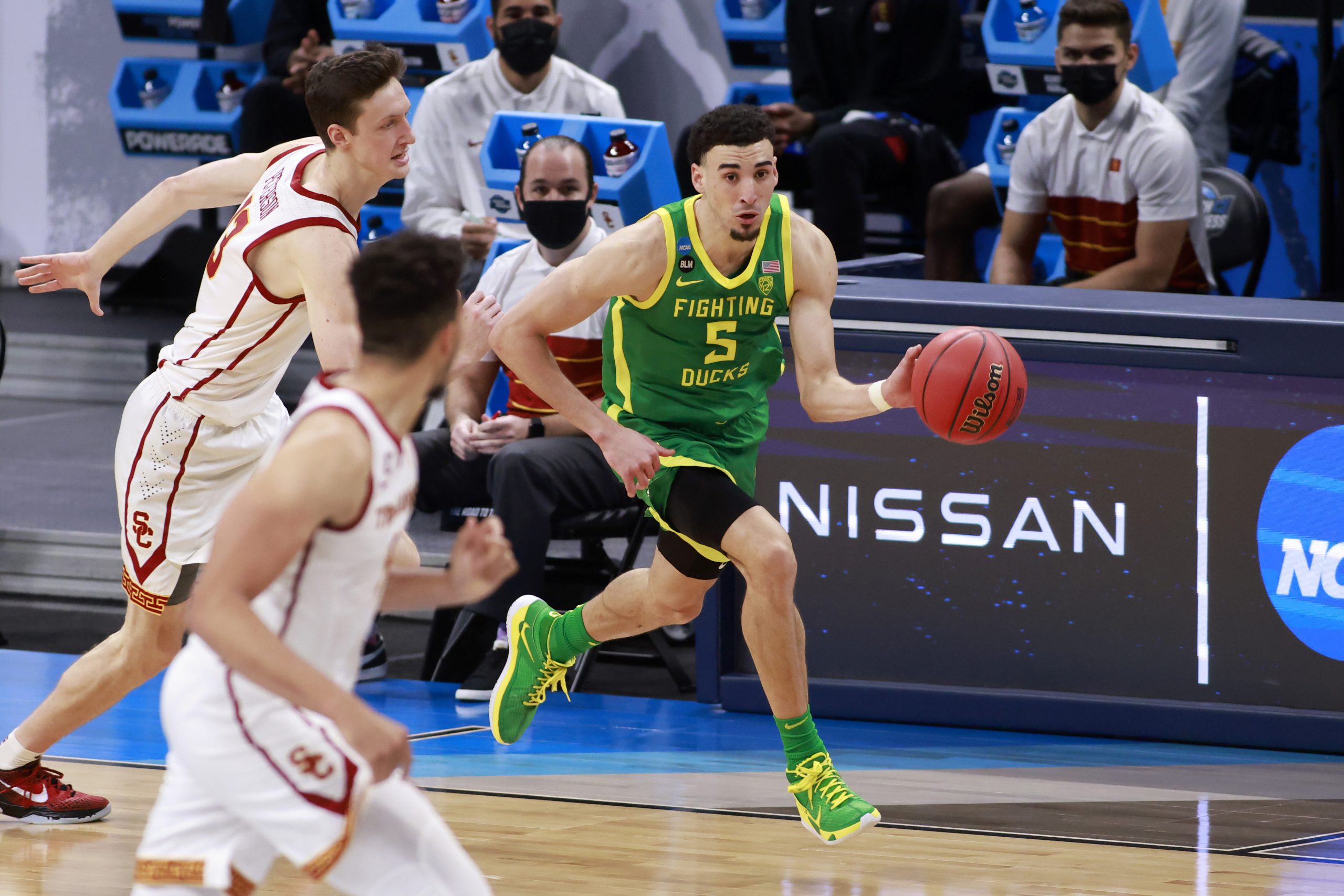 Duarte is a proven commodity; he is a plus-defender, a reliable three-pointer shooter (he shot 42 percent last season at Oregon), and someone who will fit seamlessly in the Knicks' new age grit-and-grind culture. Duarte has arguably the safety floor of any prospect selected after pick twenty. Also, as we saw with Mikal Bridges and Jae Crowder in the NBA Finals, it never hurts to have a solid core of 3-and-D wings. — Jackson Wald
22. LOS ANGELES LAKERS: Tre Mann (6-5 PG, Florida)
You know those players that make you feel like you're getting punched in the gut every time they make a three against you? Tre'Shaun Mann is one of them. All you have to do is turn on the tape for a couple of minutes and you'll see not many people in the world possess his combination of size, athleticism, and scoring creativity. It may or may not happen right away, but when Tre gets comfortable in the League he's going to be one of the most dynamic guards. — Christian Quezada
*We're breaking a few rules here and adding another name to this list, too.
BJ Boston (6-7 F, Kentucky)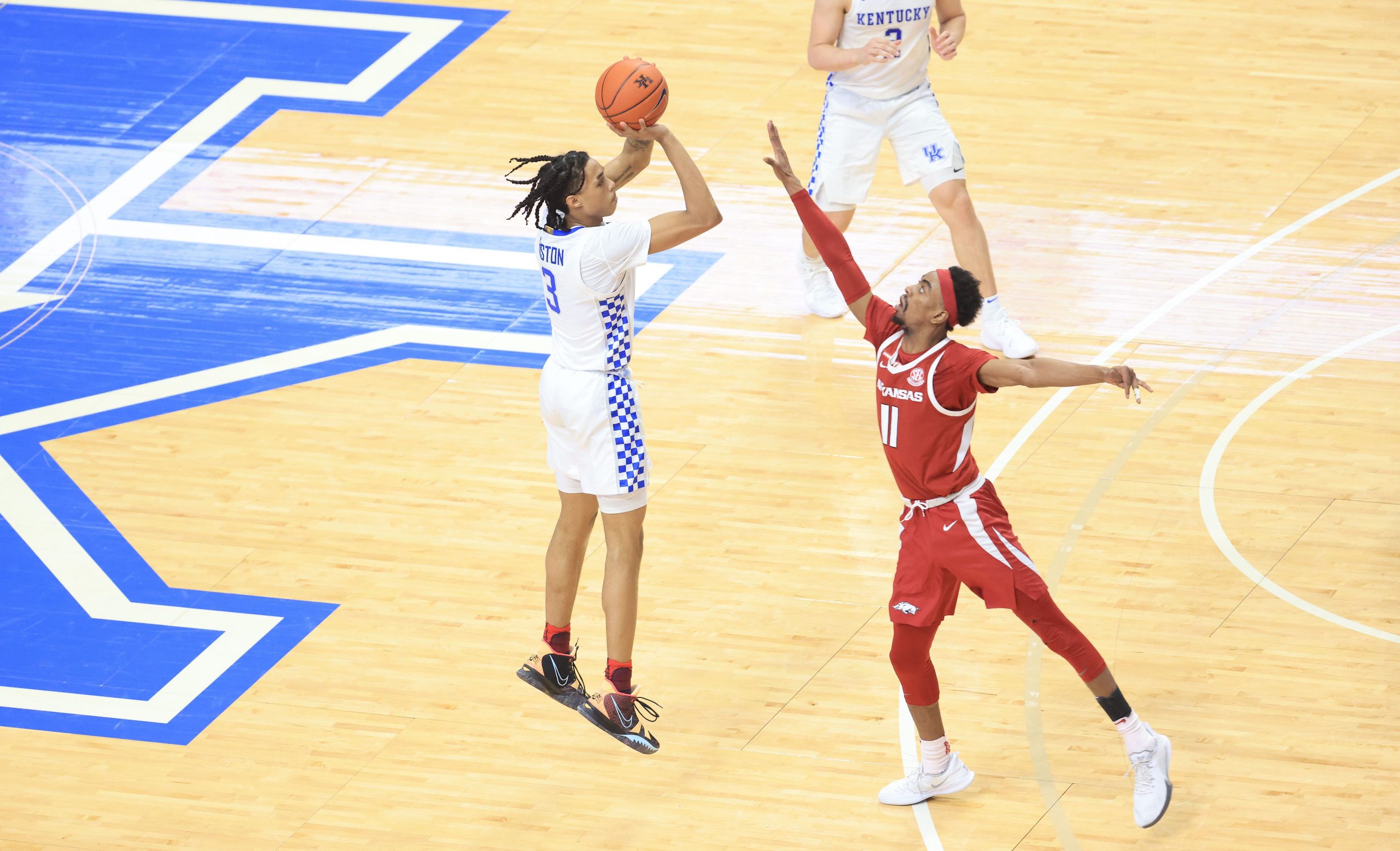 Say what you want about his performance last season at Kentucky, but BJ Boston says he's improved his game "tremendously" since his college days. Word is he even recently had a "great" pre-draft workout with the Lakers and dominated their "Mentality Drill."
Anyone who has been following BJ's trajectory will tell you that he's been ready for the bright lights since the start. He knows how to navigate a spotlight, and how to power through negativity while focusing on his game and the things only he can control. If the Lakers don't draft Mann, then it sounds like BJ could fit in on a star-studded roster led by the King. — Sway
23. HOUSTON ROCKETS: Usman Garuba (6-8 PF, Real Madrid (Spain))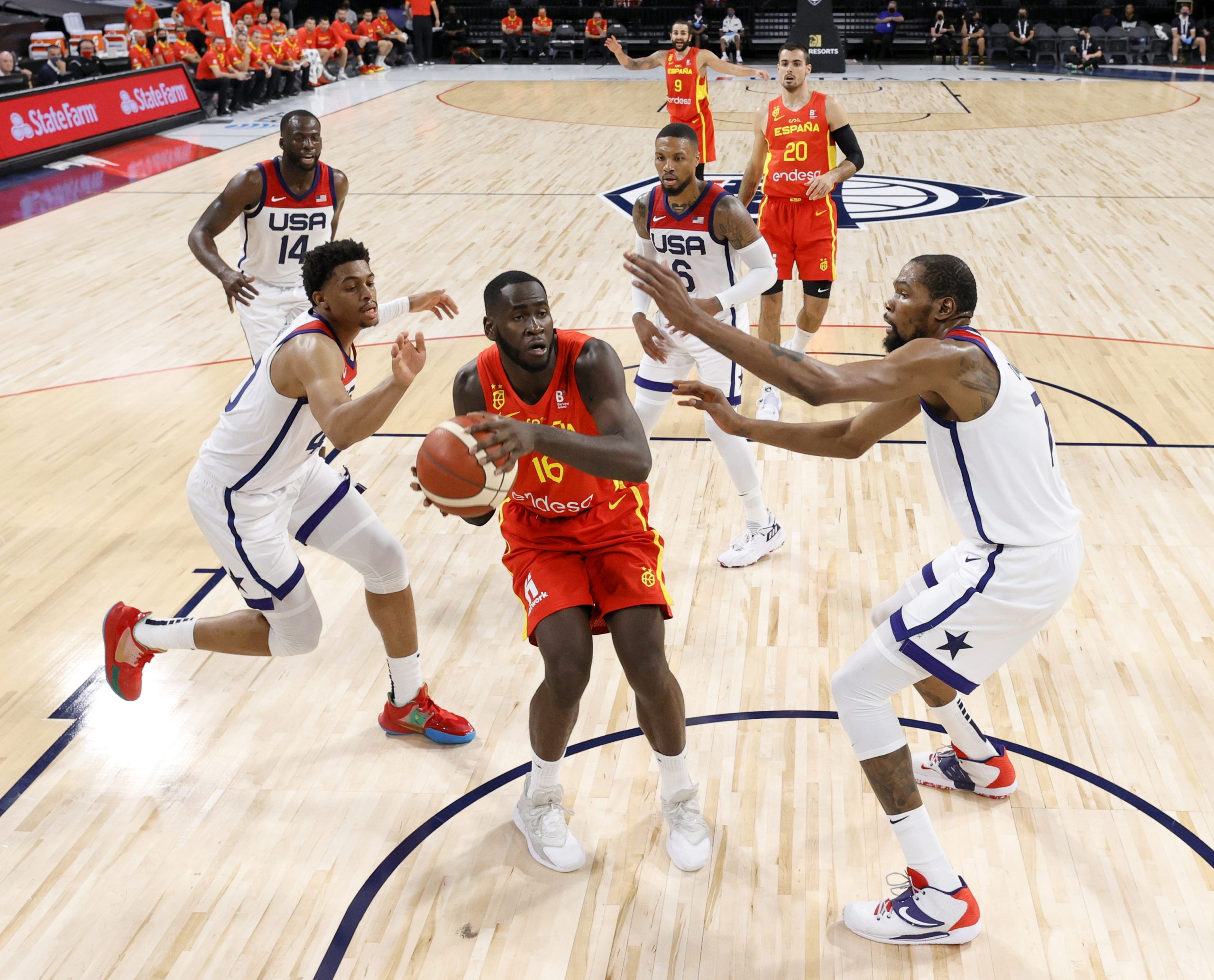 After selecting Cunningham second overall, the Rockets' focus now shifts to their center position. Enter Usman Garuba, a Nigerian-Spanish big man with extensive experience in international competition and a few awards in his trophy case to boot.
At 6'8" and 230 pounds (with a 7'3" wingspan), Garuba is already a high-energy defensive force thanks to an exceptional feel of how to disrupt passing lanes and shot attempts, as well as enough agility and fluidity to guard out on the perimeter or in space. Combined with his abilities as a passer and potential as an outside threat, there are many who see him in the Draymond Green mold.
With a bevy of offensive talents, players willing and capable of thriving without the ball in their hands (and who can be a defensive menace in the same breath) are invaluable. — Quenton Albertie
24. ROCKETS: Josh Primo (6-6 G, Alabama)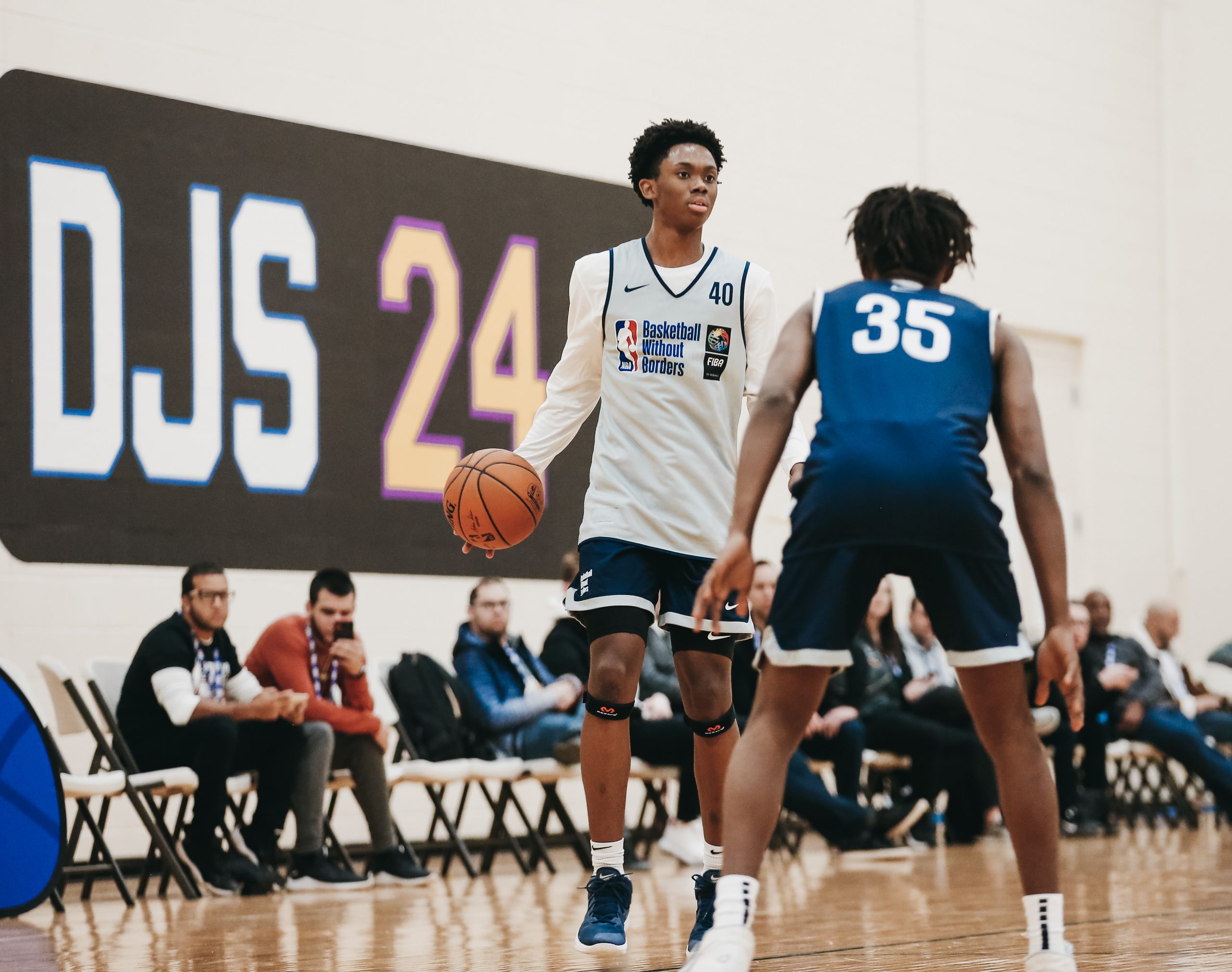 The Rockets, all-in on their rebuild, select another of the 2021 NBA Draft's youngest players: 18-year-old Josh Primo, a one-and-done at the University of Alabama.
Primo's most NBA-ready skill at this point is his outside shooting, as he knocked down 38.1 percent of his 3-point attempts at Alabama with his 3-point attempts amounting to 57.9 percent of his overall shot attempts. With that said, not only does Primo's selection fit the Rockets' current timeline but it addresses the team's mediocre outside shooting as well.
Due to his youth and need to develop his other guard skills, Primo may not get minutes early on, at least outside of the G League. But he'll grow alongside Houston's vibrant young core until his number is called, and likely hit at least one three by the time he leaves the game, no matter how small the role. — Quenton Albertie
25. LA CLIPPERS: Jared Butler (6-3 G, Baylor)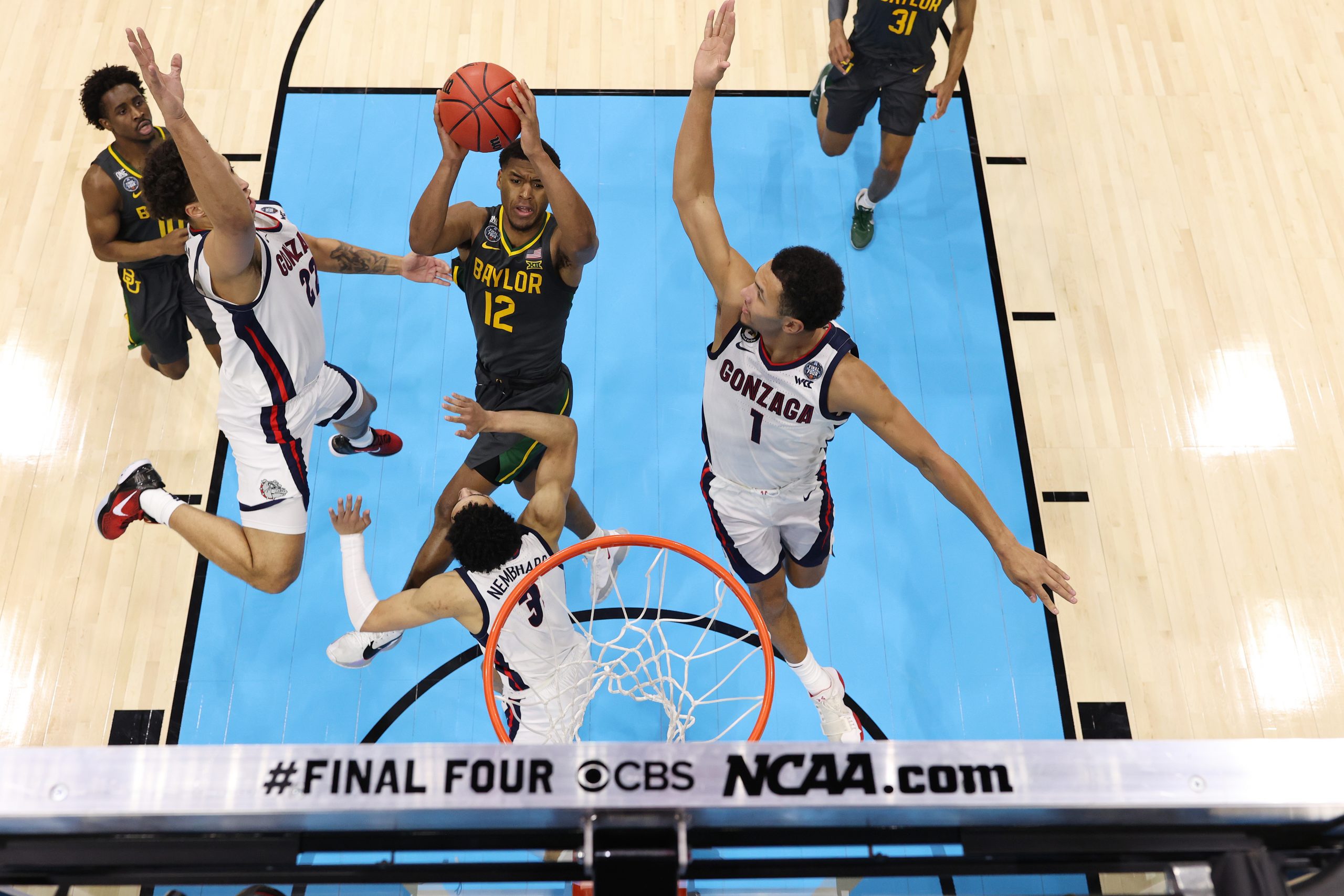 LA is known for helping young guards develop into immediate NBA talent (just look at what Terance Mann was able to do in the playoffs this year) and Jared Butler is next up for the Clippers. A smooth, consistent guard for the national champion Baylor Bulldogs, Butler's veteran mindset and consistent shooting will likely make him an immediate rotation staple on the Clippers. — Camille Buxeda
26. DENVER NUGGETS: Ayo Dosunmu (6-5 G, Illinois)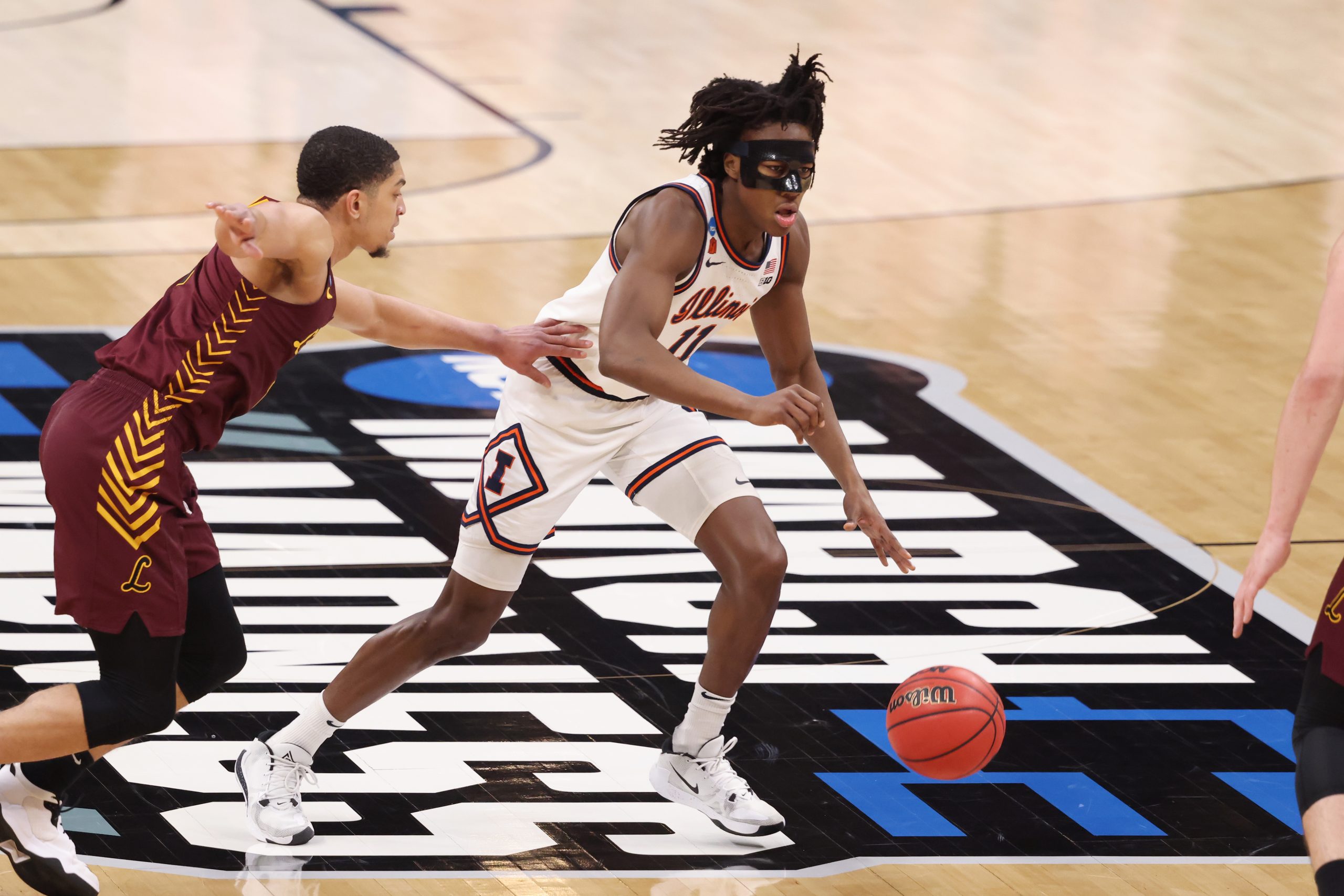 Ayo Dosunmu was, for the large majority of last year's college basketball season, the best player on the best team in the nation. Dosunmu is an all-around ballplayer; need him to lock down the opponent's best player? He's on it. Need him to get you some buckets? He'll drop twenty-plus. He'll face a pretty serious adjustment coming into the league, where he will likely never be the main ball-handler or facilitator, but Ayo has the experience and drive to make it in the league for a long time. — Saheem Anthony
27. BROOKLYN NETS: Jaden Springer (6-4 SG, Tennessee)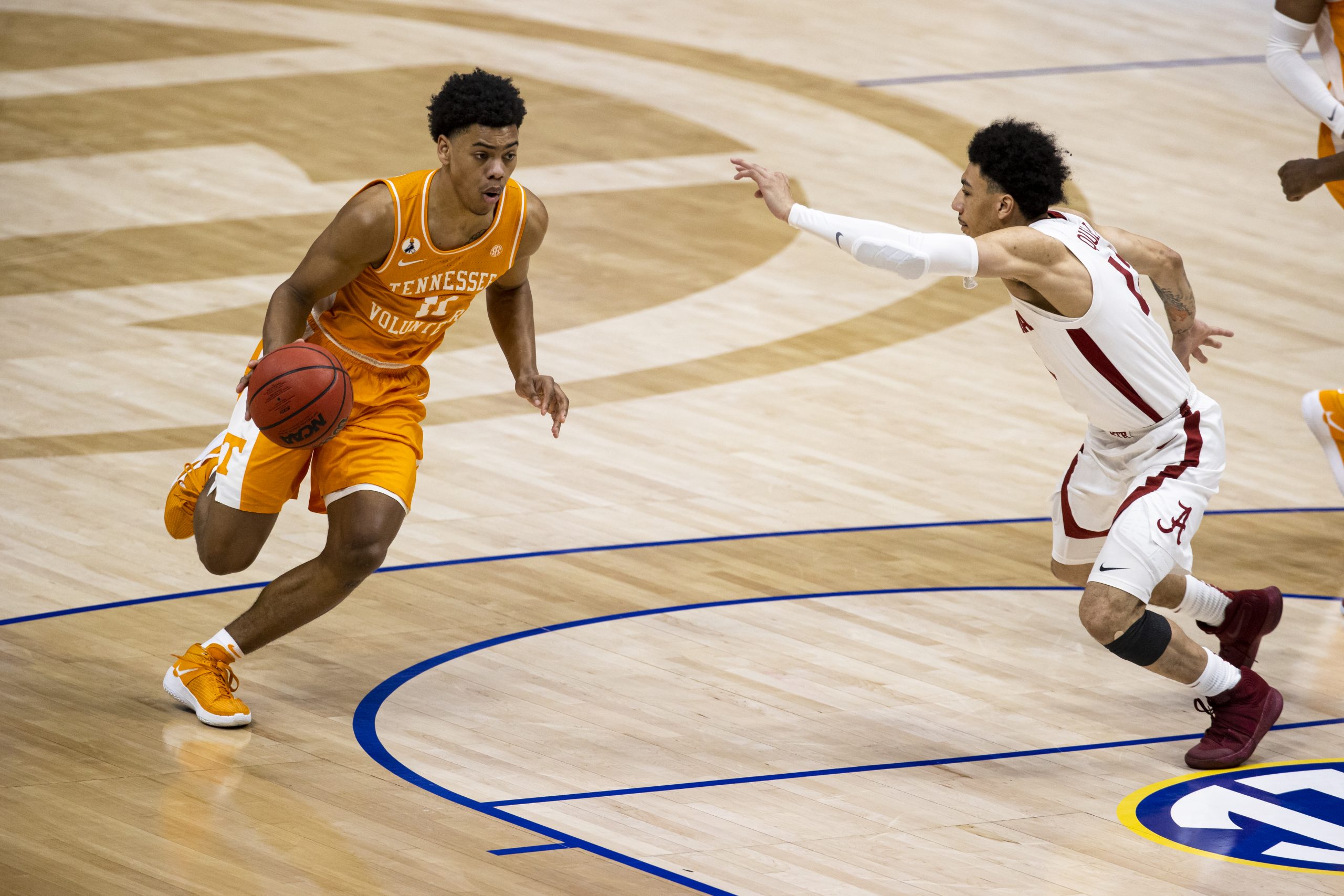 After declining his player option, Spencer Dinwiddie and the Brooklyn Nets will most likely be parting ways this offseason, which leaves the Nets with a major need for defensive prowess and playmaking. While he needs to fine-tune his shot creation abilities, Tennessee's Jaden Springer is a great grab for the Nets at 27. Springer could serve as the next young developmental guard in the rotation amidst a roster that has a plethora of shot creation abilities. An energizer on both ends of the floor, Springer averaged 12.5 points a game in his lone season with the Volunteers and is a tenacious on-ball defender. He's a perfect fit alongside the likes of Bruce Brown for Steve Nash's small-ball lineup that lacked the ability to effectively defend ball screens and switches this past season. — Jared Ebanks
28. PHILADELPHIA SIXERS: Ziaire Williams (6-8 F, Stanford)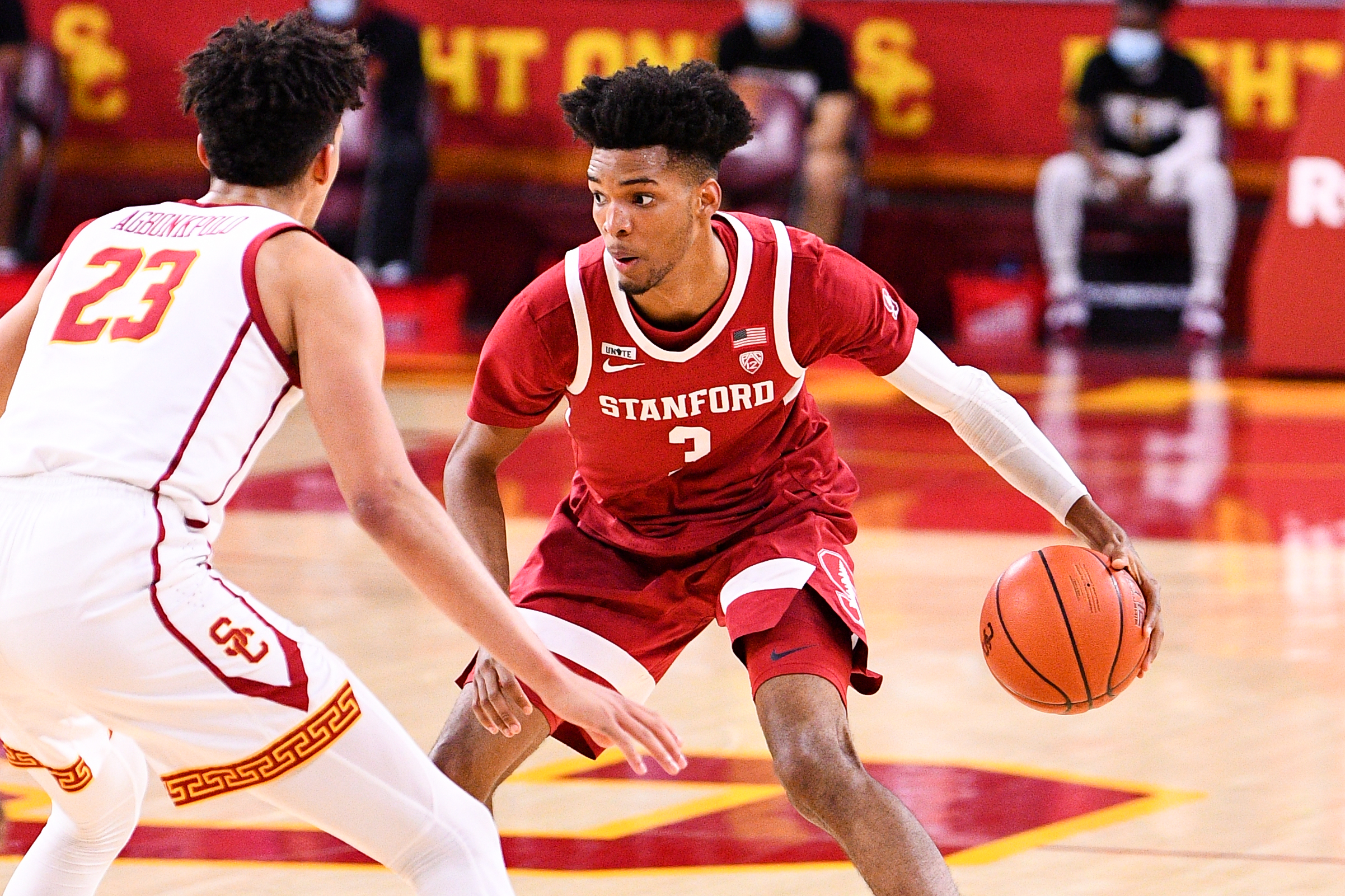 Although Williams had a somewhat underwhelming freshman year at Stanford, he's still the same Ziaire. Looking past the pressure of being an incoming Top 10 player in the country, Williams showed flashes of high-level scoring mixed with impressive athleticism. Going to the cup more could do him wonders and he simply has too much potential to slip past the first round. At a lengthy 6'8 185, he fits the modern-day NBA's positionless basketball scheme to a tee. His shooting needs to improve if he wants to get big minutes, but Williams can definitely lighten the scoring load off the bench for Philly in the 2021-22 season. — Caleb Gagne
29. PHOENIX SUNS: Isaiah Jackson (6-10, F, Kentucky)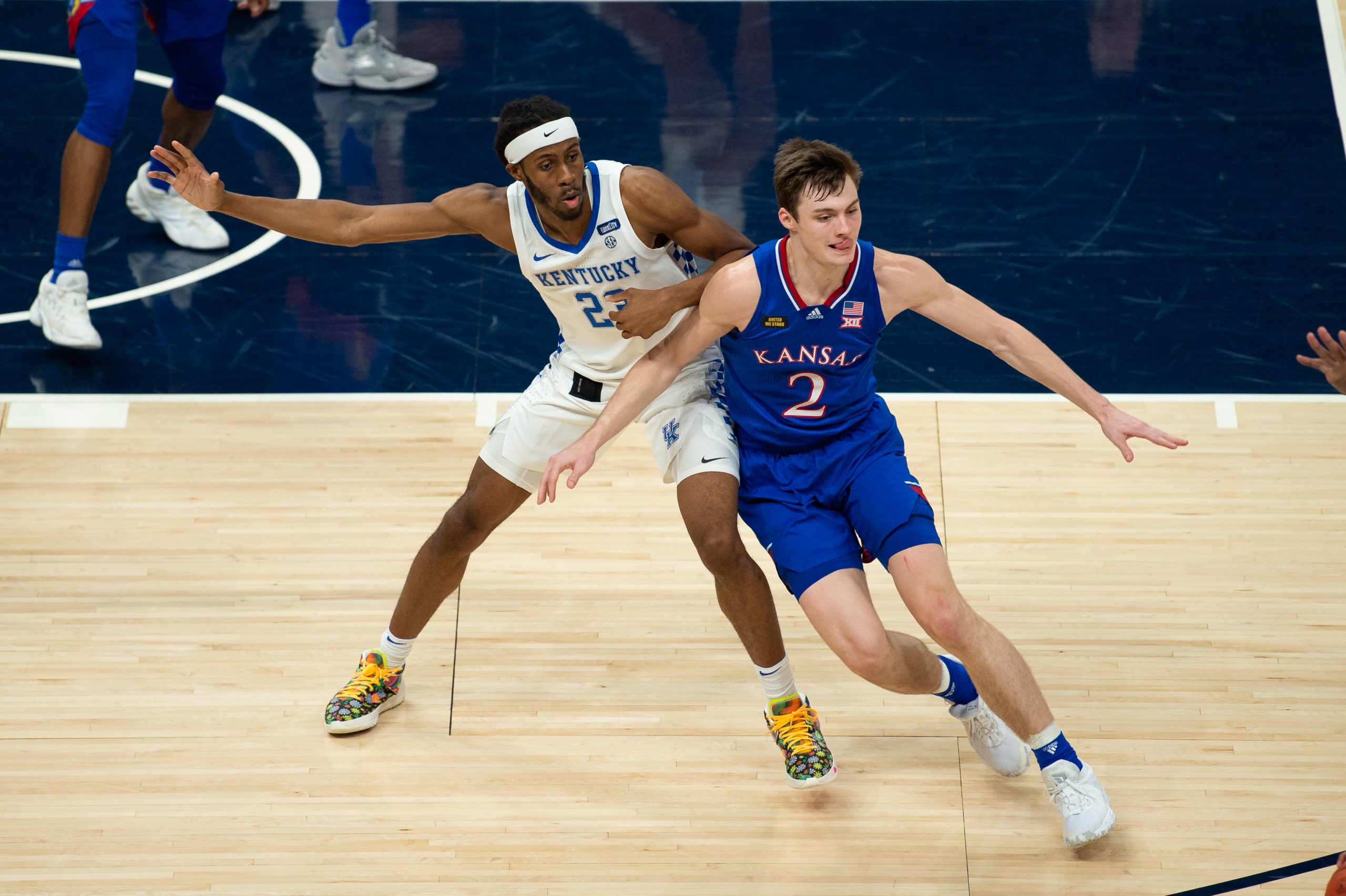 Although there were hints of returning to Kentucky, Jackson is taking his talents to the NBA. Jackson is an all-around hooper who can get it done on both ends of the floor. He averaged 2.6 blocks per game and was selected to the SEC All-Defense team. Jackson is a versatile player who can do it all for a big man. His playmaking ability stood out as he is able to put the ball on the floor and advance the ball. The Suns could use a player to develop behind star center Deandre Ayton, giving them the bench support they can use in the frontcourt. — Kobe Blackwell
30. UTAH JAZZ: Kessler Edwards (6-8 F, Pepperdine)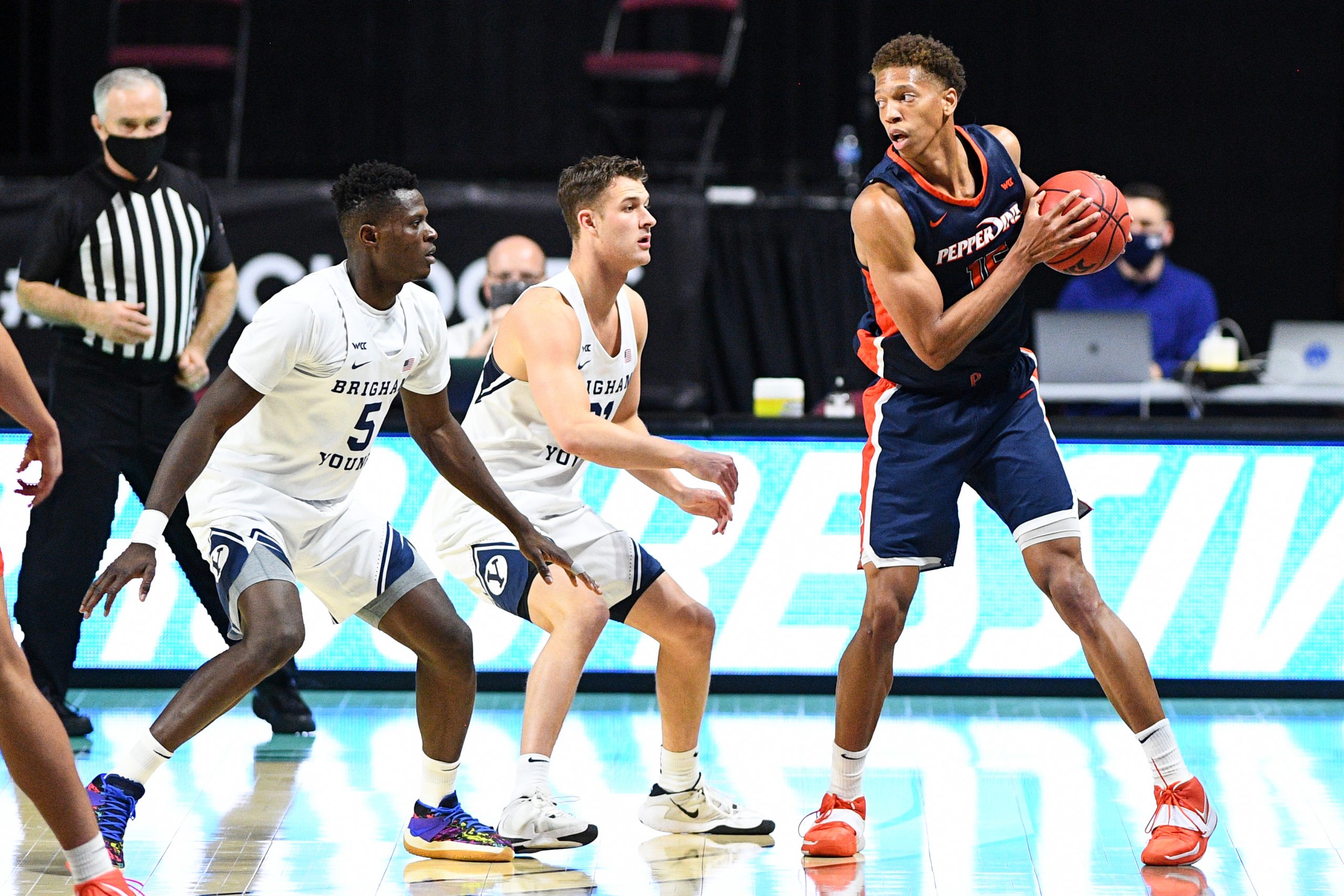 Did I just take someone out of Pepperdine in the first round? It's a hard sell considering just two Waves —Doug Christie and the oft underrated Dennis Johnson— have had a five or more year career in the NBA. How's that for trivia? I believe Kessler Edwards could become the third. The Jazz could trade out to dump contracts, but after a failed move with Charlotte, I decided to examine team needs. Joe Ingles is getting older and slipping on defense and the loss to the Clippers exposed Utah's need for perimeter stoppers. Edwards shot 38% from deep on 119 attempts and with a nearly 7-foot wingspan and strong fundamentals, he's a prototypical 3-and-D wing. — Thilo Latrell Widder