Much of the conversation about Antoine Walker today is centered on his financial struggles post-basketball. Walker, who filed for bankruptcy shortly after his career, has since dedicated a lot of time to sharing his cautionary tale and ensuring others don't follow in his path.
It's essential that we never forget, and celebrate in every way we can, Antoine Walker the hooper—a fearless, confident, entertaining competitor who was ahead of his time.
It started at Kentucky, where Walker starred on one of the best college basketball teams ever. The 1995-96 Wildcats also had Tony Delk, Walter McCarty, Derek Anderson and Ron Mercer and went 32-4 (16-0 in the SEC) en route to a National Championship.
What made Walker truly special, and caught the eye of NBA scouts, was his versatility. At 6-8, he could handle the rock up top, hit from the outside, score from the post, attack the boards, and had the vision and passing ability of a guard.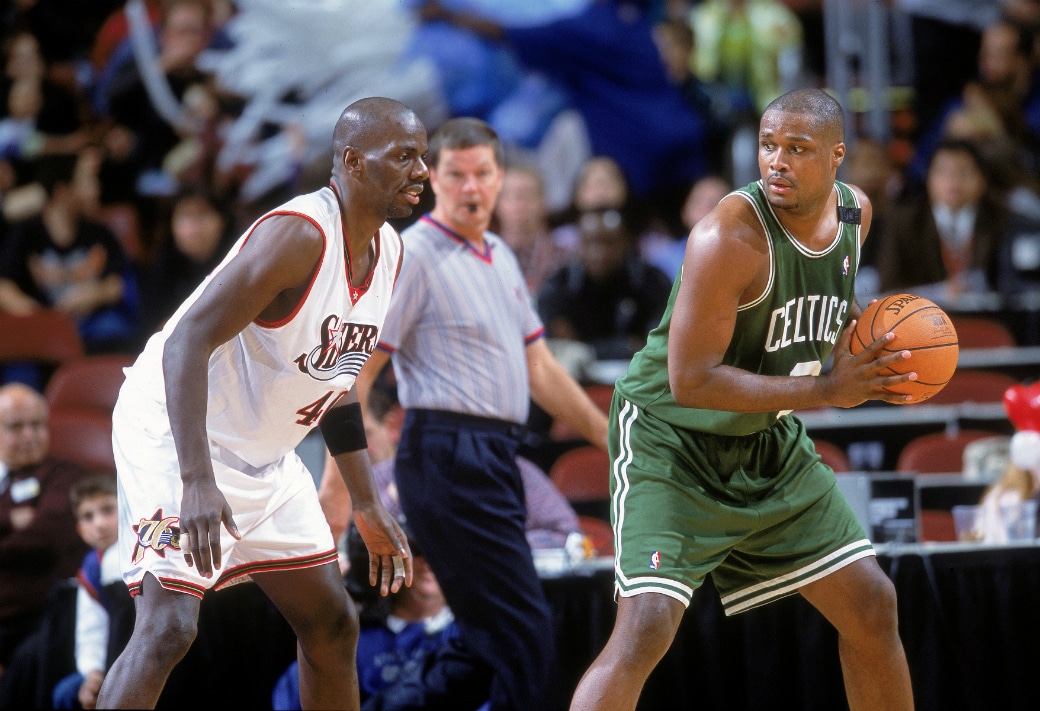 In a 1996 draft that is considered to be among the greatest in League history, Antoine was selected No. 6 overall by the Celtics. He took center stage on their rebuilding squad, captivating the Boston Garden crowd on a nightly basis. As a rookie, he averaged 17.5 points, 9.0 rebounds, 3.2 assists and 1.3 steals per game. Those numbers are absurd for a 20-year-old dealing with the pressure of playing in such a historic hoops city.
Walker was an All-Star by his second go-around, an automatic double-double (22.4 points, 10.2 rebounds) and a ray of light for a franchise struggling in the aftermath of the Larry Bird era. Paul Pierce came on board the following year, and the two pumped even more excitement into the passionate C's fanbase. Together they led Boston to the Eastern Conference finals in 2002, averaging a combined 47 points through 16 total playoff outings.
After one more postseason run, Walker was traded to the Dallas Mavericks. He bounced around a bit before landing in Miami; and in 2006, helped the Heat win a championship as a key contributor. Antoine led the title squad in three-pointers made and was the only player to appear in every single game.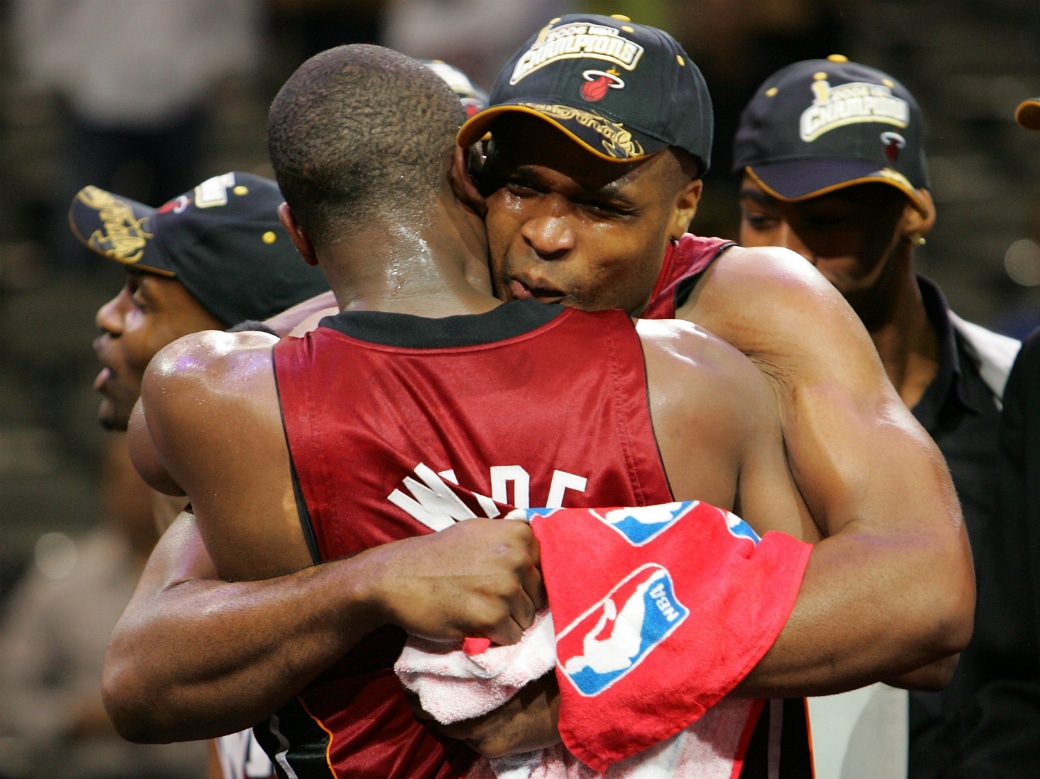 Two years later he hung up his sneakers, leaving a significant imprint on the League and a montage of shimmies to remember.
Of course, you can't talk about Walker without mentioning that iconic shimmy.
Throughout his career, Toine was often criticized for relying too heavily on his outside jumper. Over a three-year stint from 2000-03, he averaged at least seven three-pointers per contest. Truth is: Walker was ahead of the curve—a stretch 4 before that role took over the NBA. He would fit perfectly in the modern era of small ball and pace and space. A prime Antoine would be a PROBLEM for opposing defenses given today's trends.
Not that he wasn't a problem back in his playing days. A fearless, confident, entertaining competitor.
Never forget.
—
Alex Squadron is an Associate News Editor at SLAM. Follow him on Twitter @asquad510.
Photos via Getty.