I was nine years old when "NBA Street Series: Ankle Breakers Volume 1" came out.
Hosted by Stephon Marbury, this hour-long DVD celebrated the League's best ball handlers with montages of their most disrespectful highlights. It was basically a set of mixtapes strung together, featuring some additional commentary from past and present players.
Standing on the famous Rucker Park court in New York, holding a basketball to his hip, Marbury concludes the video by saying: "Every time I come down the court, I'm trying to break somebody. There's never a time that I'm not trying to do that. I'm always trying to break ankles…because breaking ankles is my thing."
His moves were mesmerizing: The double crossover. The hop step in the lane. The up-and-under at the rim. The extremely rare spin assist.
We debuted the SLAM Legend of the Week last Thursday with Rafer Alston, aka "Skip to my Lou." It's only right that we continue the series by spotlighting another iconic NY point guard — one who appeared on the cover of SLAM several times throughout his career and was, as he attests, "always trying to break ankles."
—
Stephon Marbury's basketball journey began on the playgrounds of Coney Island, NY and concluded nearly 7,000 miles away in Beijing, China a few weeks ago.
This journey was long – Stephon was the last notable player from the legendary 1996 draft class (see the cover below) to retire from the game –, but from Lincoln High School to Georgia Tech to the NBA to the Chinese Basketball Association, Marbury was a lock to put on a show.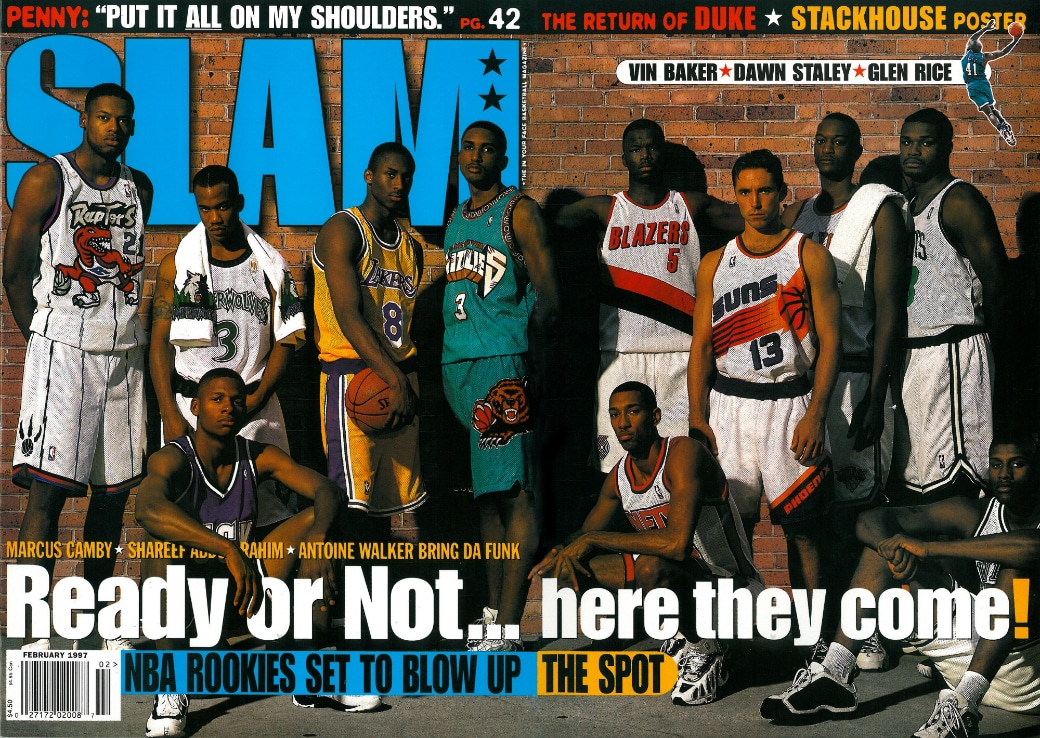 His connection to SLAM began early on, as Steph was the mag's first HS diarist ever. While at Lincoln, he wrote a few paragraphs for each issue informing readers what he was up to. We, like many others, expected that the teenager was destined for greatness.
After the Timberwolves traded for him on draft night in '96, Marbury and an emerging PF named Kevin Garnett formed a dynamic duo.
It wasn't long (October 1997) before the two graced the cover of SLAM together.
Issue 21. Showbiz and KG rule the world. Imagine that.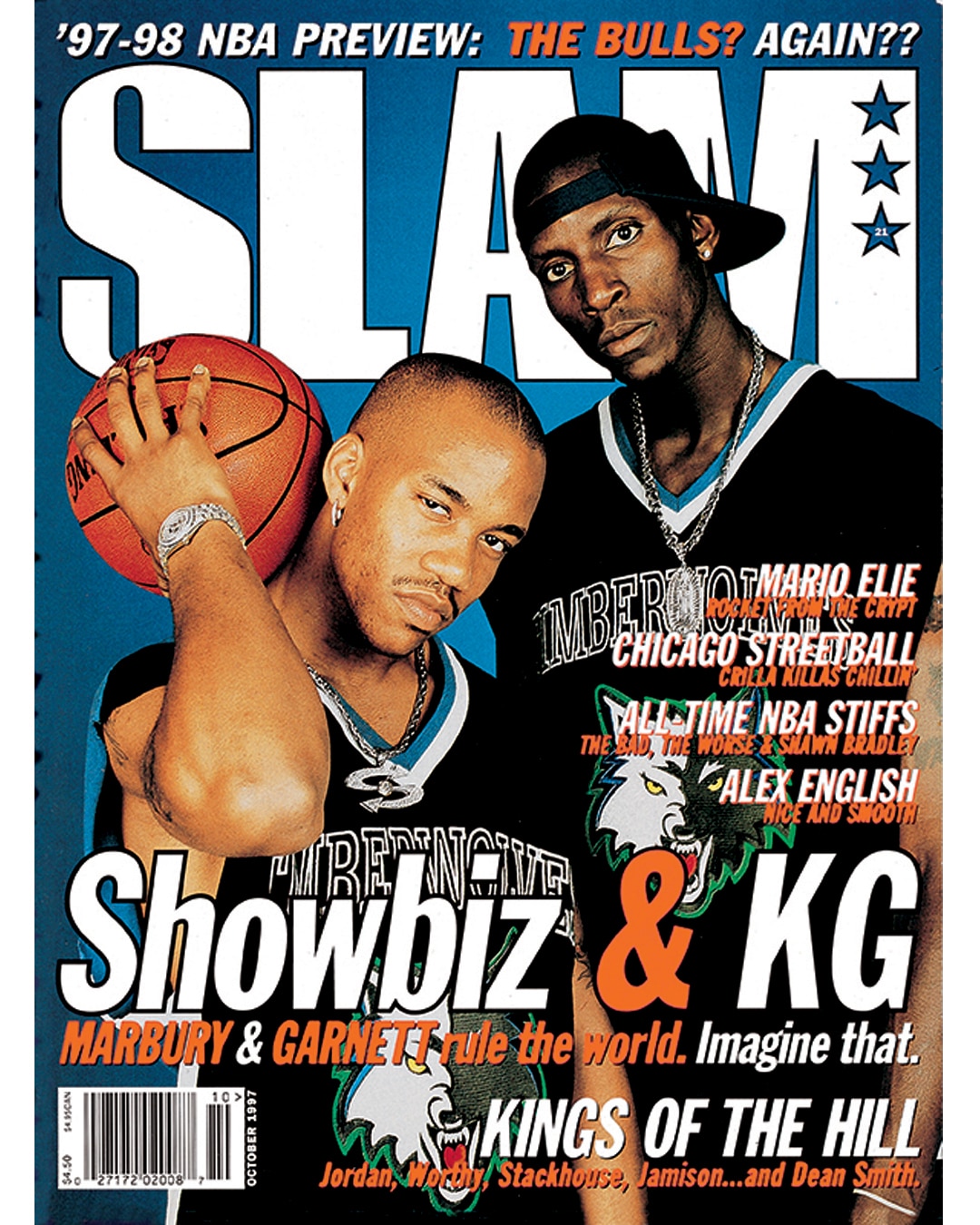 Though the duo broke up less than two years later, both players paved their own successful paths.
Making stops in New Jersey, Phoenix, New York, and Boston, Steph went on to average 19.3 points and 7.6 assists for his career and was twice named an All-Star. Even as his fame grew, Marbury would return to his old stomping grounds to play in streetball tournaments, often stealing tricks from the parks to bring to the NBA.
His style was fast-paced, flashy and gritty – the type of stuff that could hype up a crowd in a hurry.
"[Allen] Iverson and myself, we kinda changed the dynamic of how the traditional point guards played," Marbury told SLAM back in July 2015. "Now, when you see the athletic guards that are dunking and doing the things that they are doing, Iverson and myself, we came in doing things like that, which changed the perspective of how people viewed the point guard. We took a lot of flak because we came in and changed the game."
Along with Alston, Marbury embodied the AND 1 culture, opting to be the company's first-ever NBA endorser rather than sign with one of the several established brands that coveted him. The Marbury 1s, introduced the year he entered the NBA, inspired several other athletes to join AND 1 and paved the way for the Tai Chi Mid, which Vince Carter rocked during his epic dunk contest performance in 2000.
Stephon would go on to partner with retailer Steve & Barry and introduce Starbury, a line of sneakers revolutionary for its affordability. With Marbury determined to create products everyone could cop, the game shoe retailed for merely $15.
The NBA portion of his career may have ended earlier than anticipated (2009), but the next chapter was just as compelling. Steph went on to play in China, where his remarkable success, especially in Beijing (3x CBA Champion, 6x CBA All-Star, 2013 CBA MVP), has made him a Jordanesque figure and national hero. There is a statue of Marbury outside of the Beijing Ducks' home arena and another one outside of their practice facility. An entire museum near Tiananmen Square is dedicated to Marbury's career, displaying hoop artifacts, old jerseys, and more. He has starred in movies and musicals and even has a Chinese green card.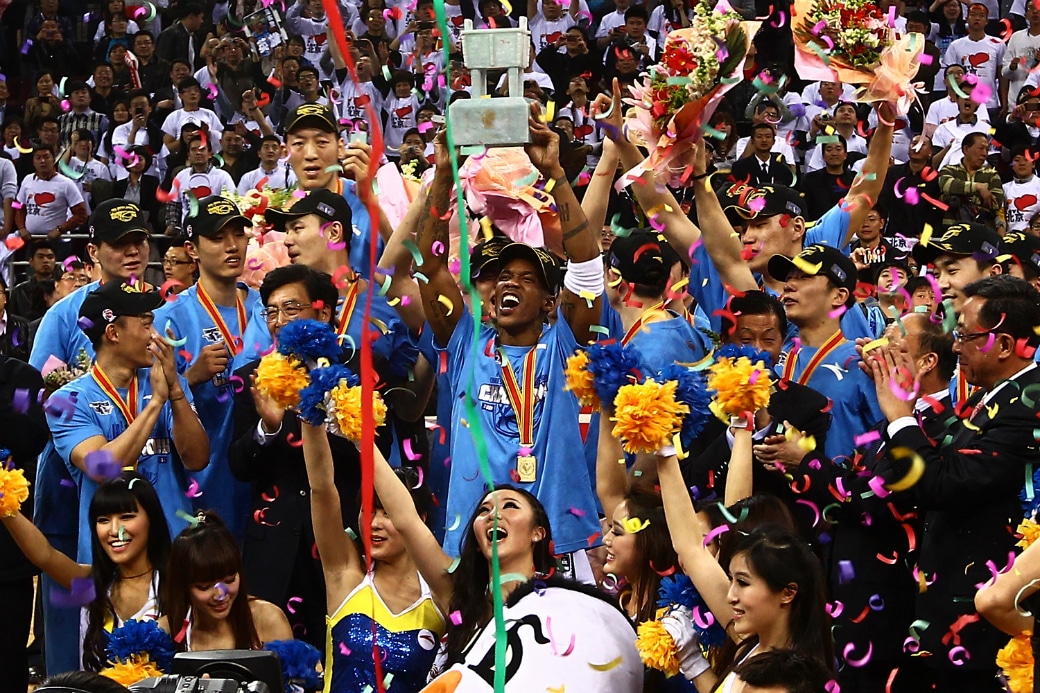 In February, after 22 years of snatching ankles, Marbury retired.
But the influence is undeniable.
You can find it on the court, with a wave of explosive point guards taking over. You can find it off the floor, with athletes, like Lonzo Ball, pursuing their own brands.
And you can find it on playgrounds from NY to China, with young hoopers trying to mimic the mesmerizing moves.
A kid from Coney Island. Ruling the world.
Imagine that.
The SLAM Legend of the Week is a recurring post that pays tribute to an individual who impacted the game way beyond the court.
—
Alex Squadron is an Associate News Editor at SLAM. Follow him on Twitter @asquad510.
Photos via Getty Images.