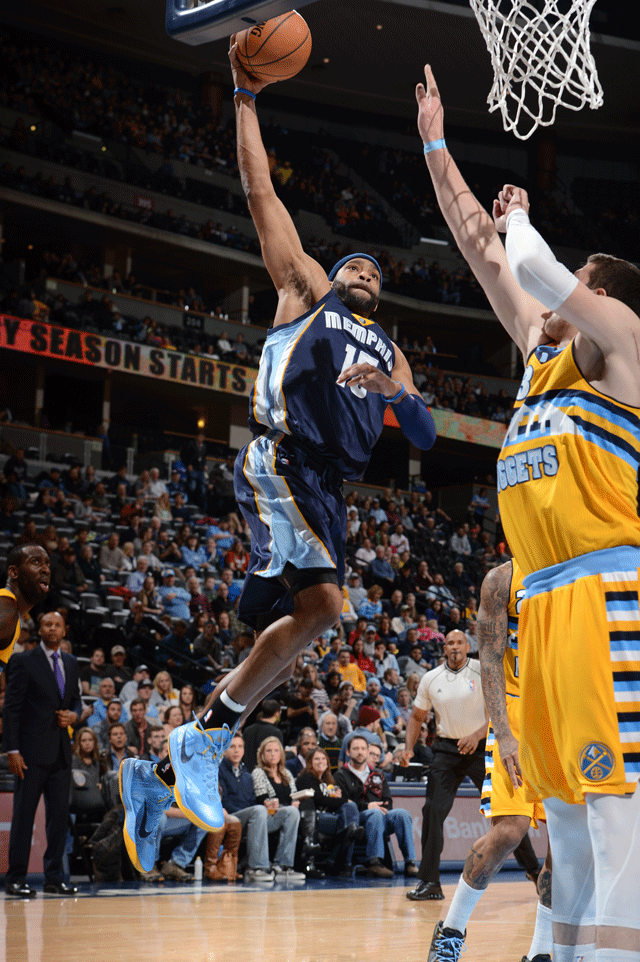 When Vince Carter leapt over 7-foot French center Frederic Weis in the 2000 Summer Olympics to deliver what would come to be known as Le dunk de la mort (the dunk of death), Jusuf Nurkic was 6. This isn't a buildup to anything, no piece of fanfic that had young Jusuf in the crowd thanking the stars that Carter would never be able to do such a thing to him.
No, this is just about Vince Carter and how he's been dunking on big men for years and seems to be set to do it for the foreseeable future, crossing up some anonymous wing before (sorry, Wilson) and revving that imaginary motorcycle after. He's on his fifth NBA team, he'll be 38 by the time you read this, he played with DELL Curry for God's sake, and he's still baptizing bigs. Nurkic is just the latest in a line that includes not only Weis but Alonzo Mourning, Rik Smits…the list goes on. There will, of course, be a day it all ends.
A 6-year-old watching now should not grow up to be on the wrong side of a VC dunk. Future Nurkics are safe. Although if that 6-year-old can make the League by 20, Vince will still only be 52. You never know.
164