Date: June 19, 2016
Location: Oracle Arena, Oakland, CA
Missed dunks have generally been the subject of ridicule. Think of Michael Jordan ganking a wide-open one in the 2002 All-Star Game, or a wildly coiffed Birdman missing one after another in one of the more forgettable Dunk Contests in human history. Very few, outside of ones where the backboard exploded, are viewed with anything resembling awe. This towering LeBron James attempt was one of those few.
It's an almost-dunk that will forever go down in Cleveland lore, the final exclamation point on an up and down series that ended with the Cavaliers being crowned on enemy ground, completing a comeback from 3-1 on an Oracle Arena floor that the Warriors had only lost on four times all year—including Game 5. Maybe call it The What-If.
The dunk didn't matter, not really. As it turned out, the Warriors were done scoring, and Kyrie Irving's three-pointer would be the last field goal of the game. But LeBron wanted this, maybe more than any dunk he'd ever wanted before—Draymond Green being the victim would have been perfect. He came down hard, clutching his wrist, and after a few endless moments, went to the line and hit one of two. The game was iced either way. But oh, what if.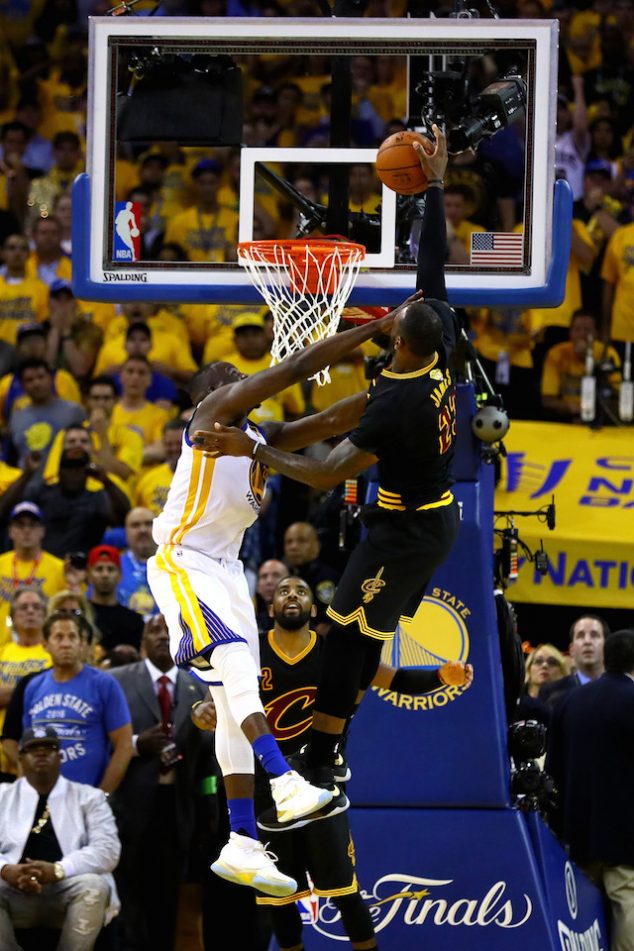 Photo via Getty Images