There are a lot of season-previews out there, and we could have easily given you a list of the top 50 players in the league or repeat some tired Twitter take that everybody has already seen by now.
Instead, we decided to switch it up and hit you with some predictions that you haven't thought about—or that you have but are afraid to admit.
From playoff predictions to thoughts on who will run the East and West, here is our official 2020-21 NBA preview:
Jayson Tatum and the Celtics Will Run the East
Deyscha Smith, Associate Editor
A 22-year-old destined to lead, having reigned supreme since he was only 19. Time Lord says he's ready to move past his past performances. Fearless point guard is hurt, but his guards (in) waiting for minutes can now fill his place. Winter is, literally, coming.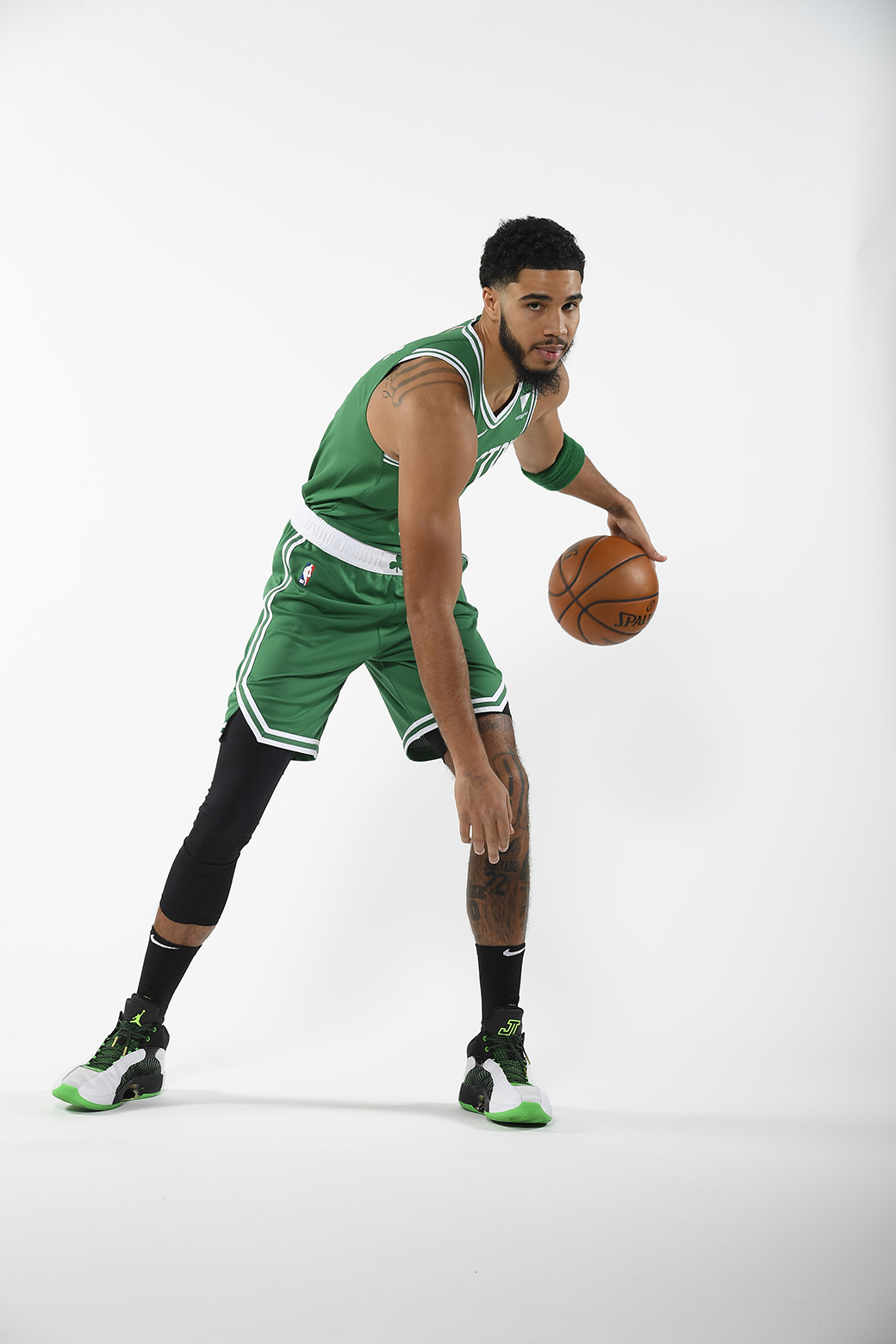 This is SLAM, not HBO, but stay with me here. If the Celtics stick to the script and deliver a performance of their young careers, the team can rule the East this season. Brad Stevens has the right cast, but he'll need Jayson Tatum to make an All-Star level sequel, Jaylen Brown to step up and lead, Jeff Teague to find chemistry amongst the youth, and the actual youth, Williams, Pritchard, Nesmith, Waters, to embrace the lights and be about that action.
The Midrange Jumpshot Will Come Storming Back
Max Resetar, SLAMKICKS
Analytics and space-and-pace philosophies have focused on guarding the three pointer with so much intensity that big men pretty much only play drop defense out of pick-and-roll.
As long as bigs continue to stay back in the paint on the PNR, a new crop of midrange shooters, along with mainstays like KD and Kawhi, will have the middie back in the League this season. Because, at the end of the day, a bucket is a bucket.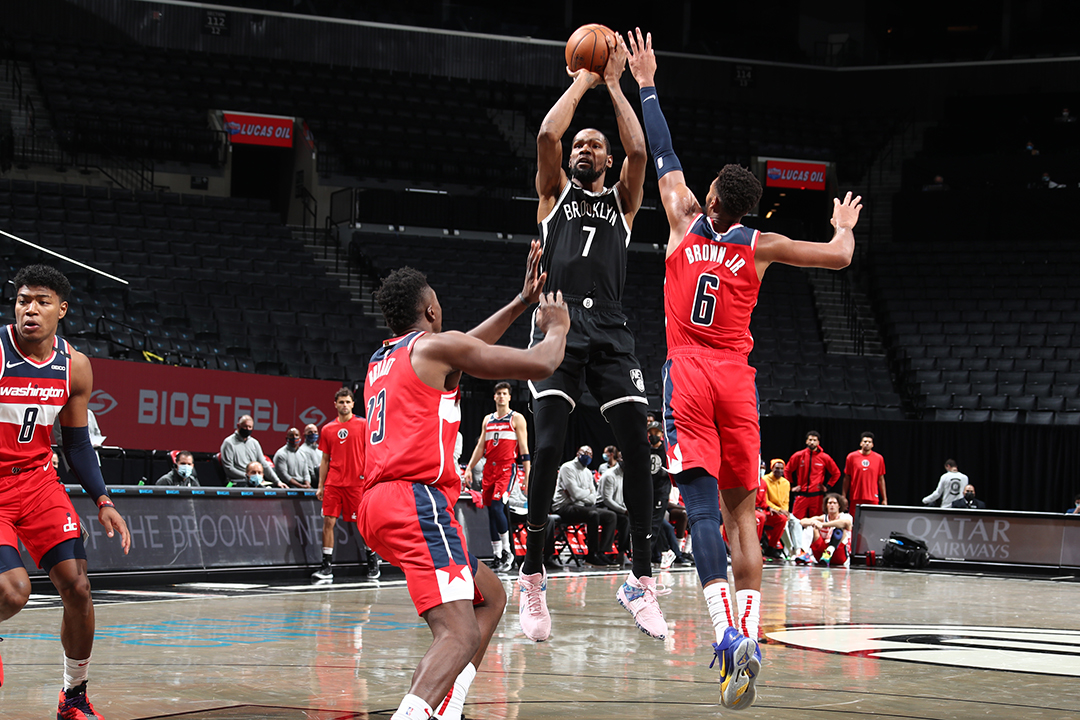 Donovan Mitchell: MVP Candidate
Adam Figman, Chief Content Officer
There are two types of MVP seasons: the "This guy ran the regular season by any statistical measure" seasons (every LeBron MVP, Giannis last season), and "This guy was fun as hell and built up an amazing narrative, so he gets it even though it's kinda debatable" seasons (D-Rose in 2011, Russ in 2016). If Giannis' stats improve, he could grab a third. But it says here that the media is bored of all that, opening the door for a fun superstar to make The Leap and ride a bunch of game-winners and insane scoring nights to an MVP trophy. That superstar? Donovan Mitchell.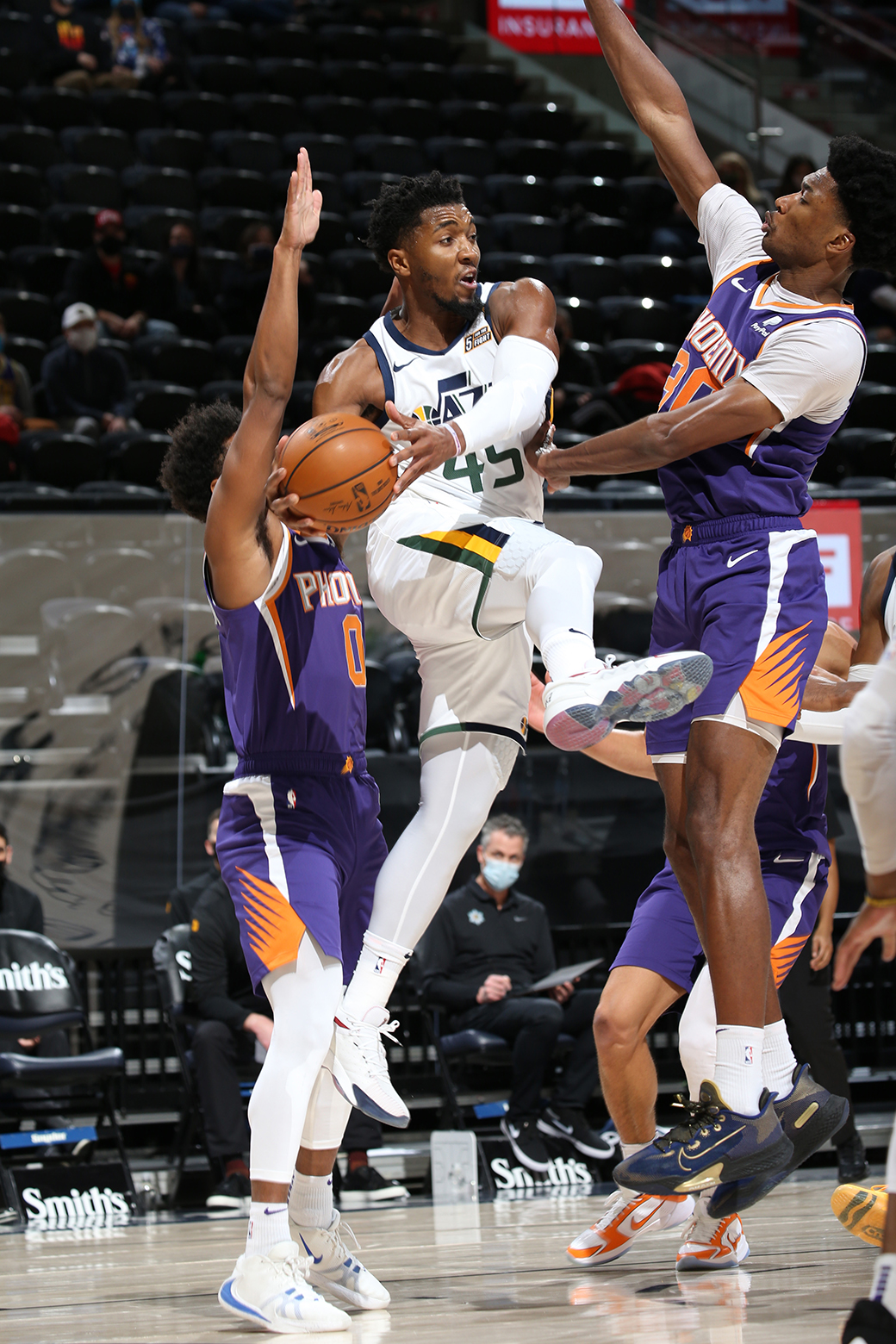 The Hawks will make the Playoffs
Ryne Nelson, Senior Editor
Thanks to a busy offseason, this year's Hawks will be a completely different team with a souped-up offense centered around Trae Young. They signed Bogdan Bogdanovic to provide scoring and playmaking, Danilo Gallinari to pick-and-pop, and Rajon Rondo to run the second unit. Even ATL's sieve-like defense should improve with the additions of Clint Capela and Kris Dunn. Atlanta could still struggle on that side of the ball, but an electric offense should be enough to carry them into the playoffs.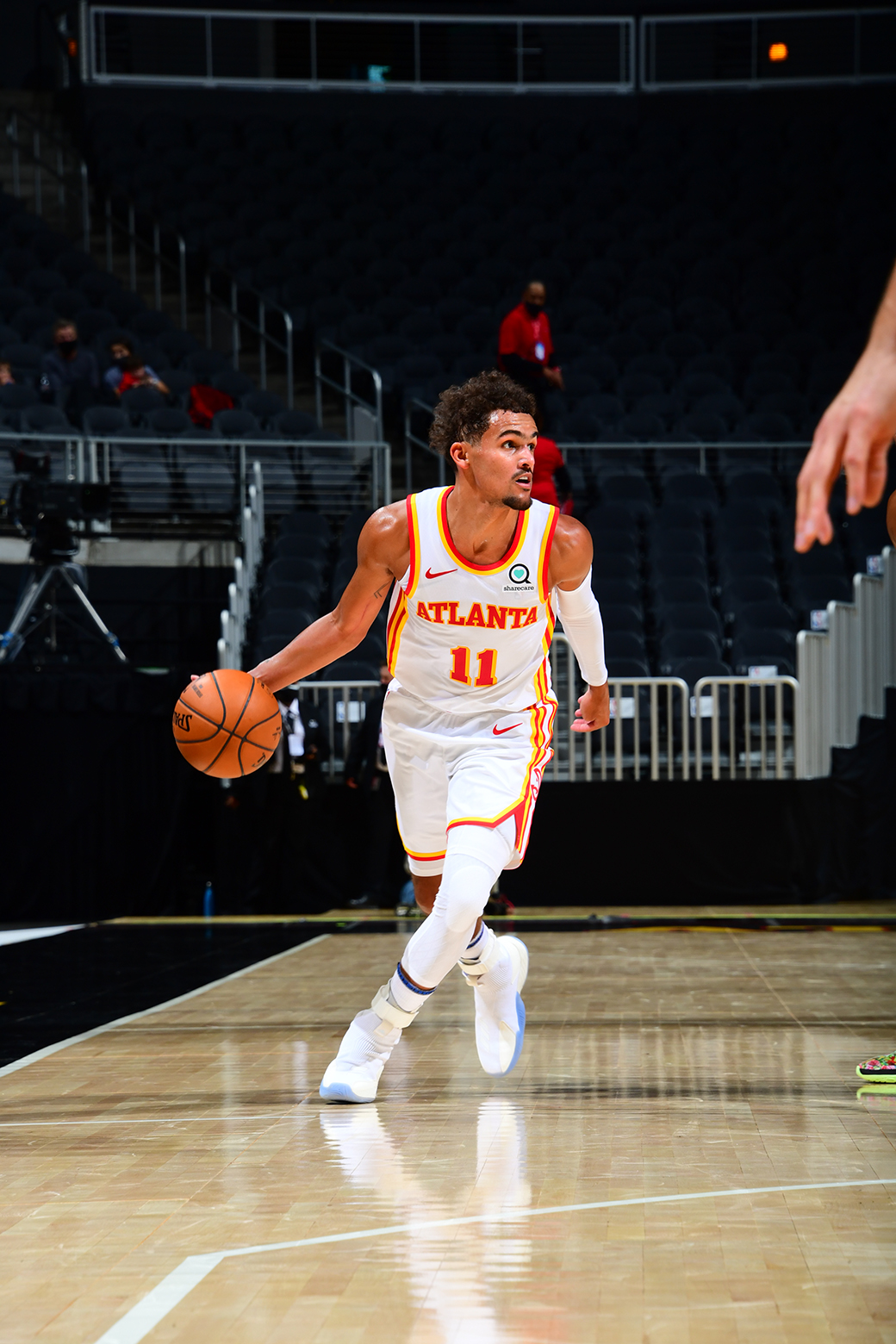 The Nets Will Win 28+ Straight
Arvind Pitchai, VP, Social Media
KD. Kyrie. Spence. Caris. JA. Joe Harris. DJ. Taurean. Jeff Green.
We've been waiting on the KD/Kyrie duo, but the Nets' depth hasn't been talked about enough.
Unfortunately for the rest of the NBA, they are going to gel. The most studious player in the League, Kevin Durant, will allow that to happen. The last great win streak was 27 games from the 2012-2013 Miami Heat. The Brooklyn Nets will take that throne.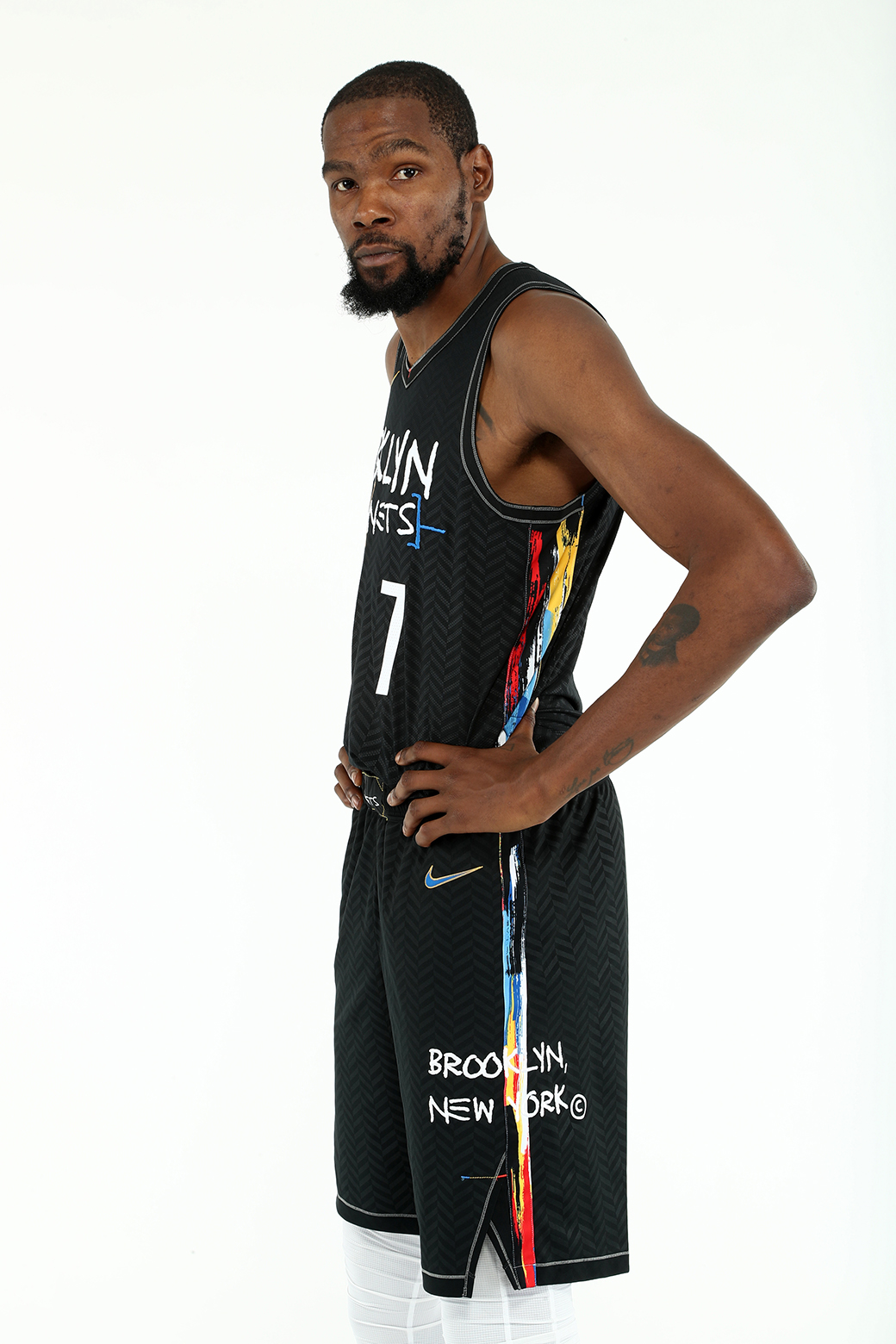 LaMelo will make the All-Star Game, the first rookie since Blake Griffin in 2011
Ian Pierno, Senior Producer
We've known that LaMelo Ball can put up numbers ever since his 92-point outing at Chino Hills, and he's going to put up All-Star caliber numbers in Charlotte, too. The Hornets are unlikely to contend, but they've put pieces around Ball that can score in a variety of ways—Miles Bridges will finish the oops, Devonte Graham can snipe from deep and Gordon Hayward for everything in between. He's going to run up his dime numbers, and his scoring history speaks for itself.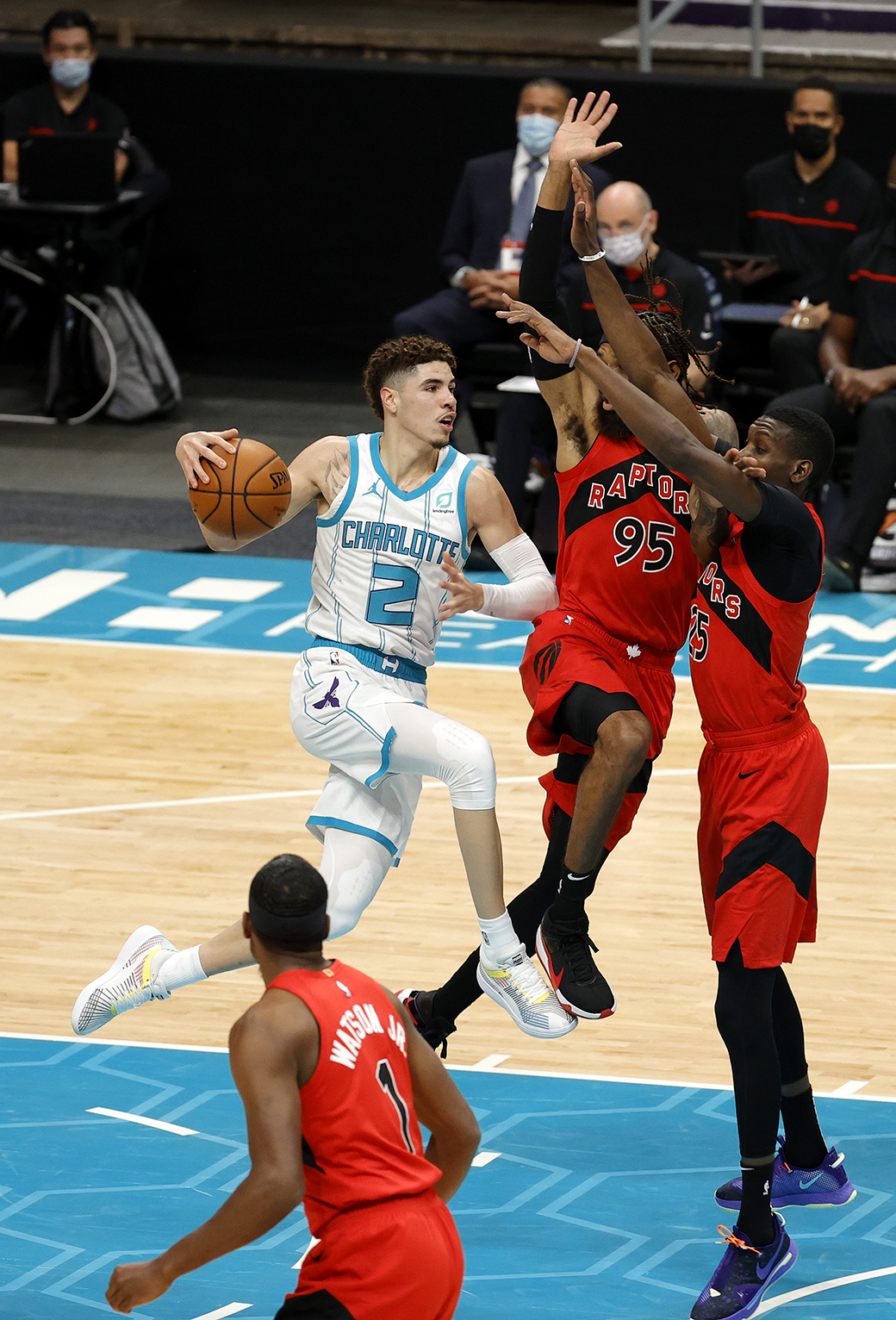 Lakers repeat/LeBron's fifth title same week as Space Jam
Franklyn Calle, Senior Producer
Space Jam: A New Legacy has a July 16 release date, while the current NBA playoff dates are May 22-July 22. Meaning, LeBron James will win his fifth NBA championship and finally stand within one title from MJ's career total in the same weekend that he debuts the sequel to a film Jordan once starred in 25 years earlier. In another stars aligned twist, the original Warner Bros. film hit theaters at the beginning of the same season that MJ won his fifth ring; LeBron will now be getting his fifth ring just hours after starring in the sequel.
The Phoenix Suns will finish 3rd in the West.
Theus McBee, Associate Social Media Editor
There is not a single back court in the entire Western Conference that is better than the one in Phoenix. Additionally, Deandre Ayton, also known as the most underappreciated center in the National Basketball Association, will be playing in his first NBA All-Star Game months from now. With that being said, the Phoenix Suns will be a top 3 seed in the 2020 NBA Playoffs.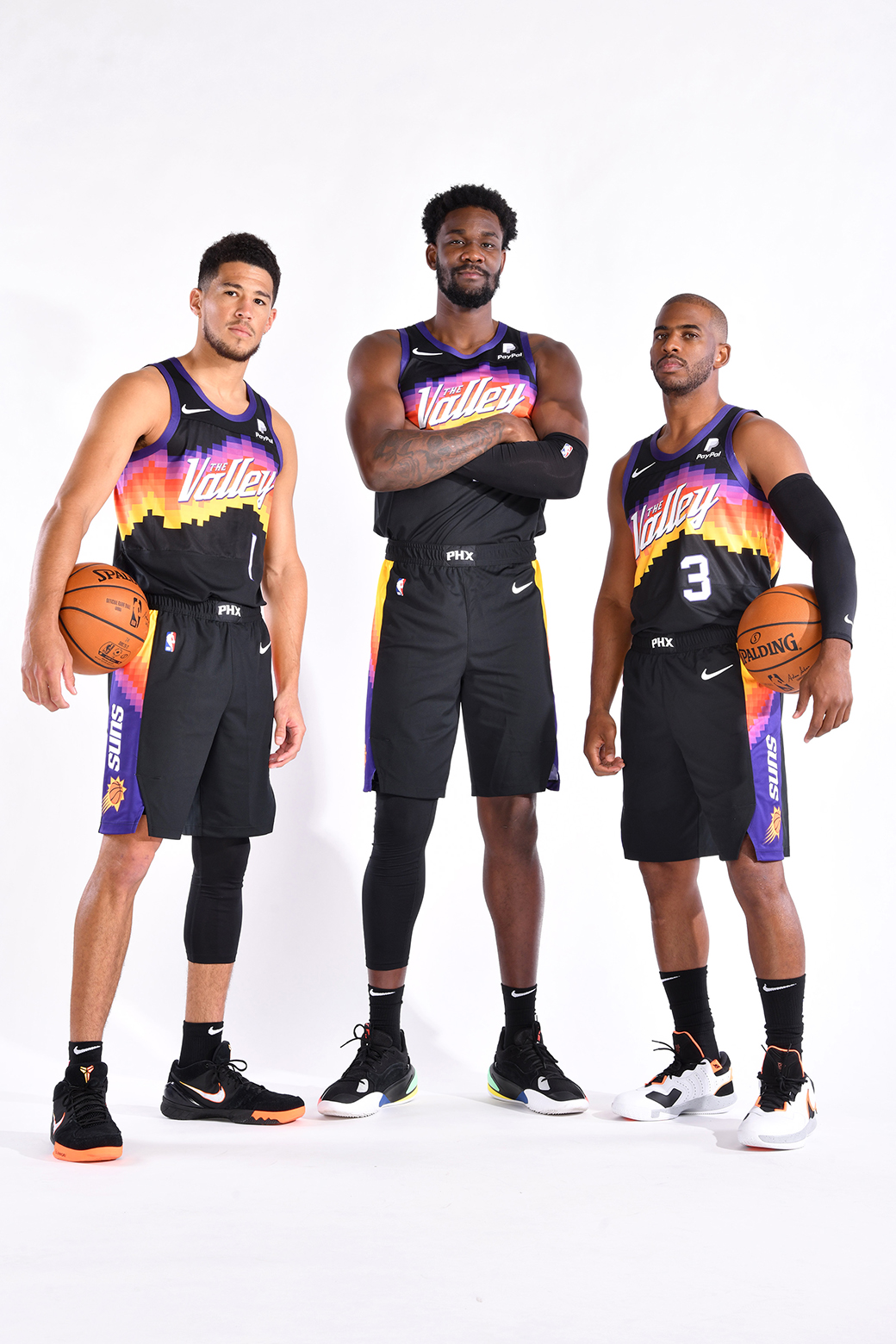 Avery Bradley will help the Miami Heat remain an Eastern Conference powerhouse
Aron Phillips, Chief Operating Officer
While the Lakers were able to take home the Larry OB after 95 days in the Bubble, they did so with Avery Bradley watching from home. But don't worry—Bradley will have his chance to play in the Finals this season, only now as a member of the Heat. A cagey 10-year vet who started 44 of 49 games for the Lakers last season, Bradley is the perfect piece to round out Miami's All-Star core and he'll be ready to lockup his former teammates as he goes for back-to-back rings.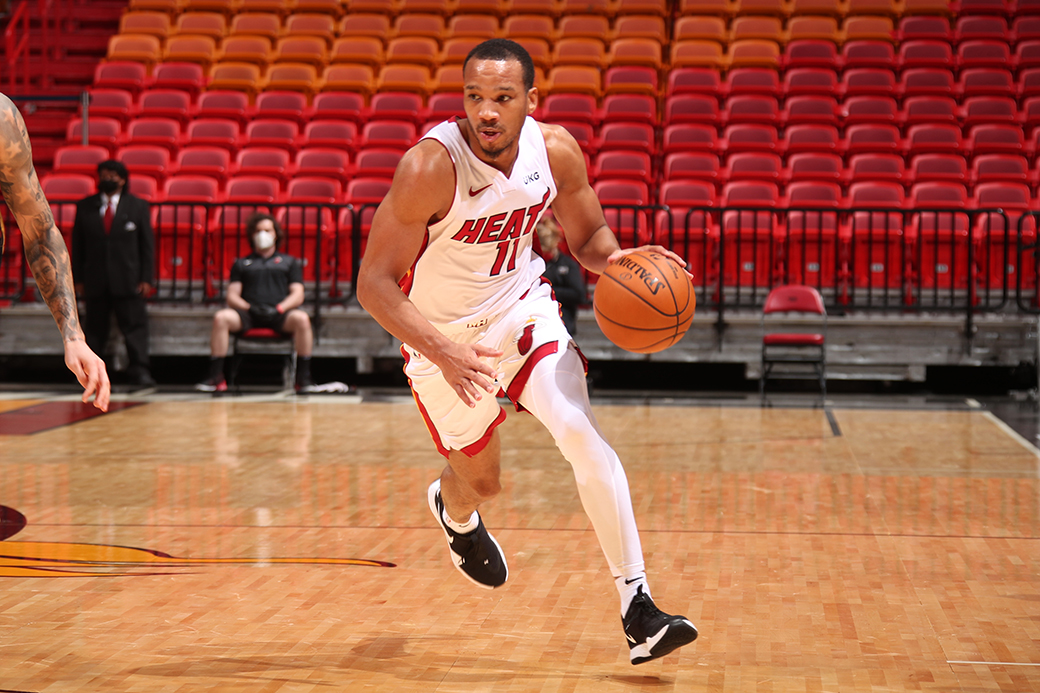 With Russ, Wizards are Legit Contender in the East
Mike Harris, eCommerce Specialist
It's never easy when you get out of a 10-year relationship. But when Russell Westbrook—a nine-time All-Star/former MVP who averaged a triple-double three years in a row—comes to town, you begin to think the future is bright. Paired with a 27-year-old All-Star snub coming off his highest scoring avg to date named Bradley Beal, there is no reason this team should not be a top 4 team in the East that'll make the ECF.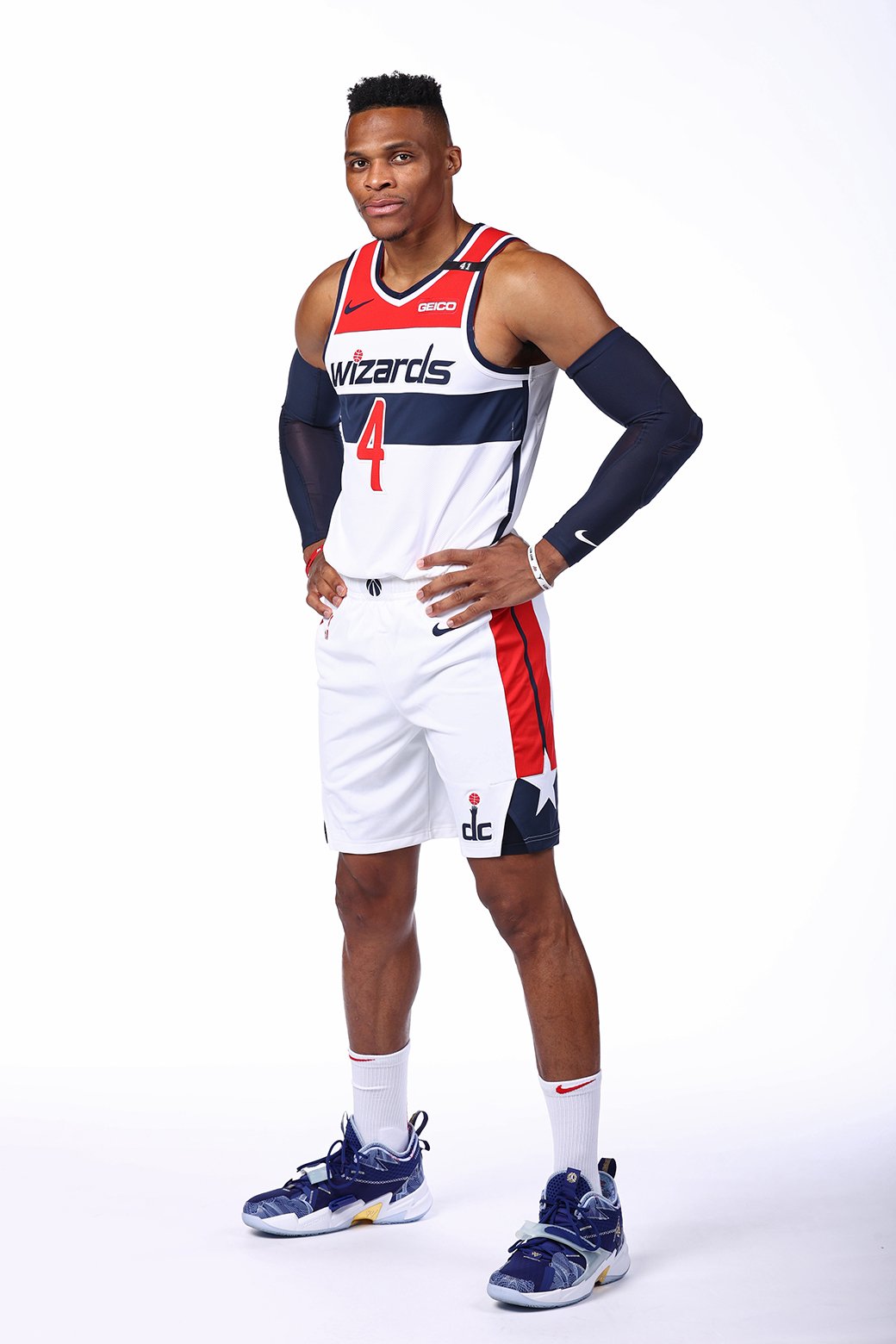 Karl-Anthony Towns is Going to Have a Monster Season
Christian Quezada, Senior Video Producer
Karl-Anthony Towns AKA The Most Unappreciated Talent in our League is everything you want offensively from a big man. He's going to sneak the Wolves into the crowded Western Conference playoffs—and that, plus his incoming 30-and-10 averages, will be enough to make him First Team All-NBA. Bet that.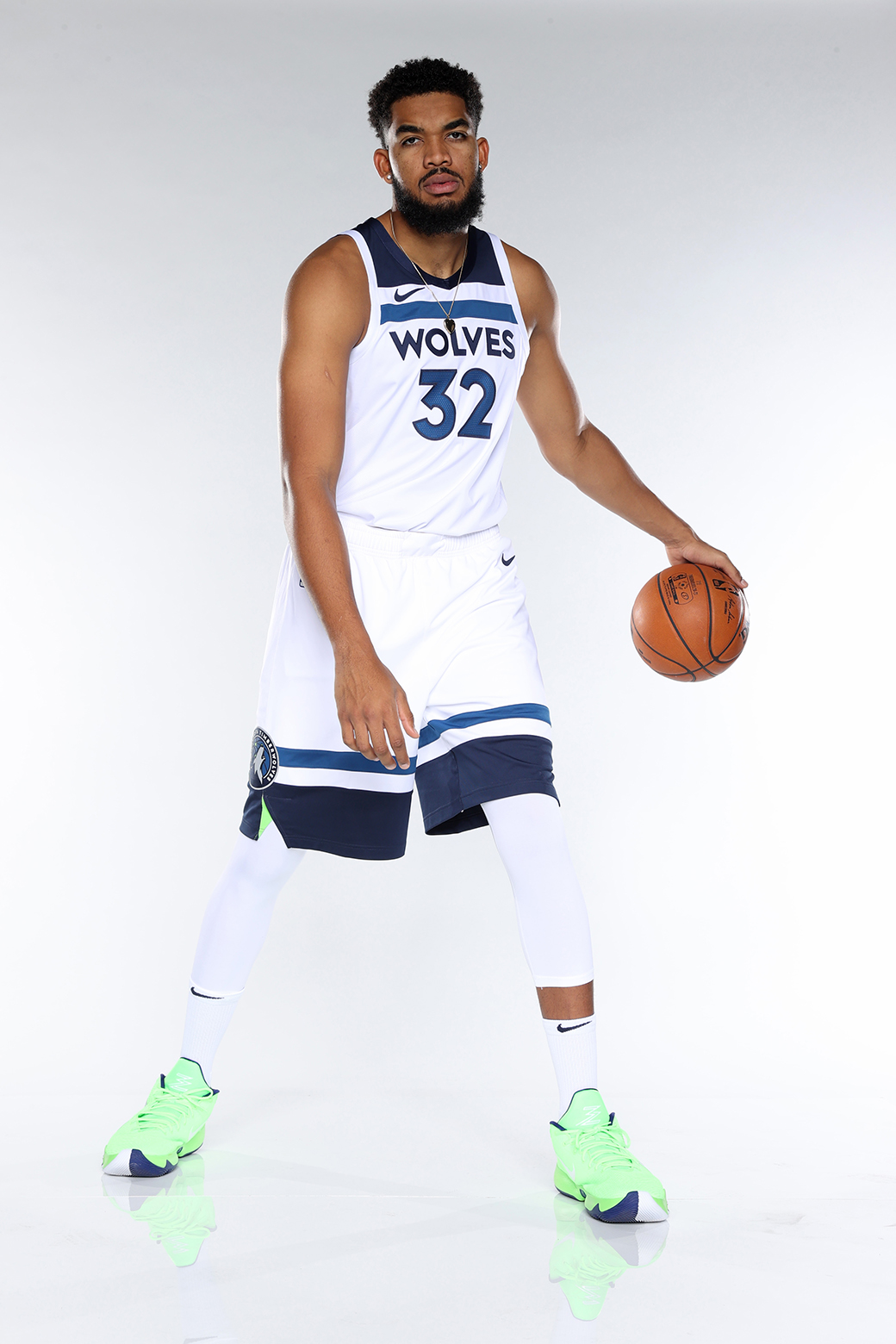 A Few More Bold Predictions…
Markelle Fultz will win Most Improved Player
Lonzo Ball will win Defensive Player of the Year
Vince Carter will be the best NBA studio analyst ever
Miles Bridges will have the highest body count in the League
James Harden will score 75 points in a game
Facundo Campazzo will get punched in the face
DeMarcus Cousins and/or John Wall will be on a SLAM cover before the end of 2021
Damian Lillard will make 15 threes in one game
Ja Morant will be in a Lil Baby video before October
Zach LaVine will average 30+ PPG
Kawhi Leonard will avenge last season's disappointment with a playoff sweep
Kelly Oubre will be the second-best player on the Golden State Warriors
1,730